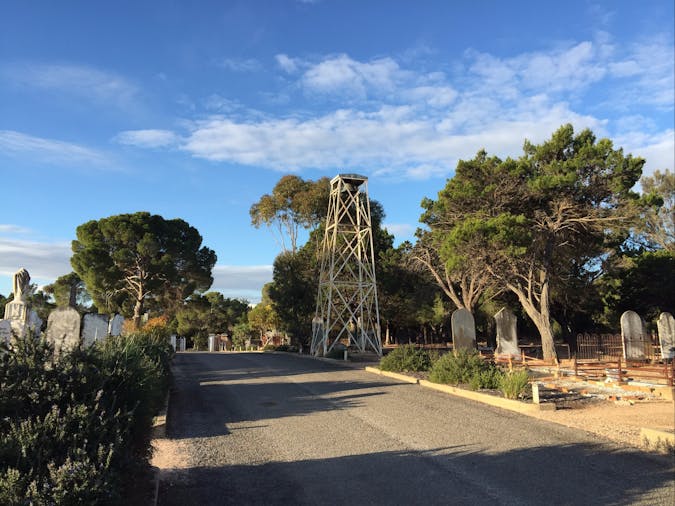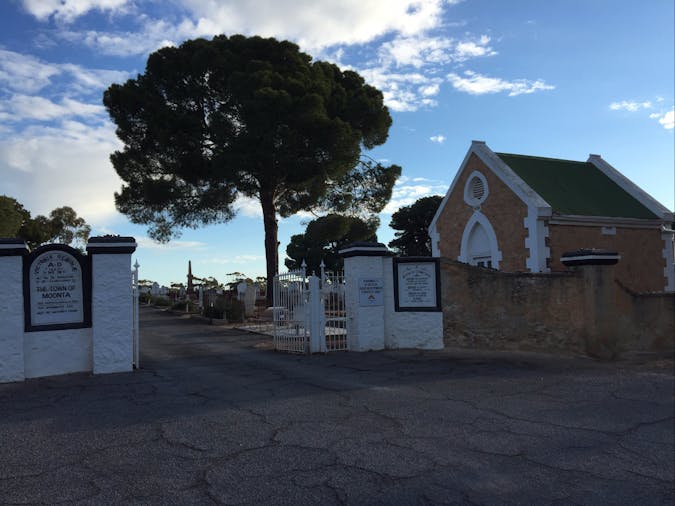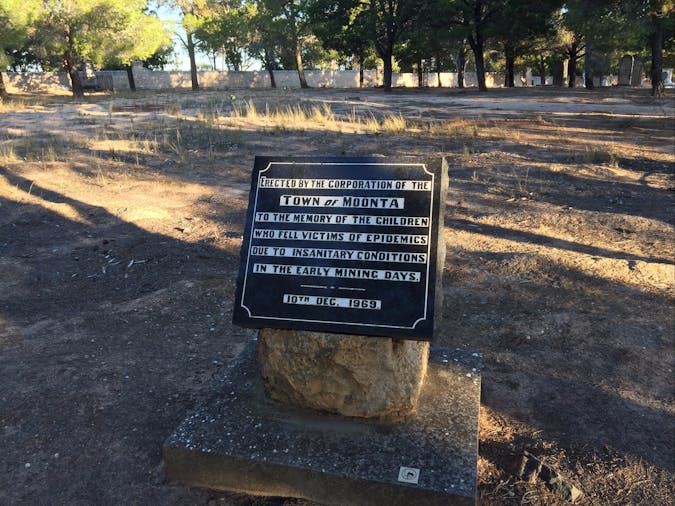 Overview
The Moonta Cemetery on Retallick Road off Blanche Terrace Moonta is a great place to explore the local history.

The Moonta Cemetery Bell is able to be viewed and was erected in 1896 by the Moonta Cemetery Trust at a height of 24 feet.

There is a monument erected by the Corporation of the Town of Moonta to the memory of the children who fell victim to the epidemics during the early mining days which was erected in 1969.

Black granite markers have been placed on the 70 known grave sites of the 76 mining fatalities buried in the Moonta Cemetery, thanks to a Community Grant from the District Council of the Copper Coast and the National Trust of South Australia- Moonta Branch.

Burial records are available at the Copper Coast Council, 51 Taylor St Kadina or from the Moonta History Centre - School of Mines - National Trust in Ellen Street Moonta.
Features