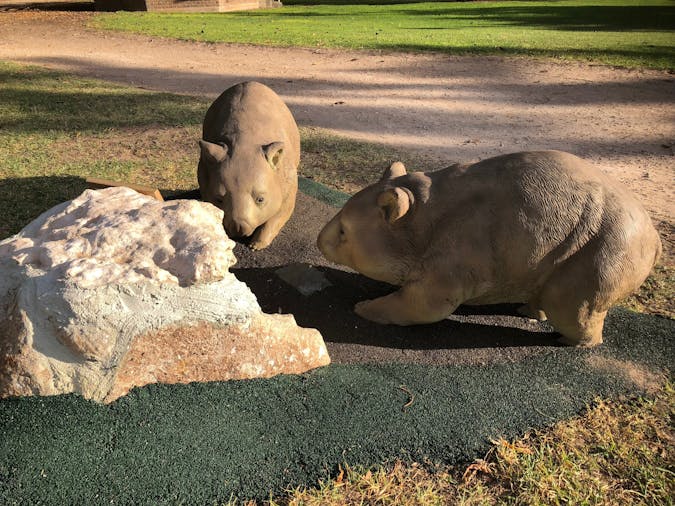 Queen Square, Moonta
Free
Overview
Queen Square is located in the centre of Moonta between George, Henry, Robert and William Street, Queens Square is a community reserve with benched seats, bins, grassed areas, heritage water fountain, rotunda, shaded areas, tables & chairs, turf area suitable for ball sports, picnic area, public toilets and drinking fountain. Look for the pair of wombat statues. They highlight the significance of the wombat and the role they played in the discovery of Copper in the area; presented by the Moonta Progress Association.

This is also the start and end point for the Moonta Heritage Drive.
Many community events are held here throughout the year.
Features