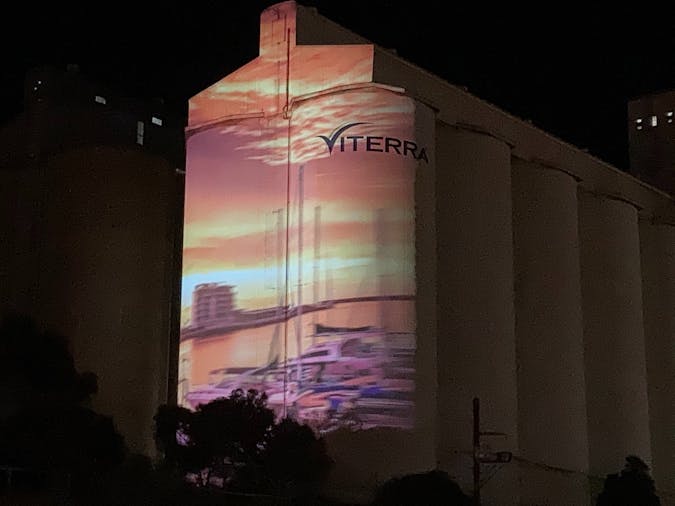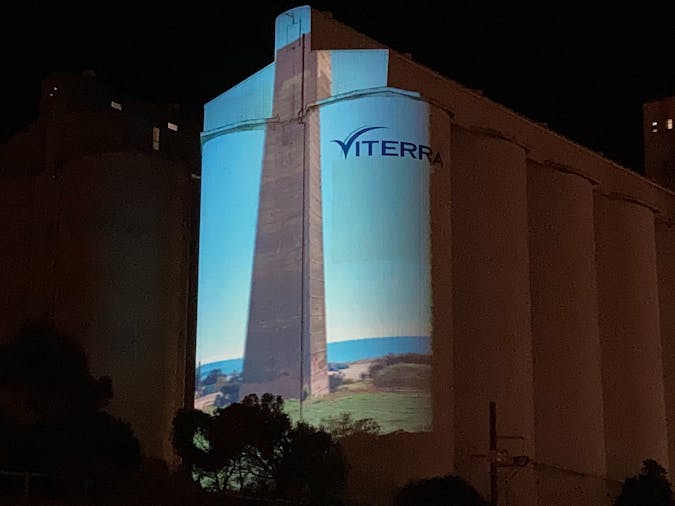 Wallaroo Silo Light Show
Free
Overview
The Wallaroo Silo Light Show is a new permanent attraction. The free show will commence after sunset each night and showcase Yorke Peninsula's Copper Coast - celebrating our unique history, events and local artists. The official show start time for December is 9.00 pm. The first show theme is Copper Coast -Through Your Eyes.
The show can be seen from various carparks and vantage points around Wallaroo and North Beach. Covid-19 social distancing and guidelines must be followed. Audio can be found at the link at siloshow.com
Upcoming show times for 2021:
January - 9.00 pm,
February - 8.45 pm,
March - 8.15 pm,
April (to Sat 3rd) - 7.45 pm,
April (from Sun 4th) - 6.30 pm,
May - 6.00 pm,
June - 5.45 pm,
July - 6.00 pm,
August - 6.30 pm,
September - 6.45 pm,
October (to Sat 2nd) - 6.45 pm,
October (from Sun 3rd) - 8.15 pm,
November - 8.45 pm,
December - 9.00 pm.
Features