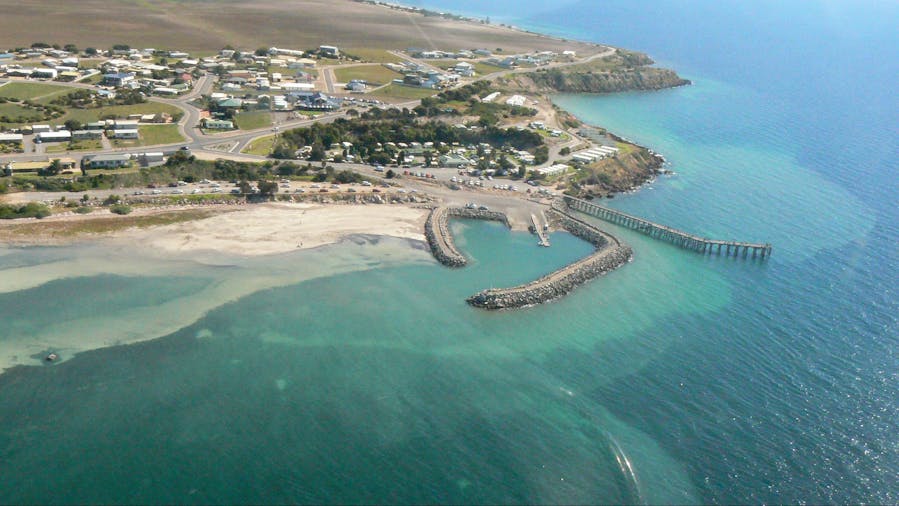 Overview
Point Turton overlooks the beautiful blue waters and white beaches of stunning Hardwicke Bay where the peninsula's 'leg' meets its 'foot'.

The sheltered waters are near-perfect for year round boating, sailing, windsurfing, diving and fishing.

The jetty at Point Turton was built in 1876 to ship out the local barley, and stone; the quarrying of stone ended in 1917. After this, the jetty was used for a number of reasons including the shipment of grain, superphosphate, heavy freight and local provisions.

The jetty today is popular with fishers and used for unloading the local catches of salmon and prawns. The old quarry site is now the Point Turton Caravan Park, adjacent to the boat ramp and jetty.

The seaside town is rapidly expanding with people choosing to live here permanently.

There is a great range of accommodation on offer from the caravan park to self-contained holiday homes.
Features