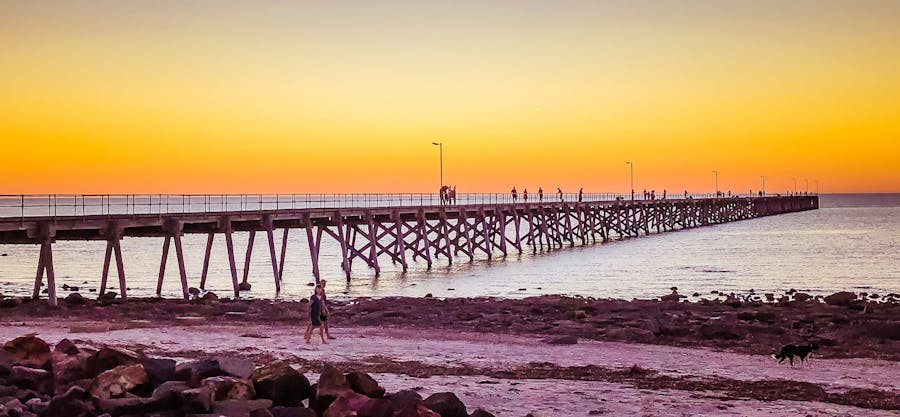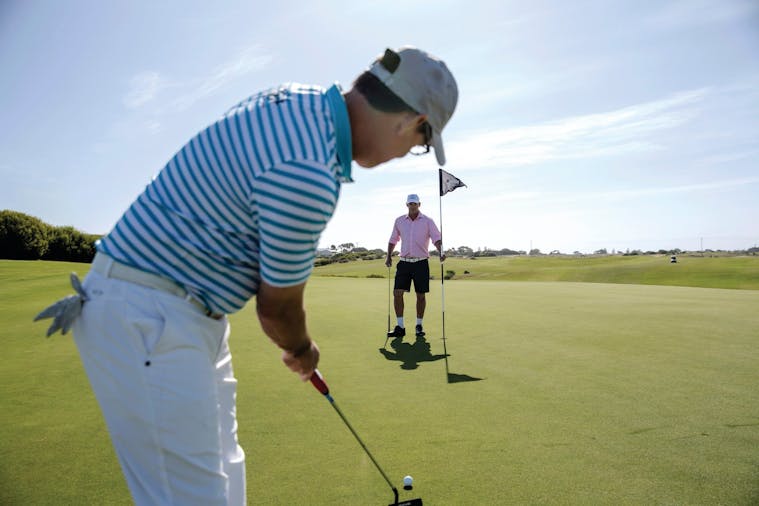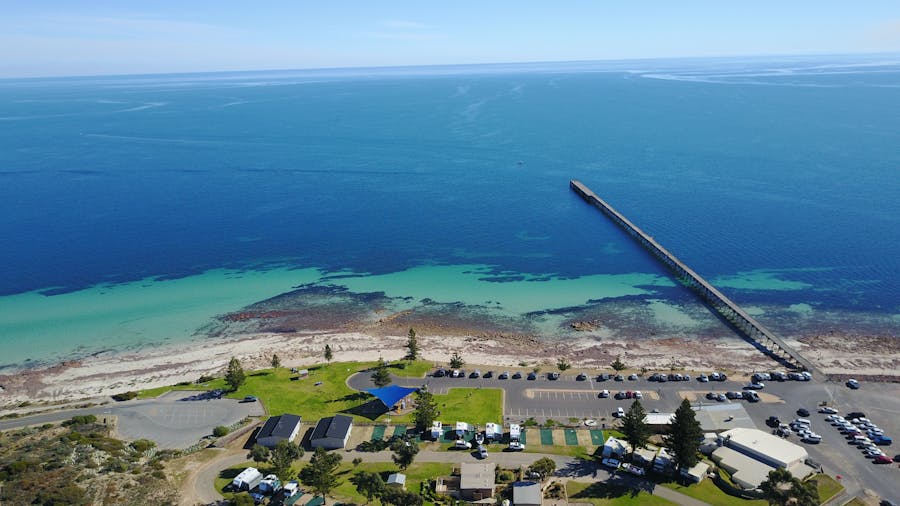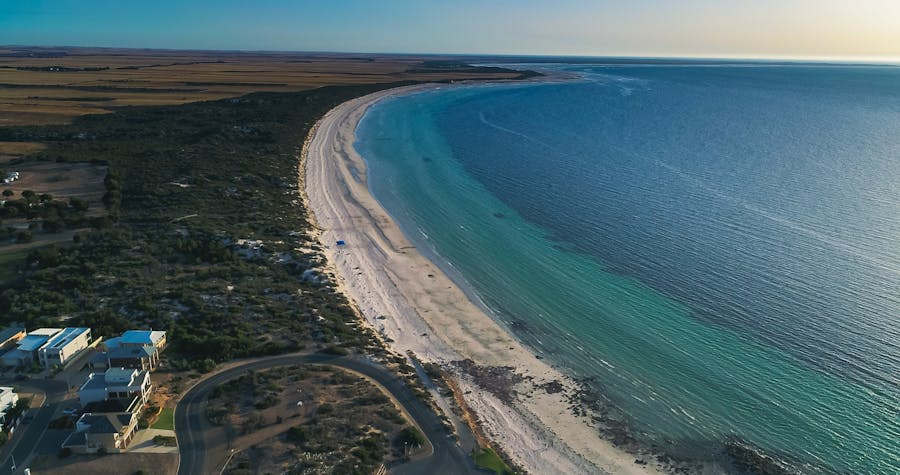 Overview
Port Hughes is a picturesque coastal town, only two hours from Adelaide, featuring South Beach, one of the prettiest beaches on the northern peninsula. With its clear blue waters and fantastic long jetty and boat ramp, it is widely renowned as a fishing hot spot.

Blue swimmer crabs, garfish, tommies and squid are regular fare from the jetty, which attracts thousands of anglers every year.

Similar to many other emerging towns on Yorke Peninsula, Port Hughes is experiencing significant growth with modern developments attracting new residents and holiday makers.

The CopperClub at The Dunes, Port Hughes boasts a nine-hole PGA standard course, designed by Australian golf legend Greg Norman and welcomes visitors.

The Port Hughes Coastal Trail beginning at Simms Cove, is a great way to discover some of the secrets of Port Hughes colourful past!

Accommodation options include a caravan park, a large range of holiday houses and group accommodation. The area is serviced by a general store and a tavern.

Attractions:
South Beach.
Grassed foreshore area with playground
Port Hughes Jetty.
Port Hughes Multi Lane Boat Ramp and boat washing facilities.
Crabbing and fishing.
Port Hughes Coastal Trail.
Beacon Reserve
The Dunes golf course.

Surveyed in 1863 and named after Sir Watson Hughes, Port Hughes is located just minutes from Moonta, Wallaroo and Kadina, with its focus on recreation and outdoor living making it a perfect getaway for couples and families alike.

Moonta including Moonta Bay and Port Hughes was named as South Australia's Top Tourism Town for 2021.
Features