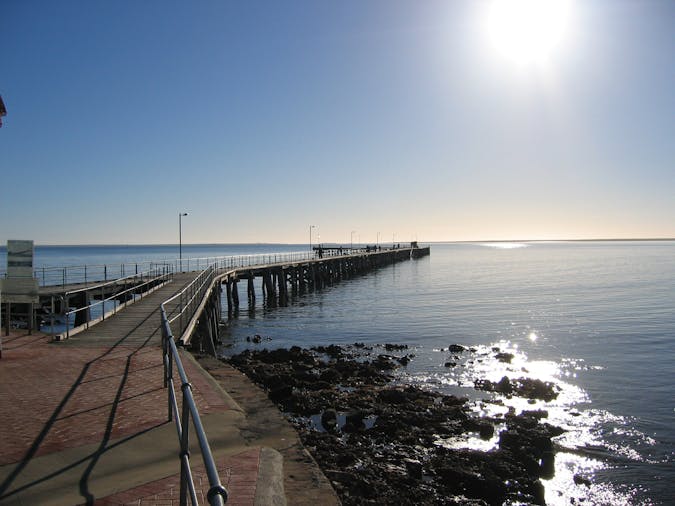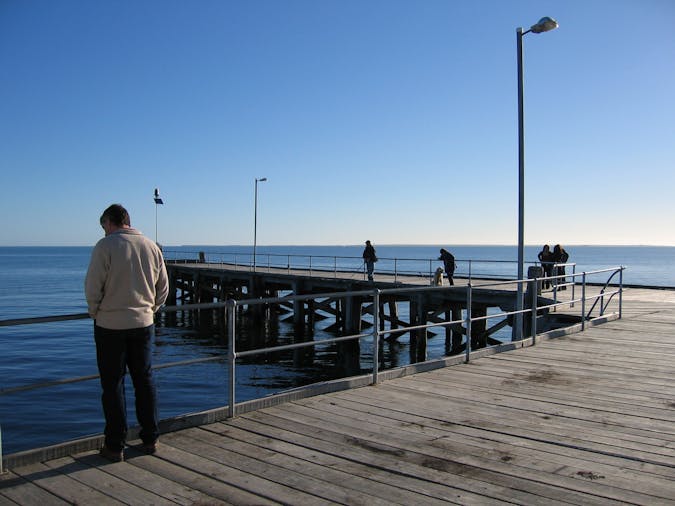 Overview
Anyone with a love for the sea and its history must visit Port Victoria, the last of the windjammer ports. For over 70 years, grain was loaded onto magnificent sailing ships bound for Europe via Cape Horn.

The Pamir and Passat were the last two ships to leave in 1949 on the last commercial voyage worldwide. The last grand era of sail is evoked in the local museum which has a large collection of photographs and artefacts.

Today, the town is a paradise for fishers and divers alike, with eight shipwrecks around Wardang Island forming the Wardang Island Maritime Heritage Trail.

Commercial fishing is an important industry, with recreational fishing from jetties, beaches and boats being a huge attraction to the area.

If you want to try some local seafood but aren't into catching your own, Port Victoria is home to Gill Fisheries who specialise in wild caught local seafood.

Port Victoria also has a pre-history, as well as a maritime history with the Geology Trail following its volcanic beginnings. The trail meanders along the coast from the jetty to Rifle Butts Beach. Interpretive brochures are available from the kiosk near the jetty.

Attractions:
Port Victoria Museum.
Fishing Charters.
Port Victoria Geology Trail.
Wardang Island Maritime Heritage Trail.
Port Victoria Jetty, popular with anglers and divers.
Gill Fisheries for wild caught local seafood.
Walk The Yorke walking trail


In 1802, Captain Matthew Flinders mistook Wardang Island for part of the mainland and named the area Point Pearce.

It wasn't until 1839, when the area was surveyed by Robert Cook and James Hughes in a schooner called Victoria, that they realised there was a separated island. They named the bay 'Victoria Harbour' in 1839, after their boat.
Features