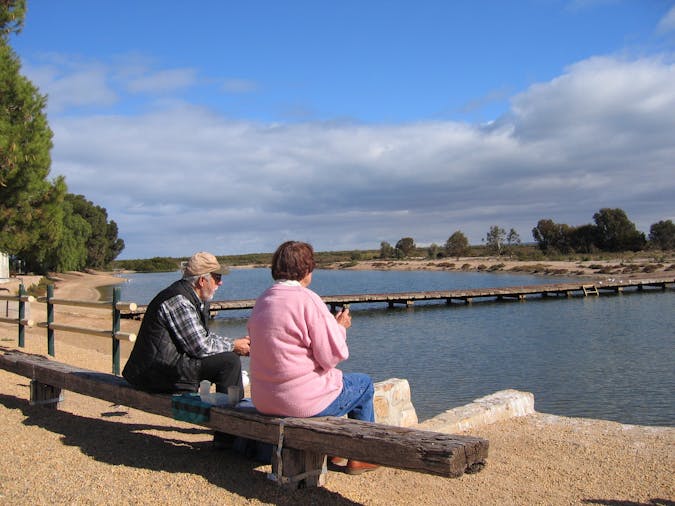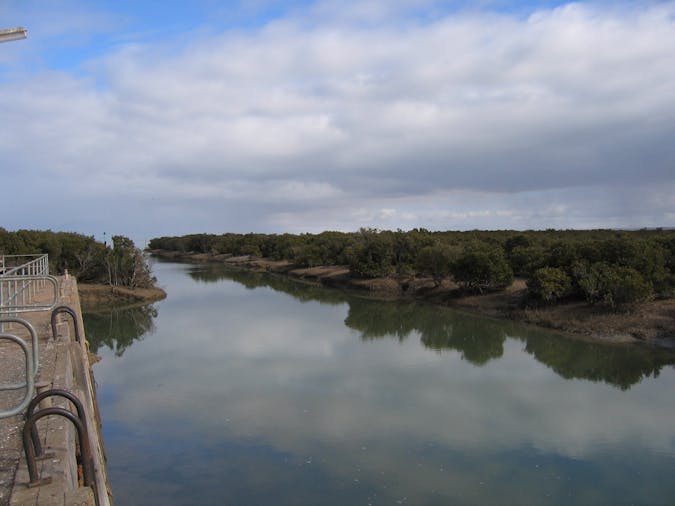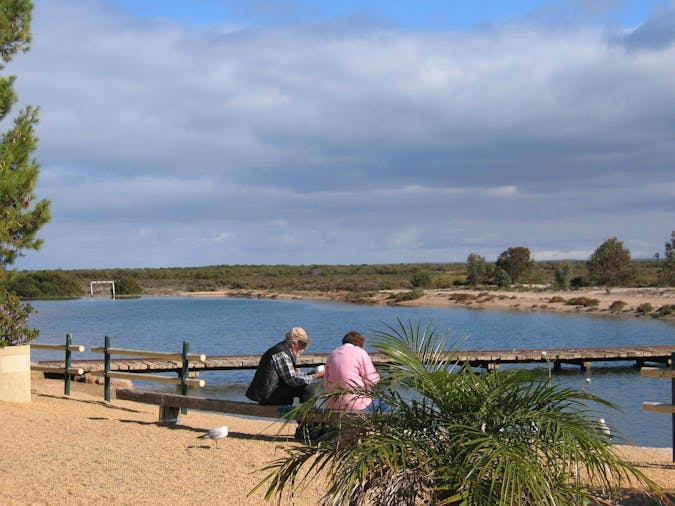 Overview
Port Wakefield is well-known to the travelling public for the many roadhouses that line Highway One. They provide valuable refreshments for the weary traveller.

The town also encourages you to venture off the highway, take a break and discover the heritage and charm that lies behind the busy highway.

Take the time to wander into this historical township and you will be pleasantly surprised. Stretch your legs along the water's edge, or discover the many well preserved old buildings and historical sites. Walk along boardwalks through mangrove forests and view the abundant bird life, or take a dip in the local swimming area.

If you wish to stay longer, Port Wakefield is the perfect location. Only 99 kilometres north of Adelaide, it is a fantastic fishing destination and the gateway to many of South Australia's foremost tourist destinations.

The town has a seafaring atmosphere, with an emphasis on recreational fishing and a wharf, where boats await the fishermen. Boardwalks and bird identification signs provide an insight into the environment.

Attractions:
Fishing and boating.
Port Wakefield Historic Walk.
Tidal Swimming Hole.


A monument in town recalls the area's first meeting with Europeans. Captain Flinders discovered the head of the gulf on 30 March 1802 and named it "Gulf St Vincent" after Admiral Lord St Vincent.

Port Wakefield was the first town to be established north of Adelaide in the colonisation of South Australia. Initially named Port Henry; it was changed to Port Wakefield after the River Wakefield, when the town was surveyed.

The port was established to ship copper from the rich mines of Burra. It later served as the main local outlet for wheat and wool.

Between 1850 and 1877, the township and port prospered - with huge quantities of copper ore passing through it. The town started to dwindle in 1857 when they began to transport copper ore by rail, however, the port was still used in the twentieth century for transporting wool and wheat.
Features