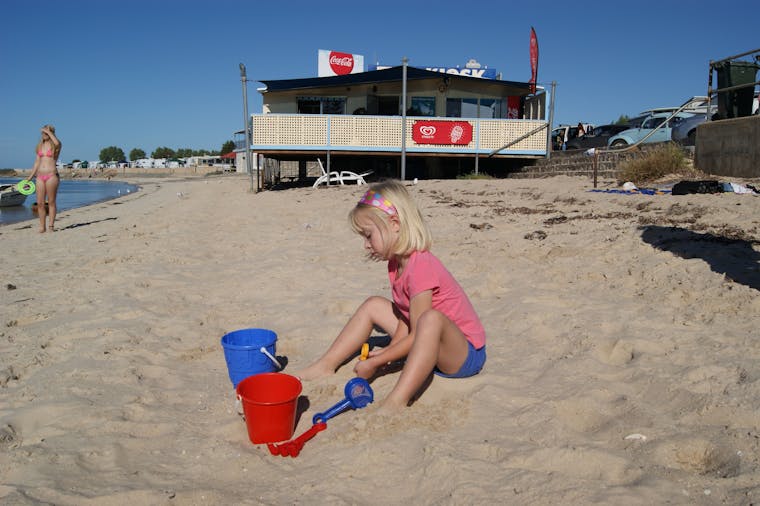 Overview
Lunch time on the deck overlooking the ocean eating local seafood, watching the aquatic activities of sailing, canoeing, and sailboarding or sea fauna includes dolphins, pelicans, seagulls and cormorants.

This is the experience of The Kiosk as it is built over the beach on the foreshore in the picturesque town of Port Vincent on the Yorke Peninsula and provides a premium quality food service.

Port Vincent is popular for family based aquatic activities within the safe protected bay. A short two hour drive from Adelaide makes this an easily accessible lunchtime stop.

There are 47 food menu choices, 44 ice cream choices, 60 drink selections, ice, bait and tackle for sale.

EFTPOS and beach wares also available.