The Adelaide Central Market is a multicultural hub with fresh produce, gourmet goods and lots of heart.
It's the primitive pop-up that became the oldest fresh produce market in Australia.
The Adelaide Central Market is busy and buzzy and has achieved almost 150 years of growth to become the largest undercover market in the Southern Hemisphere.
It first sprouted at 3.15am on January 23, 1869, when a group of market gardeners made their way to the city to sell their produce. More than 500 people attended that day and all the stock was sold by 6am.
Fast forward to today, and the Adelaide Central Market has grown exponentially to include more than 80 stalls and earn the title of South Australia's most visited tourist attraction.
YOU CAN ENJOY STREET FOOD AS A SPECTATOR SPORT
Follow the line of locals queuing up at the bright and atmospheric Spanish-inspired Comida every Friday for a plate of paella. Just standing in line is an experience as the eyes feast on that oversized pan bubbling away with mussels, pipis, chicken and chorizo, showered in verdant greenery.
Piroshki Café is perfect for Eurasian delicacies. The Latvian Lunchroom sells sauerkraut and soup and a crazy-good kransky sausage with onion in a bun. Meanwhile, the fragrant teas, lentil soups and house-made North African spice blends have also established Le Souk as an Algerian-flavoured oasis.

It's crowded and chaotic…in a good way
Shopping at Adelaide Central Market is very different to walking down the wide aisles of a supermarket. The stallholders have fought to retain that sense of rough'n'tumble to establish a direct link back to the Adelaide that once was. The vibe veers from informal and artsy to friendly and offbeat.
While visitors to this institution know they benefit from the back-to-the-land principles that drive the market, that vibrancy encourages them to return each week to socialise, chat and connect. Do visit Ross and Alex Savvas of Con's Fine Food – they've grown up in the family business – and sister act Nicky Bugeja and Maria Rosella, who have continued in mum's footsteps at Lucia's Pizza Bar, the first pizza bar in Adelaide.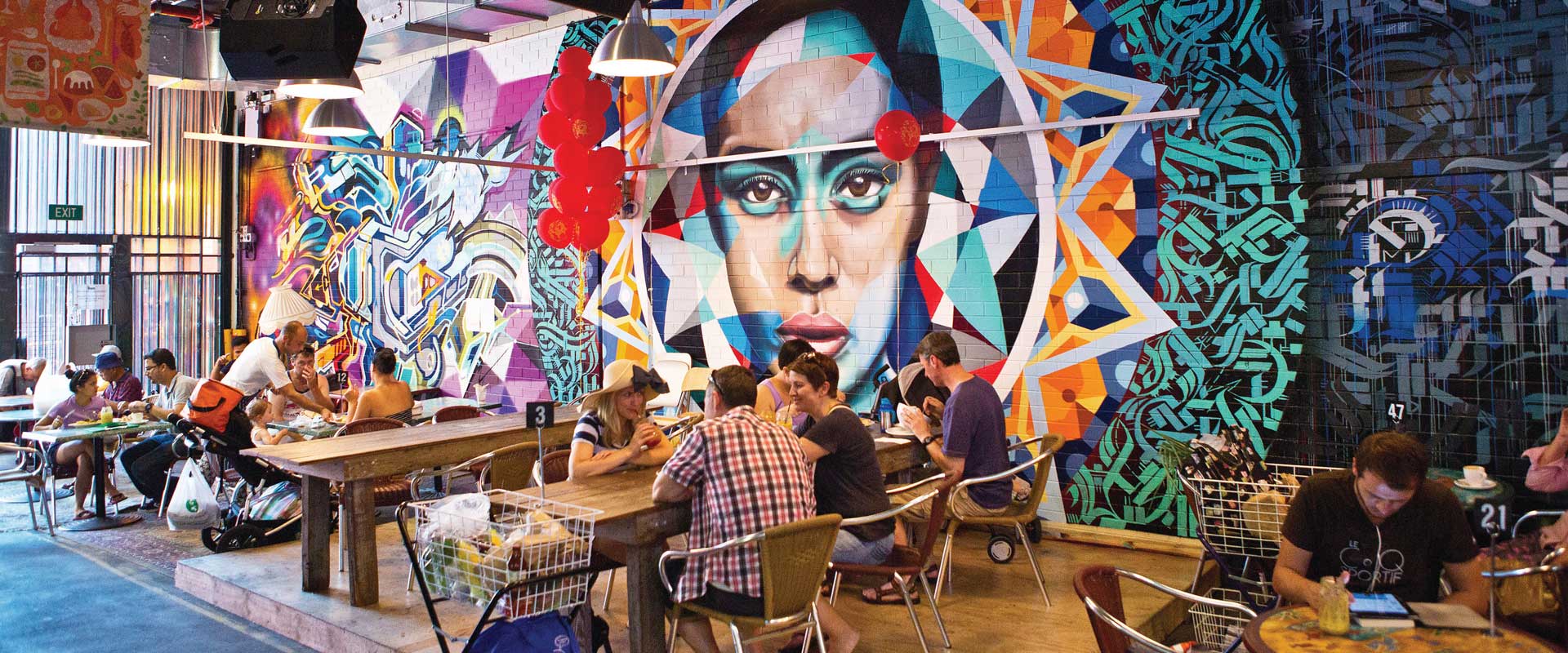 It has a warm heart
Adelaide Central Market positions itself as being the heart and soul of the city for a reason. The fact the market bends its knee to the regional food movement is one thing. But there is also an undeniable sense that the many cultures making up the market community are brought together by the very fact they spruik their wares alongside each other.
Despite occupying 'two town acres', this noisy, atmospheric market makes shopping an intimate experience and place of great cultural exchange for customers too. If you want to learn the stories behind the stalls, sign up for a Central Market Tour.
You can cover a lot of ground
In fact, the market is in the process of expanding its network of regional food communities to better reconnect people with the bounty of food available in South Australia.
The biggest recent change at the market has been a focus on regional produce, driven by the opening of a store under the Island Pure banner, which features 30 producers from Kangaroo Island.