Put the pedal to the metal, then get shutter button happy. From Kangaroo Island to the Flinders Ranges, snap your way down South Australia's most instagrammable roads.
1. Cape du Couedic Road, Kangaroo Island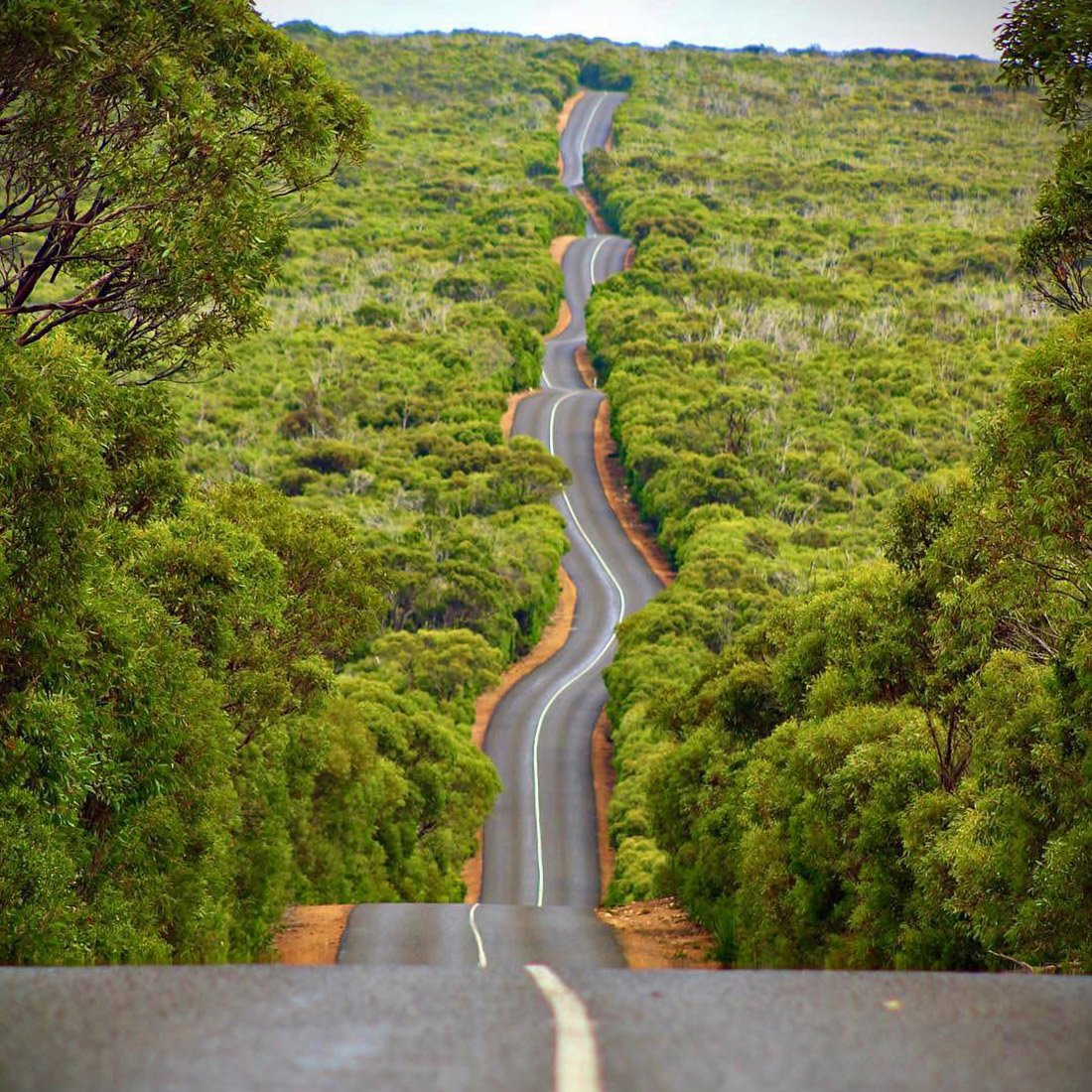 Kangaroo Island's Flinders Chase National Park is one of South Australia's most naturally beautiful destinations. With jaw-dropping coastal scenery and iconic wildlife at every turn, it's at the top of most tourists' South Australian bucket lists. You'll find Cape du Couedic Road snaking its way through the National Park's dense bushland, connecting visitors to the famed Admirals Arch, aptly-named Remarkable Rocks and Cape du Couedic Lighthouse.
To get there, start at Kangaroo Island's Flinders Chase National Park Visitor Information Centre and follow Cape du Couedic Road to the Remarkable Rocks, Admirals Arch and Cape du Couedic Lighthouse.
Self-drive on the Southern Ocean Drive road trip or join a tour with Kangaroo Island Odysseys.
2. Seppeltsfield Road, Barossa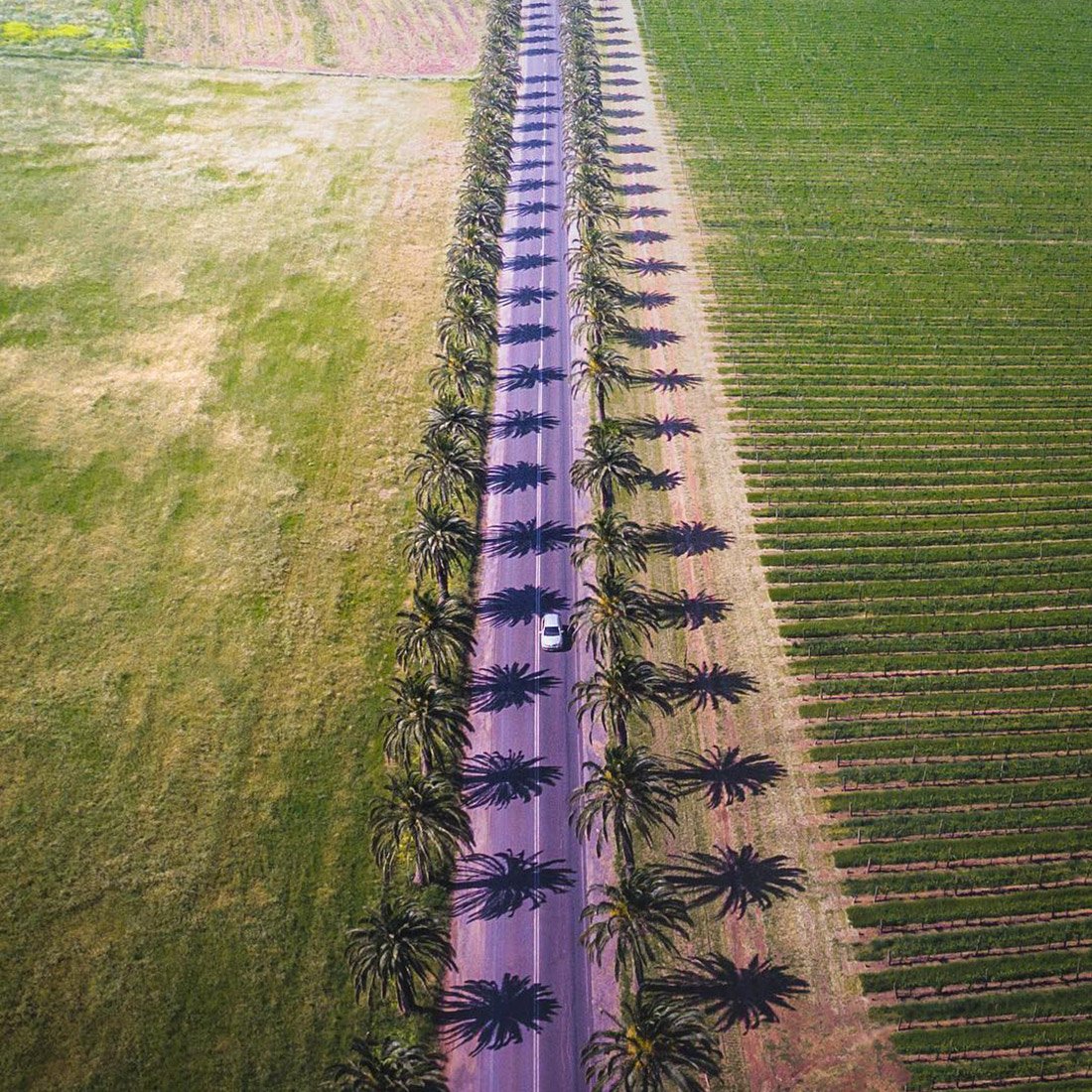 Located smack bang in the heart of the Barossa, this palm-studded 10 kilometre stretch is home to South Australian food and wine royalty. Spend your afternoon wining and dining at iconic cellar doors, restaurants and wineries. A must-visit, Seppeltsfield Winery was founded in the 1850s and produces some of South Australia's finest reds. It's also home to the multi award-winning Fino restaurant and Jam Factory fine art residence. Before heading home, satisfy your appetite at Appellation, Hentley Farm and Maggie Beer's Farm Shop.
Seppeltsfield Road is just over an hour's drive away from Adelaide in the Barossa.
Self-drive on the Epicurean Way road trip or see it in style with Barossa Unique Tours.
3. Main South Road, Fleurieu Peninsula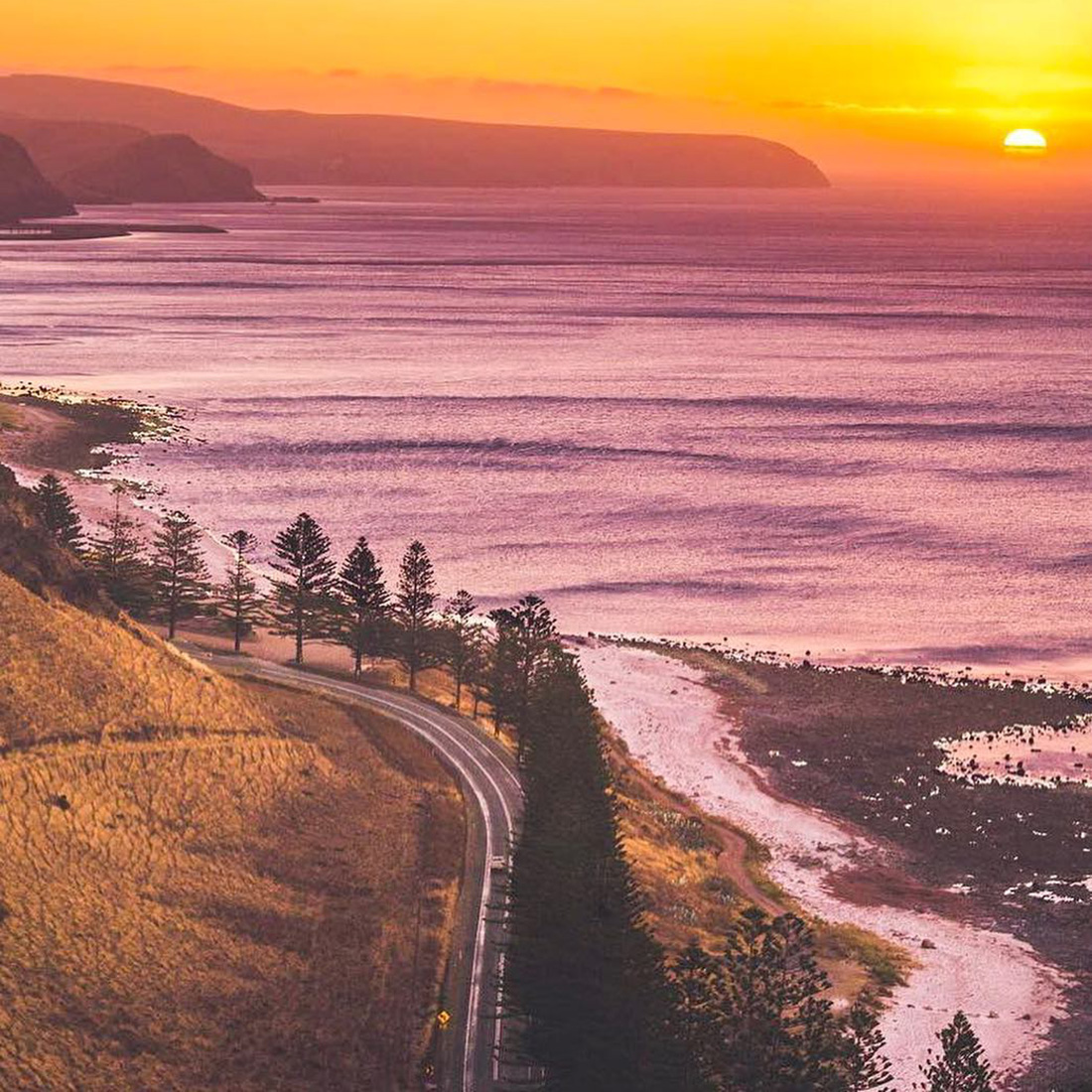 Lady Bay is a stunning stretch of sand, surf and reef, wedged between the Fleurieu Peninsula's Normanville and St Vincent Marina. Bordered by dramatic rolling hills and a snaking row of towering pine trees, the gently winding drive past Lady Bay Beach to Normanville is a favourite for locals and tourists alike. Stay on the road a little further and you'll find yourself some serious coastal eye candy on the road to Rapid Bay.
Main South Road passes lady bay 80 kilometres away from Adelaide on the Fleurieu Peninsula; a 1 hour and 20 minute drive. It's on the way to the scenic and secluded area of Second Valley and Rapid Bay.
Self-drive on the Southern Ocean Drive or enjoy the views with a hit of golf at Links Lady Bay Golf Resort.
4. Bunyeroo Valley Road, Flinders Ranges and Outback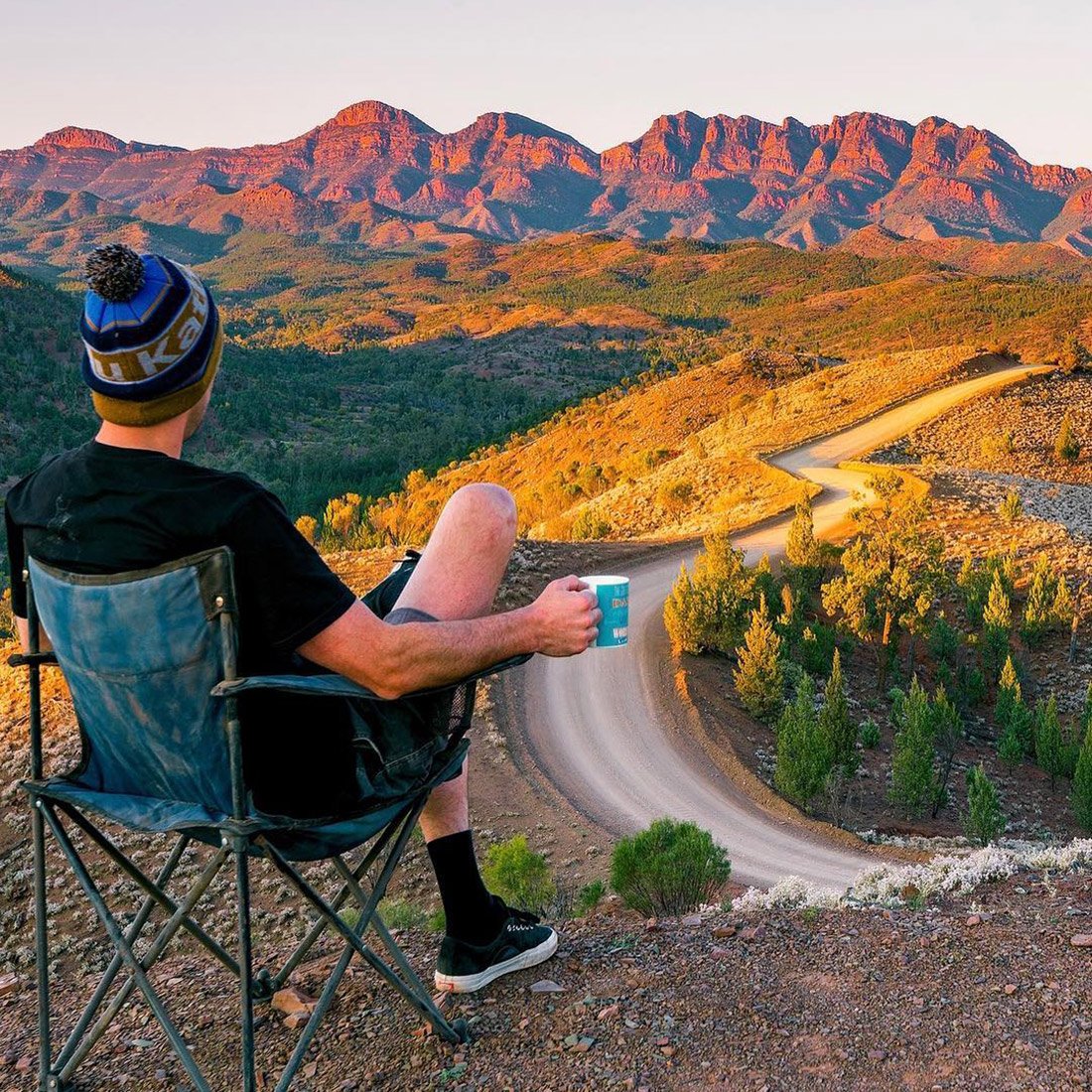 Driving through the Flinders Ranges is the about the closest any human can come to navigating the face of Mars. Deep red ravines, towering cliffs and seemingly-endless roads stretch across kilometres of ancient earth. One of the best places to see the Flinders in all its glory is along Bunyeroo Valley Road – a stunning 600-million-year-old stretch of land that was one, believe it or not, on the bottom of the ocean.
This spot along Bunyeroo Valley Road is just 'up the road' from the Flinders Ranges' popular Rawnsley Park Station or Wilpena Pound Resort. 4WD is recommended as the road is dirt and quite rocky in areas.
Self-drive on the Explorers Way road trip or join a tour with 4WD SA Eco Tours.
5. Pondalowie Bay Road, Yorke Peninsula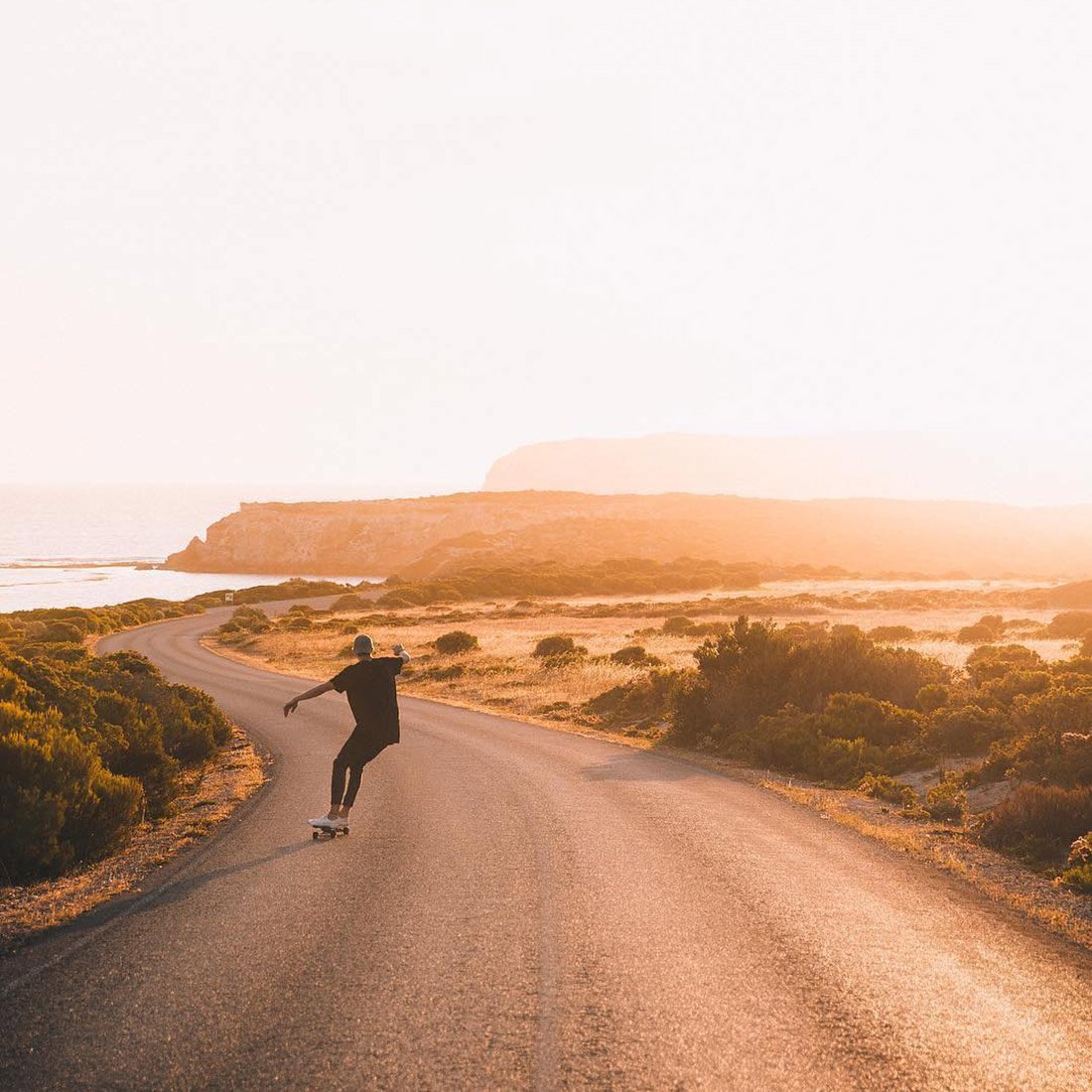 Located at the southern tip of the Yorke Peninsula, Innes National Park is a natural playground, brimming with beautiful beaches, outstanding surf and dramatic cliffs. You could easily spend a day exploring without seeing another soul. This shot was taken, skating along picturesque Pondalowie Bay Road.
This spot along Pondalowie Bay Road is just 10 minutes from the Fleurieu Peninsula's popular beachside town of Marion Bay. Start snapping on the stretch between Stenhouse Bay and Cape Spencer Lighthouse.
Self-drive on the Coastal Way road trip or join a tour with Aboriginal Cultural Tours and take-in Innes National Park over a few days.
6. Arkaroola Ridgetop Track, Flinders Ranges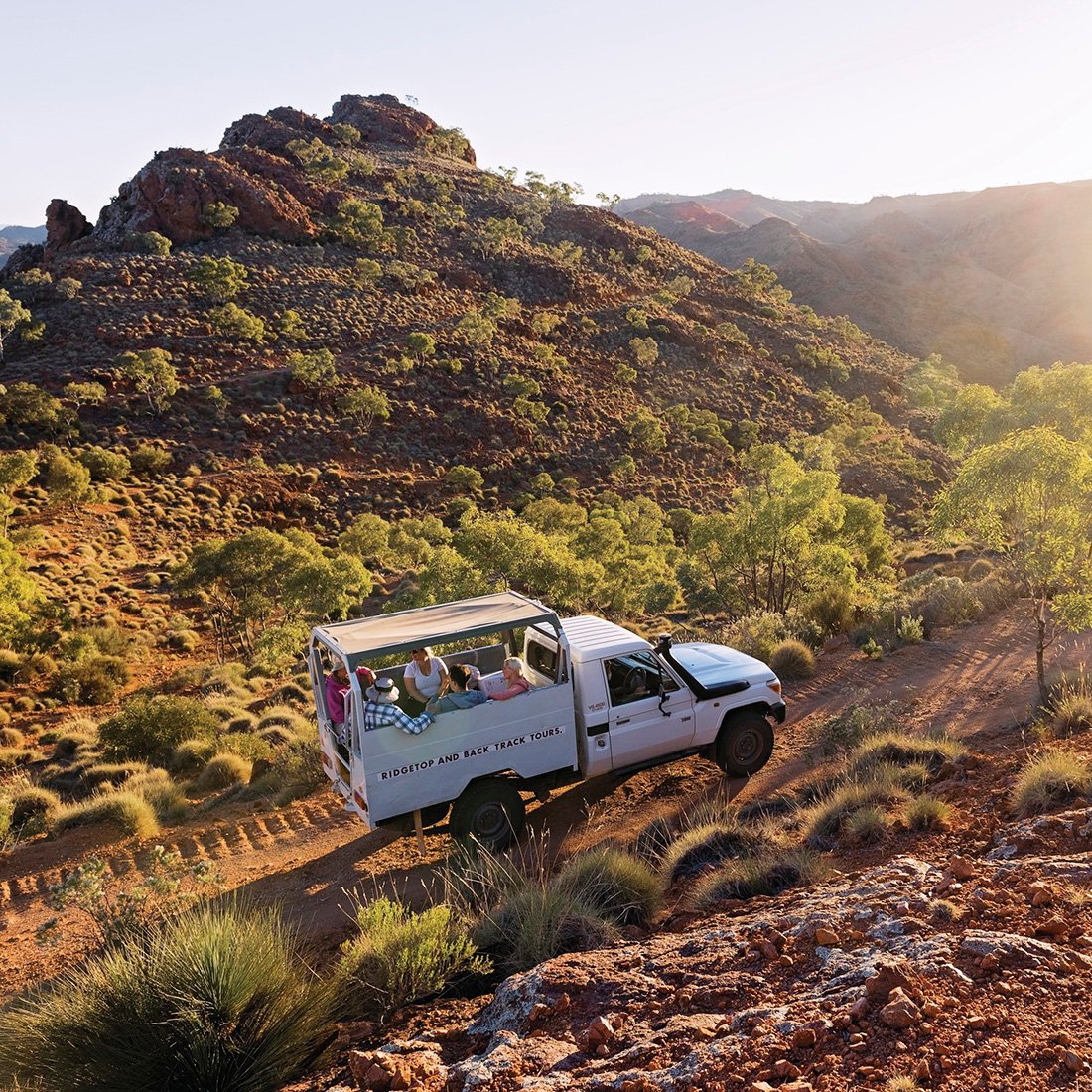 Deep in the South Australian Outback lies Arkaroola Wilderness Sanctuary: a fully-accredited ecotourism hot spot known for its incredible star-gazing and astronomy tours. Complete with tracks, trails and contemporary accommodation, here, you'll spend your days wandering through an ancient landscape in which human intrusions are minimal and wildlife abounds. Follow easy 2WD tracks to secluded waterholes or tackle challenging 4WD tracks across rugged mountains to spine-tingling lookouts. The pinnacle is the world-famous Arkaroola Ridgetop Track, only accessible on a tour led by the Arkaroola Wilderness Sanctuary.
The Arkaroola Ridgetop Track is in the remote Flinders Ranges. Base yourself in the Arkaroola Village and see it on a tour.
See it on a tour with Arkaroola Wilderness Sanctuary.
See more on a South Australian road trip
One of the best ways to see South Australia is on a road trip. From the Southern Ocean Drive's impeccable ocean views to the Epicurean Way's culinary delights; hit the road and find some of your own memorable and instagrammable roads in South Australia.