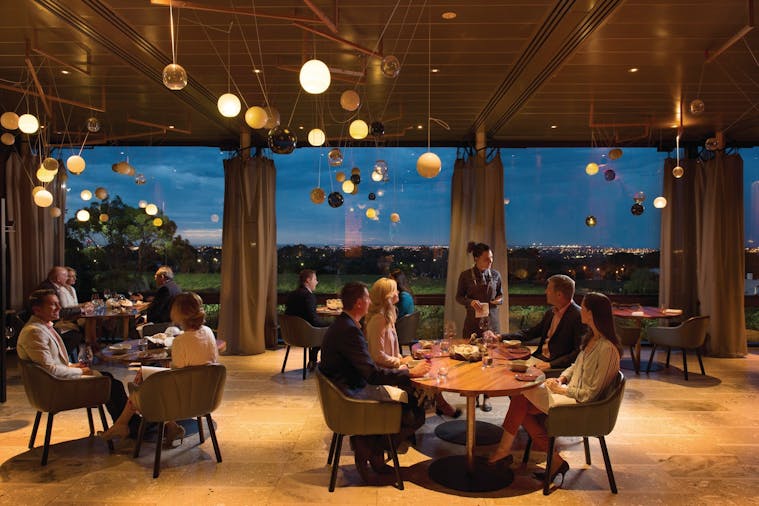 Penfolds - Magill Estate Restaurant
Overview
Due to the ongoing COVID-19 situation, Penfolds Magill Estate Restaurant will re-open June 5, 2020 with a limit of 20 people at a time and we will be happy to rebook any reservations at this time.
On behalf of Scott and the entire team, we thank you for your support and look forward to welcoming you soon.

Dinner
Friday and Saturday from 6.30pm

Lunch
Saturday from 12pm

We thank you for your understanding.

Our Magill Estate Restaurant (MER) is a fine dining experience. It combines modern architectural style with the natural attributes of its historic Adelaide foothills location. The stunning views, contemporary food, and exemplary service are complemented by a cellar boasting the finest collection of wines dating back to the creation of the first (experimental) Grange in 1951.
We wanted to capture the spirit of Penfolds through craftsmanship, heritage and tradition via the restaurant experience.
The restaurant is open for dinner Wednesday to Saturday from 6.30pm and is open for lunch Friday and Saturday from 12pm. The Magill Estate Restaurant experience has been designed to be intimate and personal, with a maximum capacity of 54 guests at any one time.