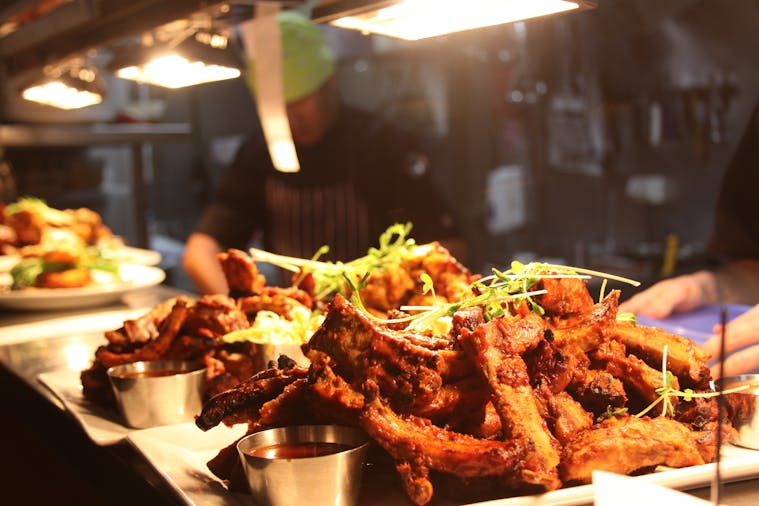 Overview
The Pink Pig Wine Bar is known for its famous ribs, pork dishes and its award winning steaks that boast many blue ribbons that are displayed throughout the venue.

Established in 1973 this prominent Adelaide icon has been owned and run by the Zacharia family since 1989.
Prepared from the freshest local produce the menu is a combination of Mediterranean, Australian and international cuisine with a slow cooked pig on the spit prepared for our guests on occasional Friday nights to enjoy with a selection from our comprehensive wine menu and bar selection.

With over 45 years of serving our guests we have become one of Adelaide's finest eateries where you can enjoy a relaxing meal with friends at least five nights of the week.
Features