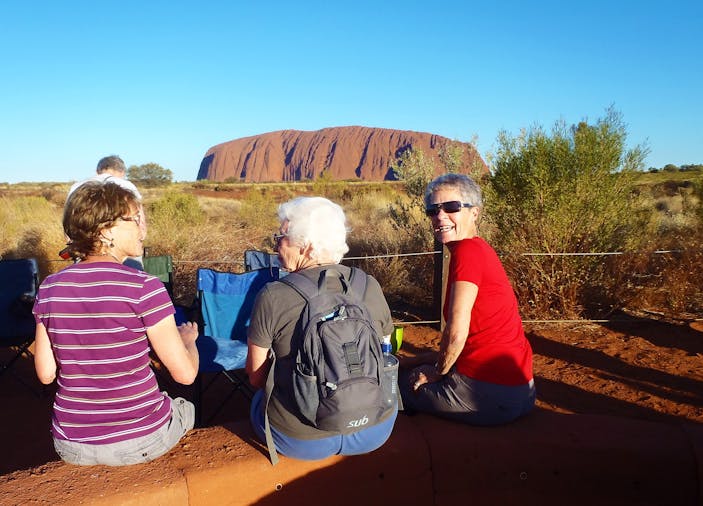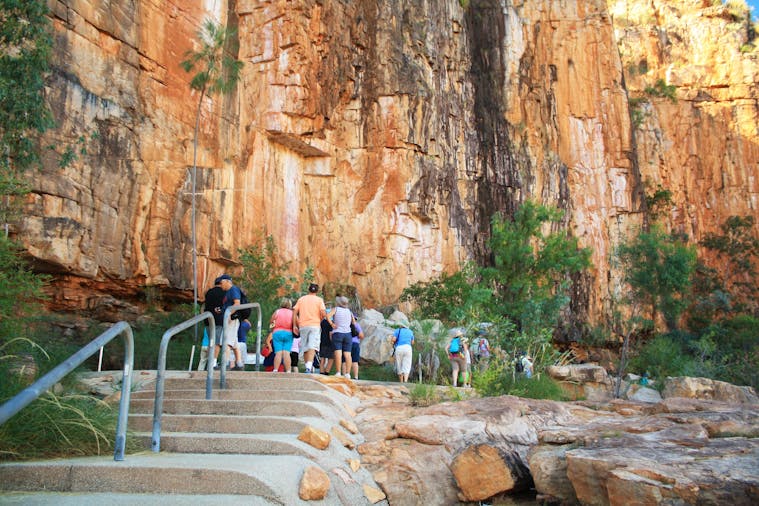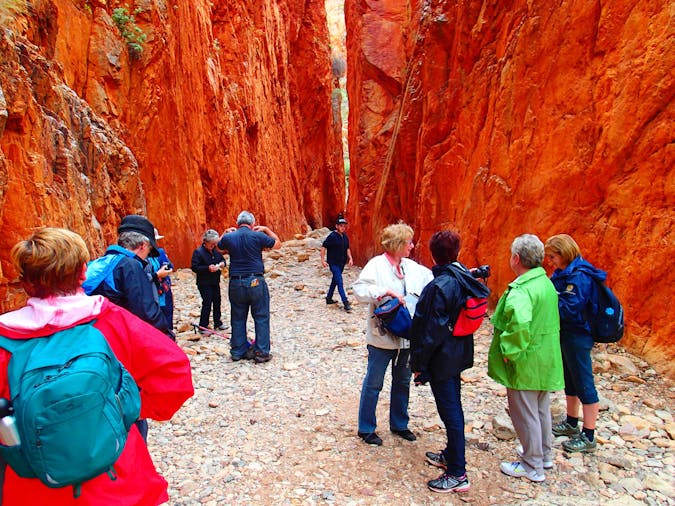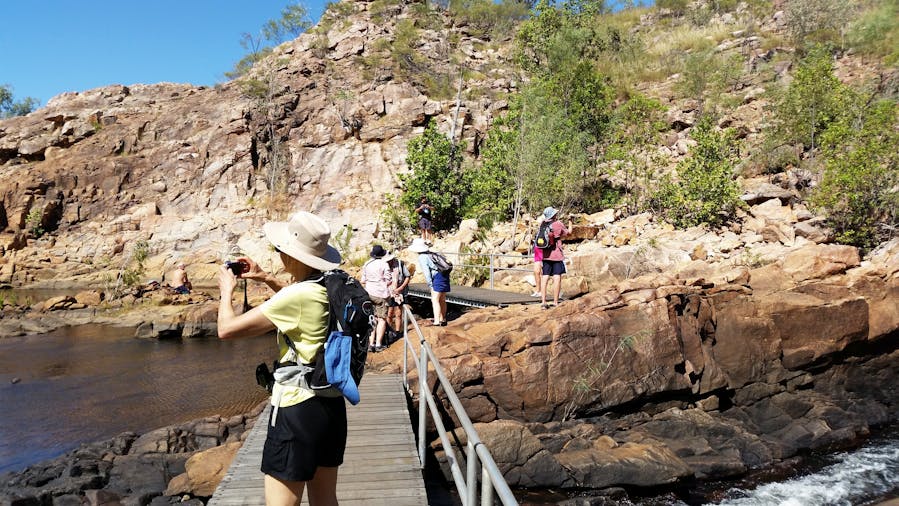 Australian Outback Tour - Adelaide to Darwin Safari
Price from $4995
Overview
Adelaide in South Australia is the gateway to the Australian Outback. Travel in a small group from coast to coast and see the best of two states, South Australia and the Northern Territory. This is the best outback tour on the market with great value for money. There are several walking options available throughout the tour, making this Outback experience suitable for the 50 plus traveller and semi-fit seniors.

Swim under waterfalls, explore Litchfield National Park, cruise in Katherine Gorge at sunset, fly over Kings Canyon, witness a colourful sunset at Uluru and walk around the base, discover the Kata Tjuta Domes and the fire-red walls of Standley Chasm in the Western MacDonnell Ranges,
enjoy free time in Alice Springs and search for opal and sleep underground in Coober Pedy. This is a fantastic 18 day tour with a bucket load of highlights from coast to coast.

Outback Tours are one of the best experiences for overseas travellers and Australians. Discover the outback with your own eyes and in safe hands of the knowledgeable guides from Australian Iconic Tours.