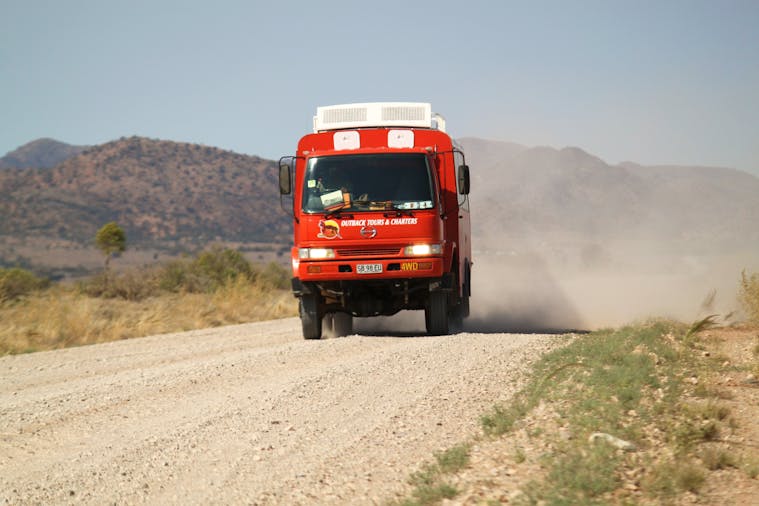 Overview
They have been touring South Australia, Western Australia and the Northern Territory for over 25 years and have in-depth knowledge of the areas, the best routes to take and the most interesting places to visit.

They have built strong relationships with the locals to provide you with the best possible travelling experience at an steady pace. Their tour guides are fully accredited, including senior first aid certificates and experience in all aspects of bush skills and vehicle maintenance.

As well as their hands-on experience, they will share with you their infinite knowledge of local stories, bush food, fauna and flora and Aboriginal culture.


Features