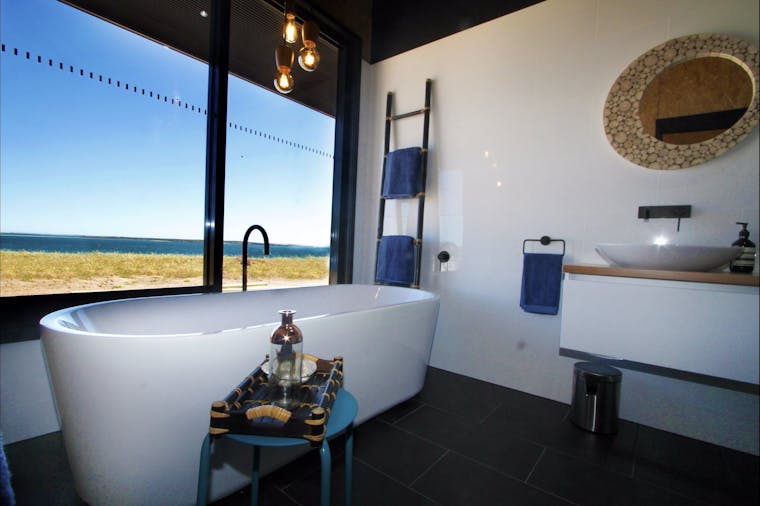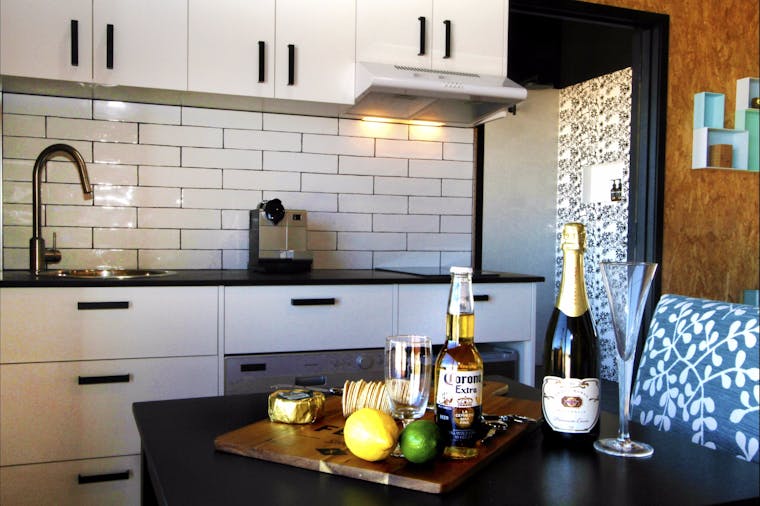 Perlubie Sea
Price from $240
Overview
Perlubie Sea offers very, very, swish, environmentally responsible accommodation overlooking Perlubie Beach on the stunning Eyre Peninsula.

Our aim was to minimise our footprint during the build process as well as being committed to sourcing locally produced product as long as its great!

You can choose from two individually decorated villas that maximise the use of up-cycled furniture and ecological materials whilst still being absolutely luxurious.
Each villa sleeps two in a king size bed covered in sumptuous bamboo bedding. The bathroom provides for a relaxing soak in a deep tub with views to the ocean or a steaming rain shower with room for two.
Full kitchen facilities plus a BBQ on the deck caters for cooking your locally grown breakfast and anything else you may want to whip up .

Perlubie Sea is a 15 minute drive to the gorgeous fishing town of Streaky Bay, 50 minutes to Ceduna and only an hours drive to Baird bay and the incredible experience of swimming with the local sea lions & dolphins. Perlubie Sea is a seven hour drive or a 90 minute flight from Adelaide landing in Ceduna.


Booking.com Traveller Rating
Price
From $ 240 to $ 280
Continental & cooked gourmet breakfast basket, your choice bottle of wine/champagne or beer on arrival, luxury bamboo linen & towels and pet friendly.