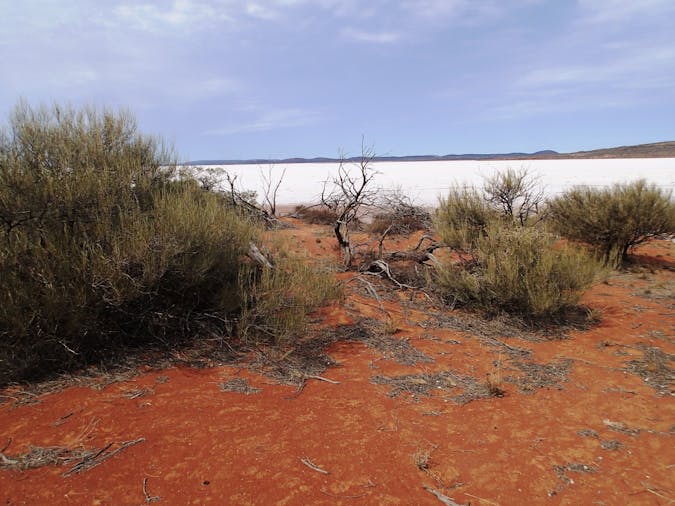 Lake Gairdner National Park Campgrounds
Free
Overview
Lake Gairdner National Park protects a large saline lake system. The glistening, white, salt, surface is surrounded by the red foothills of the Gawler Ranges.

Camping is free in this park, you do not need to book online.

Self-sufficient bush camping is available in the Waltumba campground. The campground is accessible to vehicles with high ground clearance.
Features