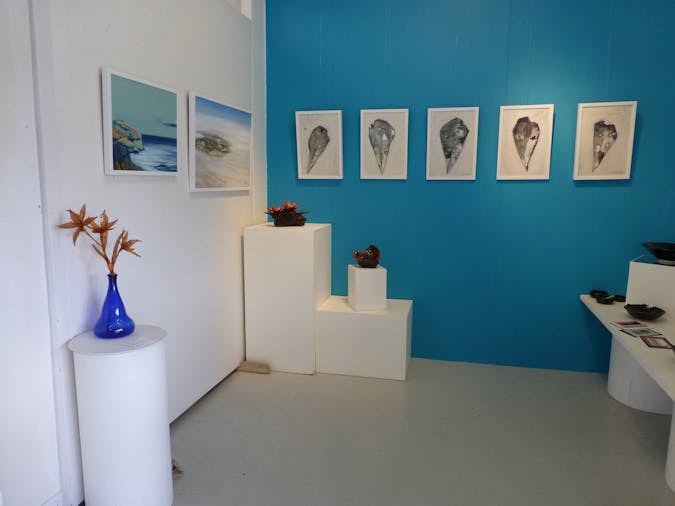 Overview
Artworks is a friendly, informal community gallery manned and run entirely by the artists themselves and volunteer members of the artists Collective KI Inc.

The gallery is housed in an attractive open space building with light and airy display areas. The wide range of art and craft work for sale is a feature of artworks and includes paintings, photography, prints, collages, lino and solar etching prints, paper tole, jewellery, pottery, sculptures, wood and metal work, handmade felt items, hand knitted scarves and hats, cards, bookmarks and much more!

Whether you are looking for a unique piece of artwork from Kangaroo Island or a small memento of your visit you will find plenty to choose from at Artworks. A special photo opportunity is the giant limestone octopus at the entrance!