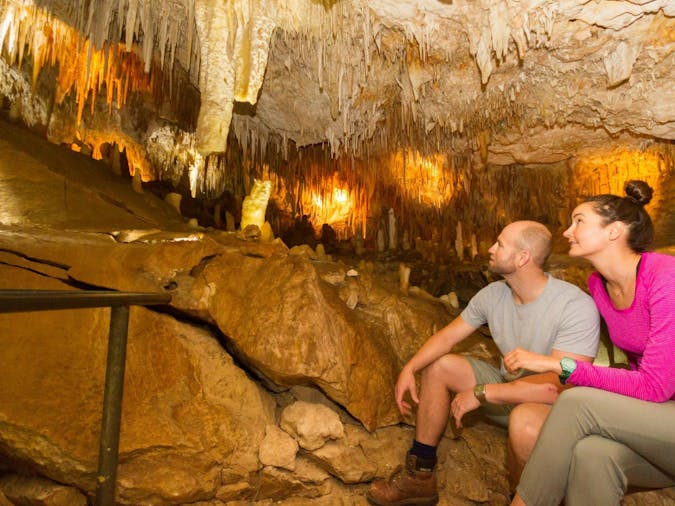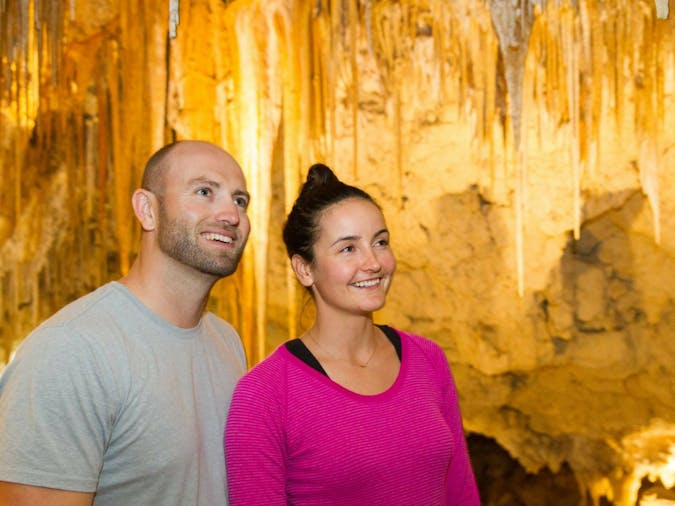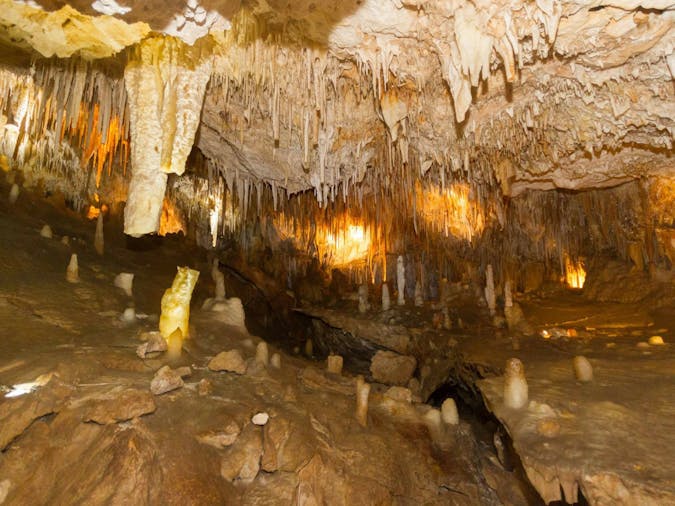 Overview
Due to bush fire activity in January 2020 on Kangaroo Island this attraction is now closed until further notice. There are many other things to see and do on Kangaroo Island - check out www.southaustralia.com or www.tourkangarooisland.com for suggestions!

Discover the magical underground world of Kelly Hill Caves and admire the ornate cave decorations.

For the bold and inquisitive there are also adventure caving tours that take you crawling through the underground maze. Or you may like to go bush walking to appreciate the diverse landscapes above ground and take advantage of the picnic facilities.

*Please note during extreme weather events the park may be closed for guests safety. Visit our website for further details.
Price

Prices are for the Show Cave Tour. Check our website for full details: