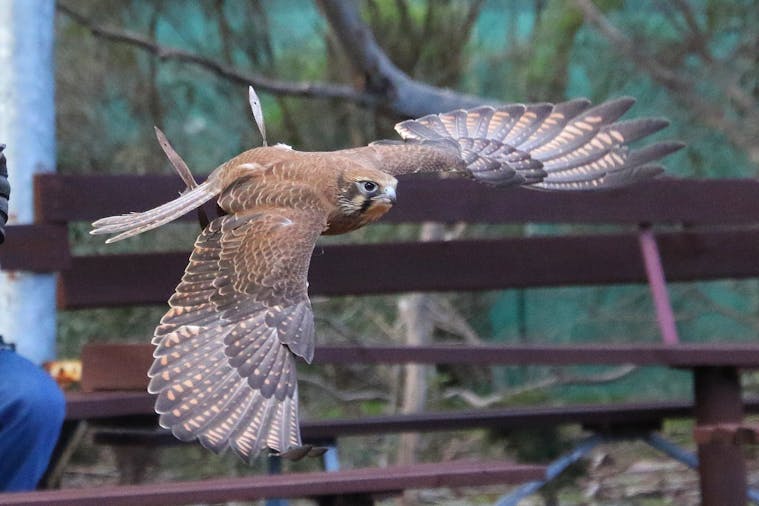 Raptor Domain
Price from $23.50
Overview
No need to book daily shows.
Birds of Prey "In Flight" one hour 11.30am and 2.30pm
Raptor Domain delivers the only "In-Flight" Birds of Prey Display in South Australia. Meet an array of birds including Jedda the majestic Wedge-tailed Eagle. Enjoy a delightful interactive experience with Casper the friendly Barn Owl, Banjo and Clancy the laughing Kookaburras and many more. This display is thought of by many to be the most interactive and educational Birds of Prey display they have seen.

"Fang-Tastic" Venom/Reptile
45 minutes 1pm
Enjoy an interactive hands on and educational experience with our friendly lizards and snakes. Learn some interesting facts about reptiles here in Australia.

You will be able to get up close and personal in a safe environment with some of Australia's most venomous critters. Meet their local deadly snake species and come face to face with the world's second most deadly spider. This is a fascinating presentation about venom and the animals that use it.

Amazing private experience now available. See web site for booking requirements.
Price
From $ 23.50 to $ 37.50
This price is for Adult Bird or Ultimate twin experience, which is 2 shows. Birds and joint Venom/reptiles. Choice of shows individually, price varies for children and Family (2 adults and 2 children. PRIVATE SHOWS ALSO AVAILABLE ON REQUEST. Eagle and Peregrine Falcon holds available after bird shows. Extra $10.00