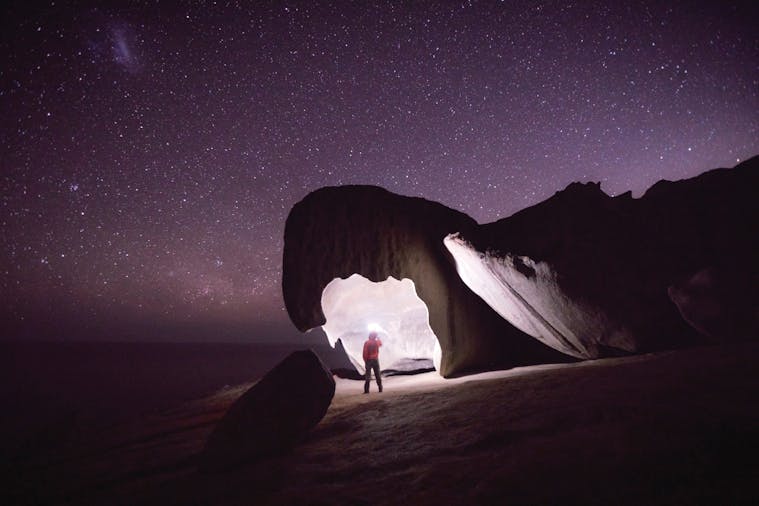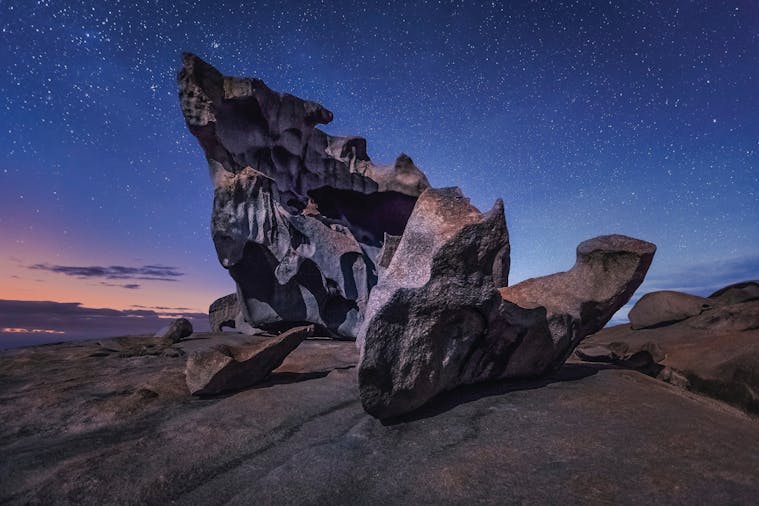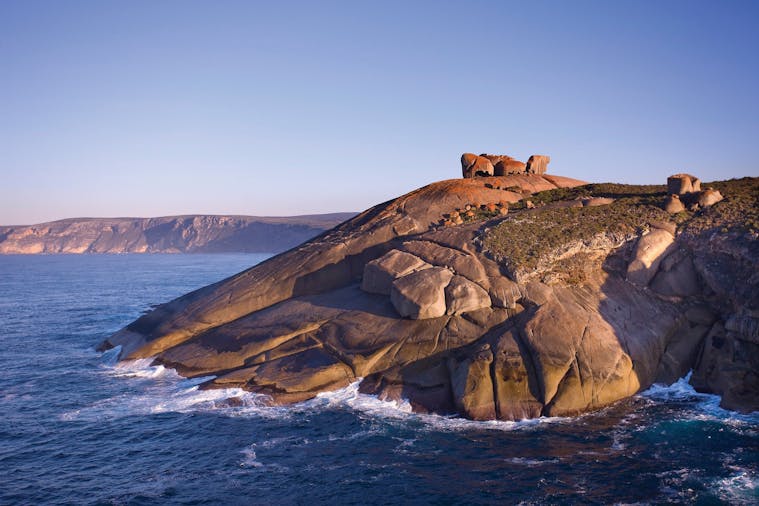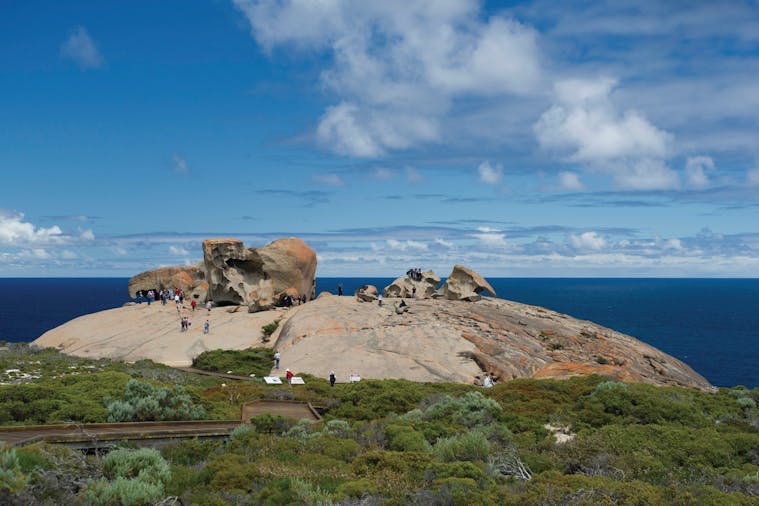 Remarkable Rocks, Flinders Chase National Park
Price from $10
Overview
Due to bush fire activity in January 2020 on Kangaroo Island this attraction is now closed until further notice. There are many other things to see and do on Kangaroo Island - check out www.southaustralia.com or www.tourkangarooisland.com for suggestions!

Perched above the sea in Flinders Chase National Park, the impressive Remarkable Rocks form what appear to be a cluster of precariously balanced granite boulders.

This stunning work of nature has been shaped by the erosive forces of wind, sea spray and rain over some 500 million years. The golden orange lichen covering some of the rocks offers visitors wonderful photo opportunities at different times of the day. Interpretation signs share the story of how these intriguing rocks were formed.

There is a viewing platform providing a vantage point for disabled access. The area also provides an excellent vantage point for viewing the photogenic Casuarina Islets.
Price
From $ 10 to $ 10