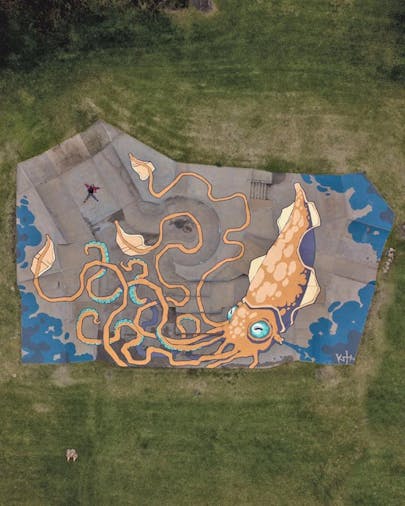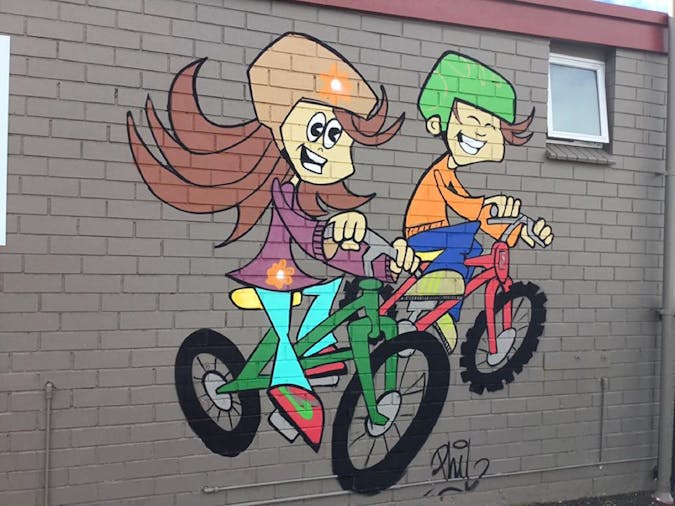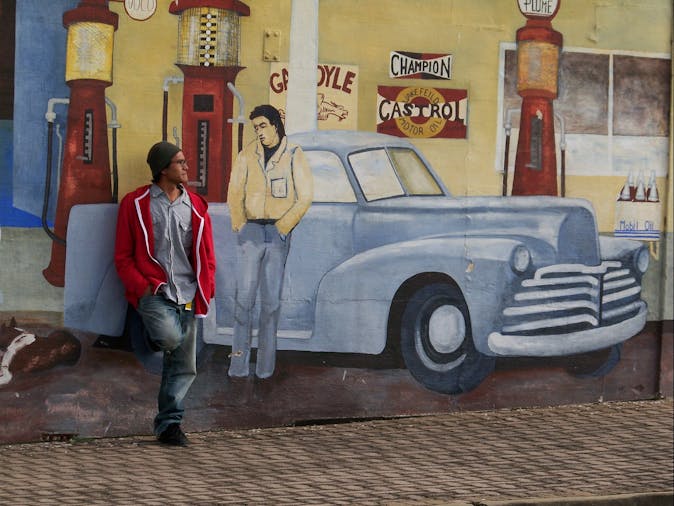 Overview
Take a walk up George Street at Millicent to enjoy a collection of murals representing the diverse history of the town.

Located at the northern end of George Street on Watts Corner, the work of art has been created by the artist Yvonne Riley. This mural features a historic pictorial of the bridge area and depicts Millicent in the 1890s, with the bridge and drain building transport - horse and buggy. The photograph from which it was taken is in the Millicent Local History Collection.

Artist Yvonne Riley also painted the other mural at the southern end of the town. This mural depicts the era when this building served as a garage and features a sedan, ute and petrol pumps of the 50s era. Opposite to this is another mural on the walls of the Millicent National Trust Living History Museum.

NEW Artwork has been appearing throughout the township of Millicent through the wonderful group Imagine Millicent - https://www.facebook.com/imaginemillicent/
This includes Mimby Jones Robinson creation on the old Savings & Loans Bank Building in the Main Street, George Street and the Giant Squid by Kit Bennet at the Skate Park.
Melanie Spurling, an accomplished artist who has a unique style, focusing on flora and fauna also has a mural in the Domain.