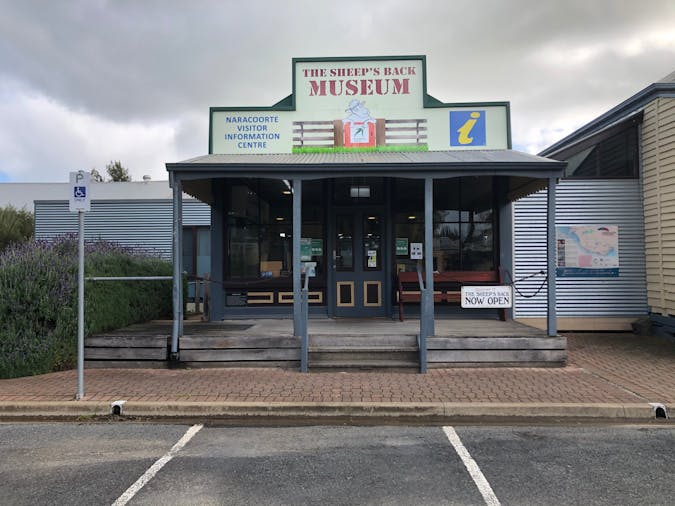 Naracoorte Visitor Information Centre
Overview
Make sure you stop in at the accredited Naracoorte Visitor Information Centre where friendly staff and volunteers will help you make the most of your time in the area.

The Naracoorte Visitor Information Centre has a wonderful range of reasonably priced locally made goodies to take home or give as genuine Australian gifts and provides local intelligence on events, activities and attractions.

Integrated with the Naracoorte Visitor Information Centre, the Sheep's Back Museum, housed in a 1870s flour mill, tells the stories of the Australian wool industry (fees apply for the Sheep's Back Museum). Discover how the wool industry developed culminating with the unique 'Robotic Shearer'. Outside explore the wonderful collection of old buildings depicting the struggles of the early settlers. Sit in the old school room, drop into the post office, view a typical "dunny" and explore the farm machinery shed.