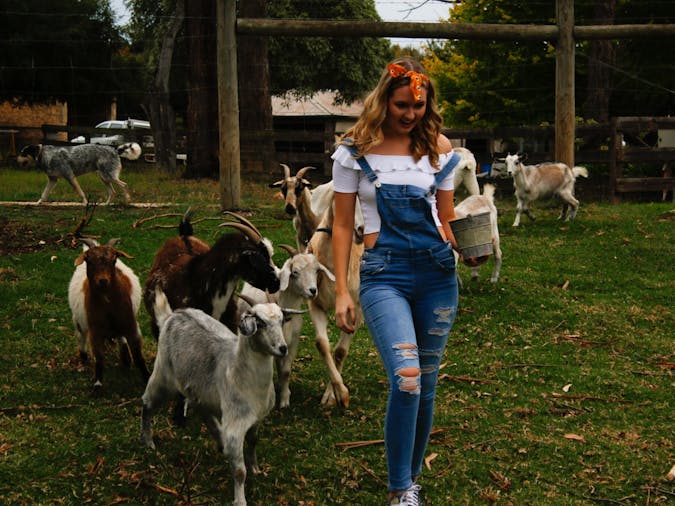 Overview
Echo Farm Tours provide an authentic, behind the scenes experience on a small old style Australian farm, adding an extra dimension to your Echo Farm, Mount Gambier visit.

The farmers, who live and work on the property, will take you behind the scenes, introduce you to animals and their farming processes while you feed and pet the animals and hear stories about the farm and the district as well as some local history.

Echo Farm's original cottage and outbuildings were built in the 1890s from stones picked up in the paddocks and are included in the tour. The cottage museum and outbuildings, restored and furnished with antique and vintage personal items, furniture and agricultural machinery will capture your imagination about how pioneer Australian farming families lived, especially as you try to use some of the old equipment inside the cottage.

Animals change from time to time as they are born, grow, work and leave but usually include pigs, goats, emu, sheep, cows, horses, chickens, ducks, turkeys, geese, wallaby and donkeys.

Echo Farm Tours offer a Behind the Scene Farm Tour and a Campfire Experience as well as tours that can be tailor made for schools or larger groups on request.
Features