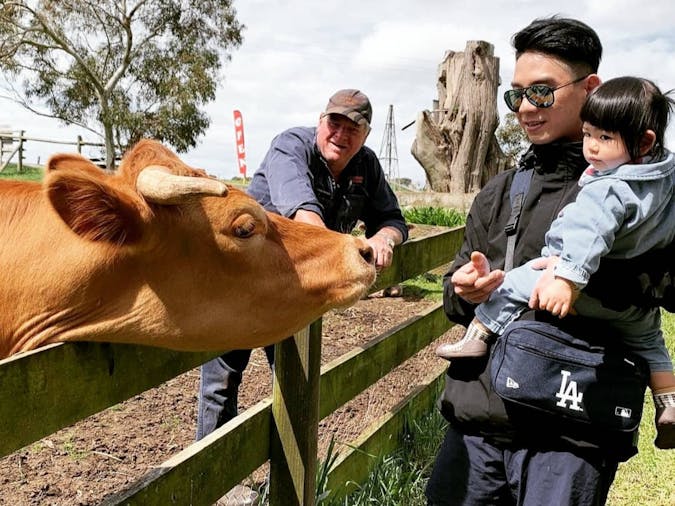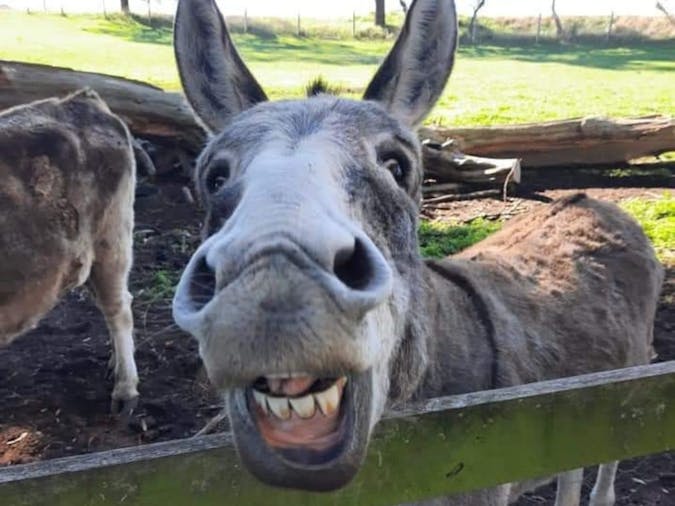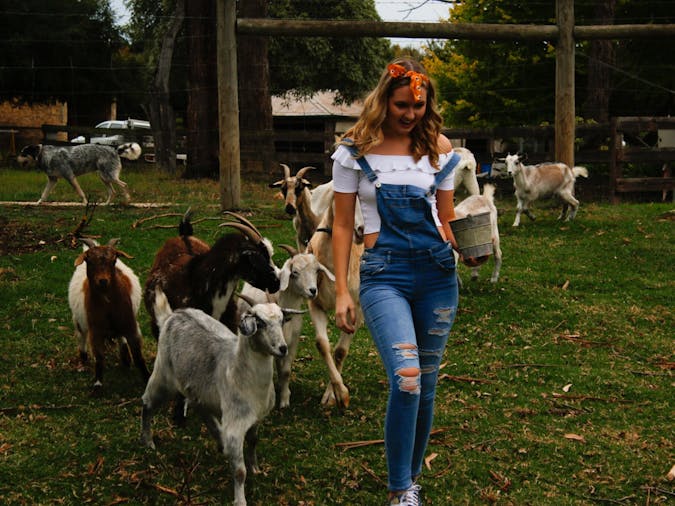 Overview
Take a step back in time, interact with animals and reconnect with nature while gaining an authentic, behind the scenes experience with the Farmer on an Echo Farm Tour in Mount Gambier.

The Farmers, who live and work on the small old-style Australian farm, will introduce you to animals and recount stories about the farm, the district and some local history while you stroll around the Farm to feed and pet the animals.

Animals change from time to time but you will normally be introduced to Tony the Donkey, Emmett Emu, Daisy Pig, Dudley Goat and Carl the Dog along with many other farm animal characters!

Echo Farm's original cottage and outbuildings were built in the 1890s and are included in tours. The cottage museum and outbuildings, restored and furnished with antique and vintage items will capture your imagination about pioneer Australian farming families, especially as you use some of the old equipment inside the cottage.

Echo Farm Tours offer a Behind the Scenes Farm Tour and a High Tea Experience as well as tours that can be tailor made for schools or larger groups on request.
CURRENT DEALS
Guided tour of Echo Farm - Adult for Child Price
Deal Starts: 12-Oct-2021 Ends: 19-Dec-2021
Price: $25.00
Adult for Child price
Adults pay child price for a small group tour of Echo Farm with the Farmer. You will stroll around the old-style farm to meet and feed the animals including Tony the Donkey, Emmett Emu, Daisy Pig and lots of other farmyard characters. Hear stories about the Farm, the animals, truffles and the local area. At the end of your guided tour you are welcome to extend your visit by exploring the Farm on your own with the animal food and trail map provided. (Use promo code ADULT4CHILD at checkout)
Includes: 75 min (approx) Small group Guided Tour of Echo Farm (Min 2 people/Max 12 people), Animal Food, Farm Trail Map and Entry to Echo Farm for self-guided visit at conclusion of Guided Tour.
Terms & Conditions
Deal must be booked and paid online using promo code ADULT4CHILD at checkout. Only available for weekend guided tours until Sunday 19th December 2021. Minimum of 2 people. Booking transferable but not refundable.
CLAIM DEAL
Features
COVID Safe
Tour Guiding Association

Regional TouristTourism AssociationOrganisation