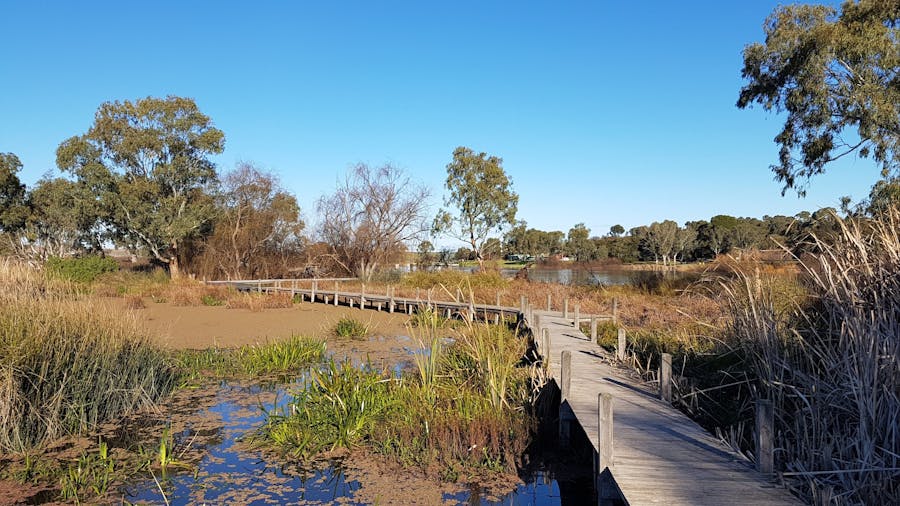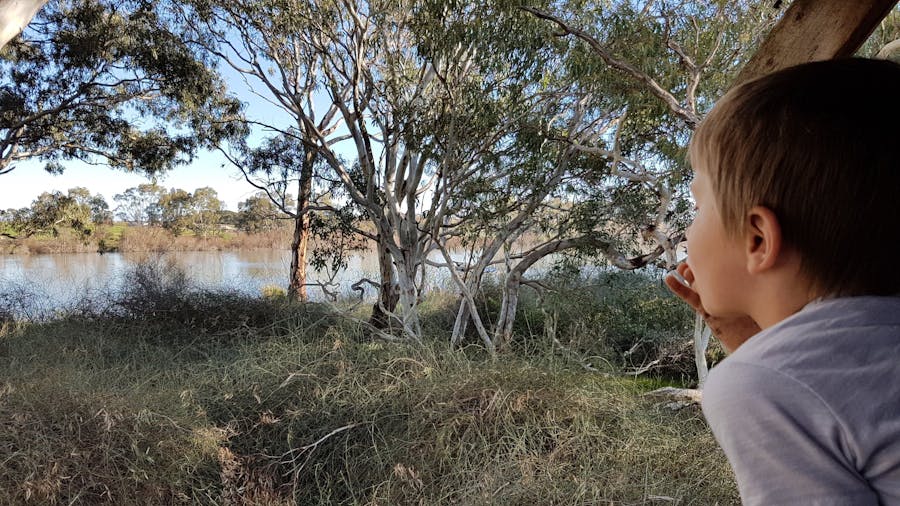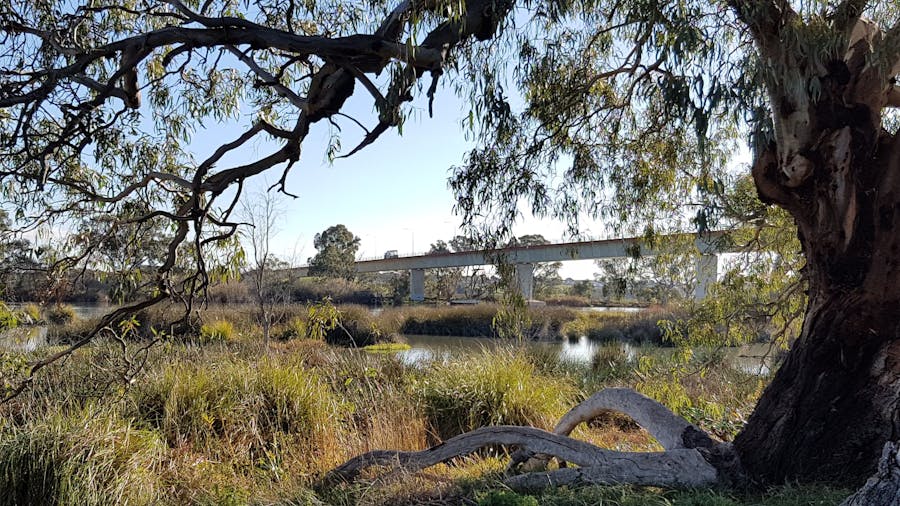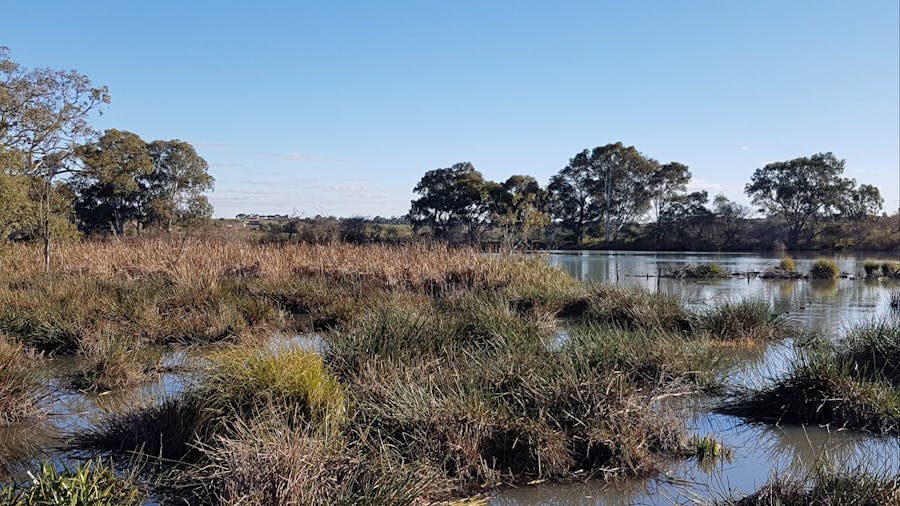 Overview
Swanport Wetlands is a recreation reserve under the control of the Rural City of Murray Bridge. It covers an area of 19.4 hectares including 3.5 hectares of open water within a wetland of 13.6 hectares.

The wetland is essentially one lagoon, which has been bisected by a causeway. This causeway has altered the natural flow patterns of the wetland and now forms part of the wetlands as you see it today.

Flow patterns are very important to wetlands as the cycles of wetting, drying and flooding produce a range of conditions for the regeneration and breeding of plants and animals.

The wetland is an area of reed beds, lignum, samphire and Red gum trees. These are important habitats for fauna.

A considerable amount of work has been carried out to enhance your visit to the wetlands area including buffer zone revegetation, construction of raised walkways and bird watching hides.