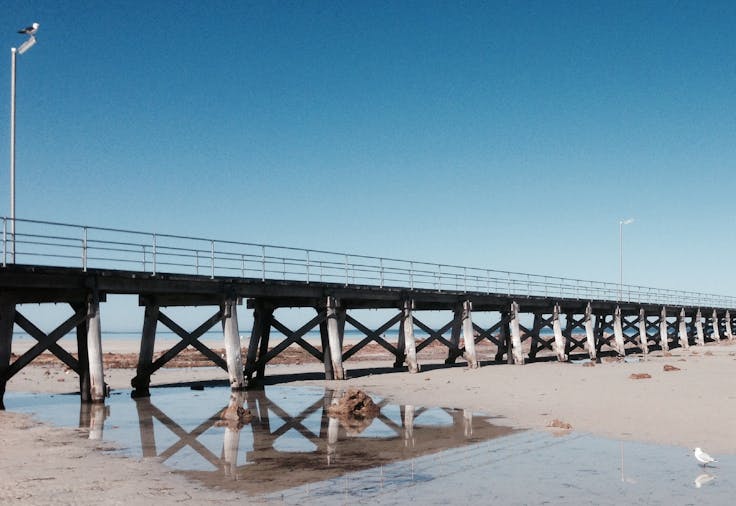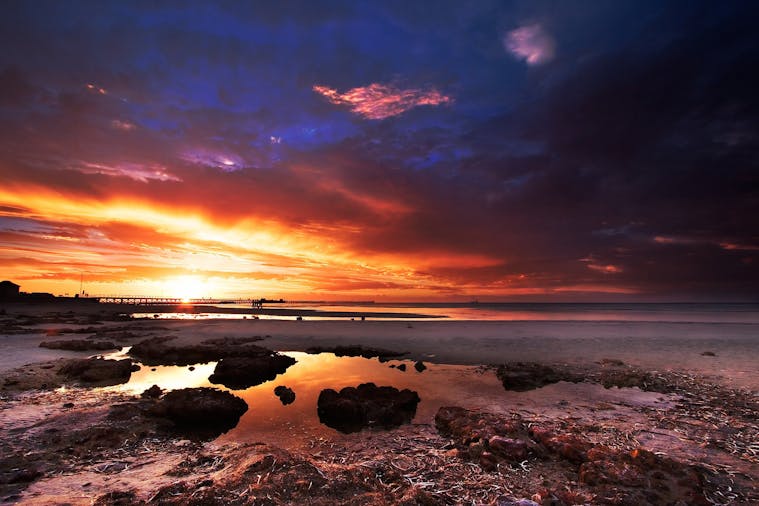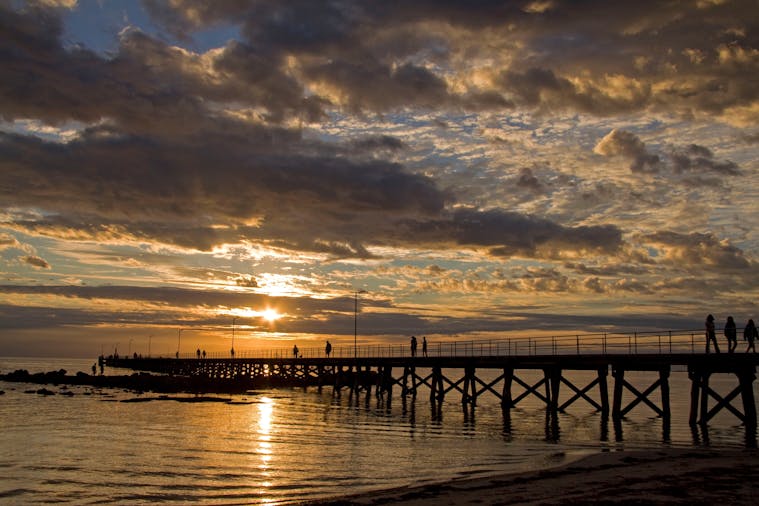 Overview
A popular holiday town where the sandy coves, stunning beaches, jetty and clear blue waters complete the idyllic panorama of Moonta Bay.

Located on the shores of Spencer Gulf, Moonta Bay is just 168 kilometres from Adelaide. Its beaches and jetty make this township a real draw card for families, holiday makers and fishermen alike.

Moonta and Port Hughes are close neighbours of Moonta Bay. The Port Hughes jetty offers excellent fishing opportunities. The area is very popular with boat fishers and charter boats with the boat ramp being the second business in the state.

Moonta including Moonta Bay and Port Hughes was named as South Australia's Top Tourism Town for 2021.

**Things to do:**

Moonta Bay Jetty
Splash Town Water Park
Walk The Yorke
Moonta Bay Playground
Rossiters Point Lookout
The Secret Garden
Port Hughes Jetty

There is an excellent range of accommodation available, from the foreshore caravan park to motel and self-contained holiday homes.

There are also great restaurants and cafes making it one of the best places to view the sun setting.
Features