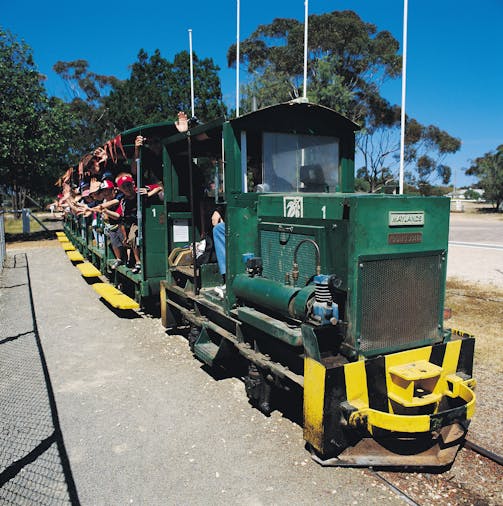 Overview
Moonta Mines gained State Heritage listing on 10 May 1984 and on the 9th May 2017 the "Australian Cornish Mining Sites of Moonta Mines and Burra" were included on the National Heritage List.

The Moonta branch of National Trust of South Australia manage the Moonta Mines area and are working to preserve it for future generations. Many of the remains especially those of Hughes and Richmans Engine house are in good conditions and signage helps interpret the area's history.

The tourist train is one of the most popular attractions and the guided commentary help bring the history to life. The lolly shop, museum, church, miner's cottage are also not to miss highlights. Walking trails link most of the highlights as does the heritage drive.