Vast, red desert landscapes, jaw-dropping natural wonders, character-packed towns and quirky once-in-a-lifetime experiences.
Welcome to Outback South Australia. Are you ready to start planning your epic Outback adventure? Here's our guide to the best experiences and tours in the Outback. 
1.
 Outback 

Mail Run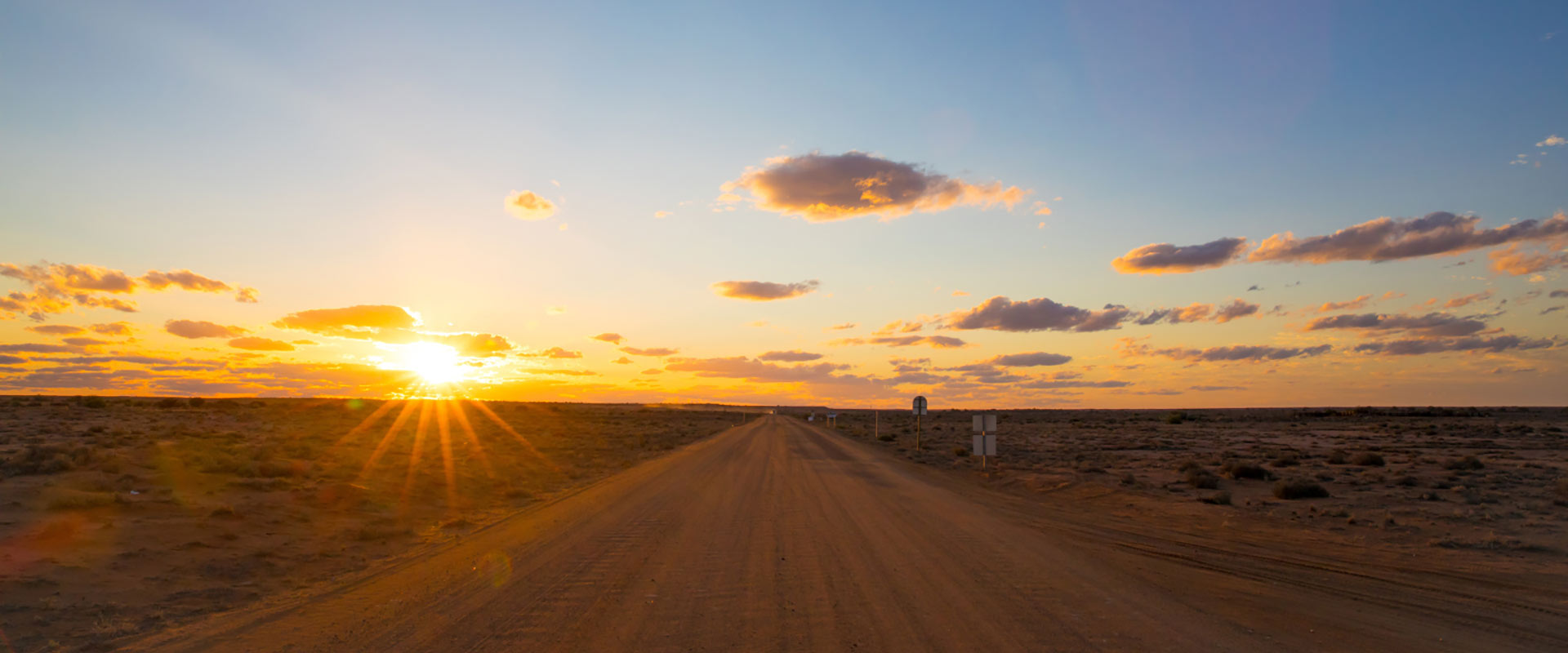 Traversing 600km along the Oodnadatta Track from Coober Pedy to William Creek and Oodnadatta, take a glimpse into the quintessential Outback way of life on The Outback Mail Run. Join local postman Peter as he delivers snail mail to the residents of Outback South Australia, journeying through some of the region's most vast and diverse country including gibber plains, red sand hills, and even an ancient inland seabed. Along the way, you'll see the world's longest man-made structure, the dingo fence, have lunch at the legendary Pink Roadhouse in Oodnadatta, visit the world's largest cattle station and have dinner at a true-blue bush pub in William Creek.
2.
Kanku-Breakaways Conservation Park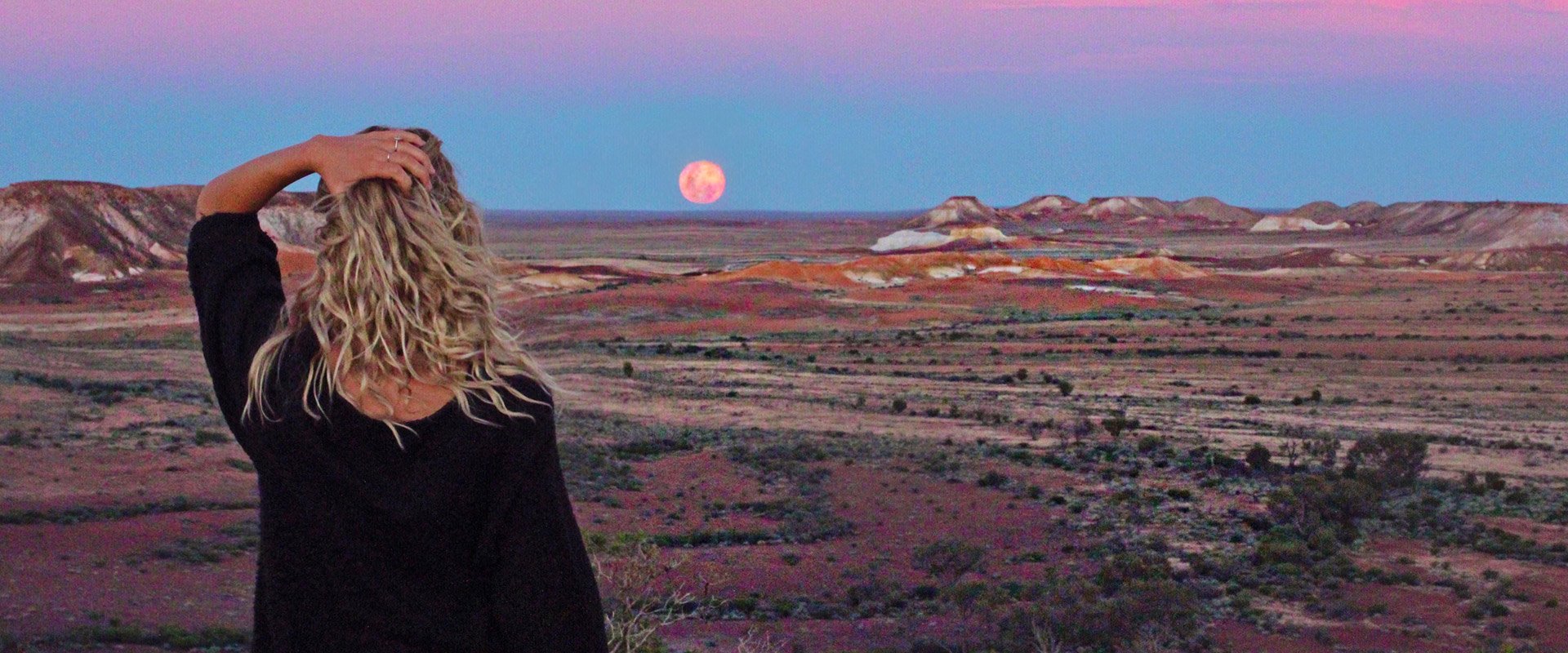 Experience the rugged beauty of the Outback at The Breakaways. Here, the sun drenches the land in a blanket of orange, red and yellow in a spectacular lightshow come sunrise and sunset. Less than half an hour's drive from Coober Pedy, the striking sandstone tablelands are also home to a unique array of native flora and fauna. Jump on a guided tour with Arid Areas Tours or explore this ancient landscape yourself.
3.
Anna Creek Painted Hills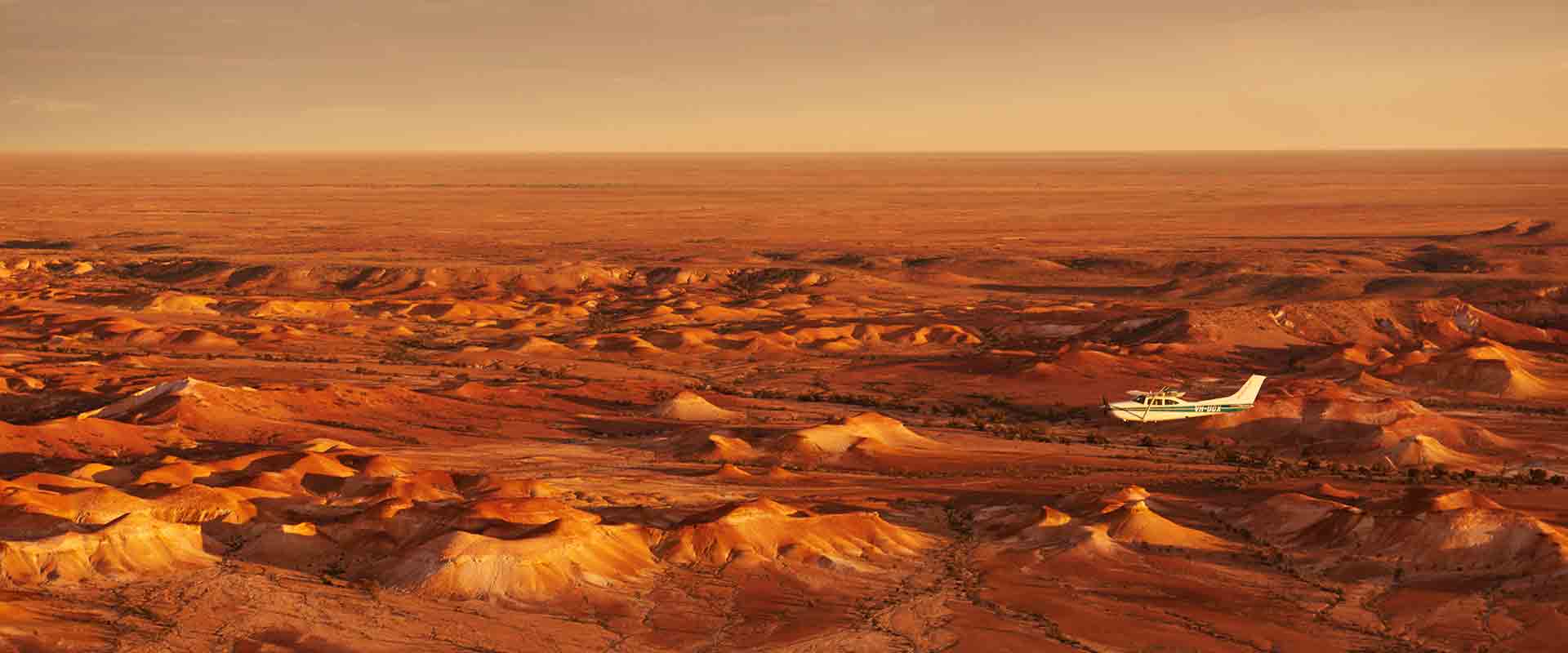 Hidden in the South Australian Outback lies one of nature's greatest and oldest masterpieces. The vast, magical landscape of Anna Creek Painted Hills is a spectacular outcrop of otherworldly deep orange mountains that emerge from the flat desert landscape. Carved out in the red earth of the Outback, it's hard to believe this 80-million-year-old beauty is actually an extinct inland sea. Only accessible by air, jump aboard a Wrightsair tour from Coober Pedy, William Creek or Arkaroola and you'll not only see this ancient landscape from the air, you'll also get to land among it and explore on the ground. 
4.
 Kati thanda-

Lake Eyre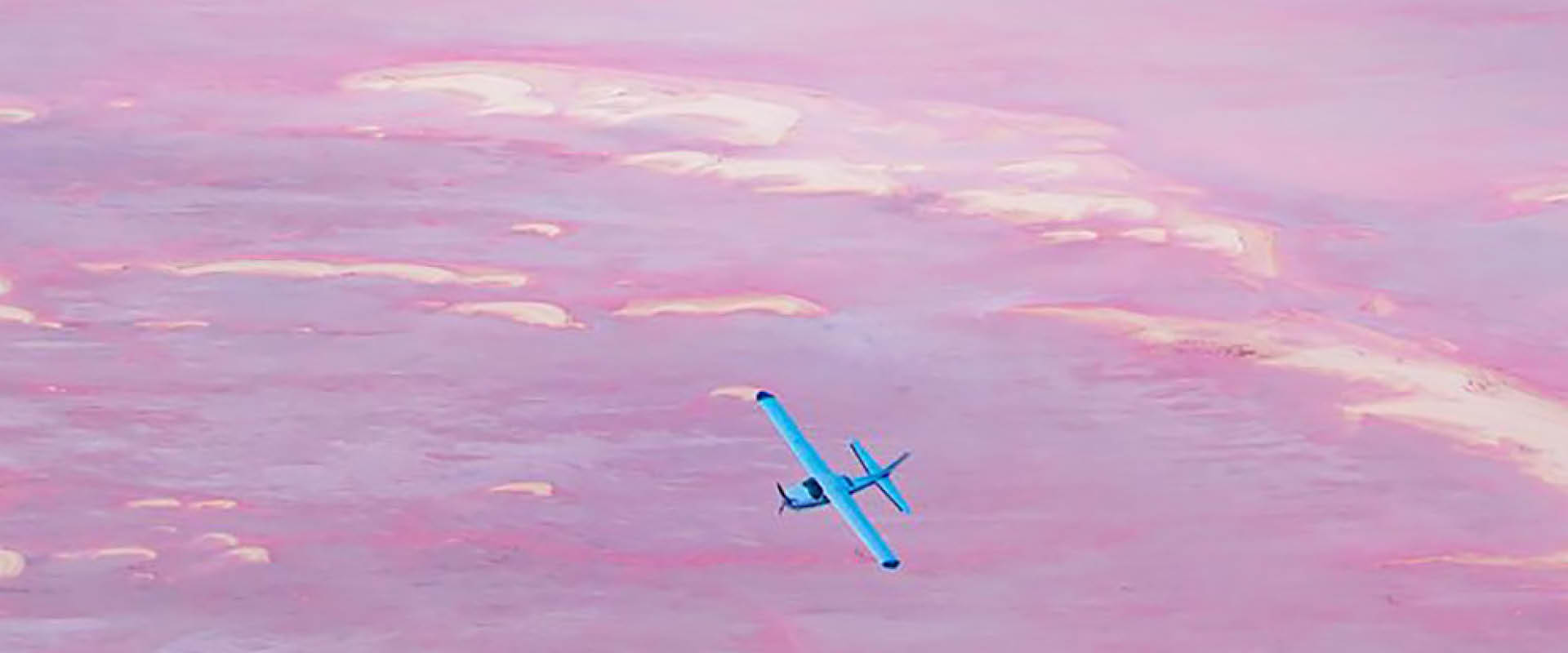 Stretching a mind-boggling 144 kilometres by 77 kilometres, Outback South Australia's Kati Thanda-Lake Eyre is a natural wonder. Its seemingly-endless expanse of shimmering salt crystals lure travellers year-round, but the real magic happens when, on the rare occasion, the lake is filled by flood waters. From across Australia's four states and territories a network of channels, streams and floodplains converge in Kati Thanda-Lake Eyre National Park, bringing with them an abundance of wildlife, stunning natural beauty and dreamlike pink and orange hues. Experience the beauty of Lake Eyre – be it wet or dry – on a guided tour or scenic with Chinta Air Tours. Take off from a red earth runway, soar higher than flocks of native birds and take-in views of endless, still water and gleaming salt crystals. 
5.
William Creek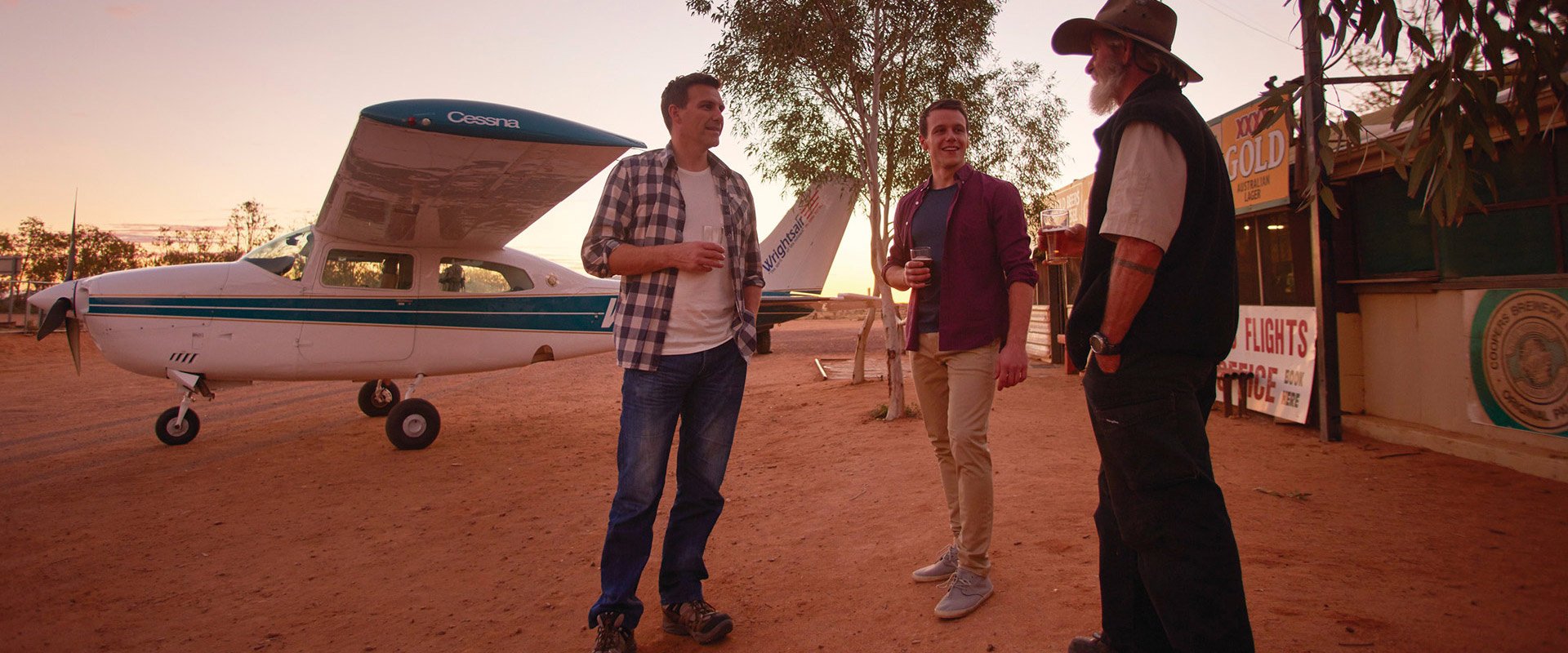 South Australia's William Creek is one of Australia's most remote towns. Situated along the sprawling Oodnadatta Track, William Creek is a two-hour drive from Coober Pedy. An authentic bush pub, the William Creek Hotel is loved by travellers from all around the world with a front bar decorated by hundreds of notes, memorabilia and mementos. This Outback town is also the perfect base to experience the beauty of nearby Lake Eyre (Kati Thanda) or the amazing Anna Creek Painted Hills with Wrightsair offering flights year-round.
6.
The Pink Roadhouse, Oodnadatta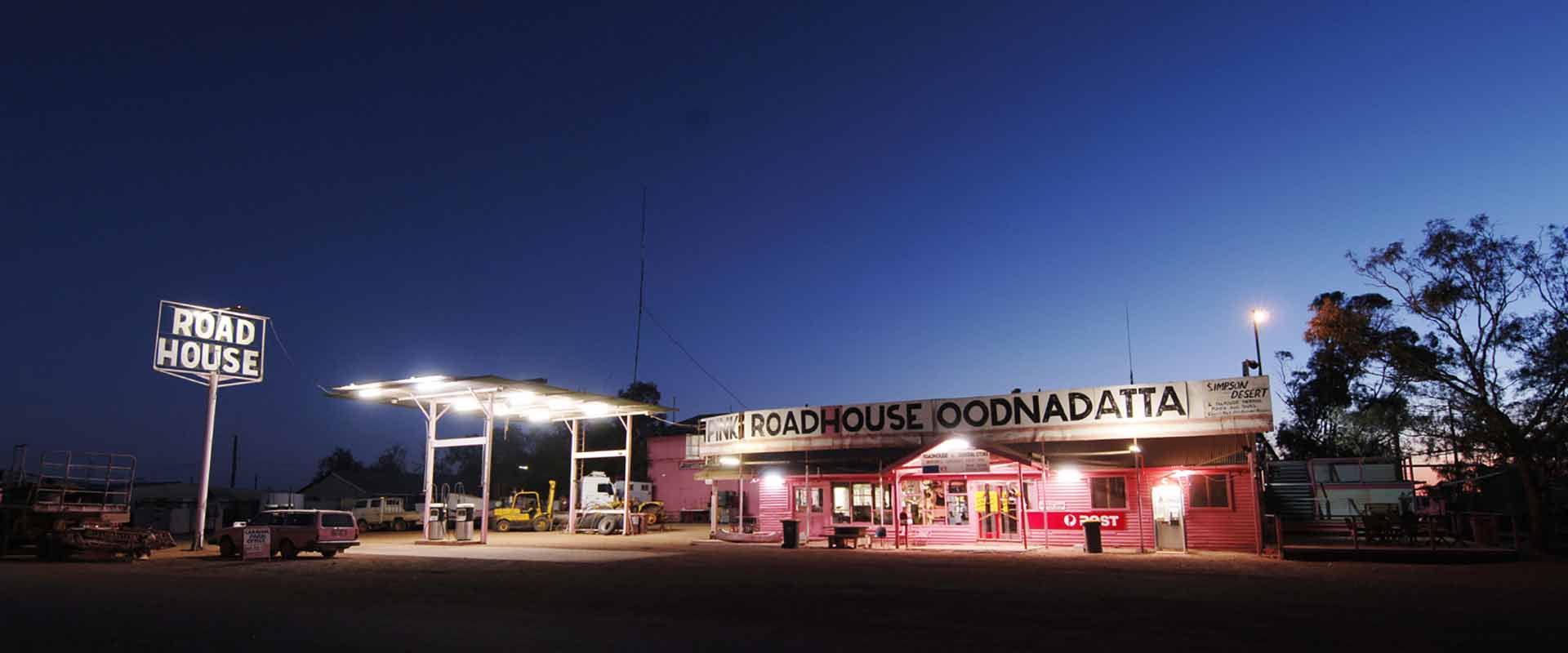 This legendary pink pitstop has been a desert oasis for Outback adventurers for almost half a century. Rising out of the red dirt half way between Coober Pedy and the Simpson Desert, the iconic Pink Roadhouse in Oodnadatta has become a bucket list item for many travellers. Pull up a seat and cool off with a beer at the bar or refuel and try the famed Oodnaburger in the restaurant. If you're looking for somewhere to wash off the red dirt of the Outback, the Pink Roadhouse also offers a range of accommodation options including budget rooms, self-contained cabins and camping facilities.
7.
Sleep underground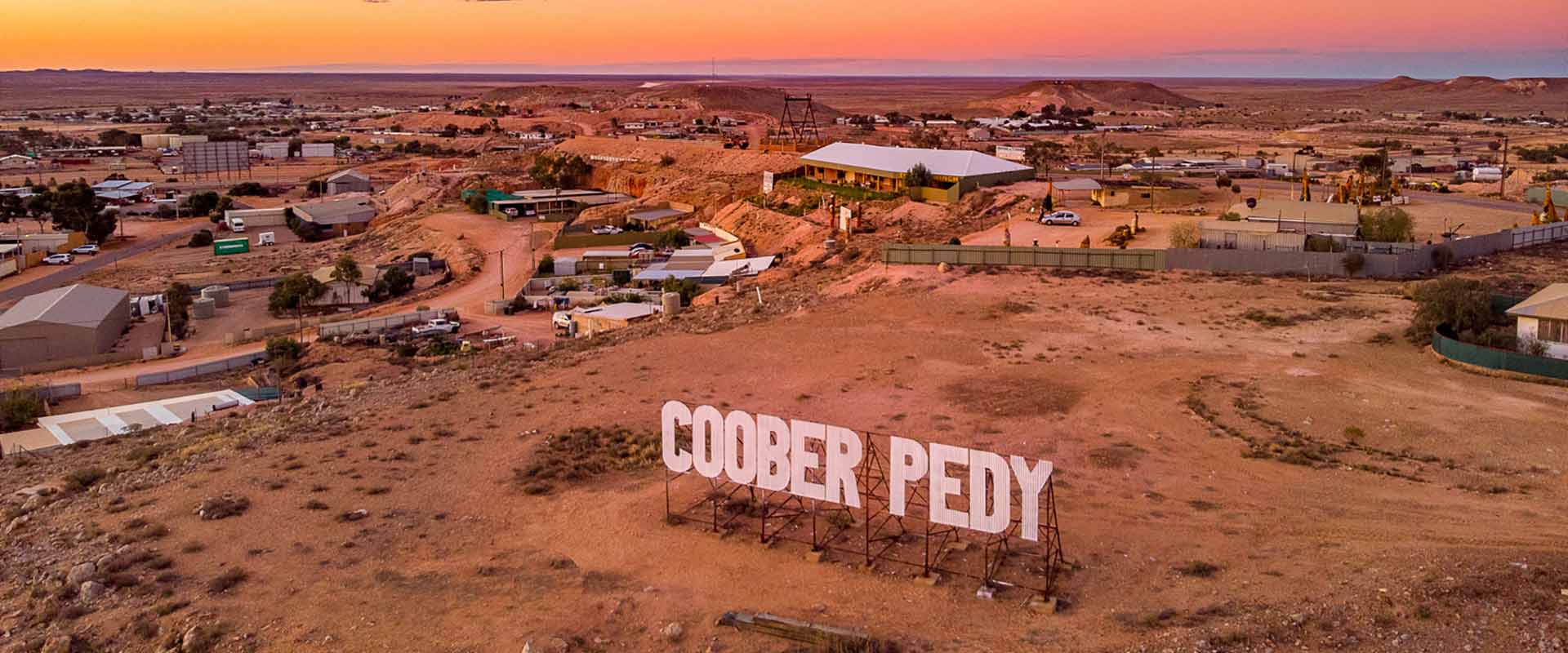 Sleep deeply… 25 metres below the earth's surface! Sleeping underground is a truly unique experience and synonymous to life in the famed desert town of Coober Pedy. From modern dugouts, to hotels tucked inside hills and campsites burrowed into the red dirt of the Outback, unearth the best places to unwind underground while visiting this quirky Outback town. Check out our guide to Coober Pedy's best accommodation.
8. OODNADATTA TRACK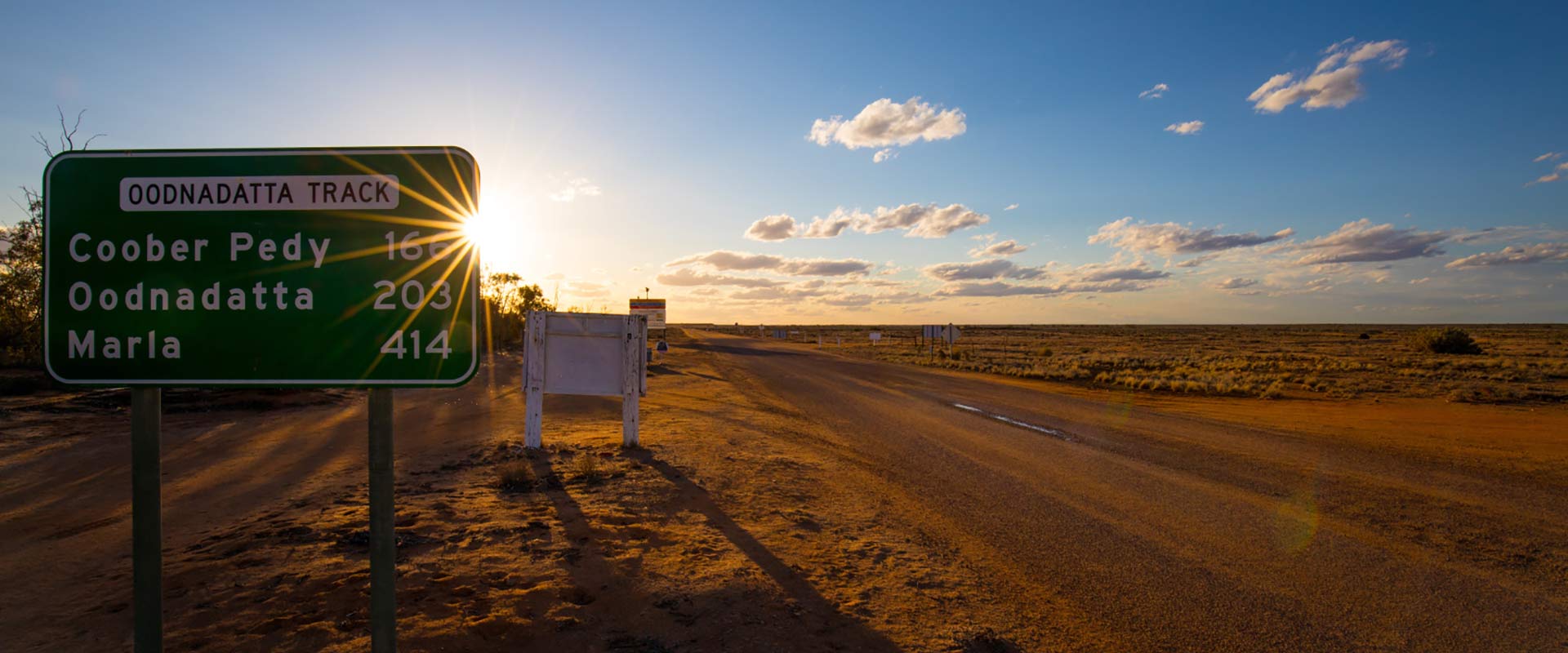 The legendary Oodnadatta Track traverses more than 600km of the Outback between Marree and Marla in South Australia's far north. With character-packed Outback towns, Kati Thanda-Lake Eyre, the historic Ghan railway and billabongs along the way, this epic track is a must-do for every avid four-wheel-driver. If you don't have a 4WD, you can experience the Oodnadatta Track from the air with Wrightsair or hit the road with Arid Areas Tours or Sacred Earth Safaris.
Before driving, please keep in mind the Oodnadatta Track passes through some of the most remote places in Australia. See our Flinders Ranges and Outback driving safety tipsand make sure you prepare.
9. THE MOON PLAIN AND DINGO FENCE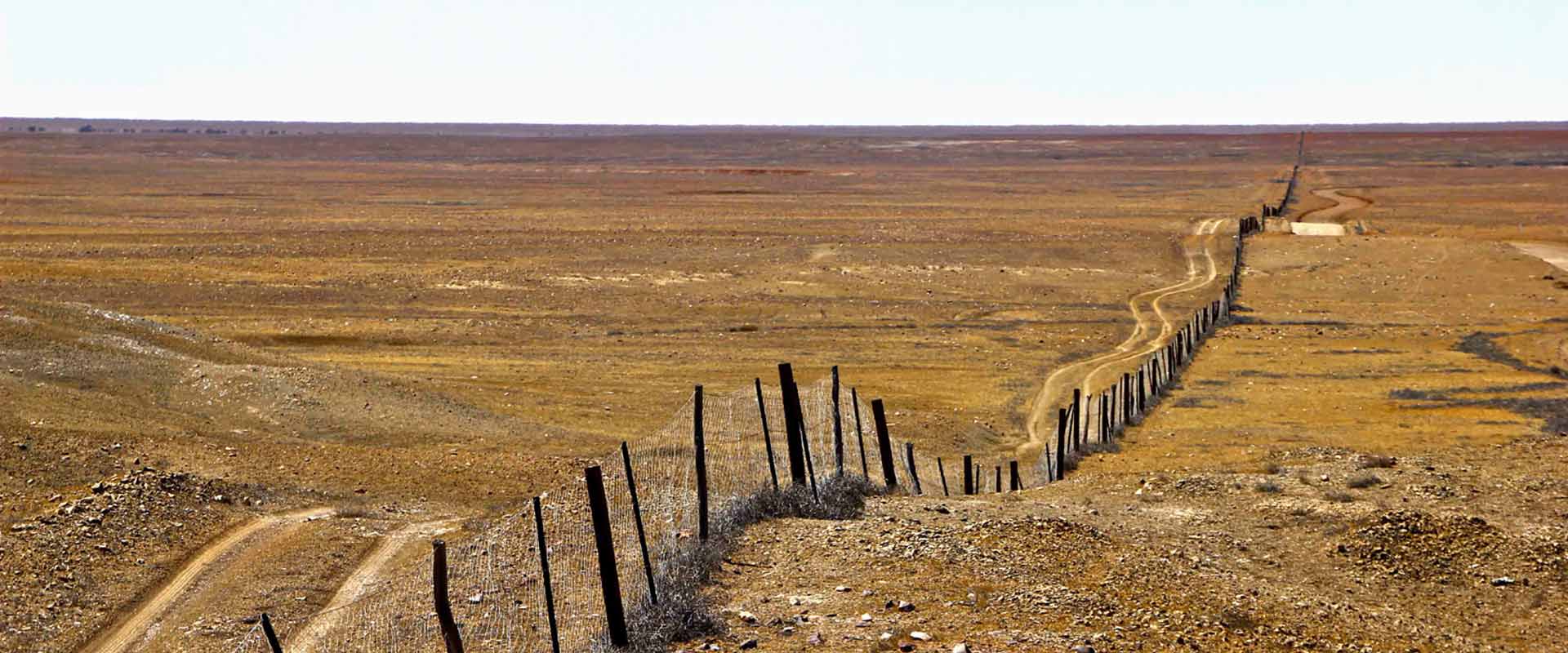 Step onto the surface of the moon, in the middle of the desert. The other-worldly Moon Plain is a vast lunar-like landscape of rocky plains just 10 minutes from Coober Pedy. The surreal table-like expanse was once an inland sea (some 120 million years ago!) and it's cracked surface has been the set for many movies including Mad Max and Priscilla Queen of The Desert. While you're there, make sure you check out the world's longest continual structure, the Dingo Fence. Stretching almost 6,000km from Surfer's Paradise in Queensland to Ceduna in the Great Australian Bite, the fence was originally built in the 1880s to protect the sheep country in the south from dingoes in the north. You can experience both Outback marvels and more on a tour with Desert Sky Tours.
10. UMOONA OPAL MINE AND MUSEUM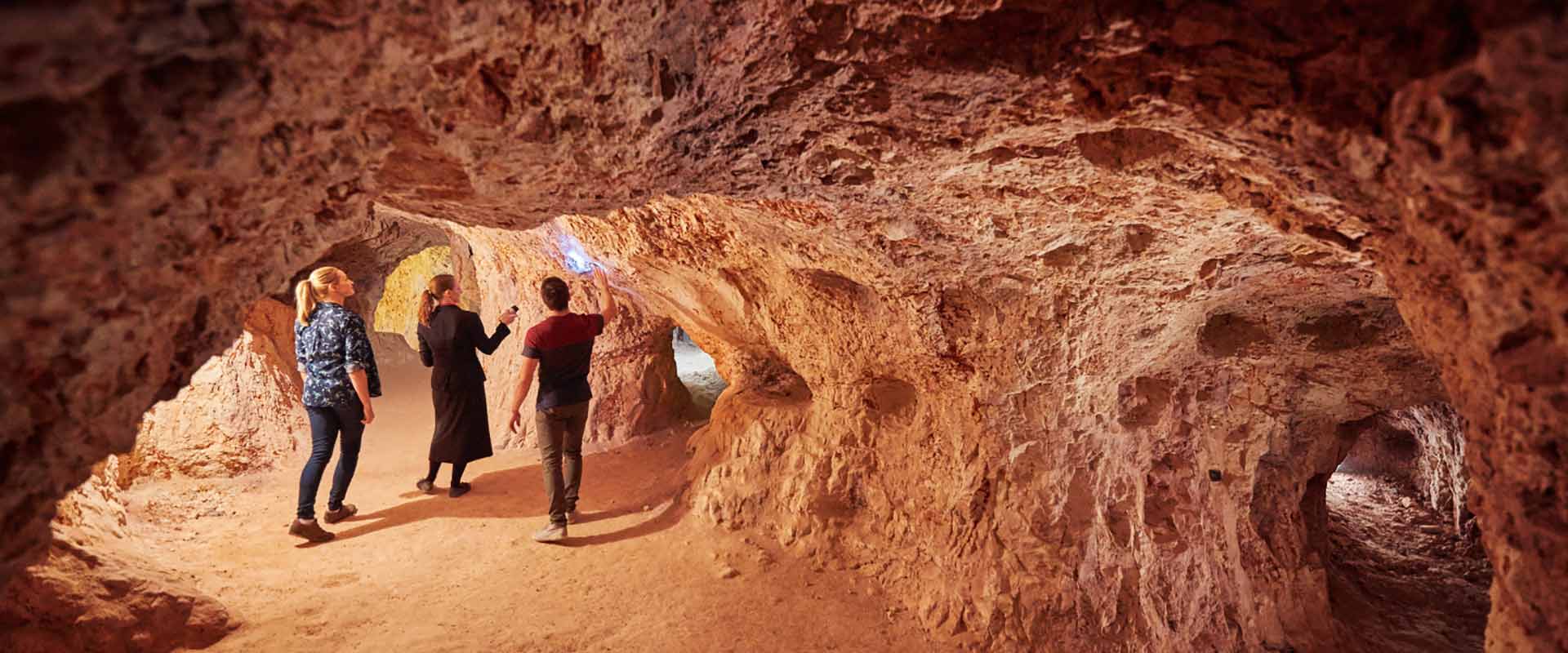 Delve deep into Coober Pedy life at the underground Umoona Opal Mine and Museum. Learn about the history of the local aboriginal and European settlement in the underground museum and see fossils gathered from the nearby extinct inland sea. Tour through a genuine underground dugout with a historic and modern display home to experience what underground life is like in Coober Pedy. Daily tours run through the aboriginal interpretive centre, underground home and the opal mine. There's also a café and souvenir shop on site.
HOW TO GET THERE
Fly two hours from Adelaide to Coober Pedy with REX Airlines or road trip nine hours from Adelaide to Coober Pedy.
KEEP EXPLORING
Driving south from the Outback into the Flinders Ranges along the Explorers Way is the most intimate way to immerse yourself in these rugged and remote lands. Keep exploring with our guide to the best experiences and tours in the Flinders Ranges.