From exploring winter wonderlands, to indulging in hearty feasts and spotting giants of the deep, there's so much to do in Adelaide this winter. 
As the weather cools down, Adelaide comes to life with incredible restaurants, bars, cellar doors, festivals and a myriad of activities beckoning winter travelers out to explore. Rug up and keep warm with our guide to the best things to do in Adelaide and South Australia come cool weather.
1. GET CULTURED AT OUR ART GALLERIES AND MUSEUMS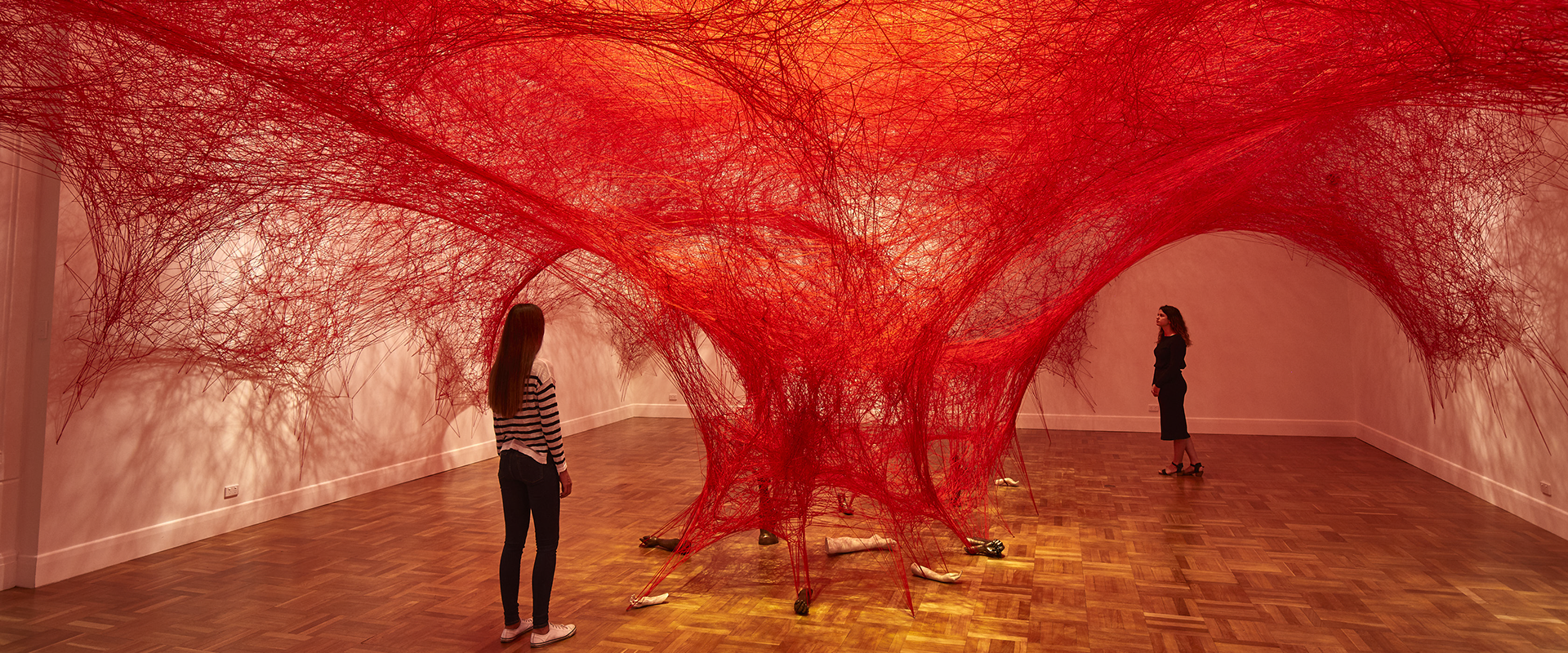 Head indoors and explore Adelaide's cultural boulevard, North Terrace, home to a myriad of unique and impressive galleries and museums. The perfect way to spend a winter's day in the heart of Adelaide, kick off at the Art Gallery of South Australia, housing one of Australia's best art collections and exhibitions. Head next door to the South Australian Museum, renowned for its world-class natural history and cultural collections. If you need a second dose of art, the University of South Australia's Samstag Museum of Art displays works from South Australian artists from the 1970s onwards as well as an impressive collection of Aboriginal bark paintings. Next, head across the road and step into the future at the University of South Australia's MOD, an innovative science and technology museum with quirky, ever changing exhibitions displayed over two floors.
2. EXPLORE ADELAIDE'S BARS AND LANEWAYS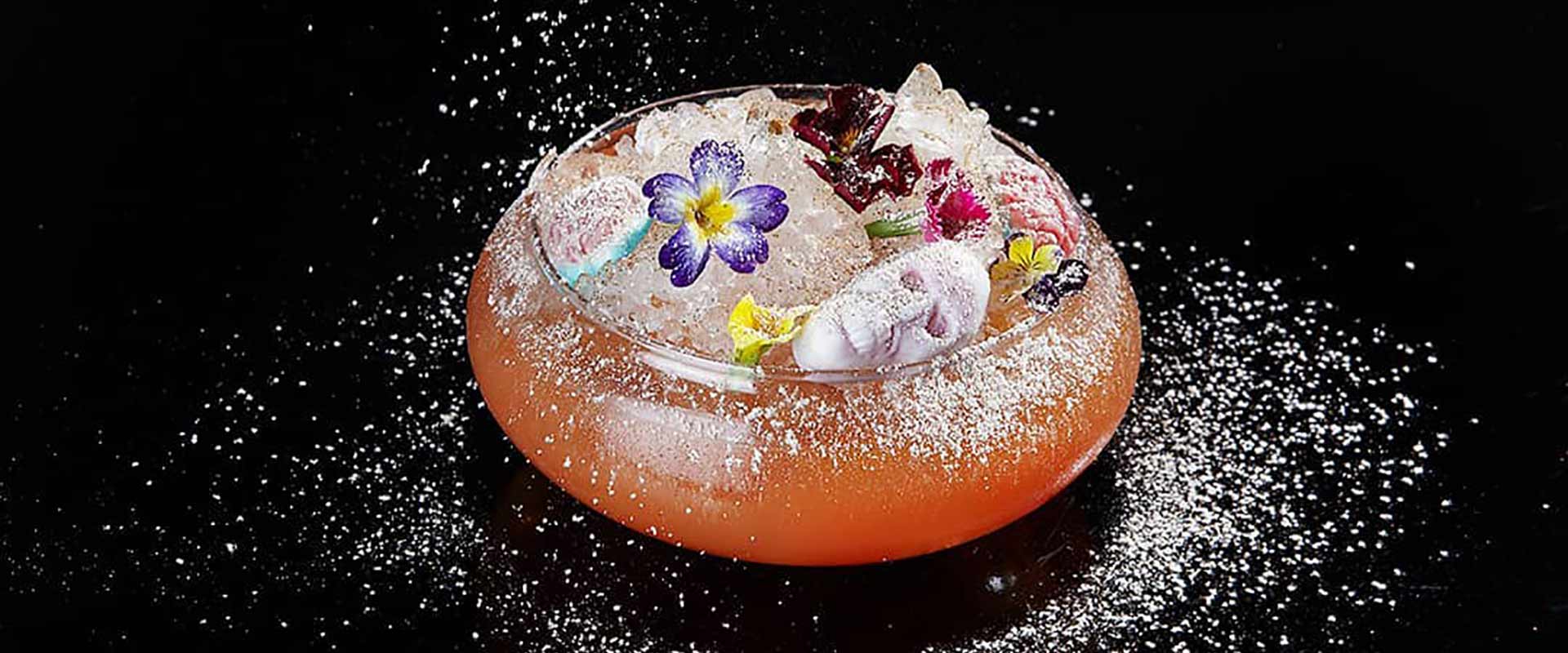 Settle in at some of Adelaide's best bars this winter, a warming red in hand. Warm up with a whisky at the underground Suzie Wong Bar or a magical Harry Potter Moaning Murtle cocktail at The Sorcerer's Bar. Adelaide's bars and laneways are the perfect spot to while away a chilly winter's evening. Grab your coat and brolly and follow us into one of Adelaide's small bars with our guide to the best bars in Adelaide this winter.
3. SNUGGLE UP IN A COSY WINTER HIDEAWAY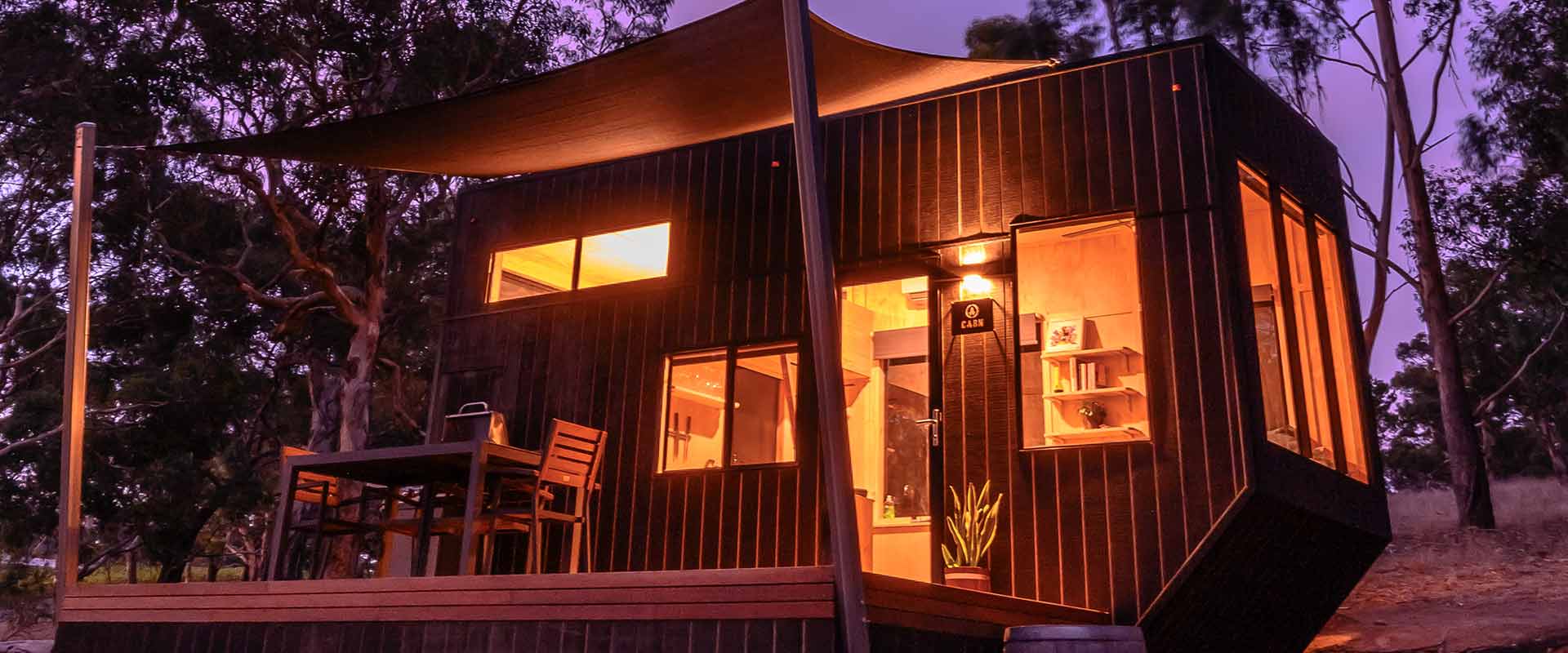 As the temperature drops, South Australia transforms into a winter wonderland with incredible hideaways waiting to be discovered. Just a 45-minute drive from Adelaide, cosy up in the Fleurieu Peninsula this winter at a completely off-grid, eco-friendly tiny house nestled in a quiet corner of Kuitpo. Boasting epic views of the hills and vineyards beyond, CABN Kuitpo is the perfect base to get out of the city for a magical winter escape. After a day sipping your way around the famed McLaren Vale wine region and its many world-class restaurants, retreat to CABN and cuddle up around the outdoor fire with a local McLaren Vale shiraz. Check out our list of cosy winter stays for a winter getaway in South Australia.
4. WALK IN A WINTER WONDERLAND AT MOUNT LOFTY BOTANIC GARDENS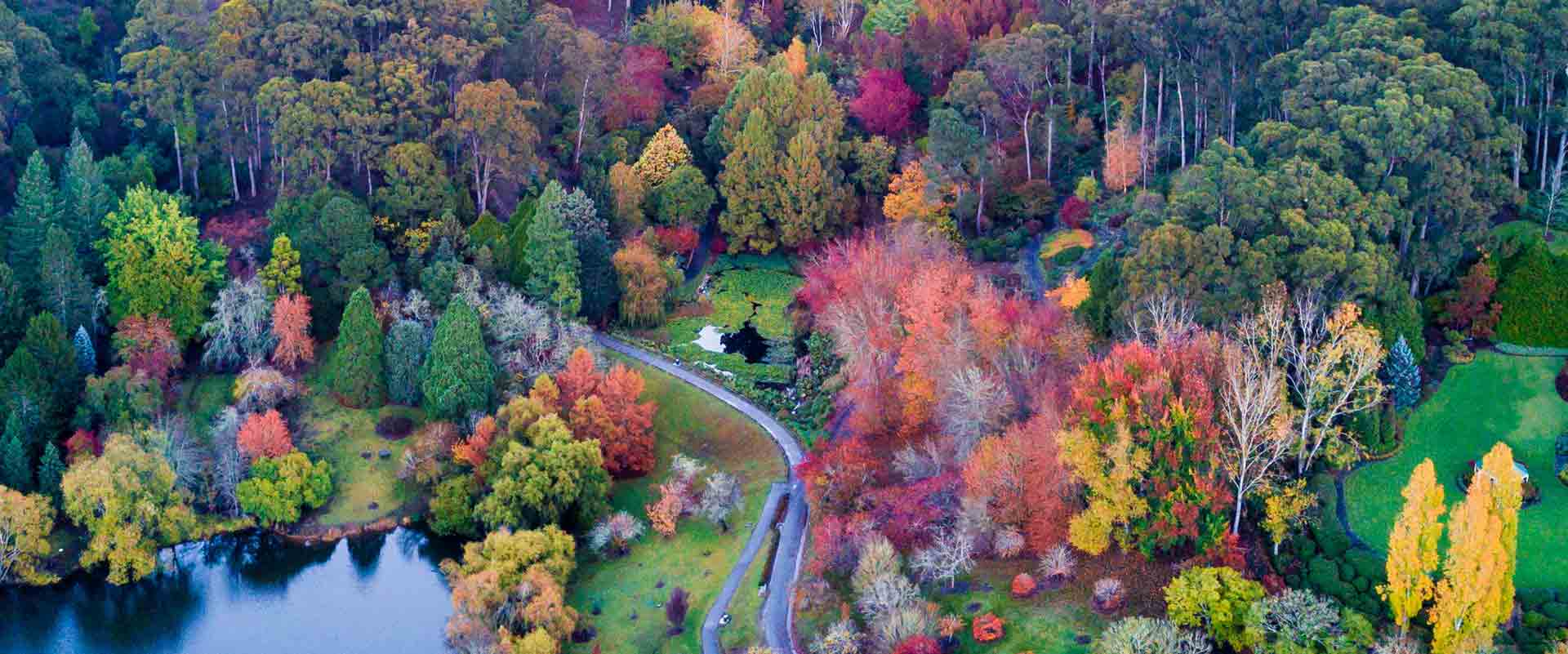 From waterfalls to wildlife, the cooler months are the perfect time to head for the Adelaide Hills and explore Mount Lofty Botanic Garden's 97 hectares of lush, green paradise. With meandering paths through some of South Australia's most beautiful and diverse plant-life, flowing streams and camellias in full bloom, you'll be walking in a winter wonderland bursting with the colours of autumn. Best of all? All of this natural beauty is less than 30-minutes drive from Adelaide and makes for the perfect day trip from the city.
5. INDULGE IN A WINTER FEAST

As winter sets in, so does the urge to cosy up with food, and lots of it. From decadent degustations, to fine-dining with a view, paddock to plate experiences and casual lunch spots curled up by the fire, winter feasts await in Adelaide and beyond. Tucked in one of the prettiest corners of the Adelaide Hills, popular Uraidla haunt Lost In A Forest is a great spot to enjoy the eclectic menu of gourmet, wood-fired pizzas featuring locally sourced and foraged produce and an impressive range of local wines, beers and cocktails. Nestled in a 130-year old church complete with stained-glass windows, rustic woodwork, a gigantic pizza oven, cosy fireplaces and a moody forest backdrop, it's the recipe for a perfect winter's afternoon less than half an hour from Adelaide. Feast your eyes on our comprehensive list of cosy places to eat this winter. 
6.
SOAK IN A TUB WITH A VIEW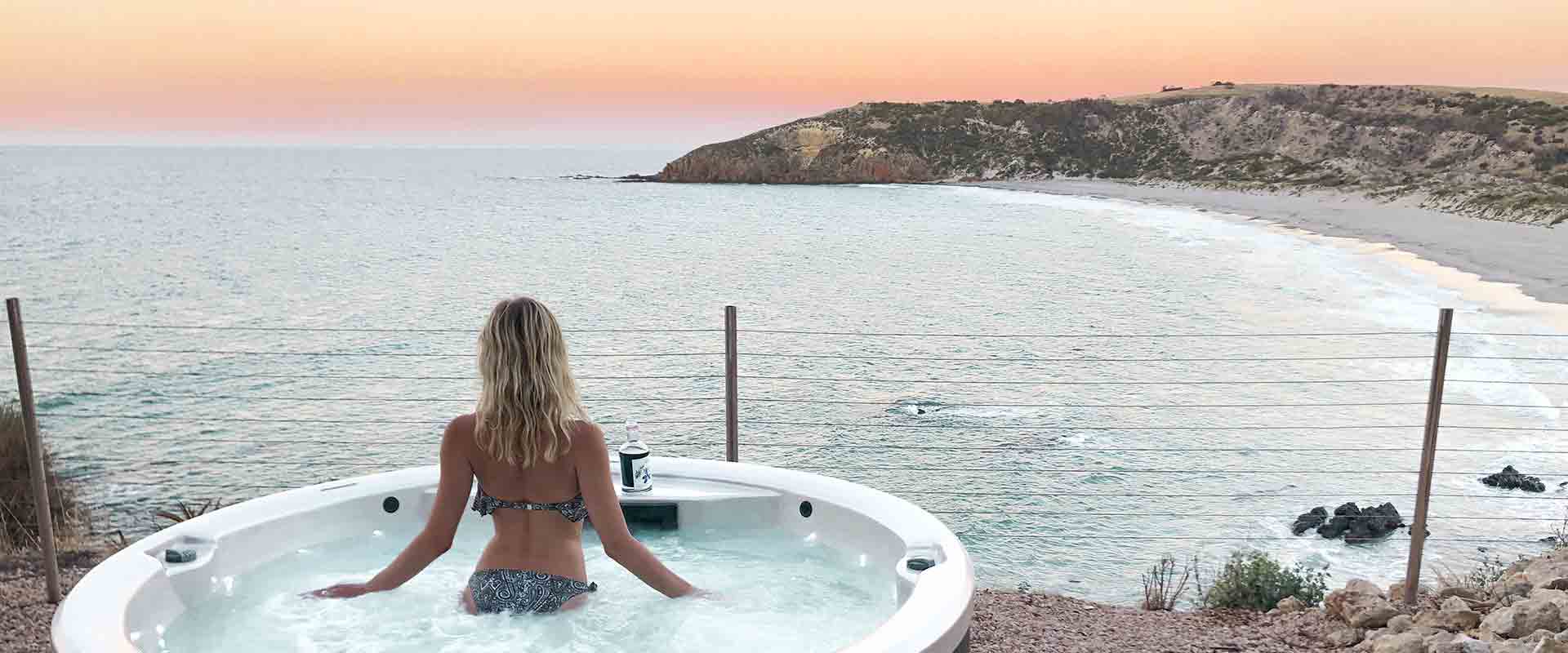 Soak in the views of the Southern Ocean on a blustery winter's day while soaking in a bathtub. This winter in South Australia, take the great outdoors indoors and kick back in a luxurious bathtub overlooking some of the most breathtaking landscapes around South Australia, like Kangaroo Island's Lifetime Private Retreats' Cliff House. Perched on a cliff top, take in sweeping coastal views across Kangaroo Island while you soak in your own private heated spa. Private access to Snellings Beach, a cushioned sunken pit with open fire and tower bedroom are just a few of the other perks of shacking up at Cliff House. Check out our list of the best bathtubs with a view in South Australia to help you escape the winter chill.
7.
DRINK RED WINE BY A ROARING FIRE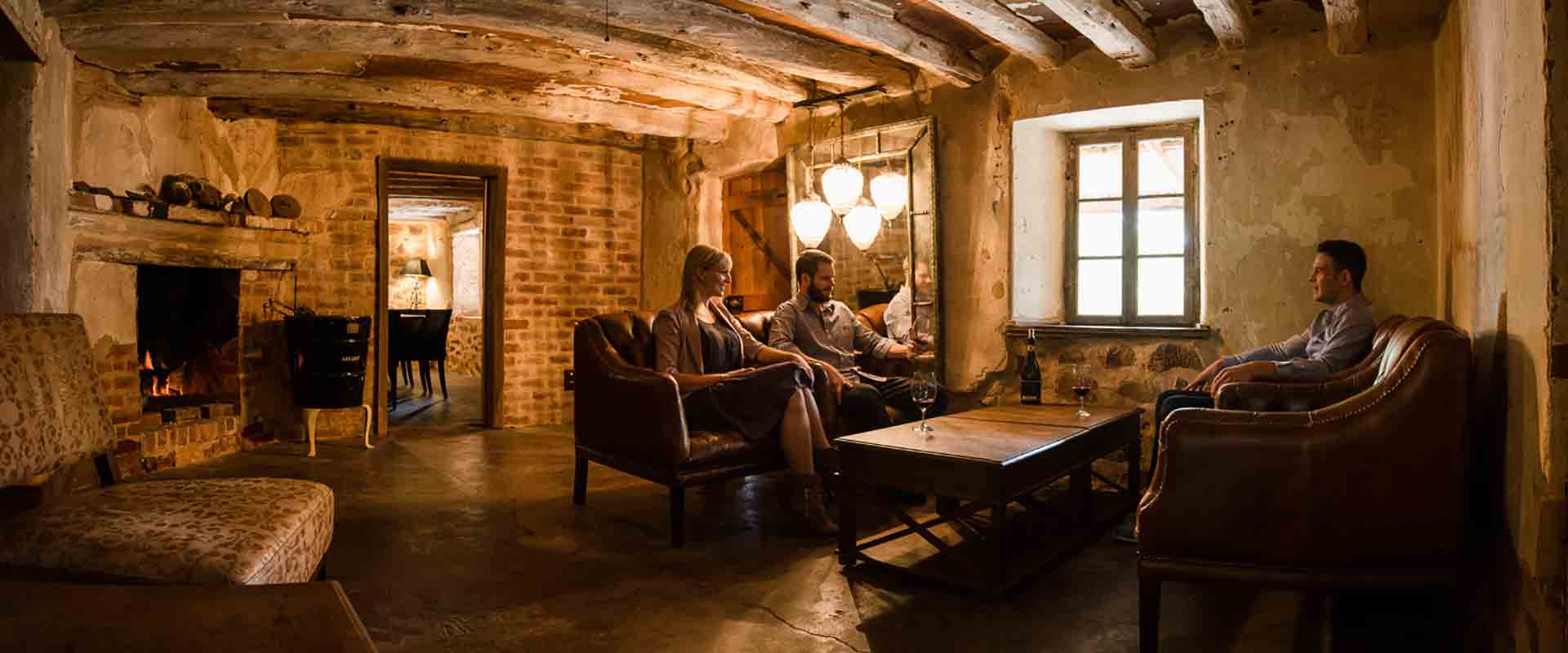 Nestled among the rolling green hills of the Barossa just an hour's drive from Adelaide, Hentley Farm's award-winning cellar door with an open fire place is the perfect place to defrost and unwind this winter with a glass (or two) of seriously good wine. Housed in a cosy 1840s cottage with exposed stone walls and wood beam ceilings, this boutique cellar door in the heart of Seppeltsfield oozes historic charm and warm vibes ready to embrace from the outdoor chill. The award-winning Hentley Farm restaurant is the ultimate destination for an epic winter feast. Indulge in the Discovery Menu, a seven-course immersive degustation experience. Check out our full guide of South Australia's cosiest cellar doors to warm up, which make a great day trip options from Adelaide.
8.
GO GHOST (MUSHROOM) HUNTING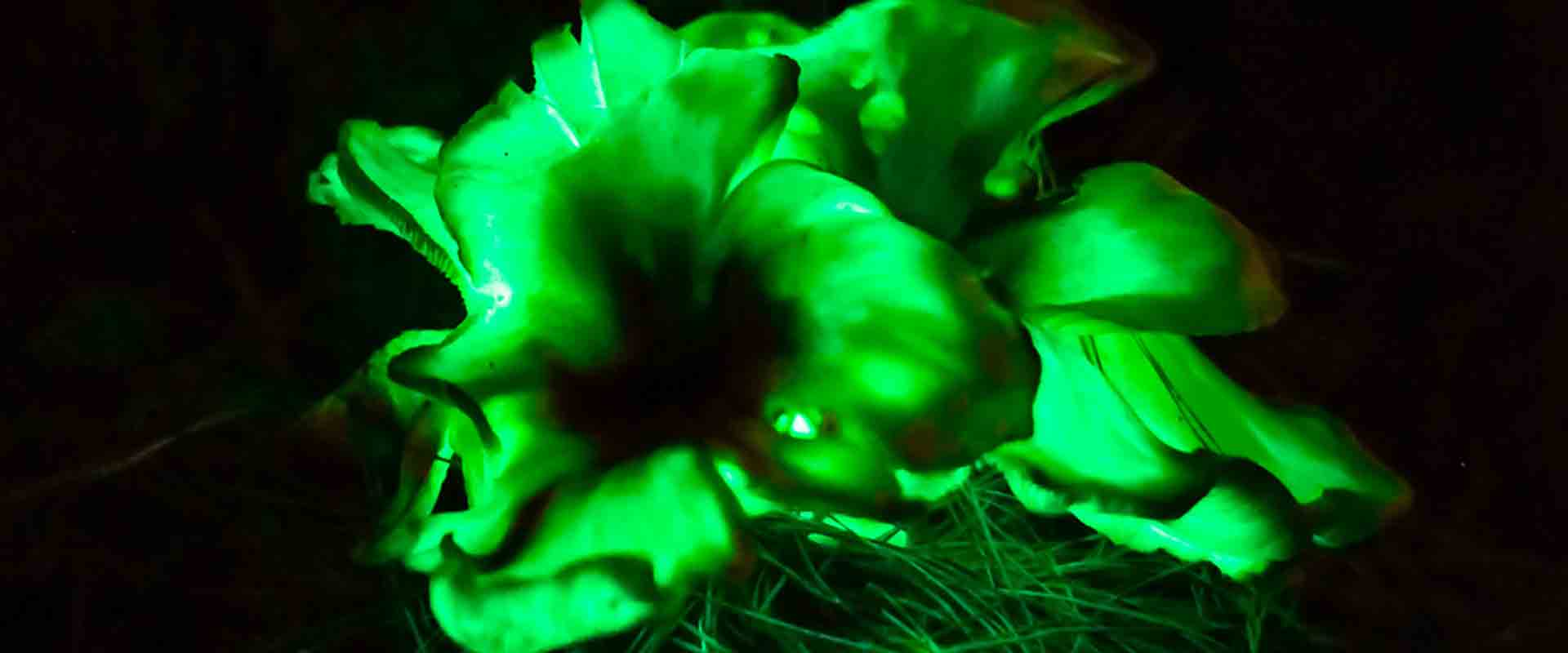 It's the most exclusive lightshow in South Australia and fungi are the headline act. If you're looking for something unique to do in South Australia this winter, rug up, grab your torch and go ghost hunting on the Limestone Coast as the unearthly green glow of Ghost Mushrooms illuminate Glencoe pine forest. A result of a chemical reaction between fungal enzymes and oxygen, Ghost Mushrooms typically emerge after late autumn rains, with the glow in the dark phenomena lasting for just a few magical weeks a year, generally during May and June. For more unique things to do in winter in Adelaide, check out our list of the top once-in-a-lifetime South Australian adventures best experienced on a crisp winter's day.
9.
EXPERIENCE THE BEST WINTER WILDLIFE AND GO WHALE WATCHING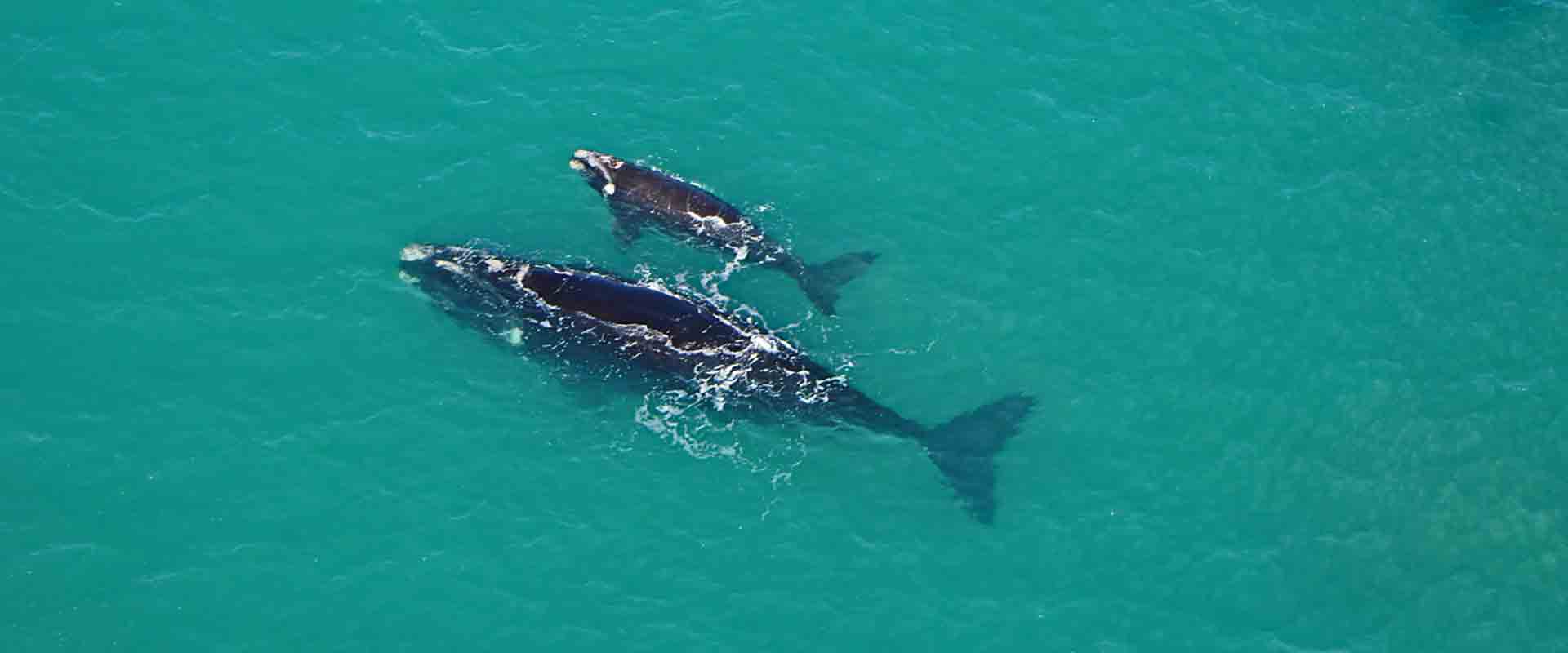 There are some spectacular sights along the South Australian coast, but nothing compares to the annual southern right whale migration. Between June and September, it's prime time for whale watching as the ocean's gentle giants make their way to our shallow waters to birth and rear their young. Whales can be seen along the coastline from Kangaroo Island, in the waters around Head of Bight on the Eyre Peninsula and off the Fleurieu Peninsula around Victor Harbor, just an hour's drive south of Adelaide. With some of the best whale watching spots right here in South Australia, find out where to see them and what whale watching tours will get you up close and personal with our guide to whale watching in South Australia.
10.
FARMERS MARKET TOURS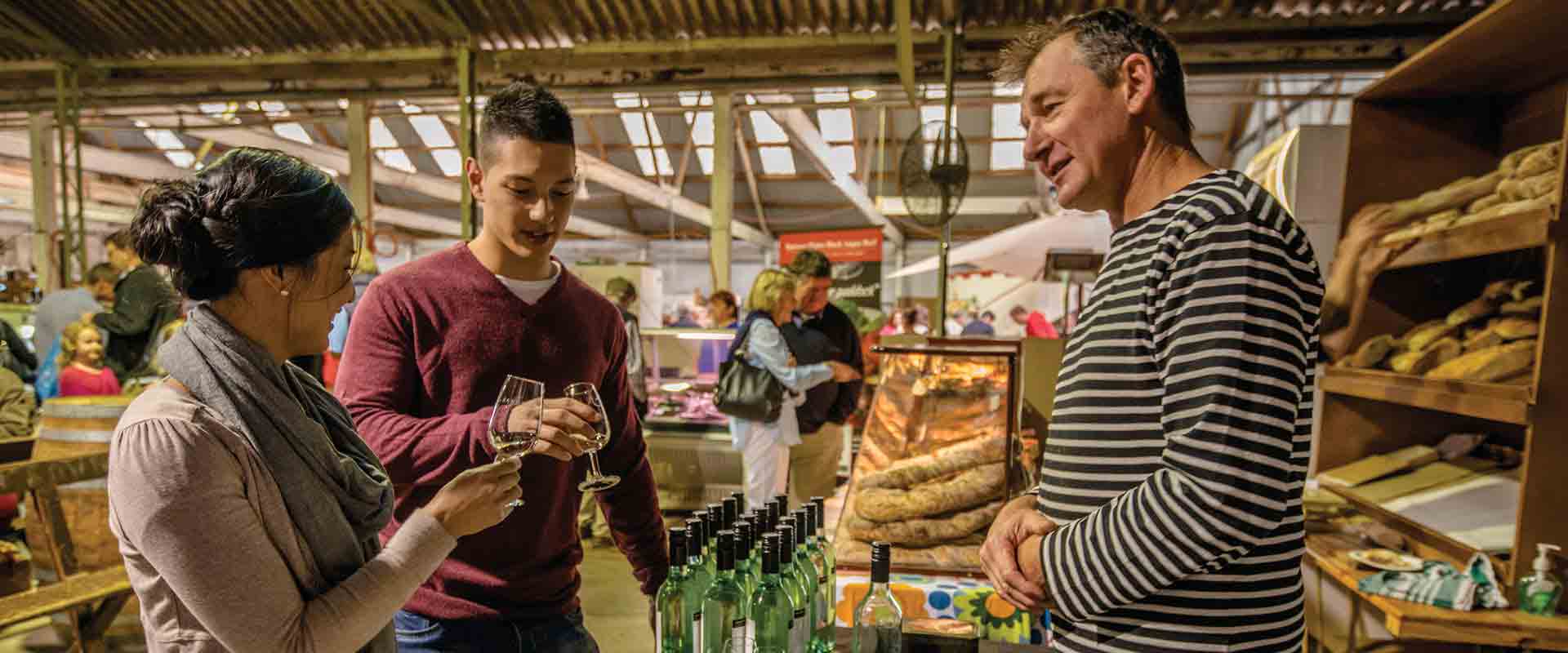 There's no better place to experience the South Australian food culture and gourmet offerings than at the Barossa Farmers Market or Adelaide Central Markets. Armed with a local guide by your side, you'll be fully immersed in the sights, stories and tastes of South Australia's produce. Jump on a Barossa Farmers Market Walking Tour and be introduced to the region's producers behind the food and learn how to create the ultimate picnic. A must for all foodies looking for something to do this winter in Adelaide or in the Barossa - an easy  50 minute day trip from Adelaide.
WINTER WEATHER IN ADELAIDE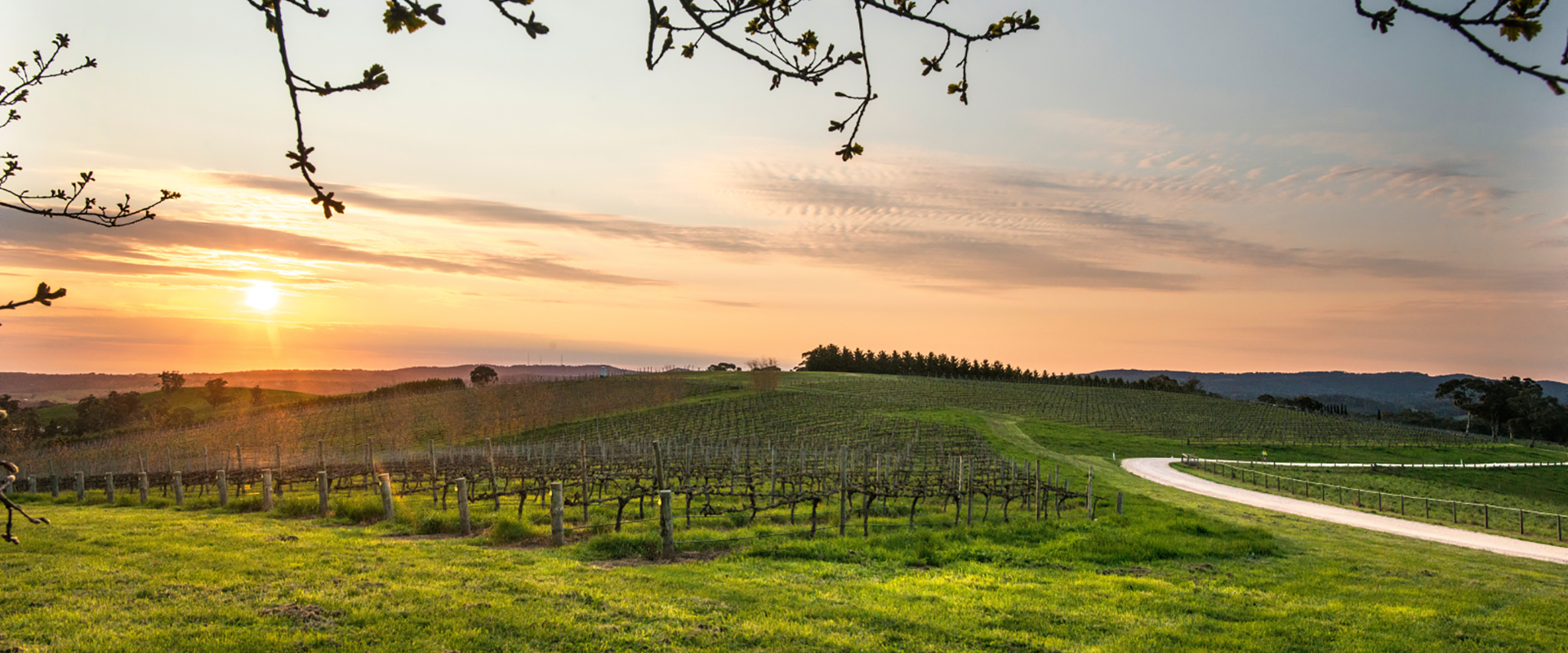 In the cooler months, misty morning fog turns the Adelaide Hills into a winter wonderland, rolling hills turn emerald green from the city to the coast and wildlife abounds on crisp days in the Flinders Ranges. South Australia has a Mediterranean climate and our winters are mild with average temperatures ranging from eight to 15 degrees. Adelaide is the driest of all of Australia's capitals, so chances are you wont have to pull out you brolly too much, although we recommend keeping one handy particularly in the wettest month of June. Winter is also the best time to venture further in South Australia and explore the Flinders Ranges and Outback without the heat of summer.
GET OUT THIS WINTER
Looking for more things to do this winter in Adelaide 2019? The weather might have cooled down, but this winter in Adelaide and South Australia our events calendar is hotter than ever. Check out our guide to the best events in winter in Adelaide.