Nestled among the sprawling green pastures of the Limestone Coast on the fringe of the Coonawarra's famous terra rossa lies Lucindale, the backdrop for Triple J's 2019 One Night Stand. 
Bordered by century old vines, astounding geological wonders and sandy white beaches, the small farming town will transform into a music mecca as the free regional festival takes over town on September 14. With an impressive One Night Stand line-up featuring Triple J favourites Hilltop Hoods, Meg Mac, Ocean Alley and G Flip, pack your dancing shoes for this massive all-ages party.
Explore the Limestone Coast
With so much to see and do on Lucindale's doorstep, turn your One Night Stand into a weekend love affair and road trip through South Australia's Limestone Coast. Discover some of Australia's best wineries, breathtaking beaches and jaw-dropping natural wonders with our guide to six must-visit towns all within an hour and a half's drive of Lucindale. 
Naracoorte (41km from Lucindale)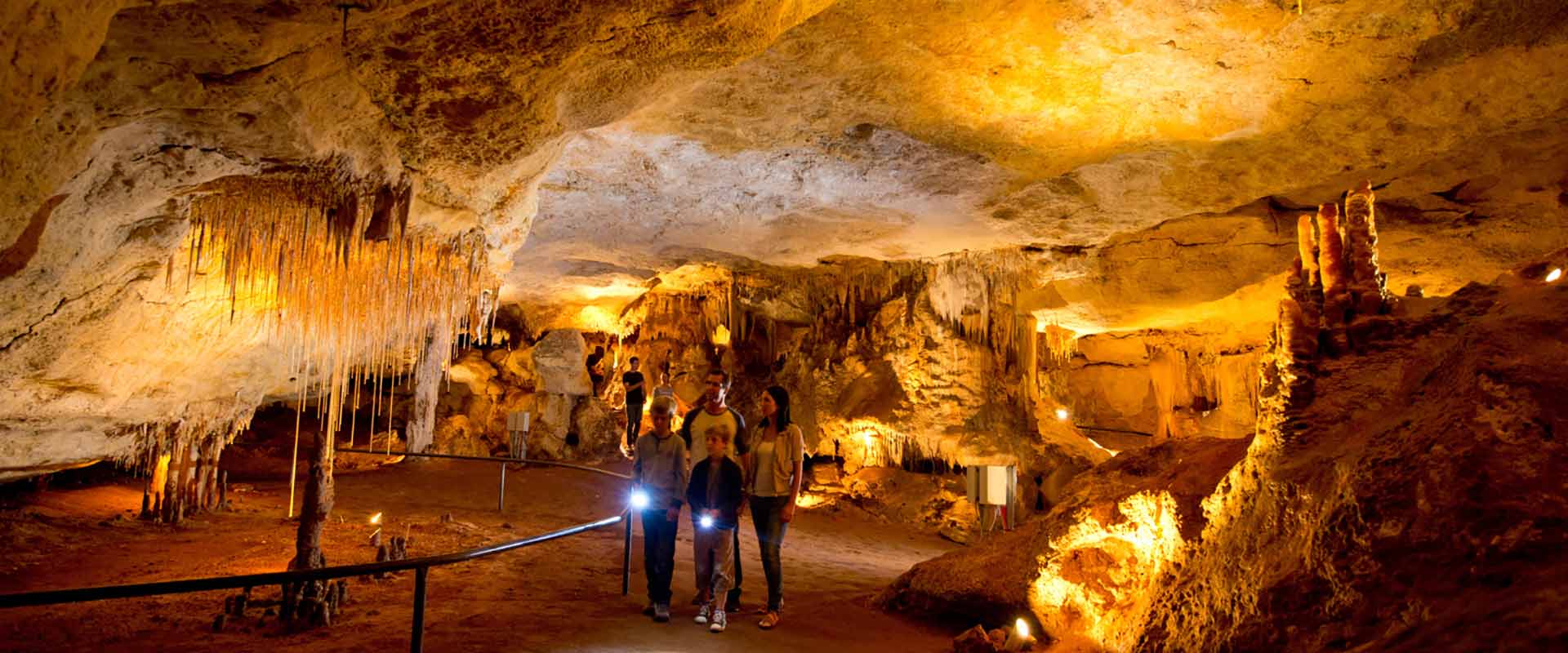 Chuck on your Triple J tunes and drive just minutes to another world of prehistoric giants in Naracoorte. Explore the world heritage-listed Naracoorte Caves and discover skeletons of Australian megafauna dating back 500,000 years. Join a guided tour and feast your eyes on fascinating fossils and limestone formations or crawl and squeeze your way into parts of the Naracoorte Caves only accessible on the adventure caving tour.