If you love craft beer, make a day (or more) of it and quench your thirst with adelaide and South Australia's best microbreweries and craft brewers.
1. PIRATE LIFE, ADELAIDE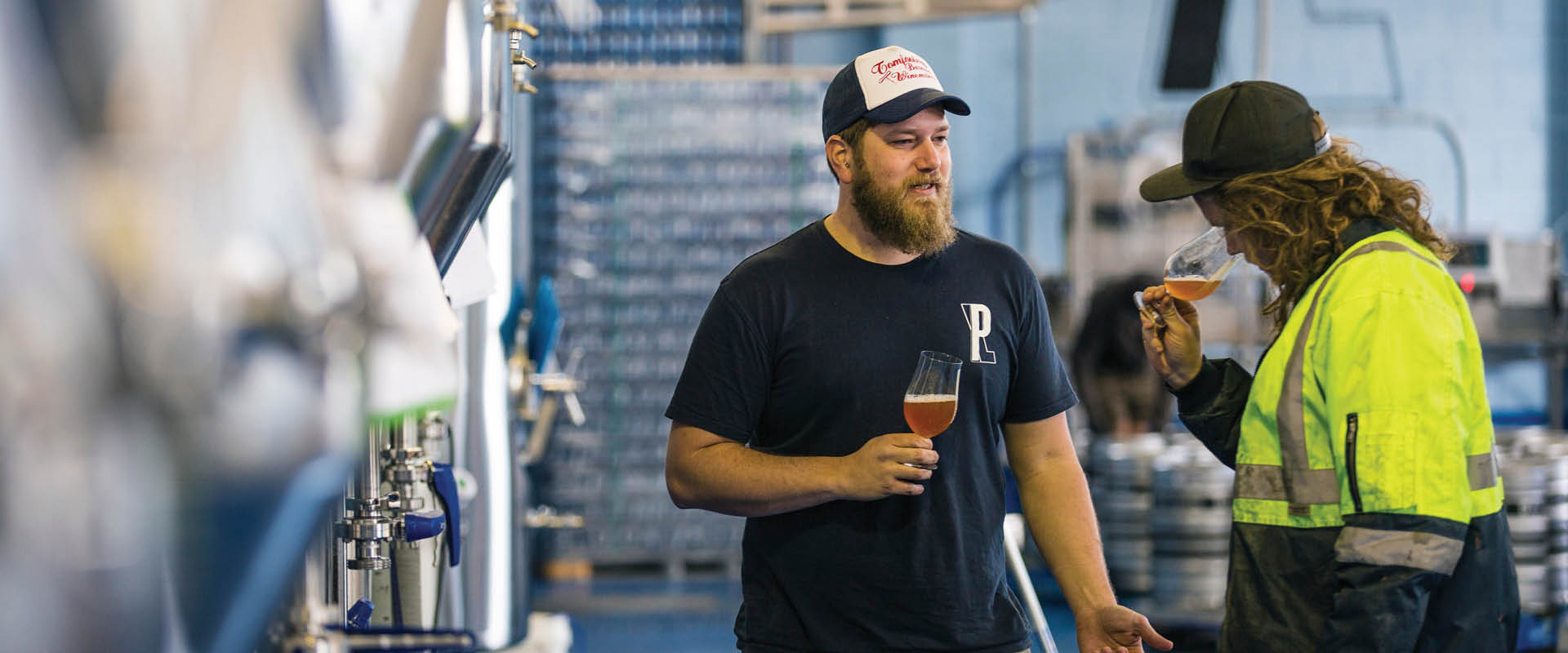 Launched at the very beginning of 2015, Pirate Life is one of the most popular new microbreweries in South Australia. Part of the reason for its success is the decision by its two young founders Jack Cameron and Red Proudfoot chose to sell everything they brew in aluminum cans. "People seem to like holding a can in their hands," says Jack. "Canned craft beer is the fastest growing trend in the United States - we didn't even think about doing it any other way."
The brewery and store is open for tastings of the core range, tinnies to sip on, take away beers, good coffee and brewery tours every day at 2pm.
2. BIG SHED BREWING, ADELAIDE
After work drinks at Big Shed Brewing is now something of an institution among local hopheads. For owners Craig Basford and Jason Harris this is the best part of the week – the chance to share some of their favourite brews and tuck into hearty beer-friendly grub. Housing the company's 10 hectolitre brewing kit, the big shed also contains a tasting bar with six taps.
These guys brew some masterful in-your-face beers including FrankenBROWN, an American Brown Ale and F-Yeah, an American Pale Ale. The boys also pump out one-off creations such as apple and cherry cider and chocolate chili porter. Check out their range of tasting paddles in the leafy surrounds of Red Poles Cafe and Restaurant. 
3. lot 100, mismatch brewing co, adelaide hills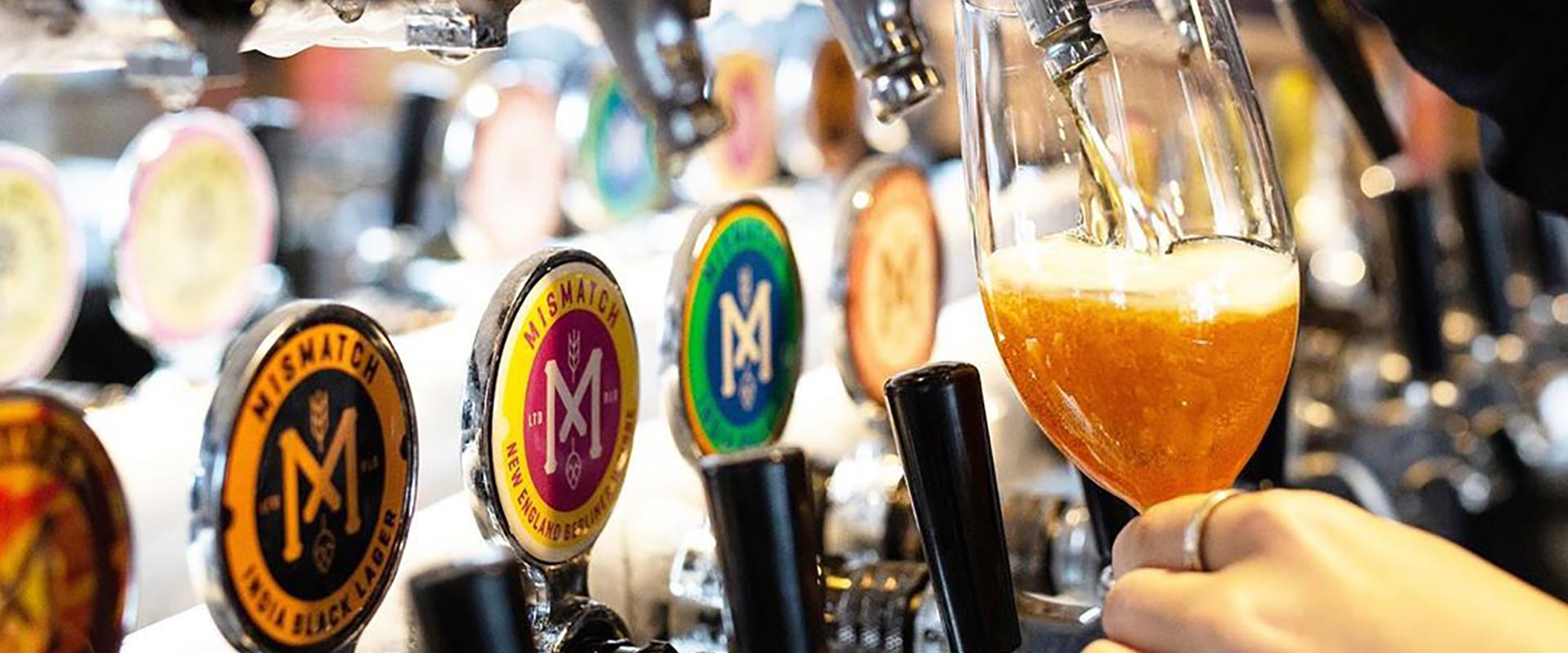 LOT 100, home to Mismatch Brewing Co, is all about sustainability and transparency, and their craft beers are no exception. With their brewery located onsite in the Adelaide Hills, their 84-hectare property has a cellar door and restaurant and run tours through the Mismatch Brewing distillery. Sample their refreshing brews including lager, ale and chocolate stout all using quality natural ingredients. Lot 100 is just a 40-minute drive from Adelaide through the beautiful Adelaide Hills.
4. Prancing Pony brewery, Adelaide Hills
One of the success stories of the local craft brewing scene, Prancing Pony stands out from the crowd by using fire brewing – a technique once popular across Europe. And it's paying dividends already. It's Indian Red Ale was named Supreme Champion Beer at the International Beer Challenge awards in London.
Brewer Frank Samson uses a gas-fired system which he says "sets us apart from everyone else". The brewery also serves hearty country-style meals and runs guided tours most days.
5. SMILING SAMOYED BREWERY, MYPONGA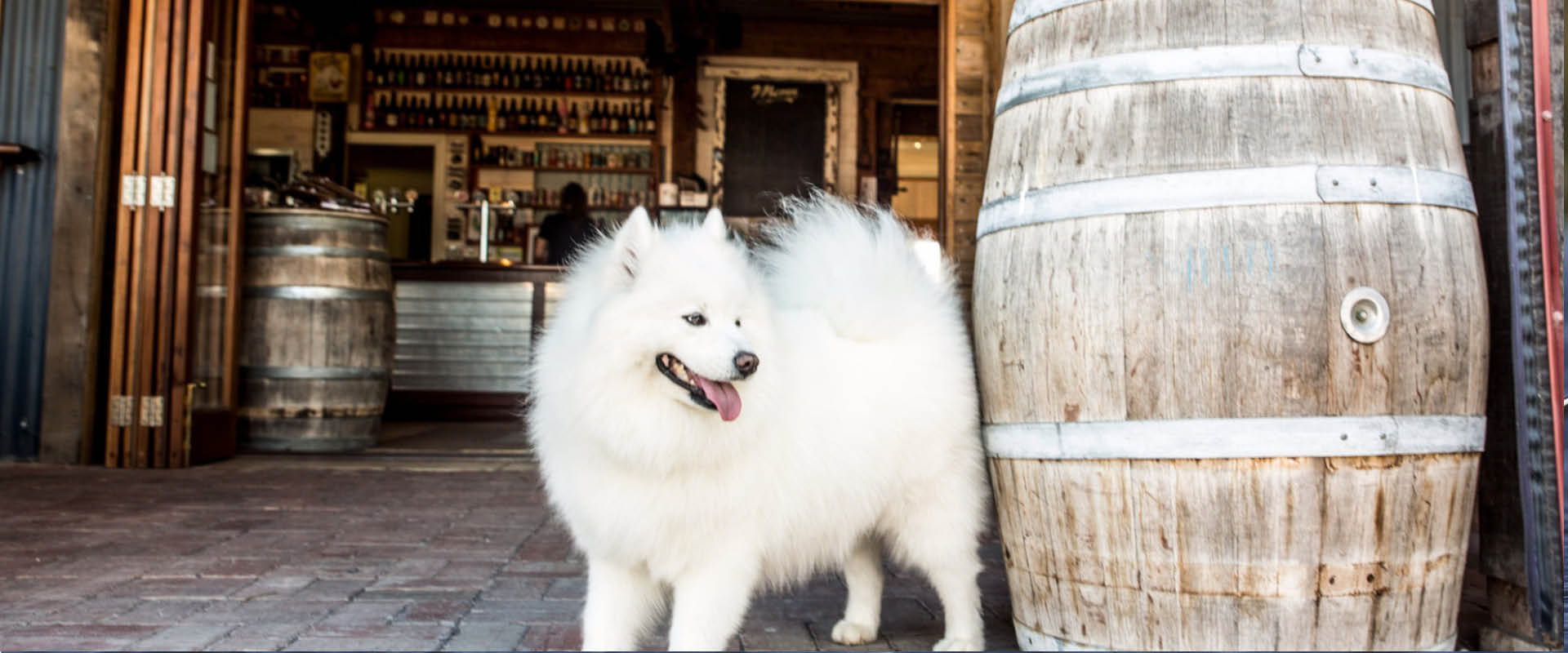 This idiosyncratic Smiling Samoyed Brewery (named after the breed of dog) enjoys a cult following on the Fleurieu Peninsula for its small batch brews and excellent wood fired pizzas. The tasting room is packed with all kinds of memorabilia and farm equipment – even the tasting paddles are served on old LPs.
"We generally brew in a traditional style, but our American Pale Ales and IPAs are more contemporary," says brewery owners Simon Dunstone and Kate. "Then there are the single batch beers, like our chilli beer. We like to keep things interesting." Although Myponga requires a small excursion from McLaren Vale - about 20 minutes drive - but it's worth the effort.
6. sparkke, adelaide
The local heroines of craft beer, female founded and led, Sparkke at the Whitmore, is all about creating quality, award winning 100% natural craft beer while raising awareness around social issues as a progressive social enterprise. Although a nano-brewery situated in the heart of Adelaide, Sparkke releases limited edition specialty kegs bi-monthly.
Sparkke is for anyone wanting a locally crafted beer, to support social change or a place to simple enjoy the rooftop bar views.
7. VALE BREWING, MCLAREN VALE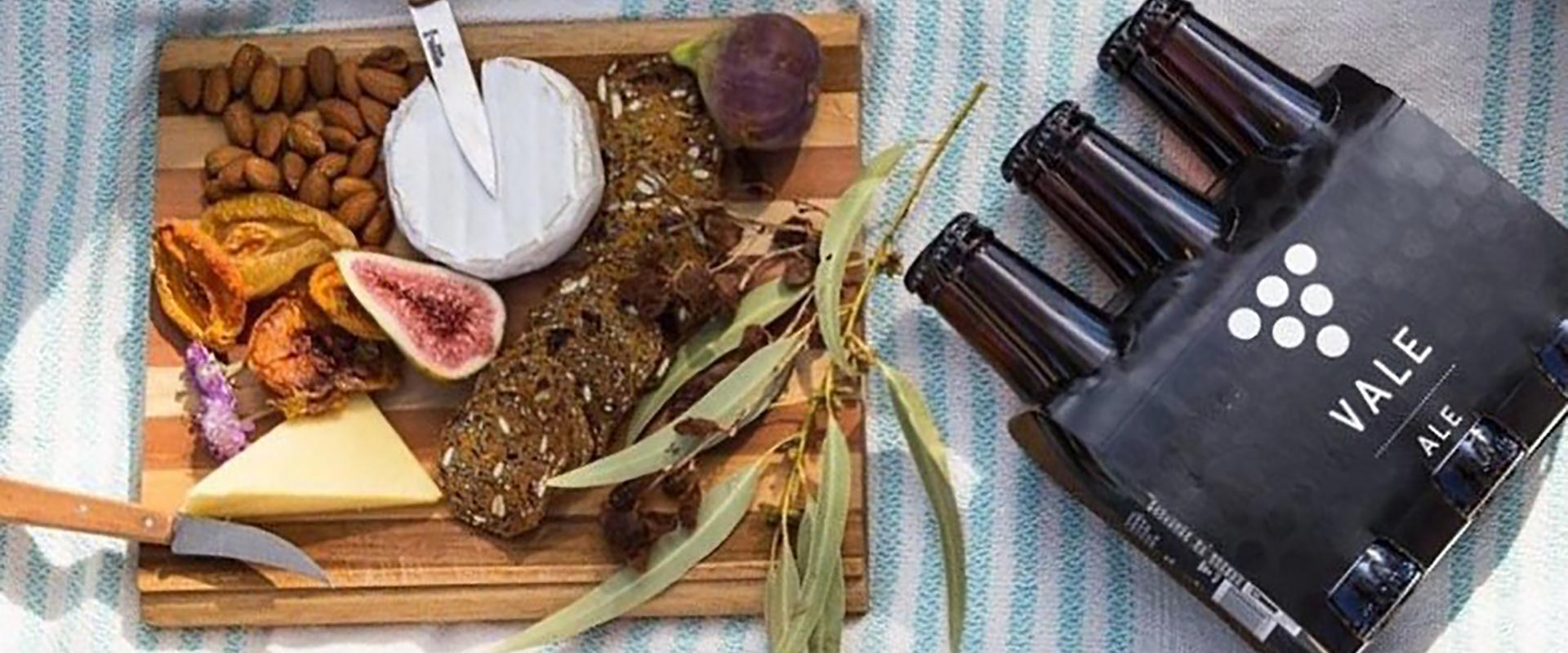 Based in Willunga, Vale Brewing (formerly McLaren Vale Beer Company) is one of South Australia's most successful boutique brewers, with a strong following in the Eastern states.
"We take established styles of beer and put our own twist on them," says Jeff Wright, head brewer. "My ambition is to make beer which is approachable, flavoursome and hopefully you can have a few of." Vale Brewing is also behind the brand Fox Hat Brewing which is dedicated to making "unique and untraditional beers" aimed at the more adventurous beer drinker.  
8. WILKADENE, WOOLSHED BREWERY, RIVERLAND
Located on a picturesque backwater of the Murray River in the Wilkadene Station shearing shed, the Woolshed Brewery is a unique experience accessible by road and river.

A spectacular view, an abundance of history and a friendly, relaxed atmosphere make it the perfect spot to spend an hour or the whole afternoon. Kick back with a River Time Session Pale or something stronger with a Firehouse Coffee Stout, made with Riverland roasted coffee. There's also wine to choose from or a range of Hard Lemonade, Rude Ruby and ciders. 
9. SWELL BREWING CO, MCLAREN VALE
After travelling through the Americas, Swell Brewing Co Founder and Brewer, Dan Wright, was inspired about the craft beer industry and began brewing back home to counter act a world where there is too much average beer. This passion quickly grew into Swell Taphouse and Brewery in McLaren Vale, just a 40-minute drive from Adelaide, also showcasing local produce in their onsite kitchen, vineyard views and brewery dog Mikey Wright.
10. Lobethal Bierhaus, Adelaide Hills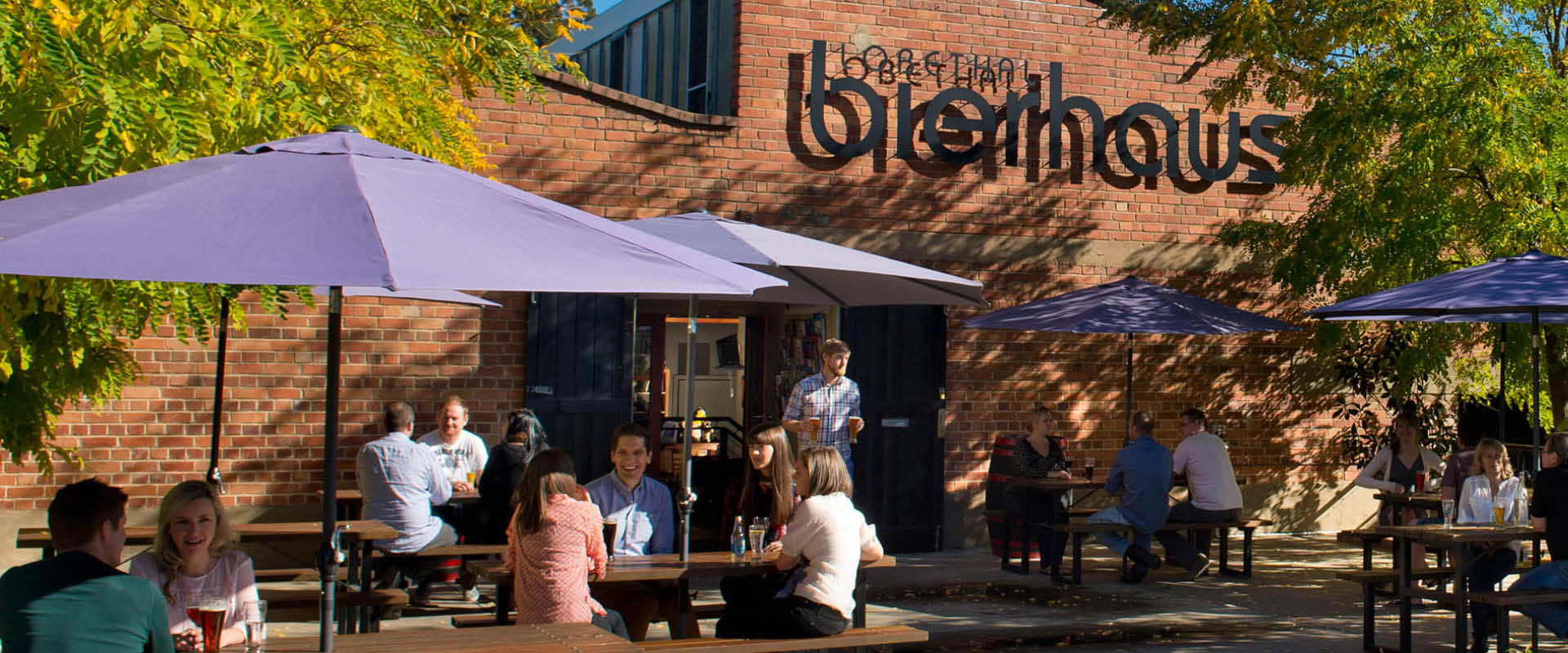 Alistair Turnbull established the brewery in 2007 and today his beers from the Lobethal Bierhaus can be found in many Adelaide pubs. The brewery has eight regular beers on tap, plus seasonal and one-off creations. "My preference is to focus on beer styles I personally like," says Alistair. "While I do love to taste beers that truly test the boundaries for me the best beers are ones you can enjoy by the pint with friends, accompanied with good food and plenty of entertaining banter."
The restaurant is extremely busy on weekends, so arrive early to secure your table. Outside, under the leafy trees, is popular with the regulars.
11. Clare Valley Brewing Company
The rising star of the South Australian craft brewing scene, Clare Valley Brewing is the creation of Craig Harnett and Ben Jeanneret who wanted to make a range of good-tasting beers which reflected the Clare's rich agricultural heritage.
The brewery's idiosyncratic tasting room, Hop & Vine in Auburn, stocks the full Clare Valley Brewing range, plus some interesting limited-release table wines. "Because we're a small brewer we can adapt quickly and come up with new ideas and respond to public demand for something novel," says Phillip Douglas, head brewer. "Our beers are interesting without being whacky."
12. Meechi Brewing Company, Langhorne Creek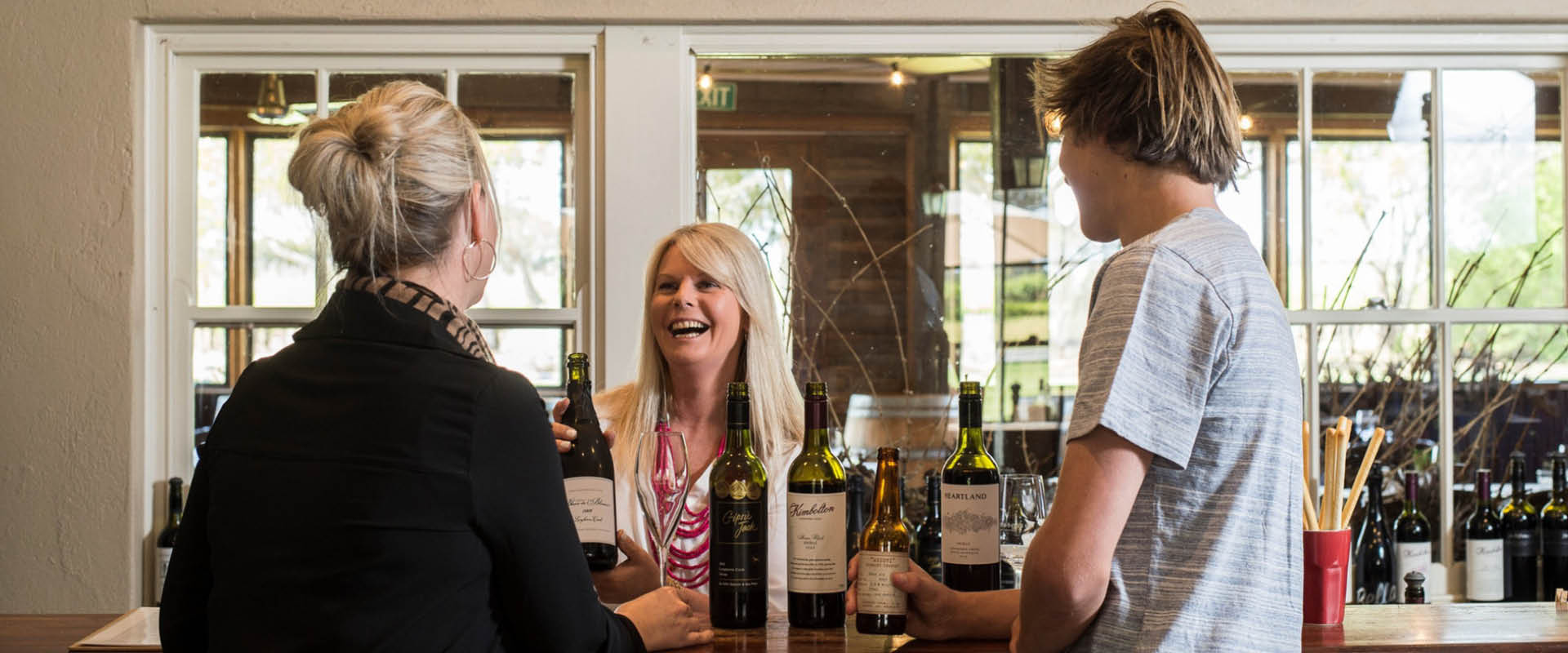 Langhorne Creek is a compact wine region between the Adelaide Hills and McLaren Vale that now boasts its own microbrewery. Meechi Brewing was launched in 2014 by local winemakers Ben Potts and Matt Schmidt – with their wives Lucy and Kate - with just a single produce, a pale ale. Each batch is tiny - just 2000-litres.
"With our pale ale we wanted to create something which was different, full bodied, has heaps of flavour but still very drinkable," said brewer Ben Potts. It's available to taste, alongside some boutique wines, at The Winehouse in the centre of town, which also serves great country fare and hosts live music most weekends.