South Australian skies put on a show with collages of blazing red, yellow and orange. From the Riverland to Kangaroo Island, find our top 8 spots to watch the sun set.
1. Southport Beach, Fleurieu Peninsula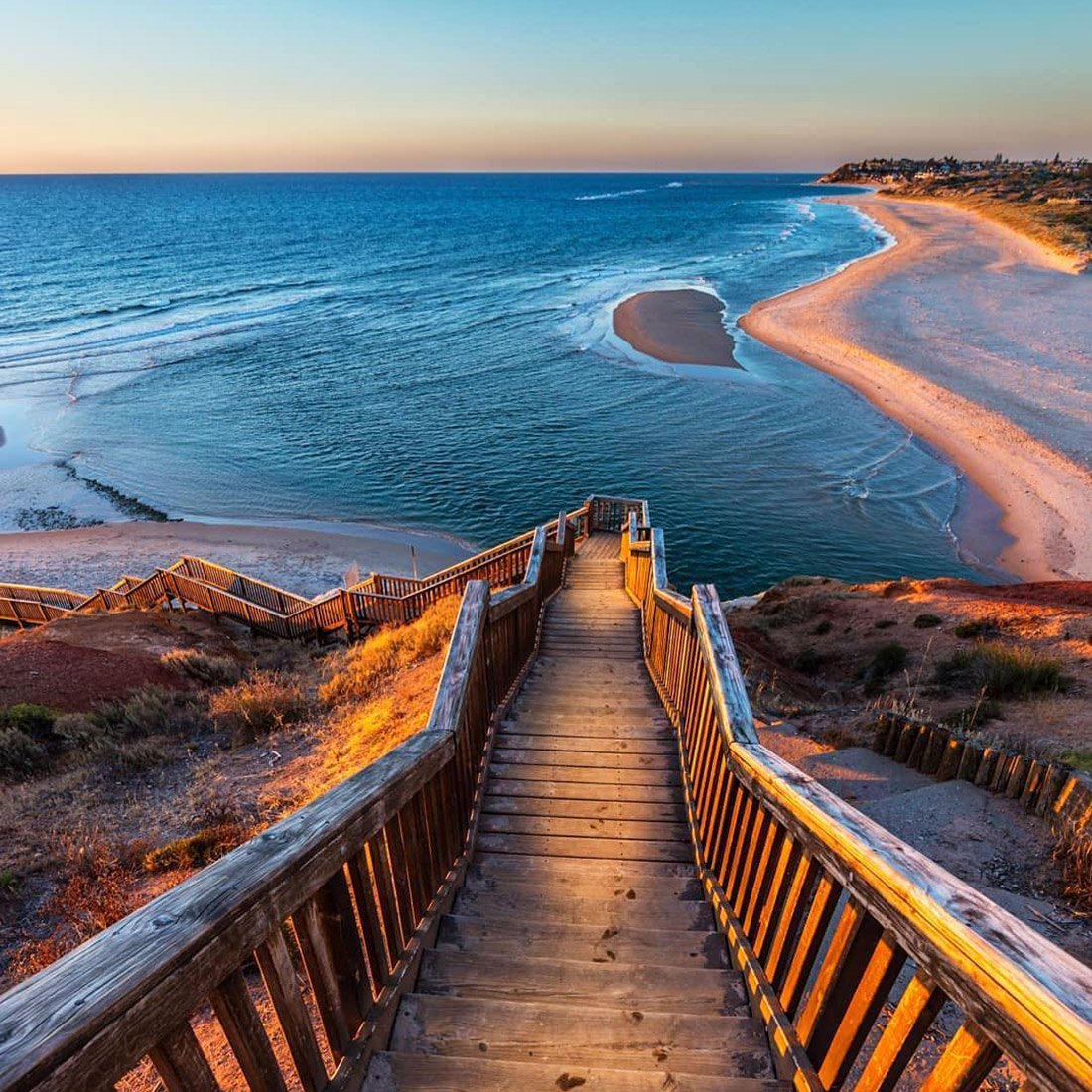 Just 40 minutes' drive away from Adelaide's CBD, Southport Beach is our top South Australian sunset spot. Jump in the car after work, hit the road and in minutes you'll be splayed out on your towel, face-to-face with Mother Nature's technicolour canvas, complimented by crystal-clear swells.
Southport Beach is a 40-minute drive away from Adelaide on the Fleurieu Peninsula.
Pack a picnic or watch from Coast Motel and Apartments.
2. Any Adelaide city beach, Adelaide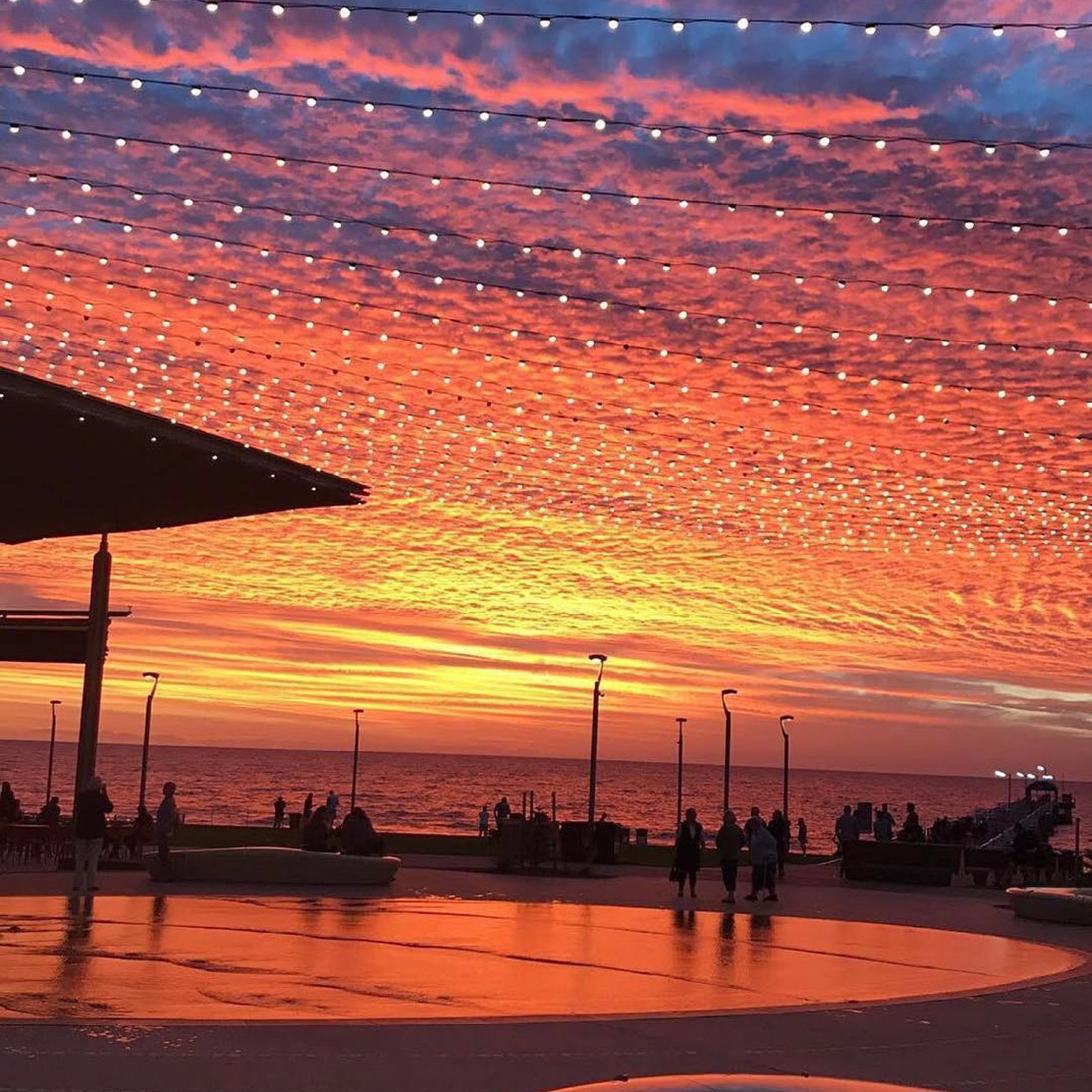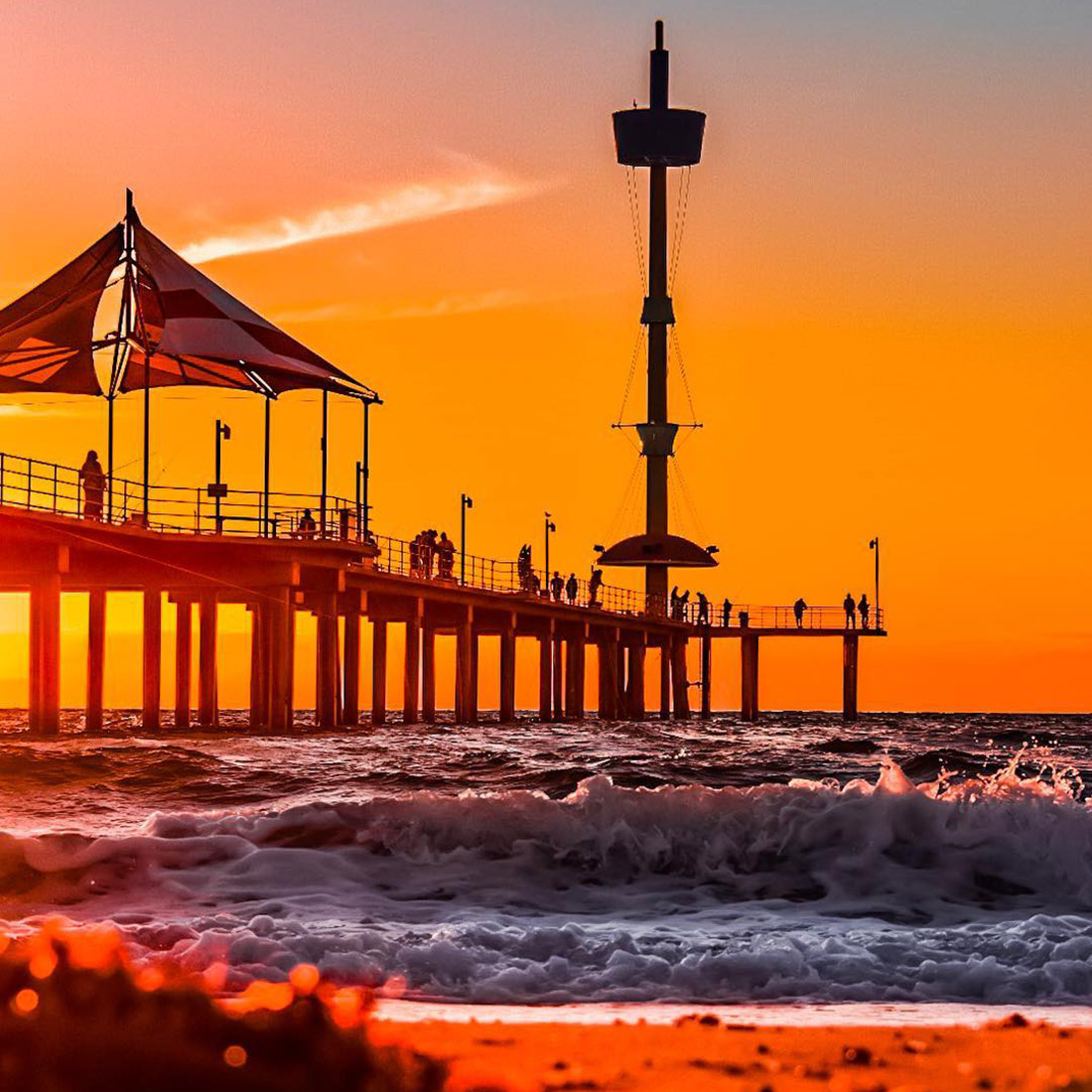 With so many exceptional west-facing beaches so close to the city centre, Adelaide's sand and surf are virtually inescapable. Catch the tram to Glenelg's Moseley Square, visit Brighton Beach for a post-work beach stroll or mosey down to Henley for dinner, drinks and incomparable sunset views. Other city beach hot spots include Semaphore, Port Noarlunga and Grange.
Henley Square is a 20-minute drive away from Adelaide's CBD. Brighton Beach is a 30-minute drive away from Adelaide's CBD.
Watch from the best seat in the house at Melt Henley or SeaSalt. Stay the night at Glenelg's Seawall Apartments or the Stamford Grand.
3. Lake Bonney, Barmera, Riverland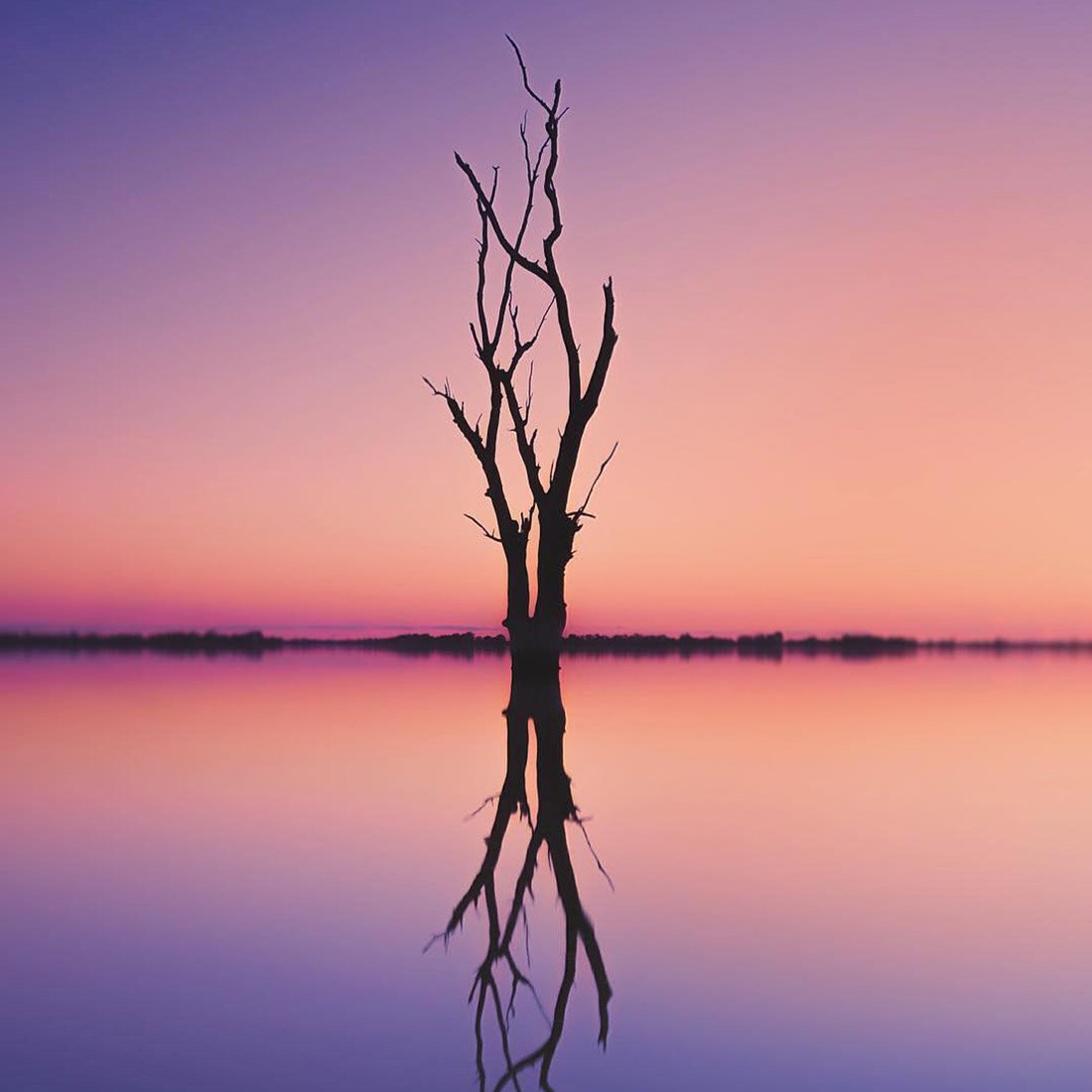 The tortured trees of Lake Bonney have been photographer favourites for decades with evening skies acting as the perfect backdrop. In summer months, Barmera is a magnet for swimmers, water skiers and boaters. In fact, you'll be hard-pressed to find a more picturesque spot to enjoy a local 23rd Street gin and watch the sun disappear from the comfort of your camper van or tent.
Lake Bonney is a 2 hour and 30-minute drive away from Adelaide in the Riverland.
Watch-on in luxury from The Frames or from atop a houseboat on the Murray River.
4. The Breakaways, Outback South Australia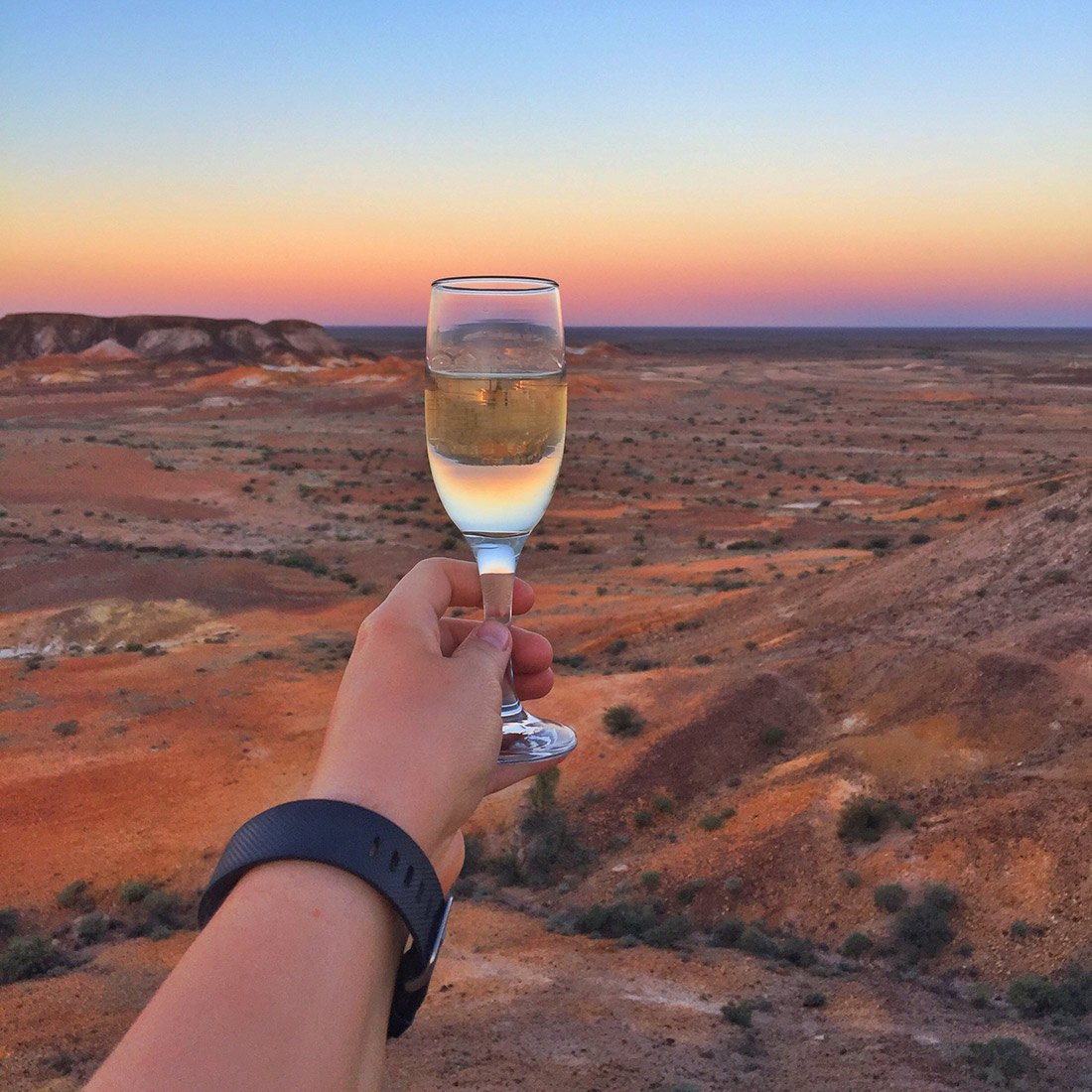 Emerging out of ancient earth, The Breakaways are a fascinating outcrop of deep orange sun-baked mountains near the Outback opal mining town of Coober Pedy. The Breakaways were once covered by an inland sea and are now home to an array of native fauna and flora. This remarkable view can be found approximately 33 kilometres north of Coober Pedy. Soak it up with a glass of bubbly at sunset.
The Breakaways are 20 minute drive away from Coober Pedy.
See The Breakaways with Sacred Earth Safaris or Desert Cave Tours.
5. Menglers Hill, Barossa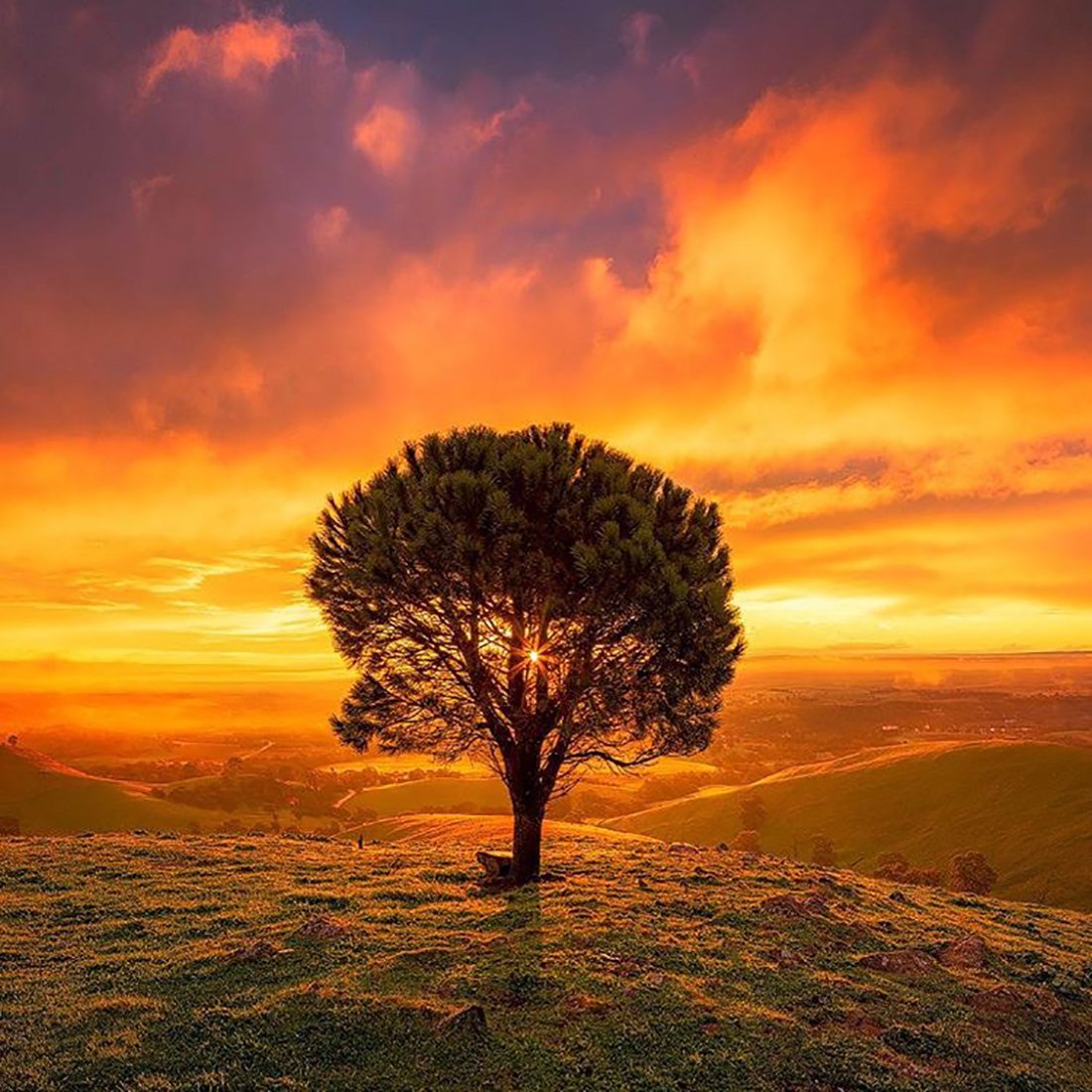 Pair red wine with red skies at Mengler Hill in the Barossa wine region. The Barossa is known as South Australia's food and wine capital; wander into cellar doors overflowing with history, tasting some of the most awarded wines in the world and digging into sumptuous local produce. Grab a glass, take a seat and watch the sun set over iconic Barossa vines.
The Barossa is a 1 hour drive away from Adelaide.
Watch from the deck at Artisans of Barossa or from the infinity pool at The Louise.
6. Rawnsley Park Station, Flinders Ranges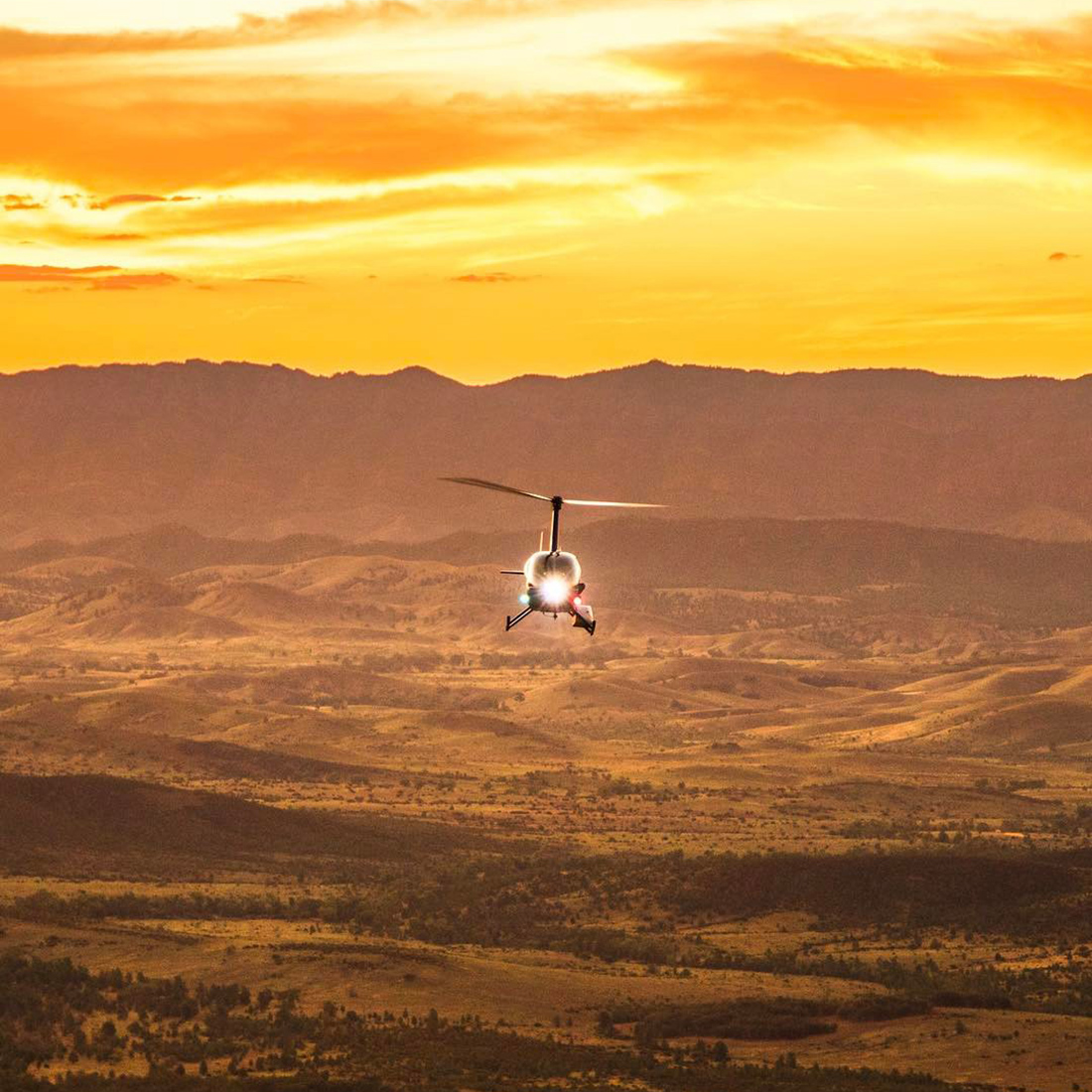 Driving through the Flinders Ranges is the about the closest any human can come to navigating the face of Mars. Deep red ravines, towering cliffs and seemingly-endless roads stretch across kilometres of ancient earth. Catch the sun setting from the spectacular Rawnsley Park hilltop summit, watching the Chace Range bathe in deep reds, oranges and yellows.
Rawnsley Park Station is 30-minute drive away from Hawker in the Flinders Ranges.
See the sun set with Rawnsley Park Station Discovery Tours.
7. Flinders Chase National Park, Kangaroo Isaland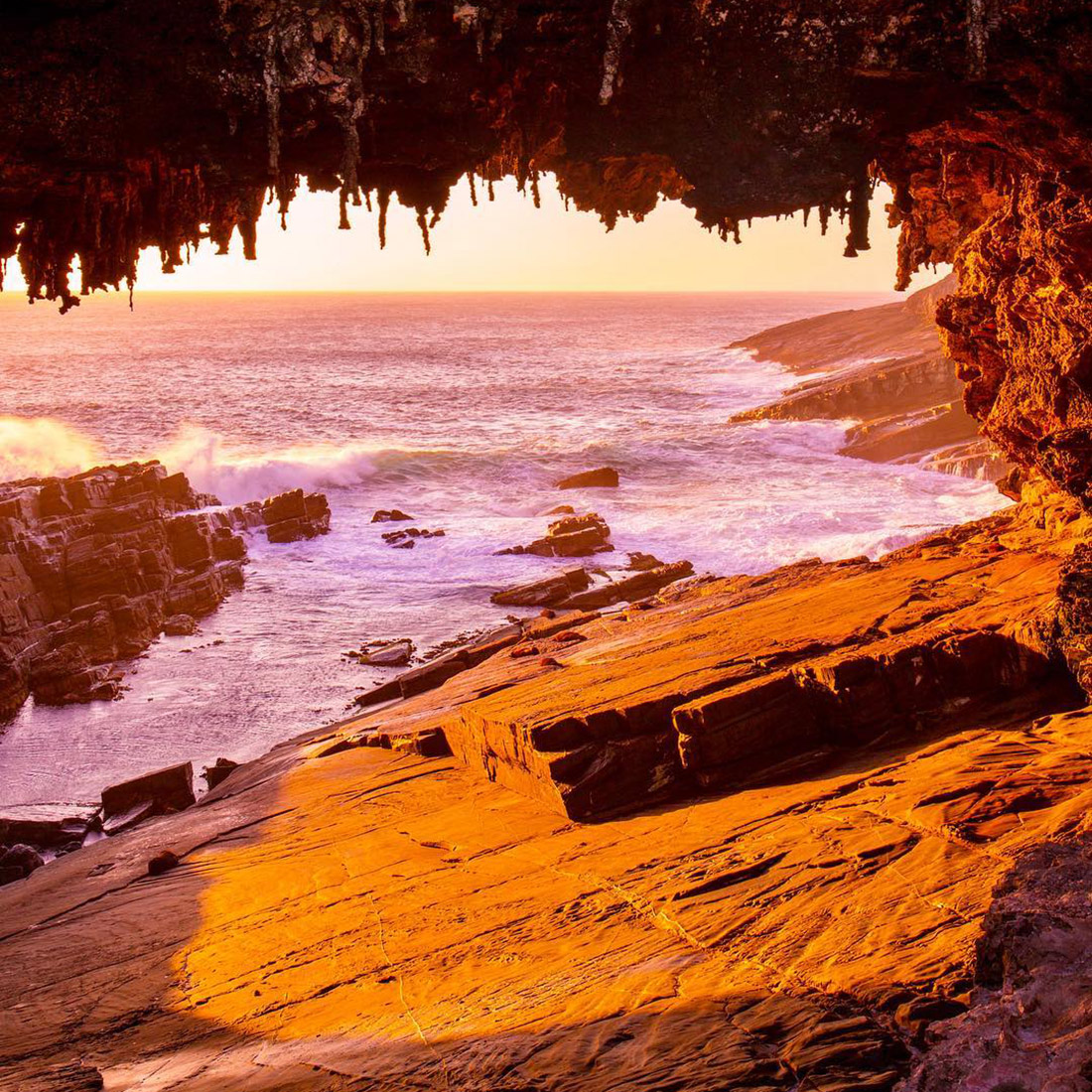 Kangaroo Island's Flinders Chase National Park is one of South Australia's most naturally beautiful destinations. With jaw-dropping coastal scenery and iconic wildlife at every turn, it's at the top of most tourists' South Australian bucket lists. Watch the sun disappear beneath Admirals Arch: a giant natural cathedral, dripping with fossilised tree roots or take a seat at Remarkable Rocks: a cluster of gigantic granite boulders overlooking savage cliffs and deep-blue swells.
Flinders Chase National Park is a 1 hour and 30-minute drive away from Penneshaw on Kangaroo Island.
Watch on tour with Exceptional Kangaroo Island, Kangaroo Island Odysseys or Kangaroo Island Wilderness Tours.
8. Mount Osmond, Adelaide Hills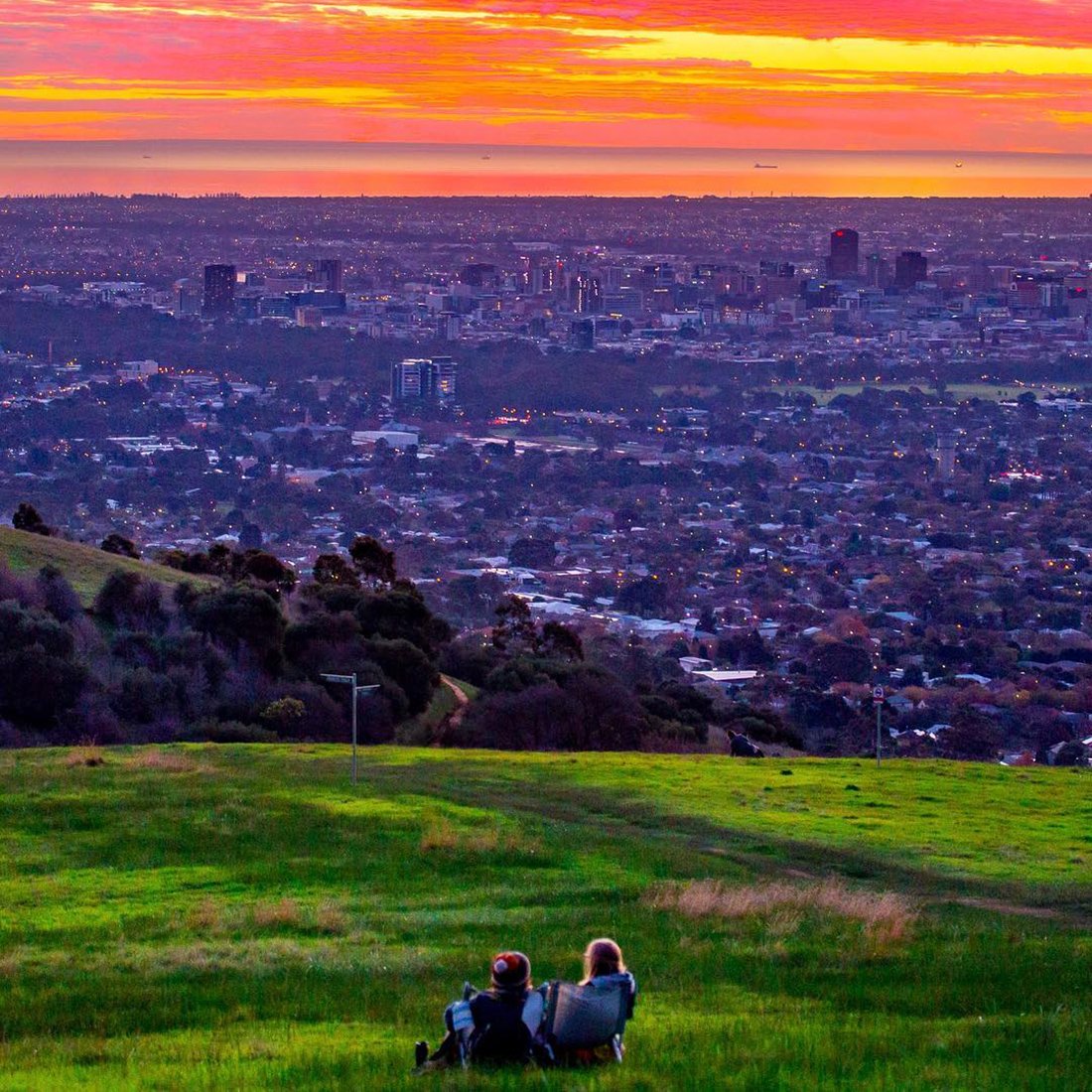 There are few better places to settle-in for sunset than the Adelaide Hills' Mount Osmond. Cart your deck chairs, thermos and picnic blanket out onto these lush green hills and watch the curtain drop. Treat your eyes to the very-best views of Adelaide, just a short drive away from the CBD, and close to world-famous wineries, restaurants and wildlife parks.
Mount Osmond is a 17-minute drive away from Adelaide in the Adelaide Hills.
Self-drive, unpack and watch from your picnic rug.
See more on a South Australian road trip
One of the best ways to see South Australia and its incredible sunsets is through self-discovery on a road trip. From the Southern Ocean Drive's impeccable ocean views to the Epicurean Way's culinary delights; hit the road and find your very-own South Australian sunset spot.