From swimming with Australian sea lions to cuddling koalas, here's our guide to South Australia's best wildlife experiences
Swim with sea lions, sharks and dolphins, splash with tuna, watch whales or cuddle koalas and kangaroos – as Lonely Planet can attest, our State is one of the best places in the world to get up-close to iconic Australian wildlife!
1. Go whale watching

Few sights are as awe-inspiring as the migration of the southern right whale. Make your way to the Head of Bight on the Eyre Peninsula, or closer to Adelaide at Victor Harbor on the Fleurieu Peninsula and bring your binoculars. In late May and early June, southern right whales begin to arrive from Antarctica. Watch as these impossibly powerful giants effortlessly carve their way through frothy swells.
2. Swim with sea lions, sharks, cuttlefish and dolphins

Come face-to-face with South Australia's amazing aquatic wildlife on the Eyre Peninsula. Cage dive with great white sharks, swim with tuna and cuttlefish, splash with dolphins and swim with sea lions. Make sure you always keep your eyes open when snorkelling around the Fleurieu Peninsula or Yorke Peninsula to spot the iconic and unique Leafy Sea Dragon. All the more reason South Australia's waters are the perfect place to take an ocean dip with our flippered friends.
3. Cuddle koalas and see kangaroos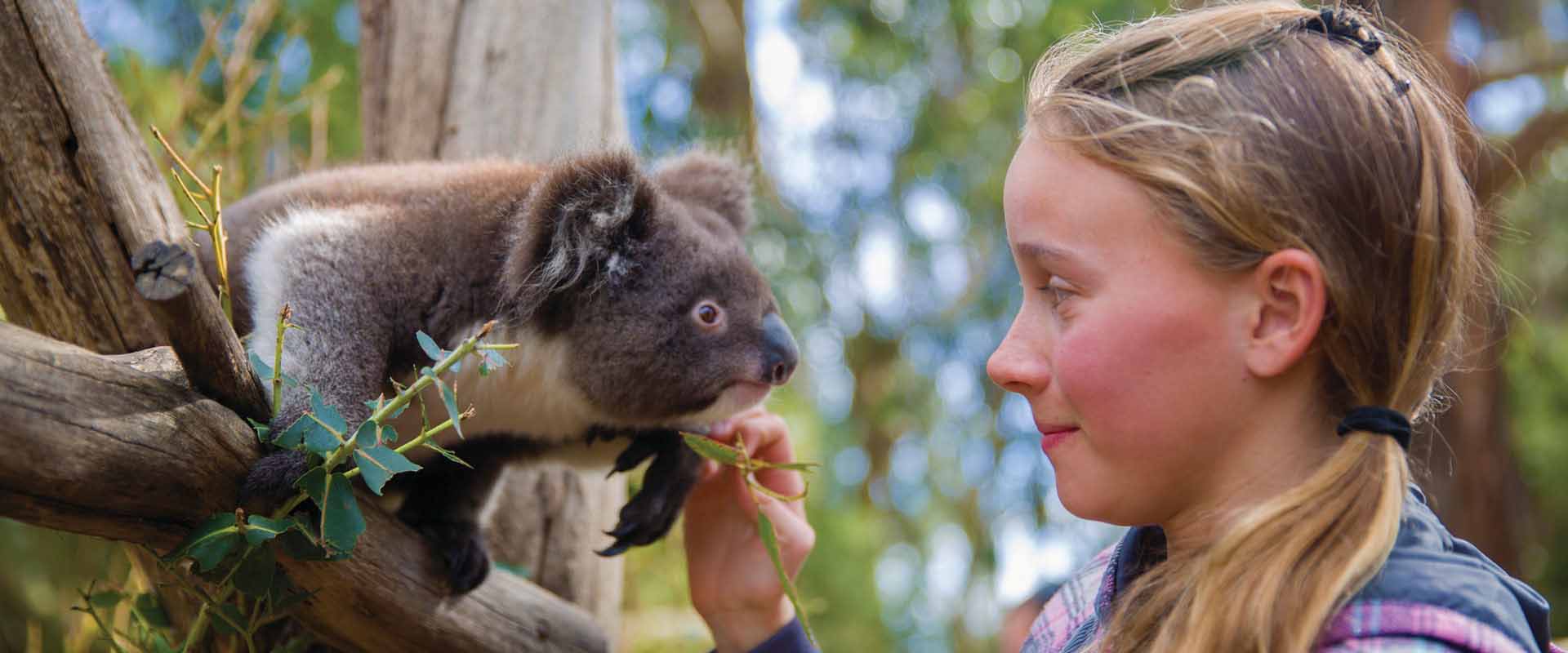 Ever wished you could see Australia's cute, cuddly, and not so cuddly animals in one convenient location? Discover must-see native species at Cleland Wildlife Park in the Adelaide Hills and Mikkira Station in Port Lincoln. At Cleland you can see over 130 species with no boundaries! Get up-close to kangaroos, koalas and reptiles less than an hour's drive away from Adelaide.
4. Explore zoos and wildlife parks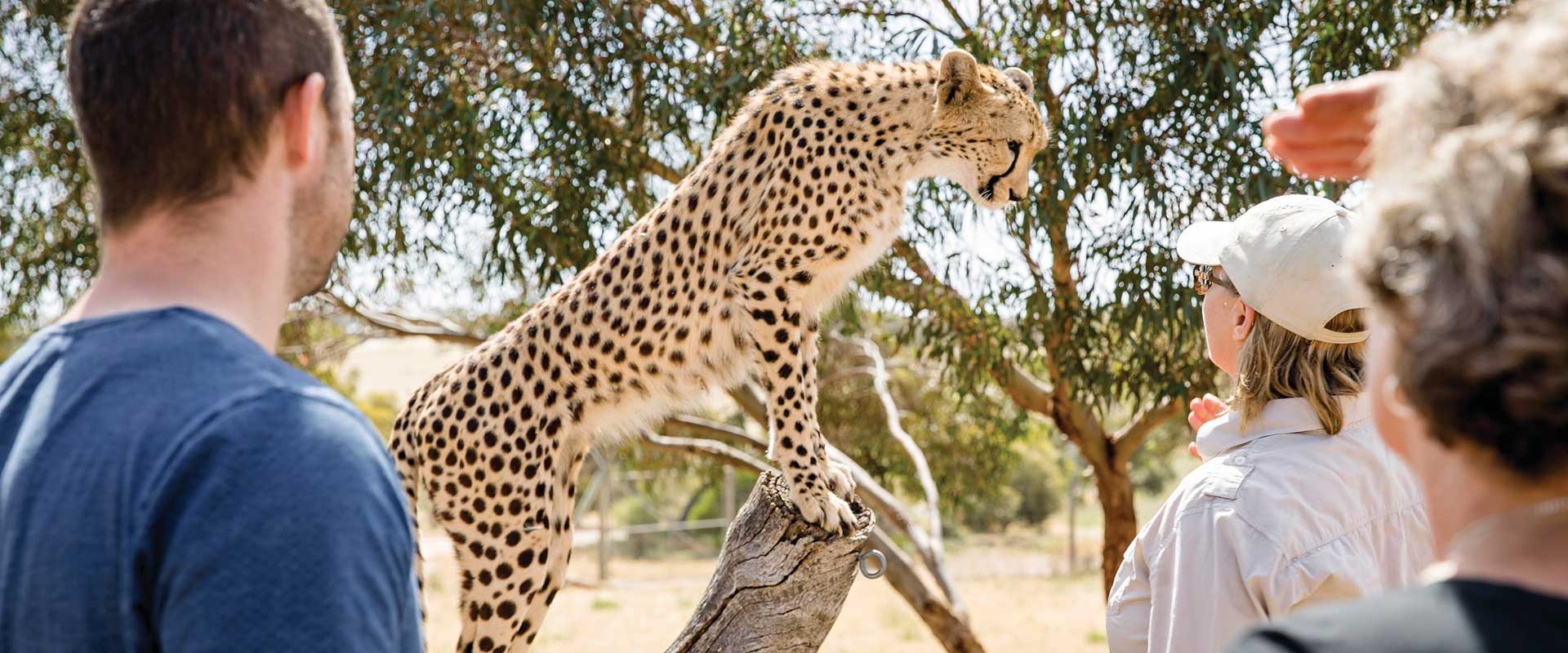 Get up-close to iconic Australian wildlife in the heart of the city at the Adelaide Zoo. Over 2000 animals call the zoo home, including Wang Wang and Fu Ni, Australia's only giant pandas.
Set-off on an African safari at Monarto Zoo. Watch lions, cheetahs and zebras roam, all from the comfort (and safety) of a Zu-Loop shuttle bus. See more Australian animals and birds at Gorge Wildlife Park. Located in Cudlee Creek, the park is about a 45 minute drive from Adelaide.
5. Escape to kangaroo Island, where wildlife reigns supreme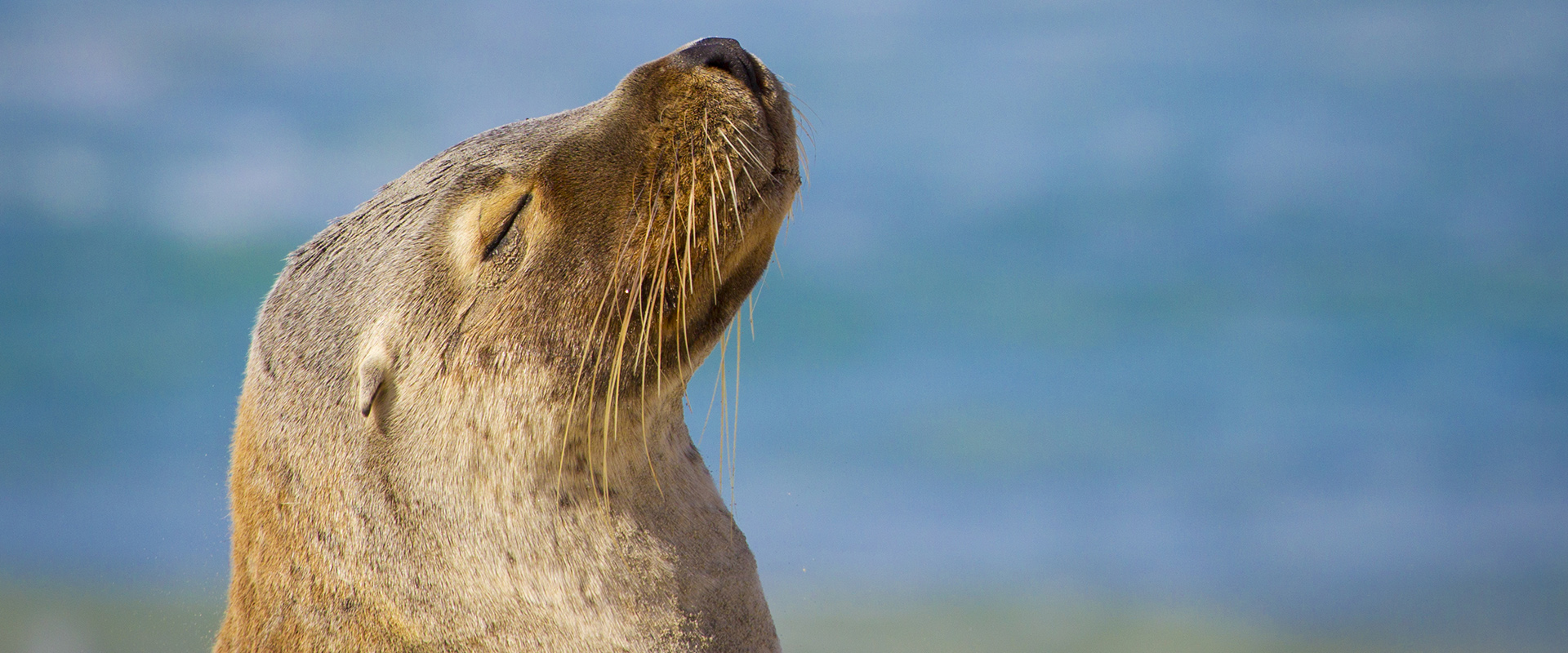 Throw out your briefcase and hang up your tie. Wilderness reigns supreme on Kangaroo Island. Leave your inhibitions behind and let nature take over. Hopping kangaroos replace bustling commuters. You'll find kangaroos, koalas, echidnas as wallabies in the wild all over the island, but for a truly immersive experience, visit Kangaroo Island Wildlife Park.
6. See emus, kangaroos and wallabies in the Flinders Ranges and Outback 

Come face-to-face with kangaroos, emus and the elusive yellow-footed rock wallaby in the ancient, rugged Flinders Ranges and Outback. Top wildlife spotting locations include Rawnsley Park Station, Arkaroola and Ikara-Flinders Ranges National Park. Trek across deep red earth, keeping your eyes peeled as you navigate the scrub. You might even see shy southern hairy-nosed wombats foraging for food and pygmy possums hanging from ghostly gums.