Set your heart aflutter on the Eyre Peninsula. Dive with dolphins and sea lions, sink your teeth into succulent seafood and relax at beautiful beaches.
THINGS TO DO
Make some flippered friends with a dolphin or sea lion swimming tour, relax at some of South Australia's most beautiful beaches or strengthen your bond with an adrenaline-pumping shark cage dive.
Top picks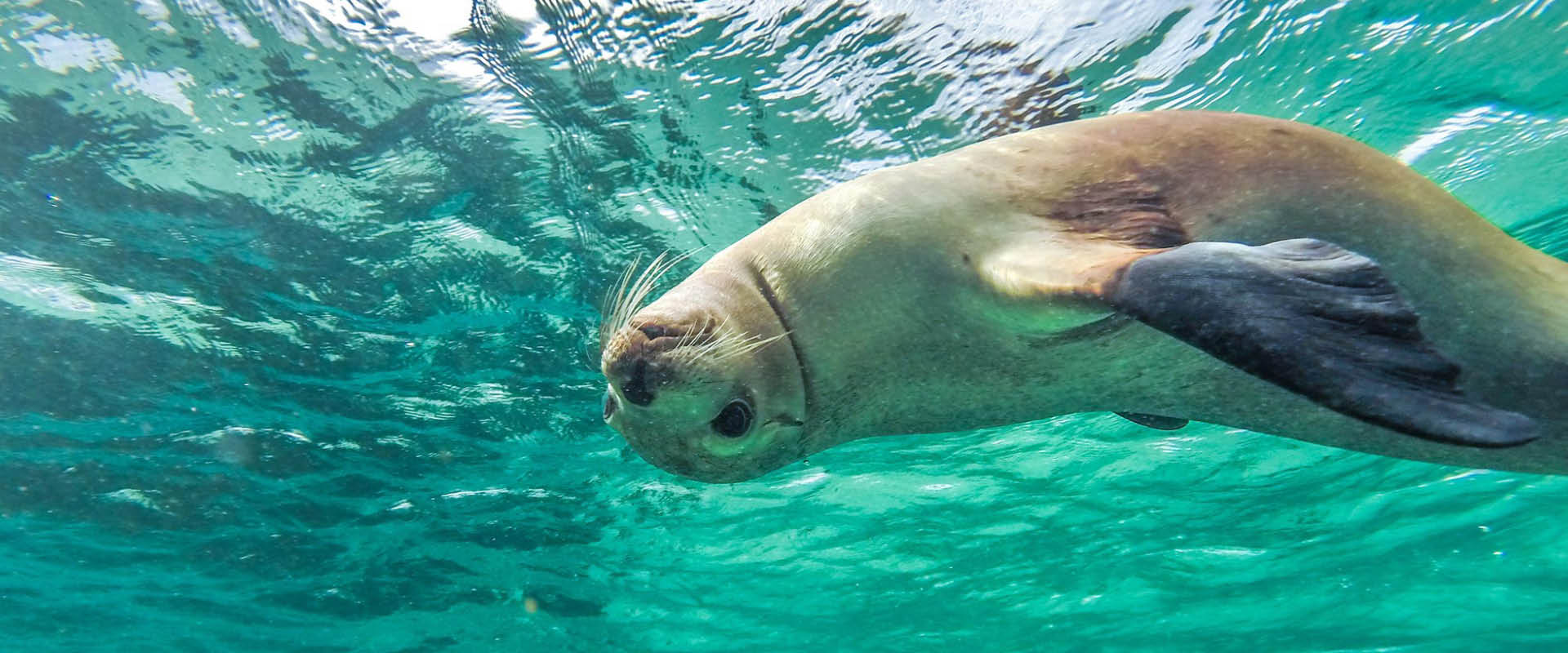 Baird Bay, Eyre Peninsula
Swim with dolphins and sea lions at Baird Bay.

Swim with sharks and seals with Adventure Bay Charters, Rodney Fox Shark Expeditions and Calypso Star Charters.

Buy a stash of fresh oysters from Pure Coffin Bay Oysters, then sit back and enjoy them in Coffin Bay National Park.

Trek through the Nullarbor, then take to the skies and watch whales from above with Chinta Air Tours.

Pick-up some tips with a cooking class at the Fresh Fish Place.

Experience the very best of the Eyre Peninsula with a prestigious EP Cruises Ocean to Plate experience.

Spend a day soaking-up the serenity of Lincoln National Park's Memory Cove.

Slurp Coffin Bay's best oysters with Oyster Farm Tours.


WHERE TO EAT AND DRINK
Known as the Seafood Frontier, the Eyre Peninsula boasts some of the freshest and tastiest seafood in Australia. Pair it with local wine and you'll never want to leave.
Top picks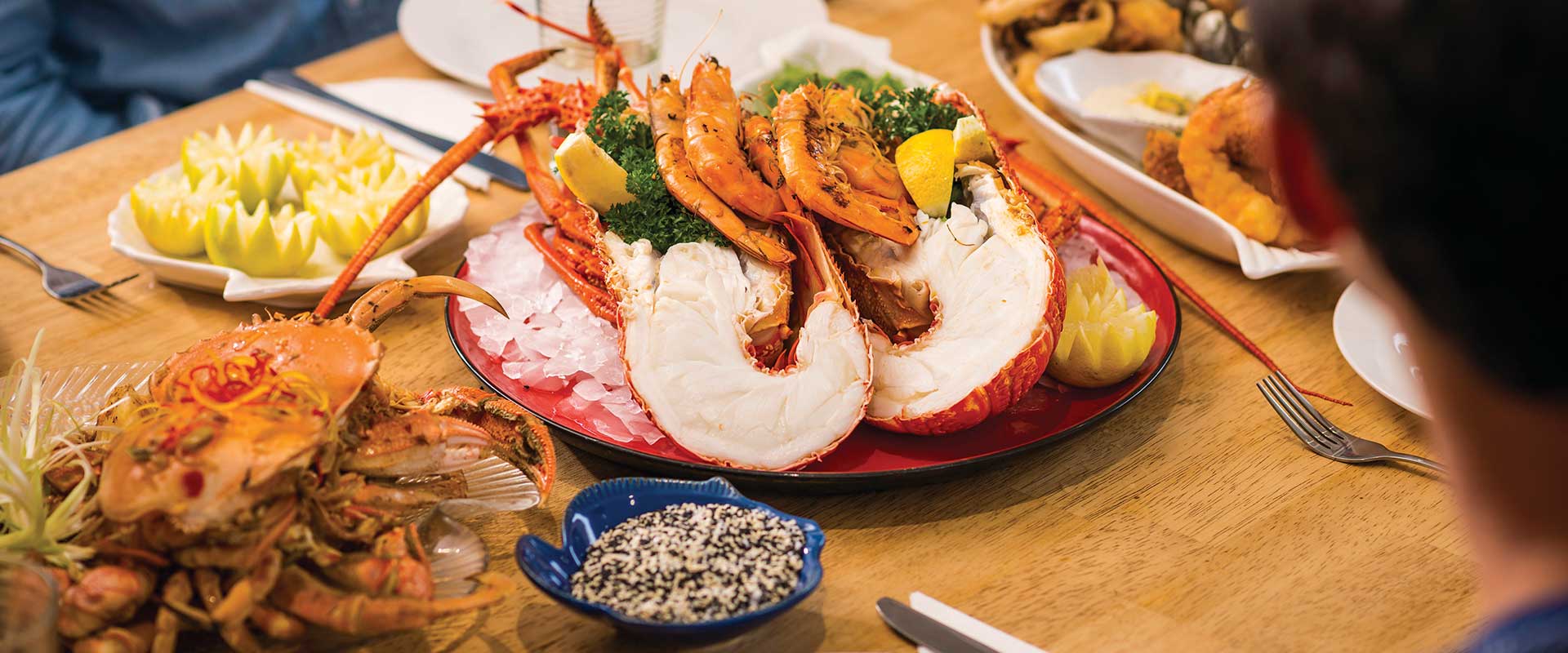 The Fresh Fish Place, Port Lincoln, Eyre Peninsula
The Fresh Fish Place, Port Lincoln, Port Lincoln's premier seafood centre offering eat-in and take-away options. You can even take part in a seafood cooking class!

The Rogue and Rascal, Port Lincoln, boutique coffee blends and delicious drinks.

Oyster Farm Tours, Coffin Bay, the freshest oysters you'll ever taste.

Eyre Hotel, Whyalla Playford, a one-stop shop for lunch and dinner with a bistro-style menu and modern décor.

Sarin's Bar & Restaurant, Port Lincoln, a local favourite for great food, fine wine and good vibes.

Del Giorno's Café, Port Lincoln, comfy Italian restaurant specialising in seafood, with beautiful ocean views.

1802 Oyster Bar, Coffin Bay, serving-up some of the best oysters in Australia in beautiful beachside surrounds.

WHERE TO STAY
Treat yourselves to a night in a luxury self-contained eco lodge or set-up camp in a beautiful national park. Two of the region's newest, most impressive places to stay are Perlubie Sea and Camel Beach House.
TOP PICKS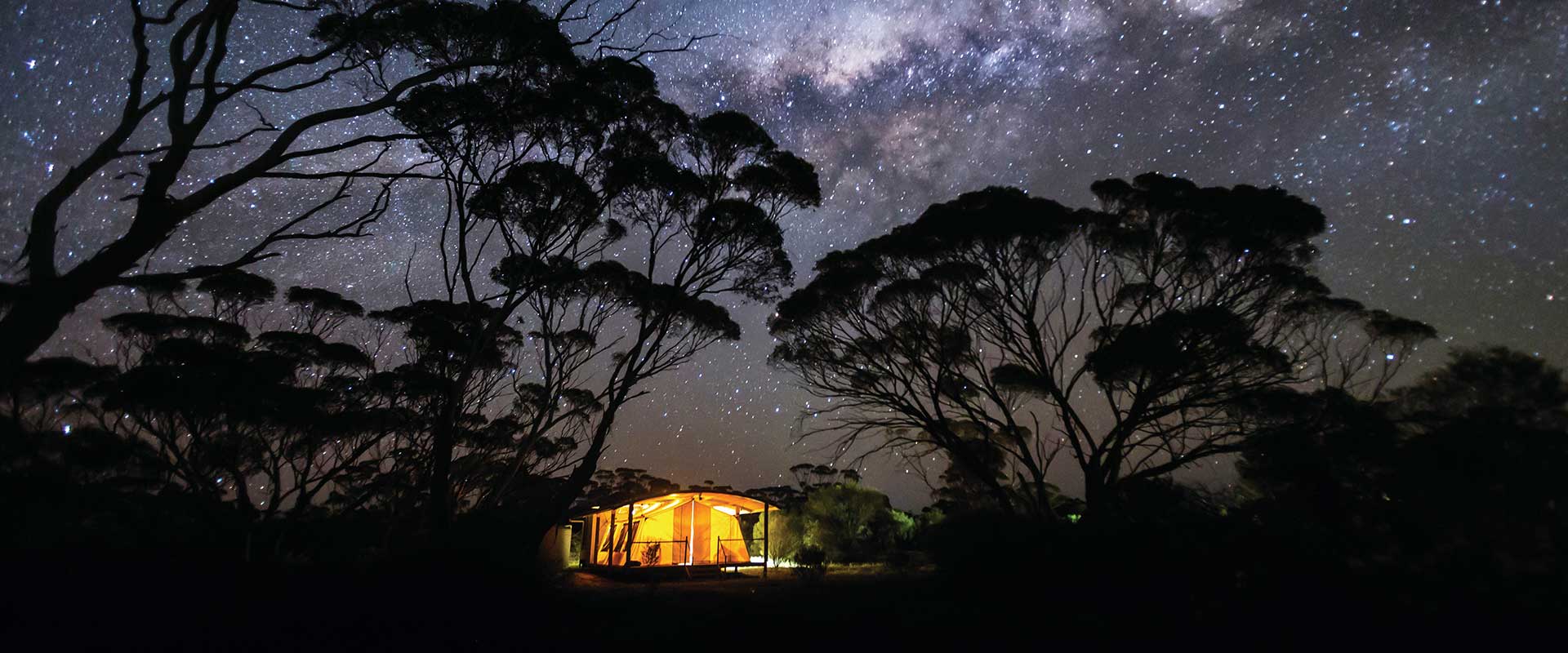 Kangaluna Camp, Gawler Ranges, Eyre Peninsula
Port Lincoln Hotel, Port Lincoln.

Perlubie Sea, Perlubie.

Camel Beach House, Mt Camel Beach.

Tanonga luxury eco lodges, Charlton Gully.

Gawler Ranges Wilderness Safaris' Kangaluna glamping and camping.

Set-up camp at Tumby Bay, Eyre Peninsula.

Zentala House, Port Lincoln.

Sleaford Bay Retreat, Sleaford Bay.

Want more? See our full Eyre Peninsula guide for food and wine suggestions, more accommodation options, tours and charters, maps and brochures and what's on.