Hidden behind unassuming walls, nestled beneath buzzing laneways and perched above and below the city streets, Adelaide is teeming with hidden haunts to enjoy a local drop.
 Call off the search party and quench your thirst with our guide to Adelaide's best hidden bars you need to know about (but shhh, don't tell anyone else).
1.
Hains and Co, Gilbert Place
On the corner of two hidden lane ways frequented generally by locals, Hains and Co are known for their gin and rum collection and their cigars sourced from Cuba, Nicaragua and the Dominican Republic which can be enjoyed on the front deck. This nautical inspired bar might be known for its spirits and service, but people stay for the atmosphere. Anchored in the city, it's a little hidden gem where beer sizes are measured in boat size: dingy, tanker and tall ship and their bar menu is comfort sailor fare: Nashville-style fried chicken, fries, housemade sausage rolls, cheeseburgers and a shrimp burger. It's a great place to challenge your sea legs thanks to their numerous nominations in Australian Bartender Magazine Bar awards.
2.
Deli Cellar, Waymouth Street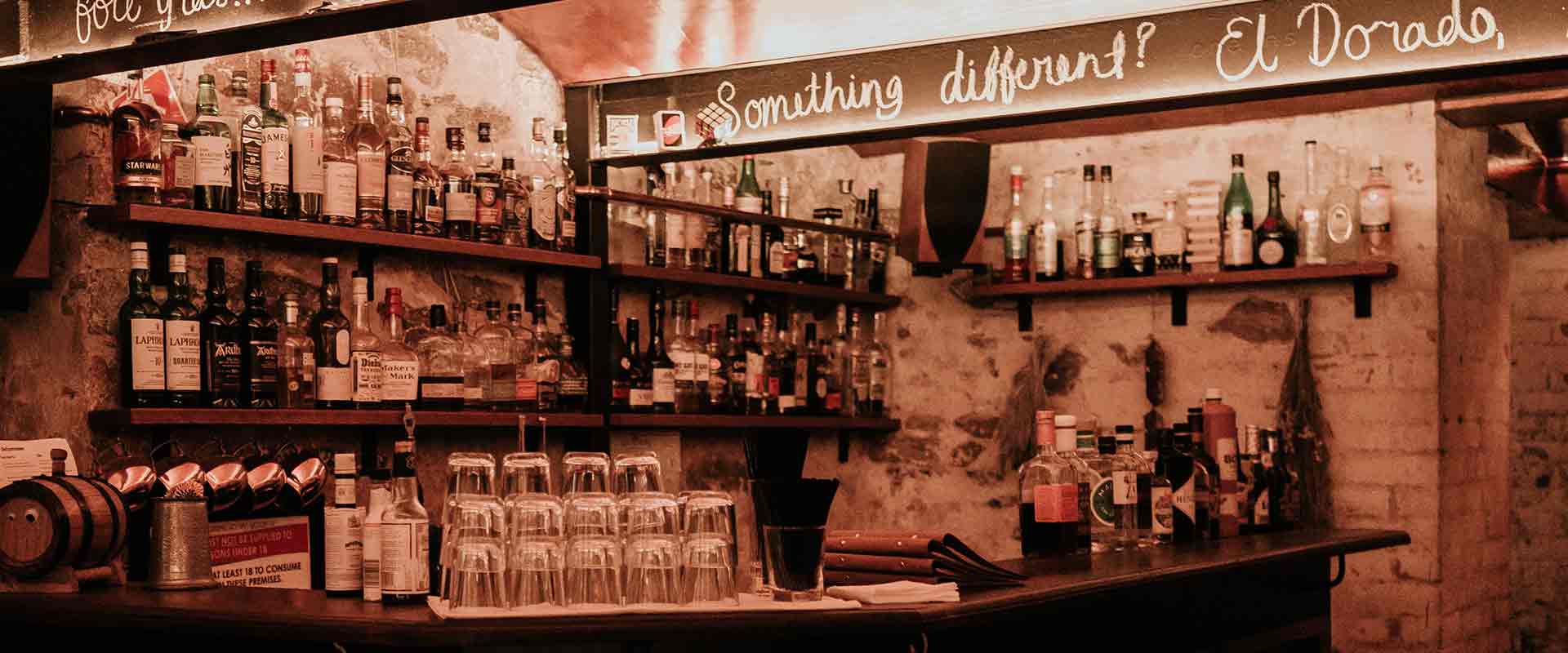 Concealed beneath the floorboards of French-themed Delicatessen Kitchen & Bar, this speakeasy basement bar is so secret it was only rediscovered last year. The long-lost restaurant cellar was reclaimed after someone who previously worked in the building let owners Andy Thiele and Paul Gray in on the secret; the pair quickly transformed the space into the perfect hidey-hole for after work drinks and small plates. Deli Cellar only has space for 35 people, so sneak out of the office a few minutes early and snag a seat at the bar and bunker down for a low-key night out. As for the drinks, think good wine, classic cocktails and premium gin and whiskey. 
3.
Maybe Mae, Peel Street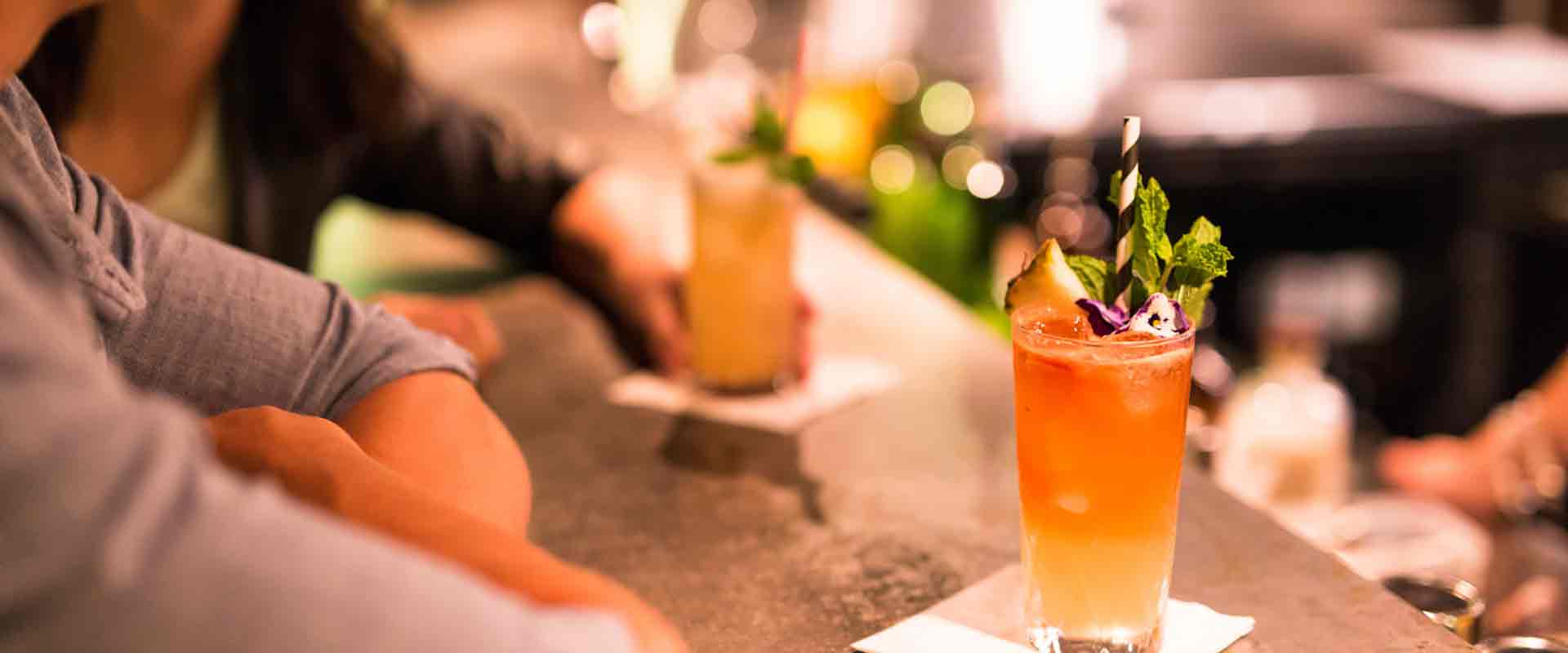 Plonked inconspicuously in a tunnel between the teeming small bar offering of Peel and Leigh Streets, this secluded subterranean drinking hole is a popular haunt for bar hoppers. Behind a secret door downstairs from Bred & Bone Wood Grill, the 1950s style cocktail lounge offers an extensive cocktail menu designed to showcase South Australia with three sections inspired by the coast, hills and valley. If you're on driving duty, Maybe Mae has you covered with a good range of alcohol-free cocktails also available. The bar gets busy, so head in early to secure a booth for the night.
4.
BRKLYN, Rundle Street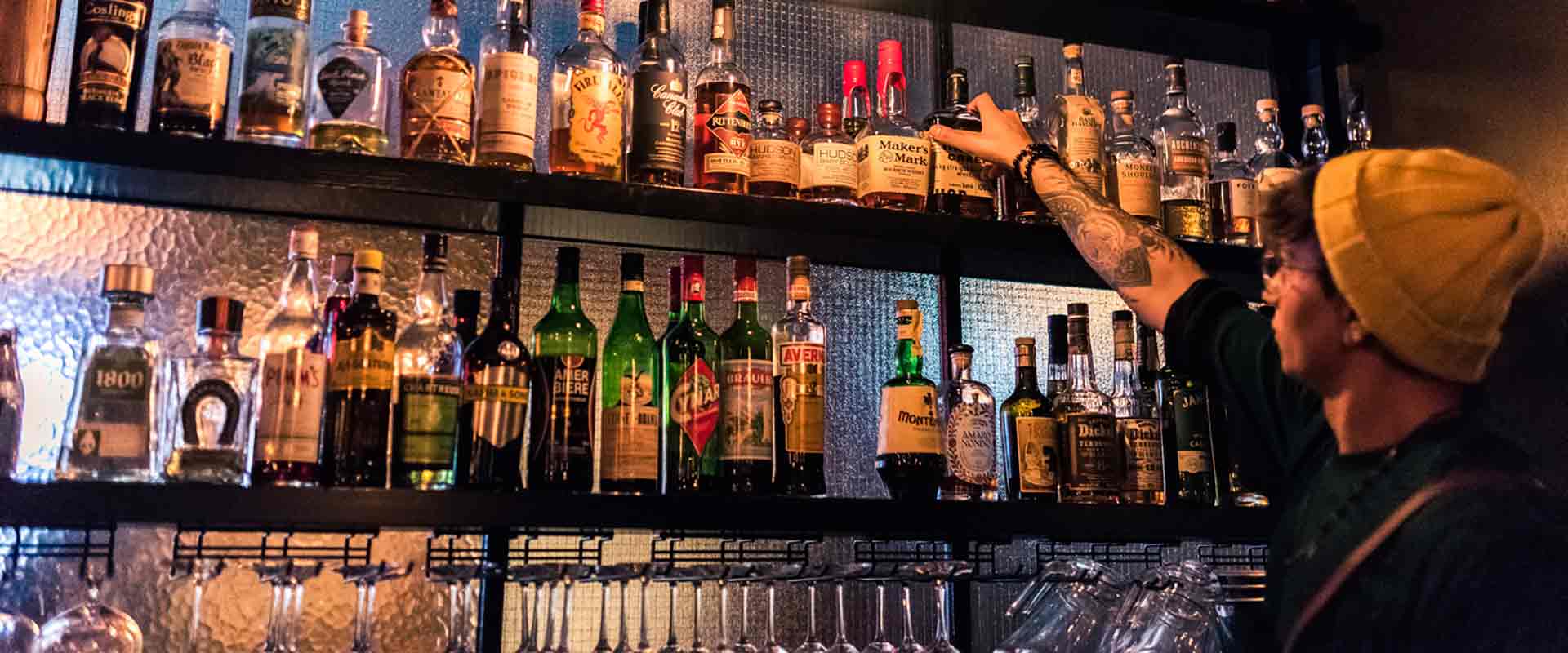 Hidden in plain sight overlooking Rundle Street, New York inspired BRKLYN brings a little slice of (you guessed it) Brooklyn to Adelaide's east-end. Take a generous bite of the Big Apple and pull up a seat; the bar menu is sure to satisfy with deli-style sandwiches, fried chicken, mozzarella sticks, ice-cream sandwiches and even vegan options. Wash it all down with a South Australian wine, craft beer or perhaps something from the impressive cocktail and spirits offering. There's also a unisex barber on site if you need a touch up before heading out and an in-house Vinyl Record Store. 
5.
The Sorcerer's Bar, Bank Street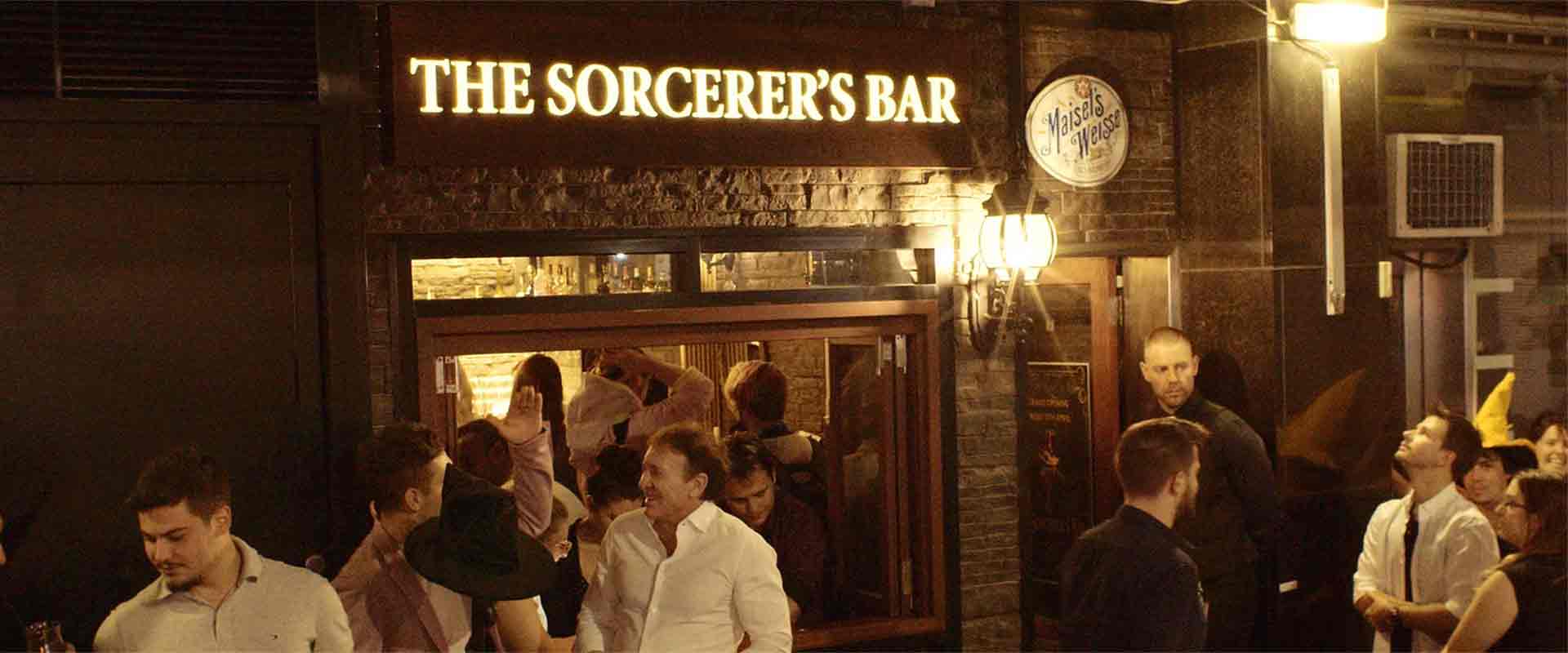 Butterbeer shots, Polyjuice Potions and cocktails in cauldrons; welcome to Adelaide's smallest and most magical watering hole. Conjuring up cocktails and small bar nibbles that would make Harry proud, The Sorcerer's Bar is conveniently tucked among the plethora of bars on Bank Street and serves up late night magic from colour-changing gin to half-blood sangria. If the range of bewitching beverages aren't your poison of choice, the impressive German beer offering might just do the trick. With enough room for about 15 people inside and another 10 outside, the tiny Bank Street bar is the perfect snug space for muggles to dwell. 
6.
The secret vault at La Buvette Drinkery, Gresham Street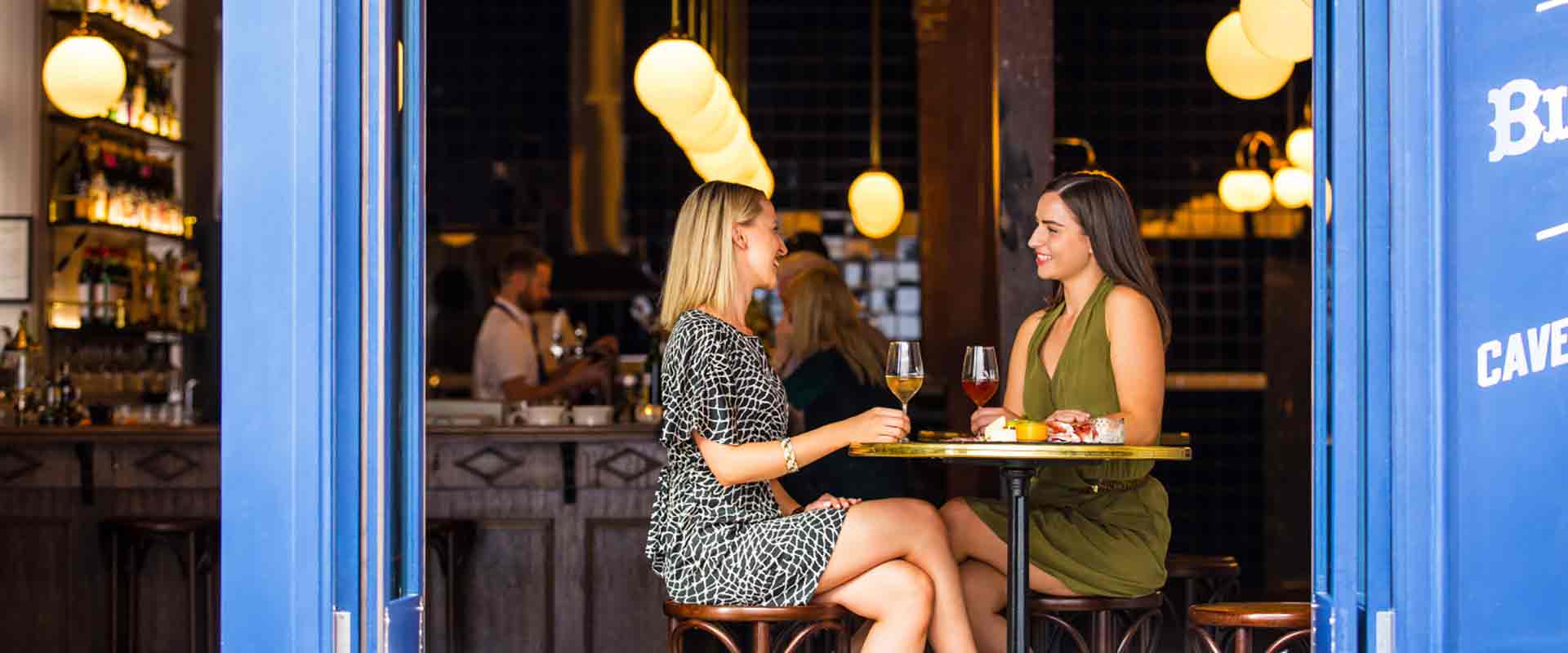 Fancy a drink in a bank vault… tucked in a Parisian bar… in the middle of Adelaide? Oui! Spend the night sipping from a drinks list inspired by the chicest Parisian bars in the secret vault at La Buvette Drinkery. Tucked away in Gresham Street and oozing French-cool vibes, the secret vault offers one of the most unique intimate event spaces in Adelaide. The vault is only available for special events, so if you can't wait, plenty of cosy nooks await in the main bar where a curated list of quality French spirits, cocktails, natural and organic wines and tasty apéritif style bites will transport you to the streets of Paris. 
7.
The Tunnels at Treasury 1860, King William Street 

Sip cocktails surrounded by history beneath the Old Adelaide Treasury building. One of Adelaide's oldest and most significant sites, the heritage building is now home to bar and restaurant Treasury 1860 and offers discerning drinkers the exclusive chance to explore a secret underground tunnel, cocktail in hand. Only available for special functions, head down stairs to explore the old tunnel network where gold from Victoria was stored to be smelted into Australia's first gold coin, the Adelaide Pound. 

Not sure where to start? Jump on a tour with Adelaide Bar Boys to explore the tunnels and discover some of Adelaide's best hidden bars for yourself.
Dine at Adelaide's Best Restaurants
Before heading out to explore Adelaide's hidden bars, start your night feasting at one of Adelaide's top restaurants. From fine dining at the best restaurant in Australia to sharing an authentic pizza, take your tastebuds on tour to the best restaurants in Adelaide.