Explore Adelaide with our three-day itinerary.
Stroll under violet canopies in the Adelaide Botanic Garden as part of a three-day stay in the vibrant, boutique city of Adelaide. Adelaide is bursting with culture, flavours, events and entertainment. Taste your way through world-famous wine regions just minutes away from the city, soak up the sun at picture-perfect city beaches and spend the night exploring a thriving restaurant and bar scene before retreating to one of the Adelaide's best hotels. Immerse yourself in Adelaide with our three-day itinerary.
Day one
Check into the Mayfair Hotel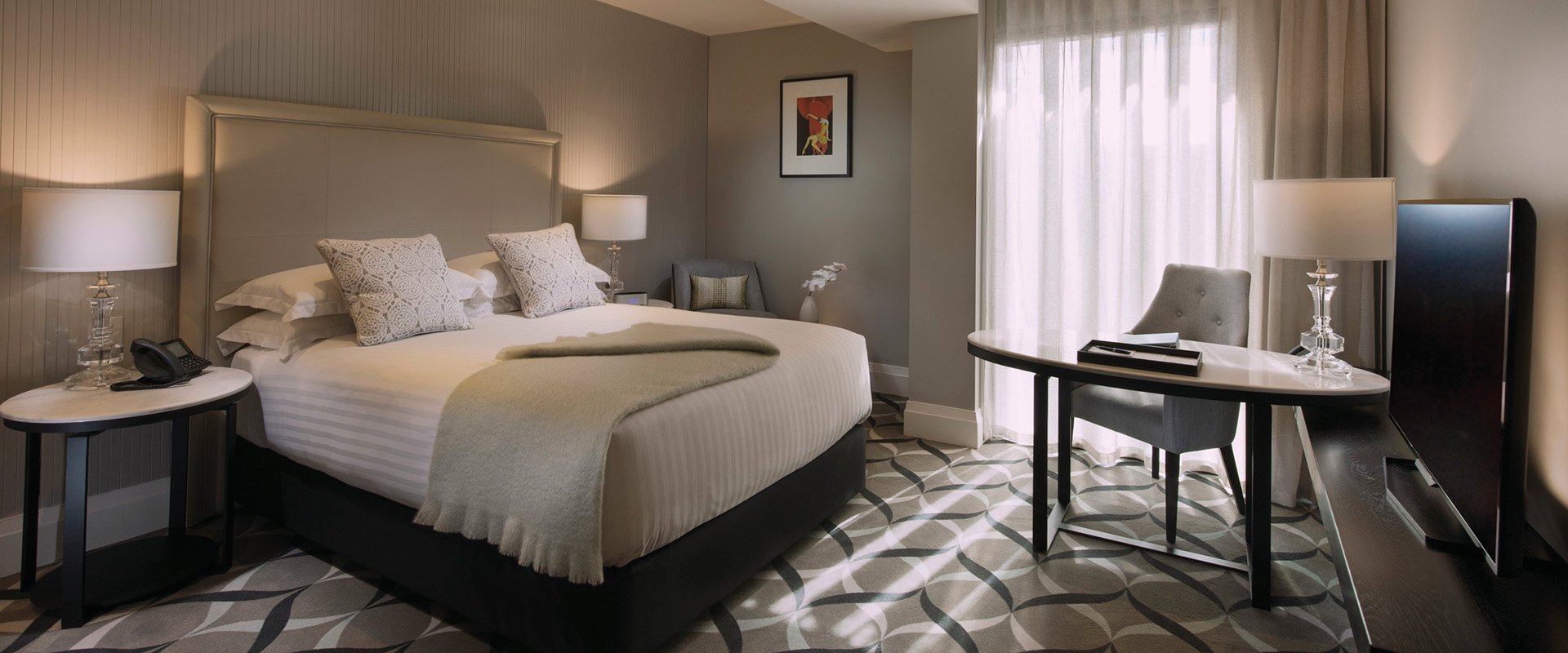 Just 15 minutes' drive away from Adelaide Airport lies The Mayfair, Adelaide's premier five-star boutique hotel. Located in the heart of the city, The Mayfair is listed as one of the top hotels in Australia and New Zealand by Condé Nast Traveler and took home the award for Best Bed in Australia at the Gourmet Traveller 2018 Australian Hotel Awards. Located right in the heart of the city, The Mayfair offers luxury accommodation and contemporary dining, as well as the stunning Hennessy Rooftop Bar.
Explore the Adelaide Botanic Garden and the National Wine Centre of Australia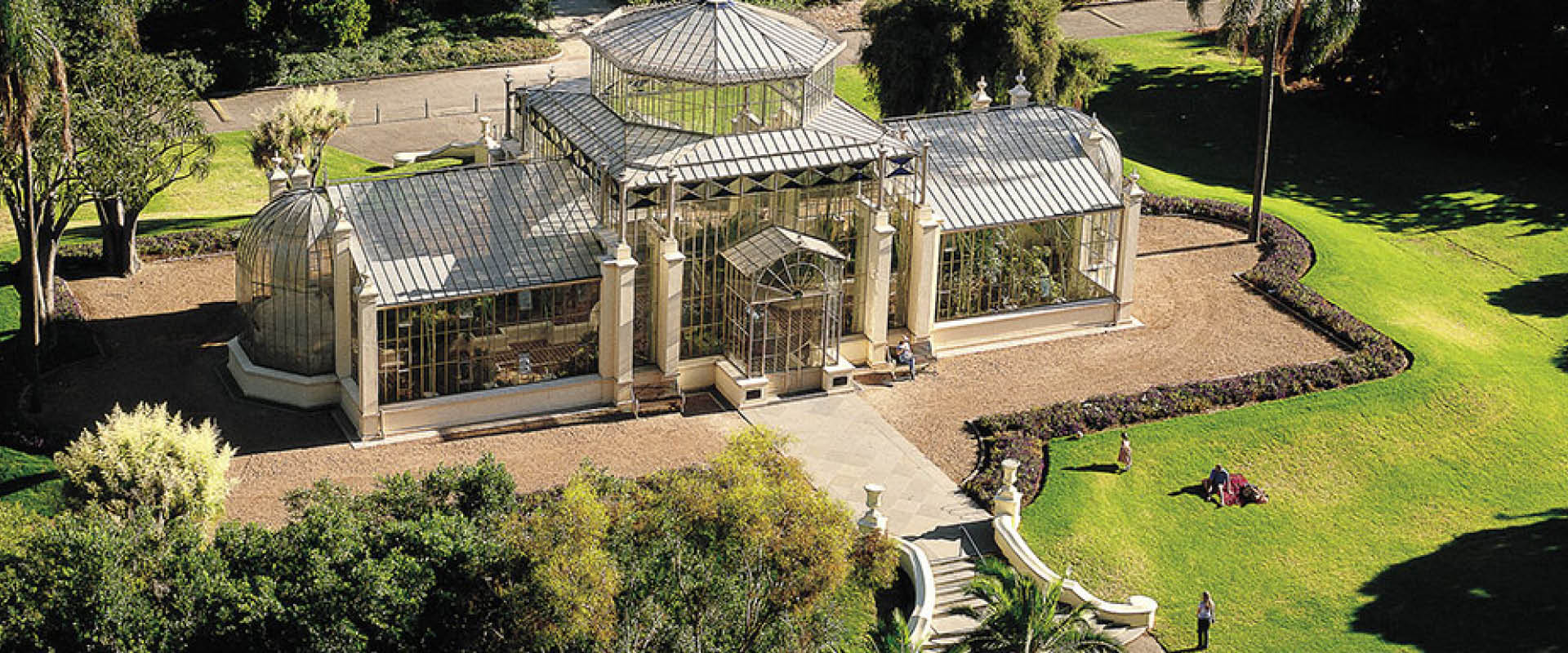 Spend a day exploring South Australia's inner-city oasis, the Adelaide Botanic Garden, before visiting the world-renowned National Wine Centre of Australia. The sprawling Botanic Garden spans 50 hectares, featuring stunning architecture, majestic avenues and, of course, the famous wisteria arbour. Stop for lunch at the multi-award-winning Botanic Gardens Restaurant, where you'll dine under a heritage rotunda, overlooking ponds and lush greenery.
Right next to the Adelaide Botanic Garden lies the National Wine Centre of Australia. Spend the afternoon digging into a fantastic selection of Australian cheeses and over 120 wines including iconic Penfolds Grange and Henschke Hill of Grace.
Grab dinner at Africola
One of the hottest tables in town, Africola is best enjoyed when shared. Let the spices of Northern Africa unleash your adventurous spirit to try something wonderfully unfamiliar. Opt for the sumptuous four course chef's selection or fill your table with plates like golden dahl, sprouted lentils, fried cauliflower, sardine with harissa, falafel and marinated eggplant. Hungry for more? Feast your eyes on our guide to the best restaurants in Adelaide.
Wash it down in a laneway bar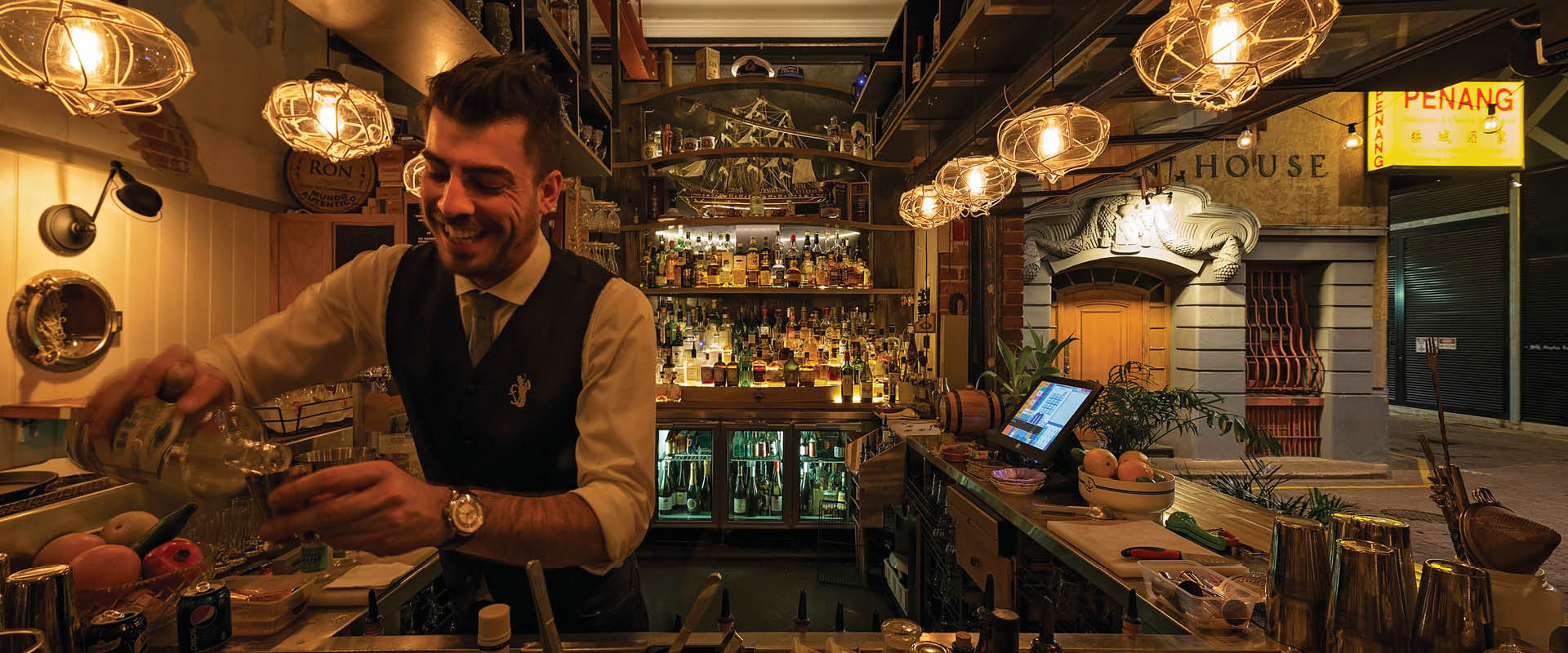 Adelaide's Leigh Street and Peel Street are packed with fantastic small bars. You'll find some of the city's coolest spots in basements, behind secret doors and down unmarked alleyways with our guide to Adelaide's hidden bars. Grab a drink at Maybe Mae, Hains & Co, Pink Moon Saloon, or nearby La Buvette.
Day two
Take an EcoCaddy to the Adelaide Central Market for breakfast and a guided tour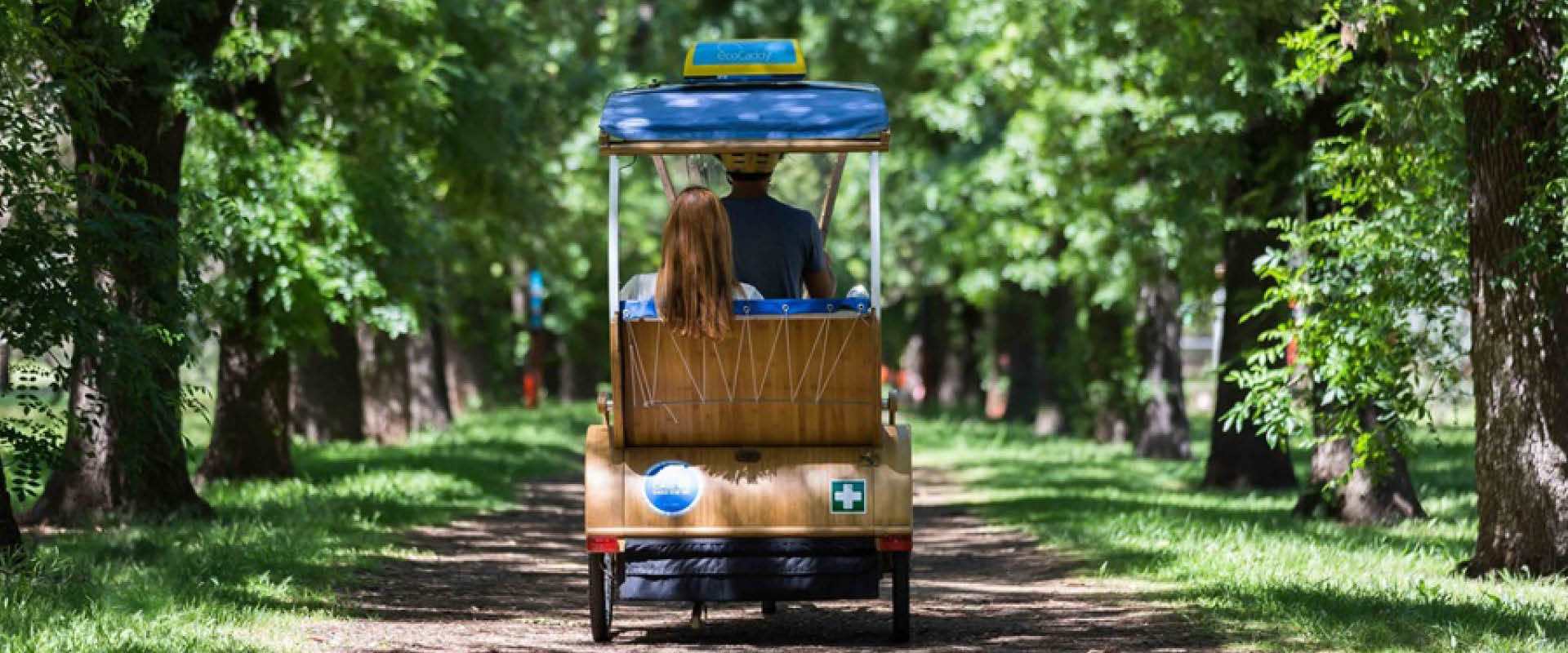 For the trip too far to walk and too short to cab, there's EcoCaddy. Jump on-board one of their hybrid-electric rickshaws and get pedalled to any destination within the CBD. Step off your caddy and into a thriving hub of food and culture at the Adelaide Central Market – one of the largest undercover fresh produce markets in the southern hemisphere. Grab breakfast, then embark on a Food Tours Australia guided tour, delving into the market's rich history, much-loved characters and tastes from all corners of the globe.
Have lunch at Penfolds Magill Estate Winery and Restaurant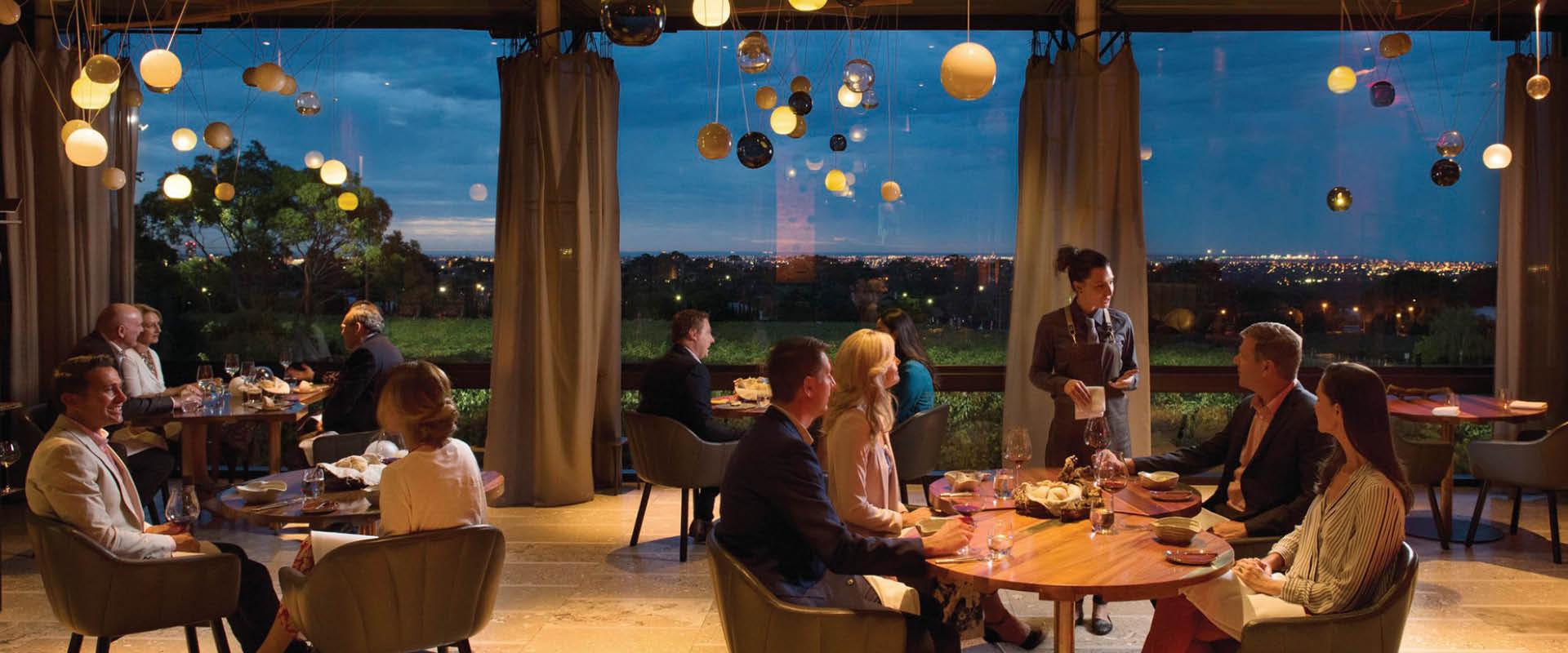 Penfolds Magill Estate is in Adelaide's beautiful foothills, just 15 minutes away from the CBD. Magill Estate is the birthplace of Australia's most prized wine, Penfolds Grange, with a rich history dating back to 1844. Explore a labyrinth of underground tunnels and bluestone cellars, then treat yourself to lunch at their multi award-winning fine dining restaurant.
Drink and dine at 2KW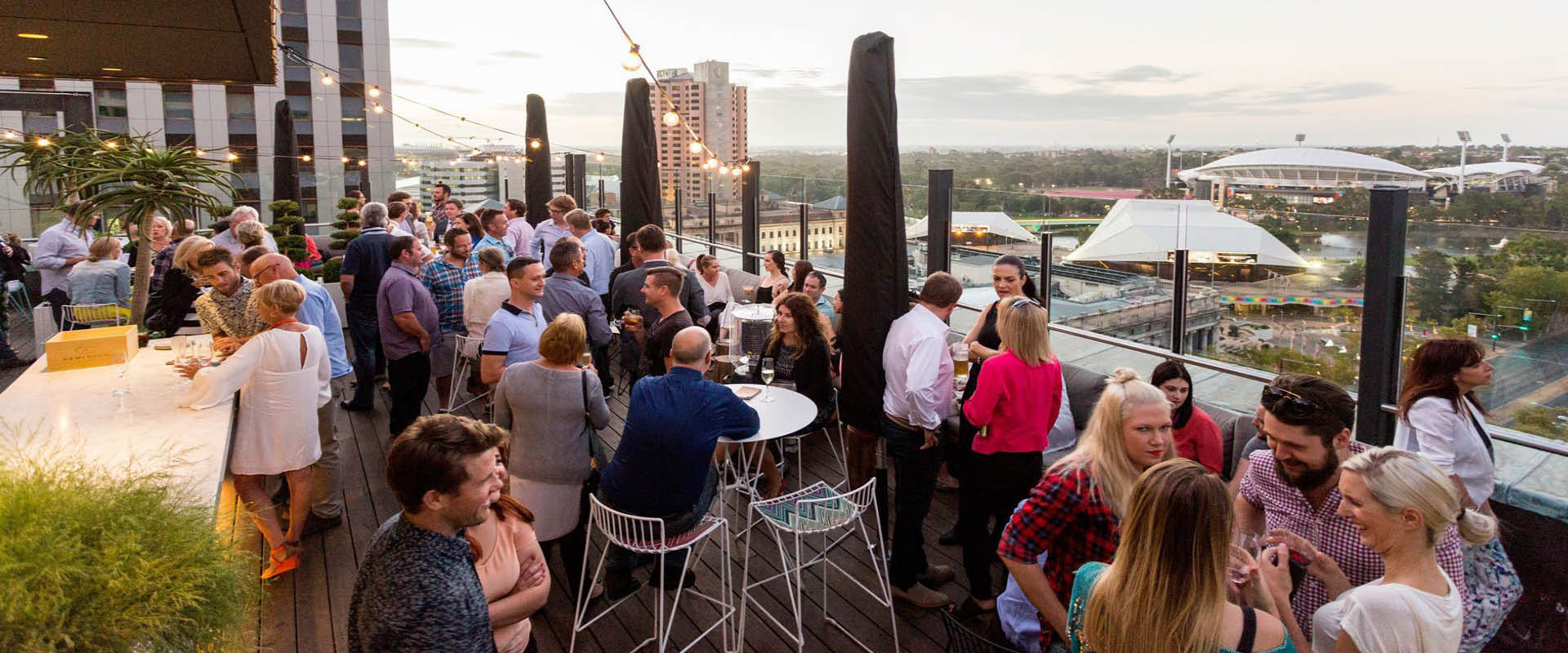 Take-in stunning city views from the glamorous heights of 2KW Bar and Restaurant. Sip a classic cocktail in the rooftop garden, looking out over a blanket of city lights or take your pick from Head Chef Trent Lymn's expertly-curated modern Australian menu.
Explore Adelaide's East End Bars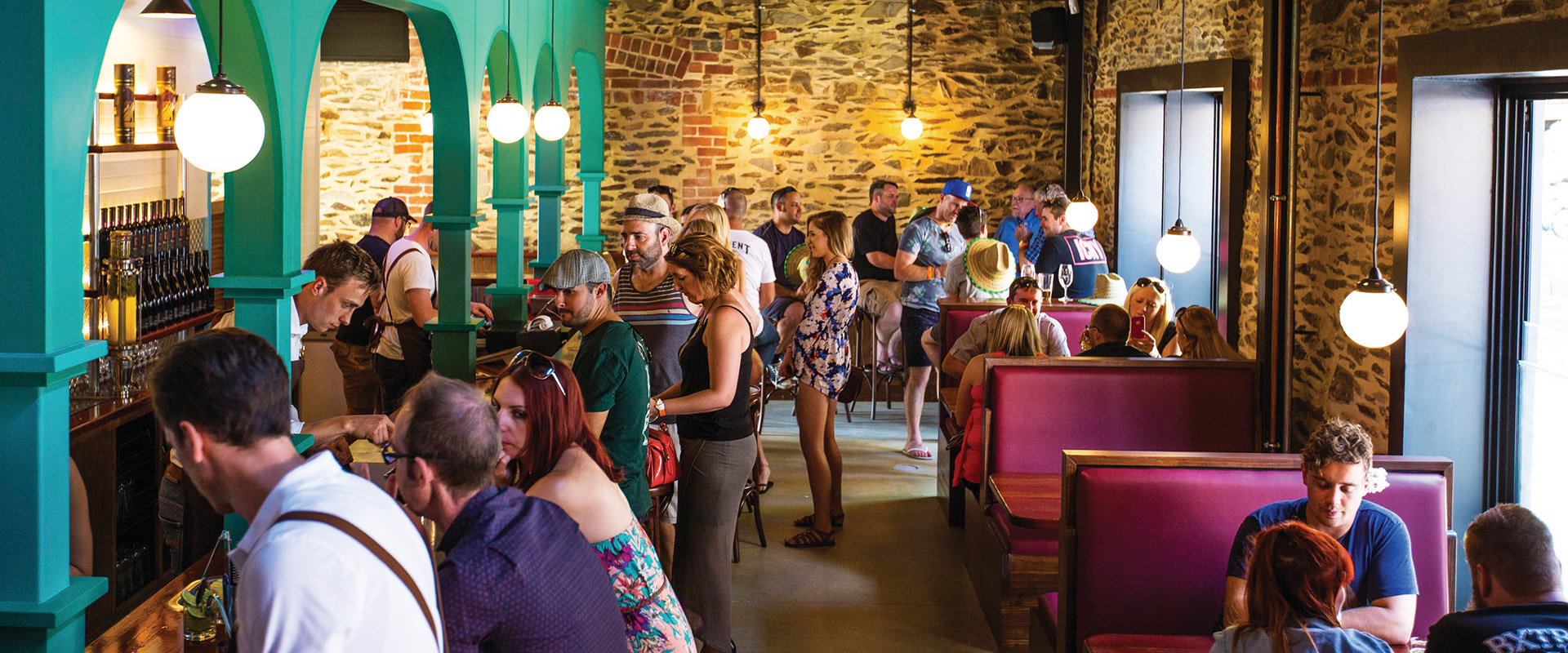 Adelaide's East End bars are some of the finest you'll find in South Australia. Spend the night sipping New Orleans-inspired cocktails, chilling in neon-lit lofts or wining and dining alfresco. Take your pick from Nola Craft Beer & Whiskey Bar, BRKLYN or East End Cellars.
Day three
Have breakfast at Hey Jupiter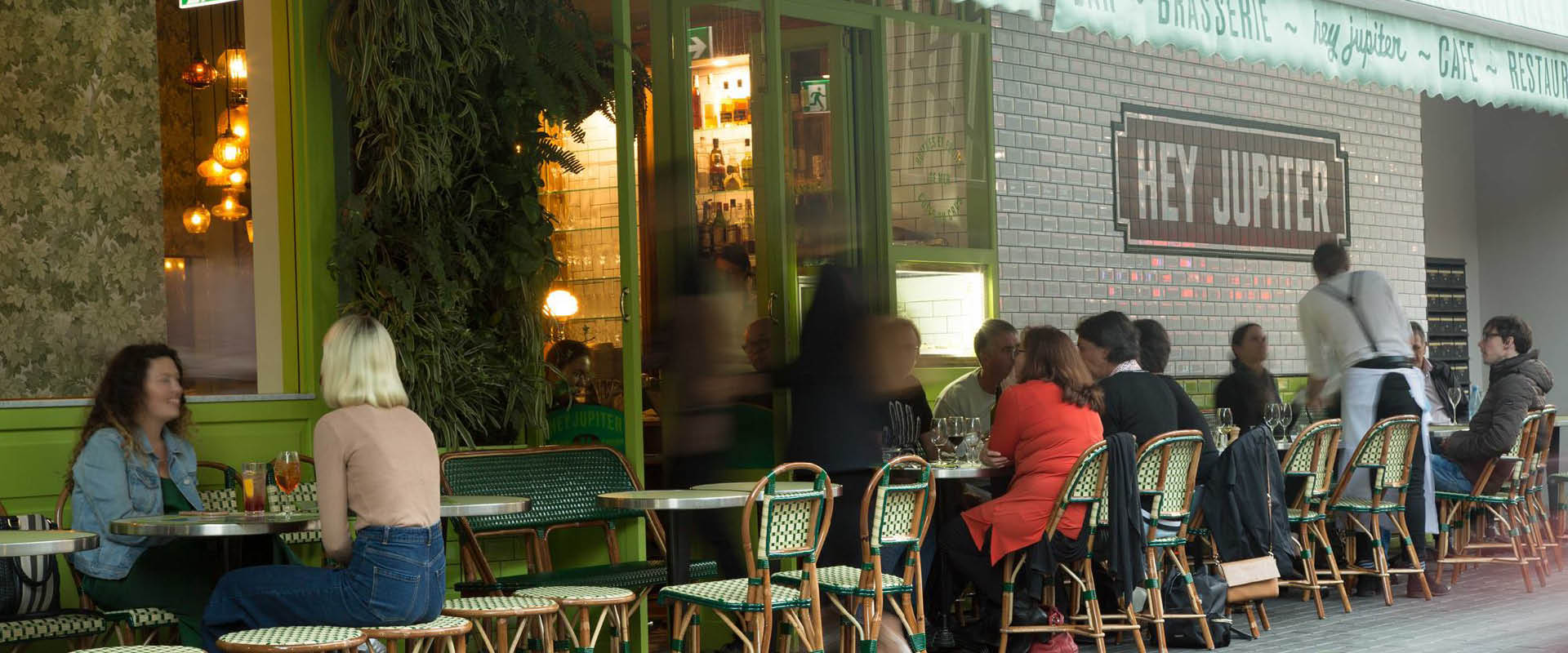 If you're after a great coffee and a quick snack, Ebenezer Place is home to a great range of cosy cafés. French-inspired Hey Jupiter is well-known for its fantastic coffee, friendly staff and delicious food, while an authentic taste of the Middle East awaits at Kutchi Deli Parwana.
Swim with dolphins at Glenelg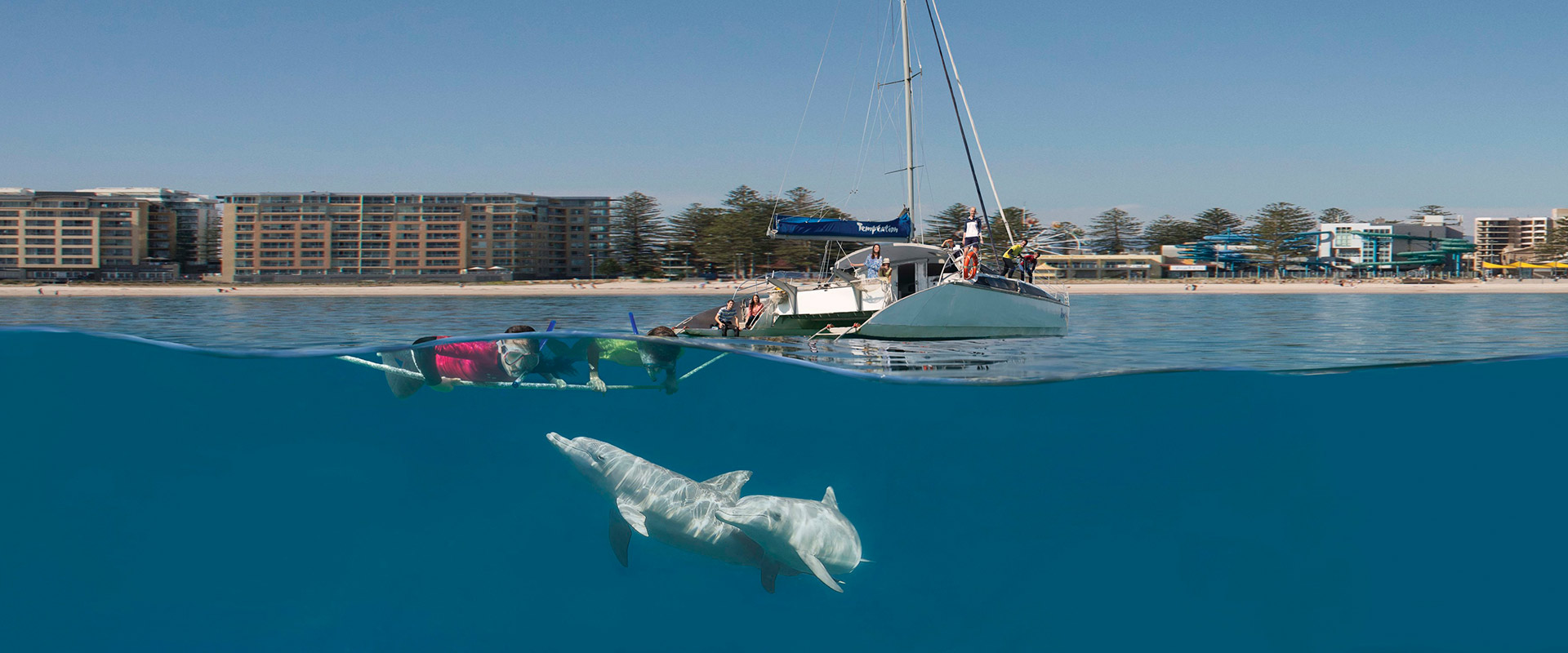 Glenelg's Temptation Sailing offers private cruises and dolphin swimming expeditions along South Australia's stunning coastline, just a 30-minute tram ride away from the city. Their catamaran, Temptation, accommodates up to 50 people, complete with a bar, undercover seating area and sound system. Jump in and swim with the dolphins or stay dry and watch in luxury.
Take-on the Adelaide Oval RoofClimb by twilight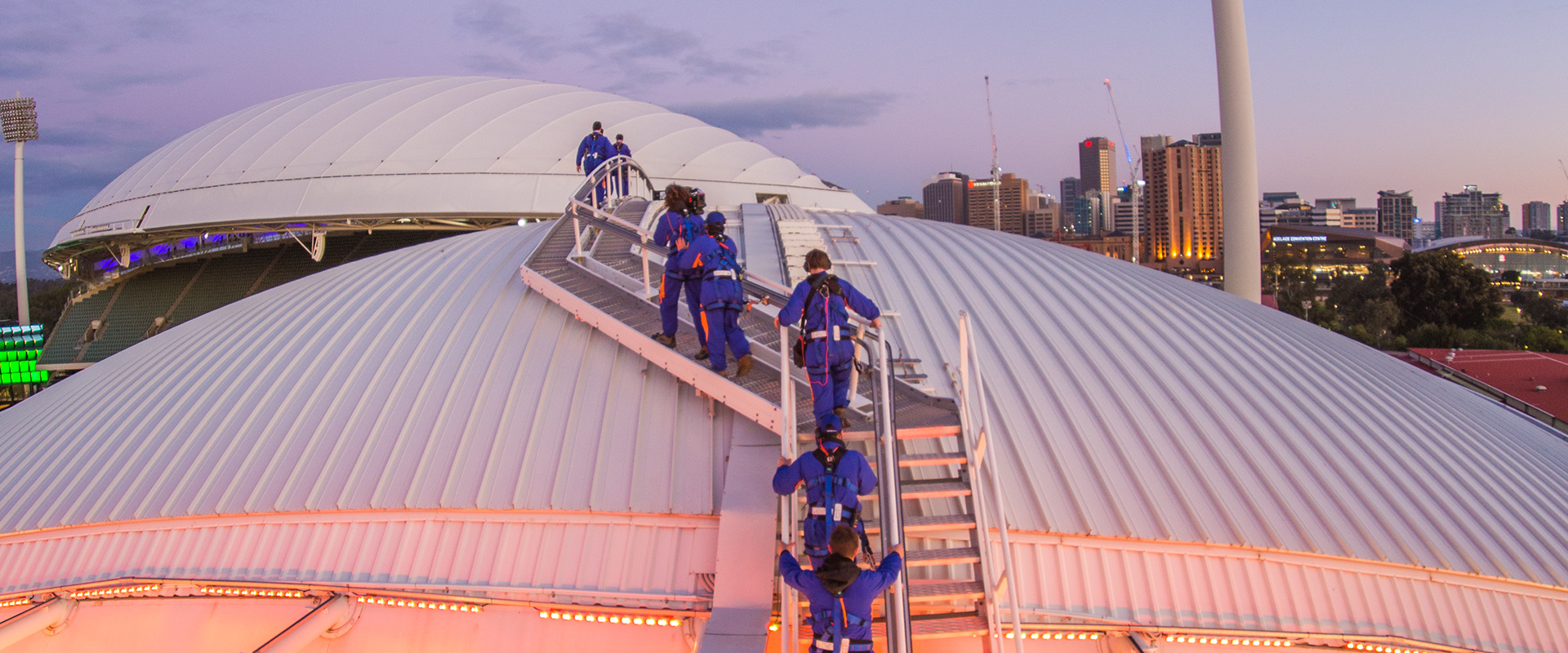 Take-on the Commonwealth Bank RoofClimb Adelaide Oval and discover where they keep the best seats in the house. Clamber over billowing rooftops and historic grandstands by sunset on a spectacular twilight tour. 
Dine at Shobosho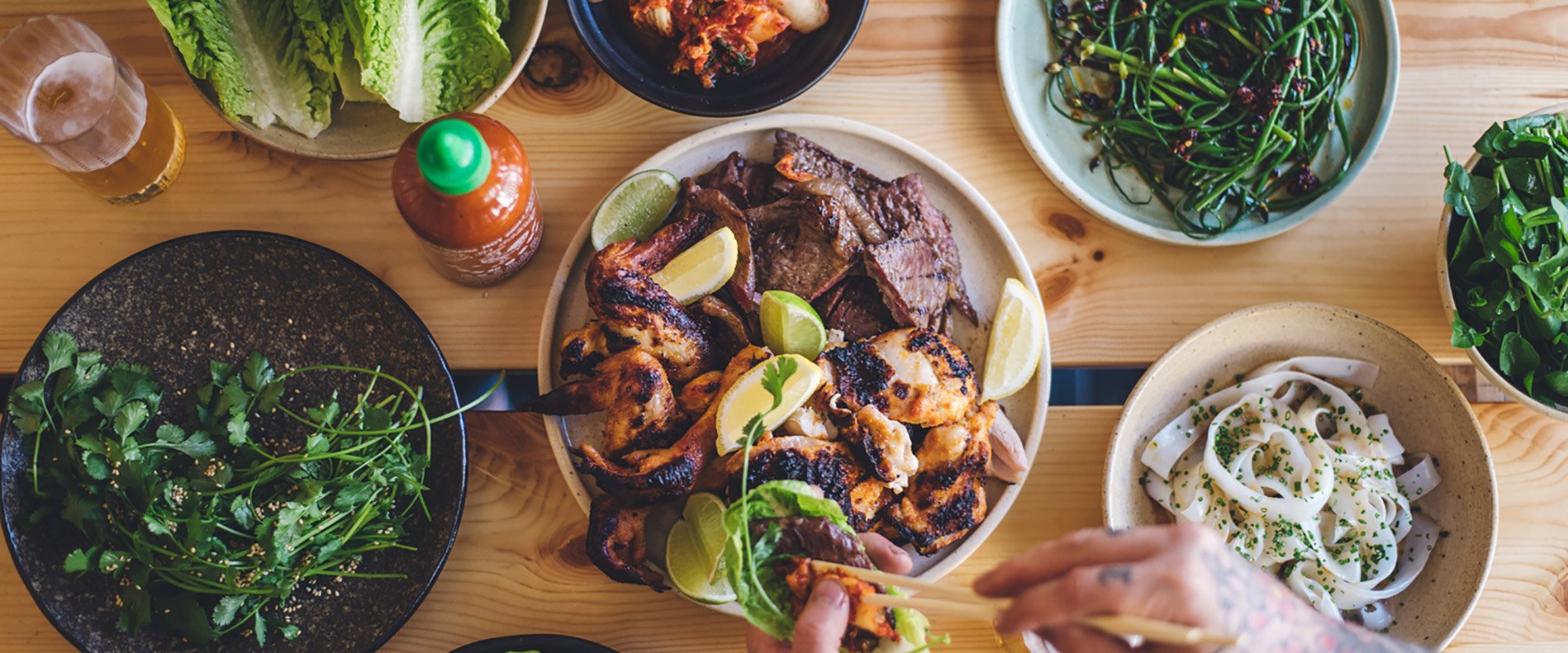 Head to Leigh Street's Shōbōsho for dinner. The Japanese-inspired menu heroes raw, cured, pickled and fermented dishes, serving-up sashimi, noodles, yakitori, dumplings and bao. Décor is slick, rich and warm with a distinctly Japanese feel; the kitchen is open all day serving lunch and snacks, then dinner and drinks.
Linger longer
Three days is just enough time to experience Adelaide's essentials, but there's so much more to explore. Check out our Adelaide essentials below and extend your stay.