From the weird to the wonderful, discover some of South Australia's most unique accommodation options.
Thorngrove Manor, Adelaide Hills
Live it up like royalty at the ridiculously lavish and totally exclusive 1980s-built Thorngrove Manor. A Small Luxury Hotels of the World property, it has also won an award for Best Hosted Accommodation in Australia through the annual Star-ratings Australia Gold List.
Choose from the King's Chambers, Queen's Chambers, Castle Chambers, Tower Room or Observatory. Entry is via your own private gated driveway. Pack away your belongings in a French 1840s carved oak cupboard, blow out the candles in your 18th century Dutch candelabra and climb into the comfort of a four-poster English Elm bed, carved with heraldic lions.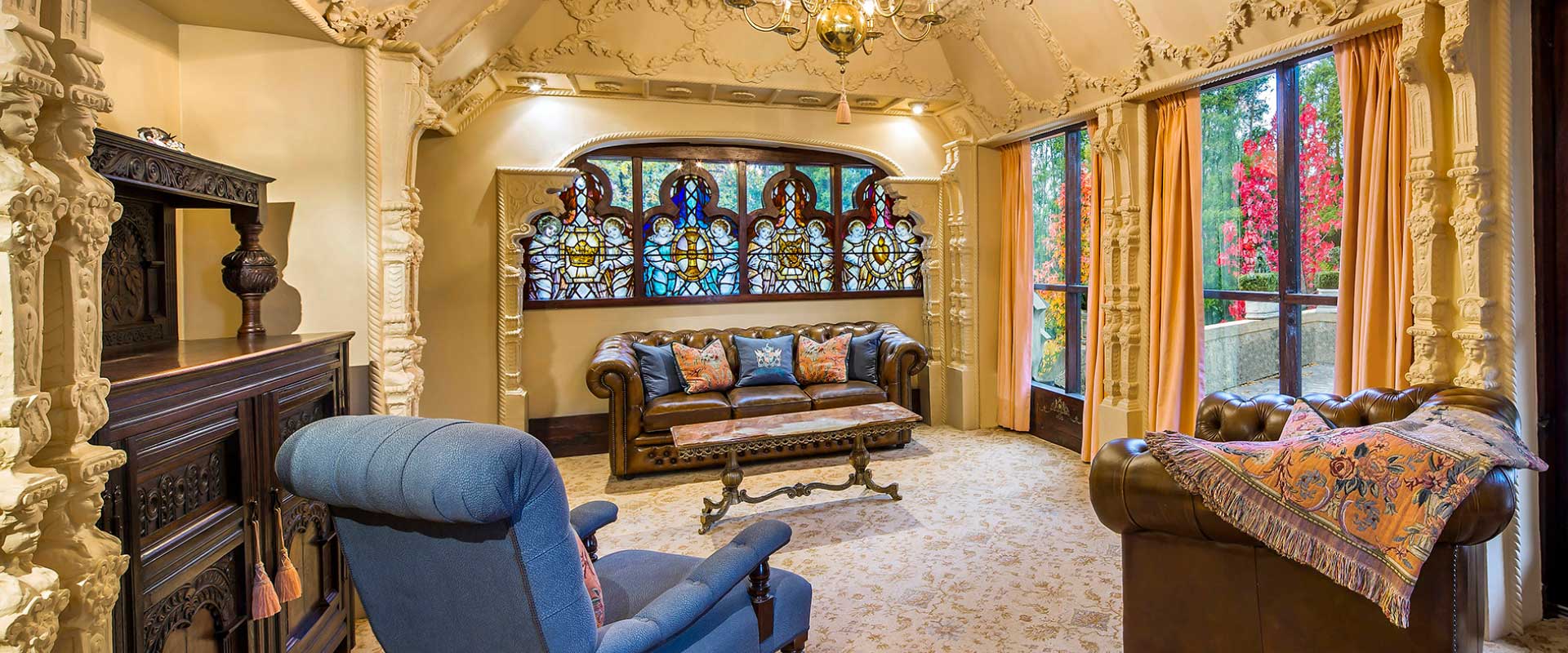 Fire Station Inn, Adelaide
Established in 1866, North Adelaide's world-famous Fire Station Inn was once Adelaide's first fire station. Today it's home to three incredible suites: The Fire Engine Suite – complete with a gigantic, blazing red 1942 International Fire Truck parked at the end of your bed, a dress-up box and red fireman's pole.
There's also the Loggia Spa Suite – a private Romeo & Juliet style retreat with Italian accents and Tuscan courtyard; and the Residency Penthouse Apartment – a five-star penthouse with its own seven metre sundeck, two master size bedrooms,
Nearby is the bustling cafe strip of O'Connell Street in North Adelaide.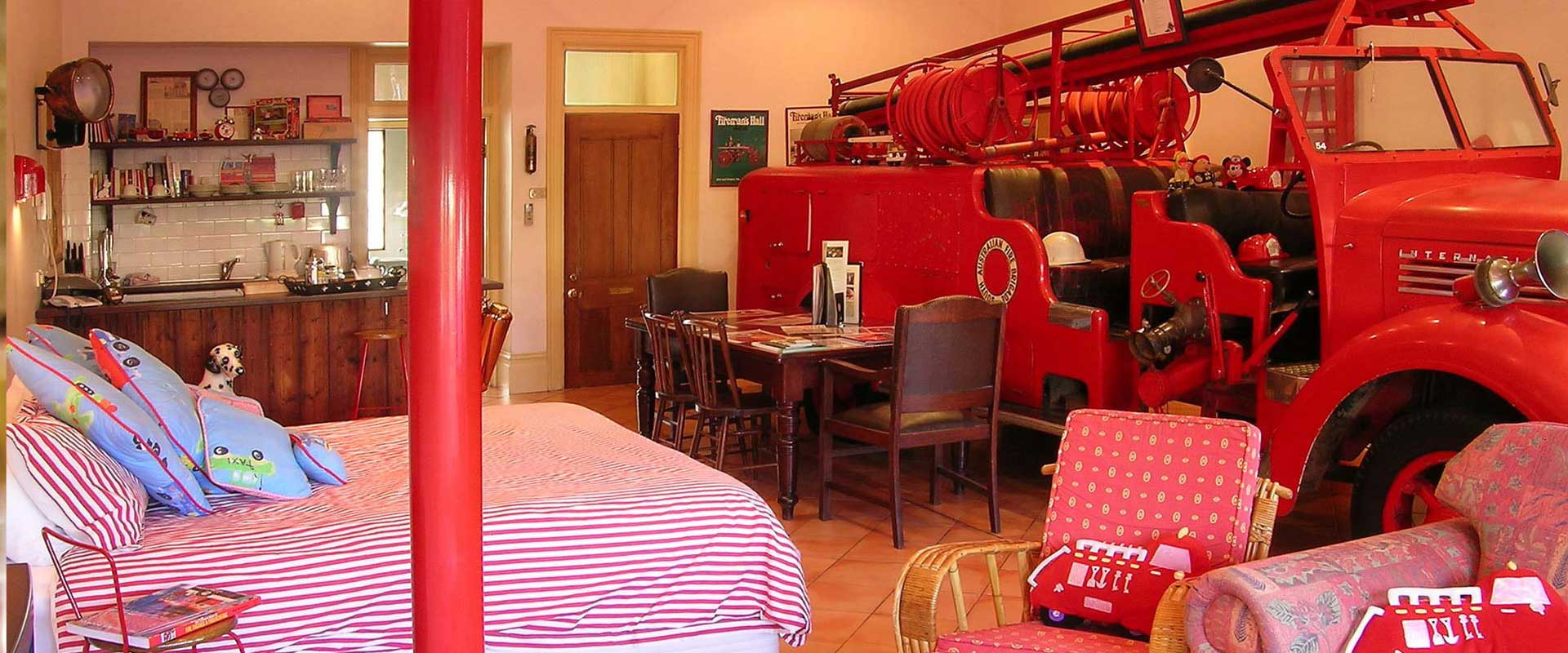 North Star Hotel, Southern Flinders Ranges
Established in 1854 in Melrose, the North Star Hotel is one of the oldest hotels in the Flinders Ranges and as the respected forefather of Flinders accommodation, it's seen countless changes over the years.
Today, the main structure is comprised of boutique-style guest rooms complete with earthy décor and luxury fittings. Beyond the hotel, in an unassuming block, lie two dilapidated trucks – one faded red, the other faded green. Stacked on the trucks are two alpine bungalow-style cottages, complete with reverse cycle air conditioning, multiple bedrooms with en suites, lounges, kitchens and separate balconies.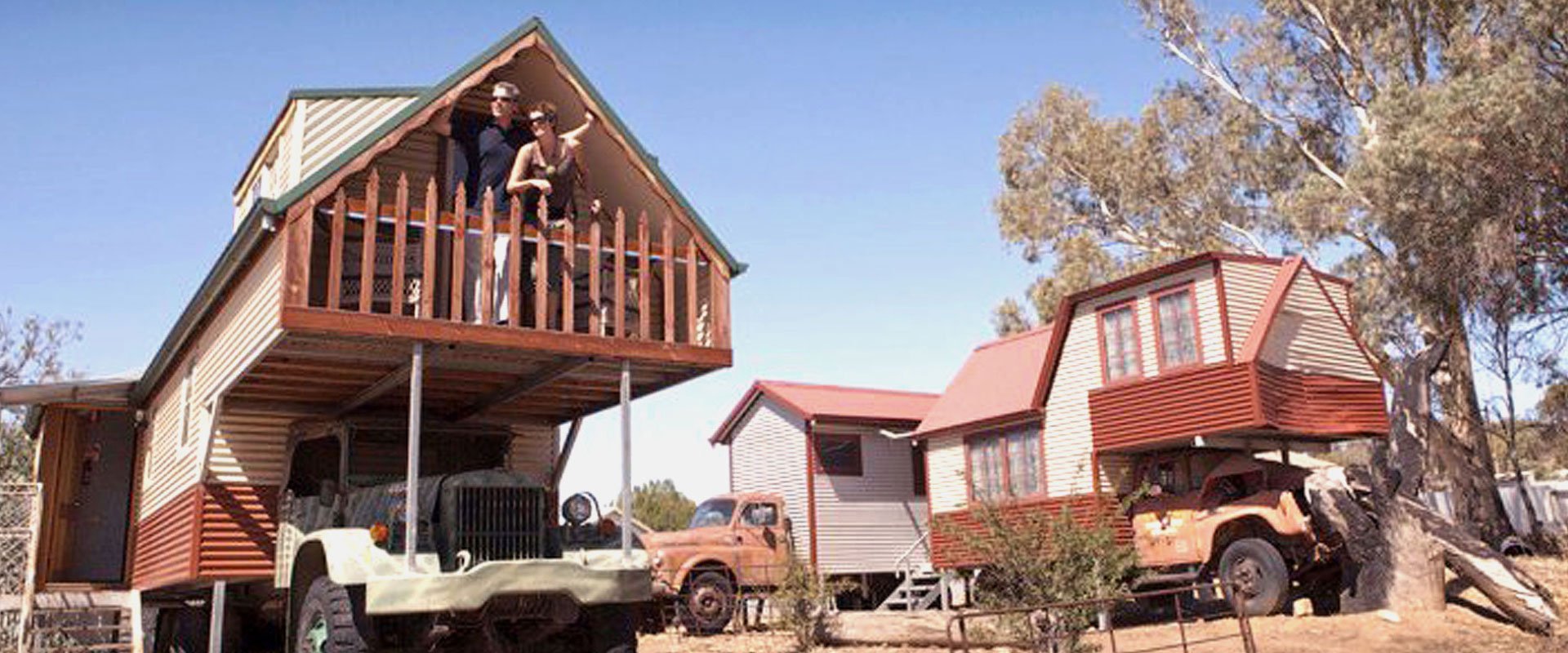 Ikara Safari Camp, Flinders Ranges
Love the idea of camping, but hate the idea of roughing it? Introducing Ikara Safari Camp's "glamping" experience at Wilpena Pound Resort. Sleep under the stars in the Flinders Ranges National Park without the fuss of a traditional (and far less glam) camping trip. You'll find all the amenities your heart could desire right at your manicured fingertips.
Premium tents come with king size beds, en suite bathrooms, power and air conditioning (a must in summer months). Just outside your sturdy canvas walls are river red gums, beautiful native pines and abundant wildlife. Enjoy a hot breakfast each morning, keep connected with free WiFi, then set off for a day of exploration.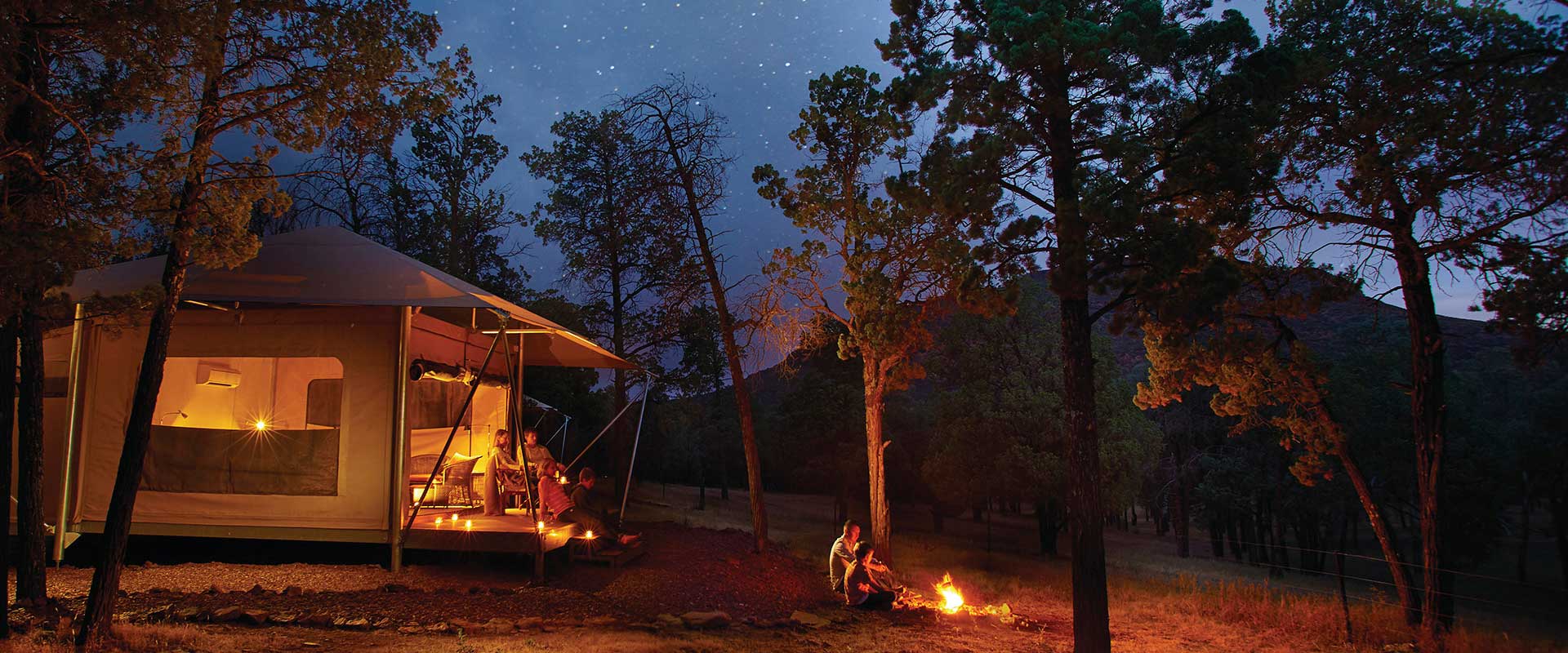 The Desert Cave Hotel, Coober Pedy
Descend deep underground into a luxury labyrinth at The Desert Cave Hotel in Coober Pedy. Sleeping below the earth's surface is a completely unique experience and at 25 metres below land, rooms at this outback hotel are well and truly out of sight.
Each room is carved out of the earth, with beautiful naturally-textured sandstone walls. Amenities are what you'd expect from a quality hotel with standard rooms, superior rooms, family rooms and apartments on-offer, as well as a pool, spa and fine dining restaurant.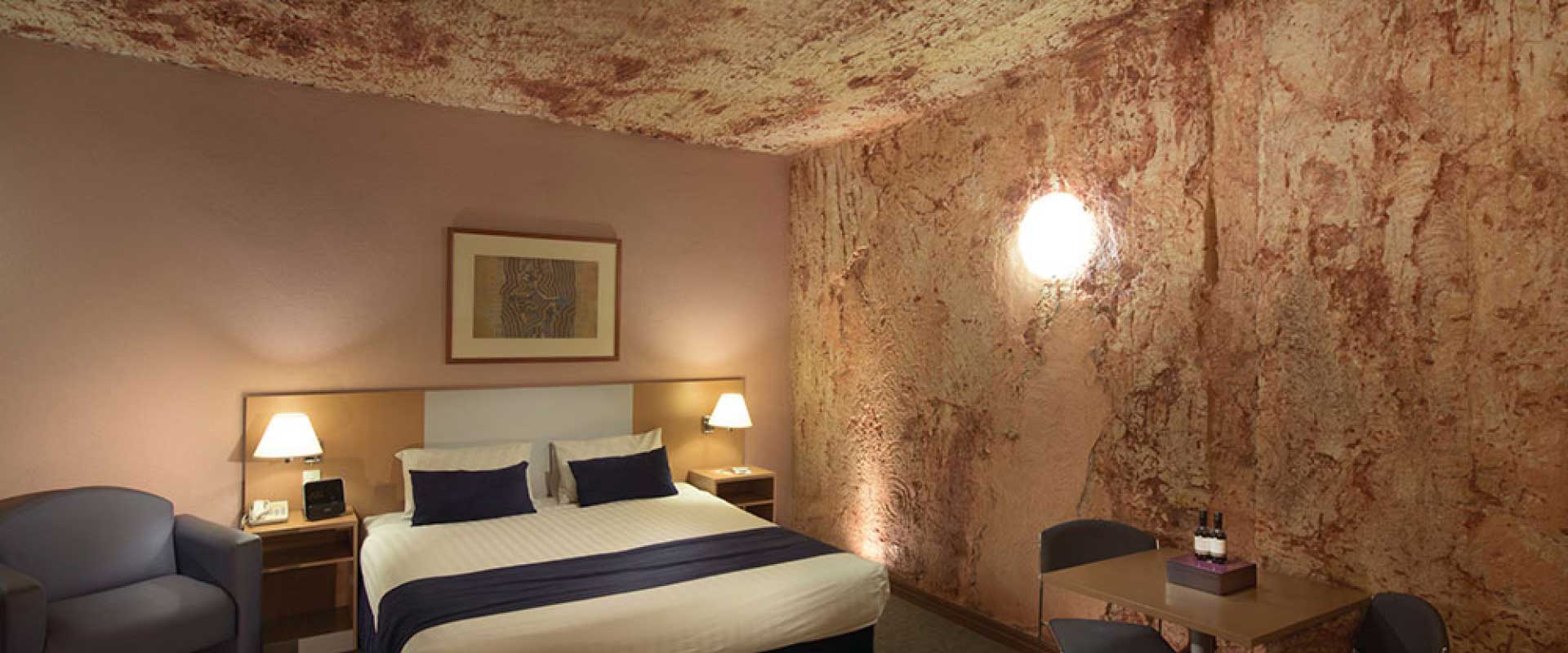 The Arches of Allendale, Limestone Coast
Spend the night in a restored church originally built in the 1860s. The Arches of Allendale on the Limestone Coast boasts all the mod-cons within the existing architecture of the original church.
Unique, boutique and self-catering, the restored church sleeps up to eight people across two levels, with a fully-equipped kitchen, outdoor barbecue area and a beautiful stained glass window at the entrance.
The Arches of Allendale is located just 20 minutes drive south of Mount Gambier - and is one of the suggested stops on the road trip from Melbourne to Adelaide.