Par for the course, we've picked 10 of the best golf courses in Adelaide and South Australia. Putt your way to perfection with our must-visit list.
With more than 40 golf clubs in South Australia, the region is rife with greens and fairways and welcoming of all players. No matter where you venture on your holiday in South Australia, we've got a golf course that will suit you to a tee. Start at gorgeous city clubs before caddying to world-famous coastal, hills and Outback courses. Build your birdies, banish your bogies or practice your swing with our guide to the 10 best golf courses in Adelaide and South Australia.  
1. The Grange Golf Club, Adelaide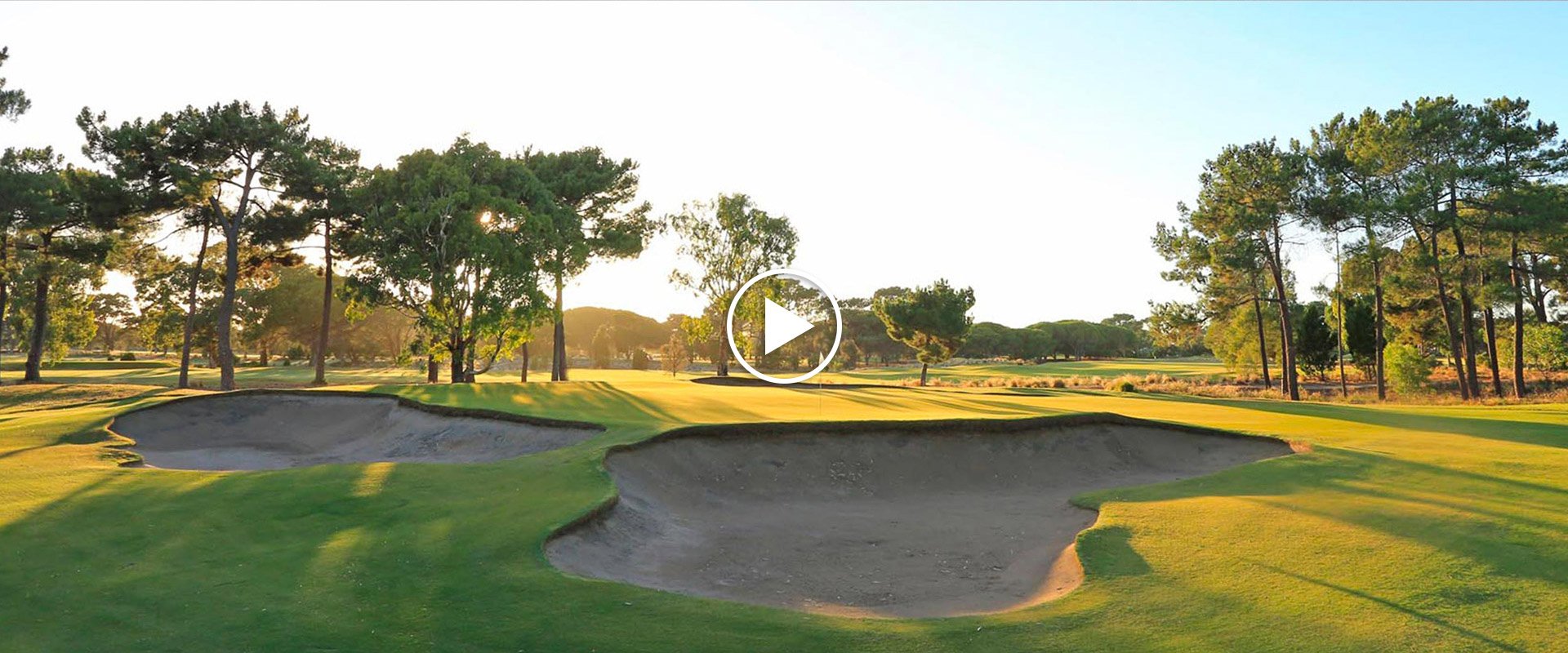 The birthplace of Greg Norman's professional career, picture-perfect Grange Golf Club combines two internationally-rated 18-hole golf courses in one of South Australia's premier sporting venues. The Grange Golf Club offers a multi-award-winning function centre, pro shop and fantastic restaurant. Post-game, treat yourself to lunch at Henley Square.
2. GLENELG GOLF CLUB, ADELAIDE
Enviable course complexity keeps players on their toes and lays down the gauntlet for a challenge at Glenelg Golf Club. This premium sandbelt course has a reputation for its flawlessly presented fairways and practice areas and is ranked among the top 40 courses in Australia. After a big day of playing, reward your efforts with a beach swim or enjoy the sunset at Glenelg Jetty.  
3. Links Lady Bay, Fleurieu Peninsula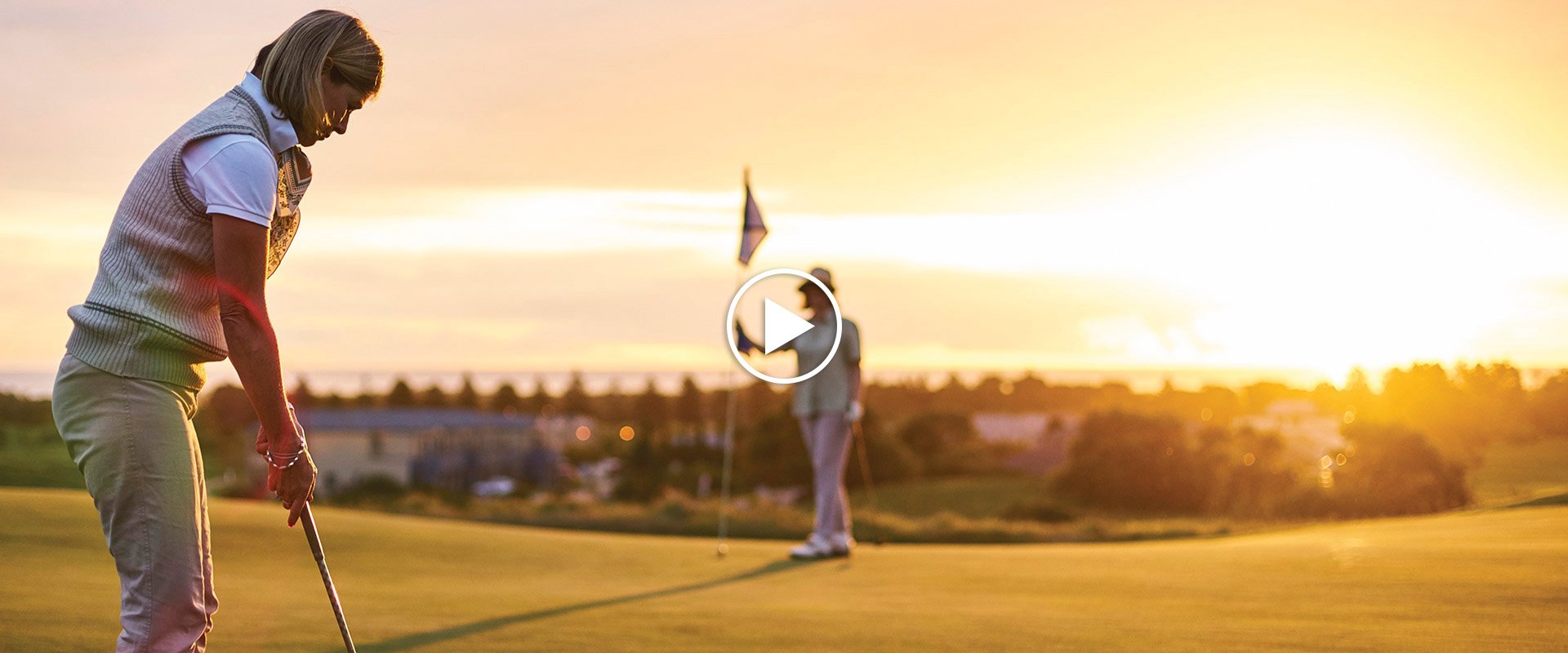 Links Lady Bay in Fleurieu Peninsula's  coastal town of Normanville is the number-one rated public access golf course in South Australia, with two nines that loop around and back on each other.  Wildlife is abundant, from cackling cockatoos to bounding kangaroos, so you'll always be in good company on this resort-style course. Pop into the clubhouse for a delightful meal, book a massage at the spa and stay right at the resort to make the most of getting to the tee box on time. 
4. Royal Adelaide Golf Club, Adelaide 
One of the top golf courses in Adelaide, Royal Adelaide Golf Club is among the top 10 in the country. Located 15 minutes from the CBD in the metropolitan seaside of Henley Beach, start the morning with a game of Golf before retreating to Henley square for a refreshing drink and bite to eat. It's a majestic golfing experience, especially when sea breezes whip through the cypress pines bordering the course.
5. Kooyonga Golf Club, Adelaide 
Designed by home-grown Adelaide golf course architect, H.L Rymill, Kooyonga Golf Club is a championship golf course that has played host to multiple Australian Opens. Close to the beach and just 15 minutes from Adelaide, Kooyonga Golf Club is a beautiful, undulating course, refreshed by sea breezes. Work up an apetite from a day of playing and reward yourself with a reservation at one of Adelaides best restaurants.  
6. Tanunda Pines Golf Club, Barossa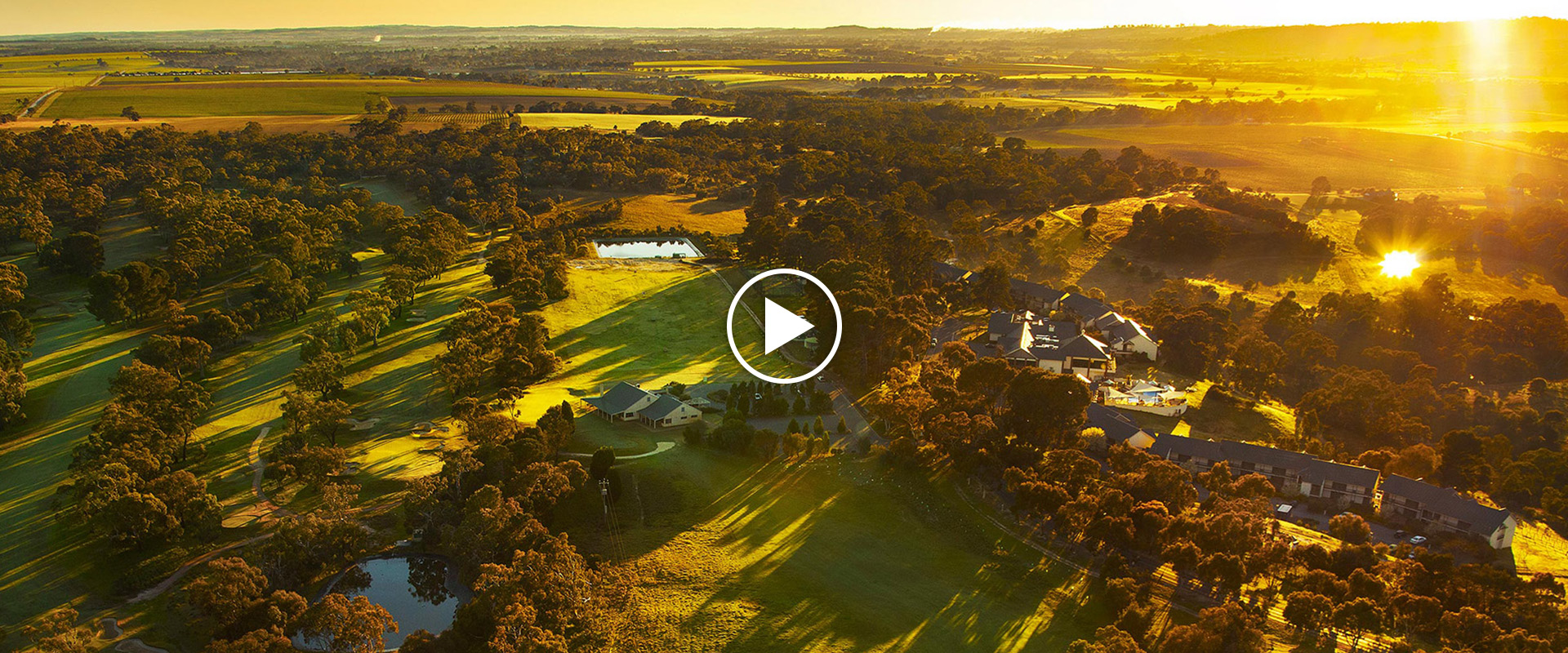 One of the best Barossa Valley golf courses, Tanuda Pines lies tucked amongst 100-year-old gums and rows of leafy grape vines. Combining three of life's great pleasures – golf, wildlife and wine  – it was judged as one of the world's top courses by US Golf Magazine. You'll find the Tanunda Pines Golf Club at Tanunda, just over an hour drive from Adelaide's CBD, smack-bang in the centre of the Barossa, South Australia's food and wine haven .
7. Coober Pedy Opal Fields Golf Club, Outback South Australia 
Voted as one of the world's most unique golf courses with its crushed rock fairways and sandy greens, the Coober Pedy Opal Fields Golf Club is the only golf club in the world with reciprocal rights to St Andrews in Scotland. The course traverses the Outback's desert flats, boasting an otherworldly palette; golf greens are black and the fairways are white with red sun-baked earth in between. Afterwards, explore this quirky outback town with our guide to the best things to do in Coober Pedy.
8. Robe Golf Course, Limestone Coast 
Just metres from some of the best sand and surf on the Limestone Coast lies one of South Australia's best coastal golf courses. Just a short stroll from the beach and the plethora of chic cafes and boutiques that dot the seaside town of Robe's main street, Robe Golf Club is ideally located on for summer golf sessions in the sun. The 18-hole course offers three distinct loops encompassing six holes, with a recent expansion professionally designed by Neil Crafter. Put the day away between impressive sand dunes and soaking in sweeping views of the Southern Ocean.
9. Mount Compass Golf Course, Fleurieu Peninsula
Mount Compass Golf Course sits between the rolling vines of McLaren Vale and jaw-dropping beaches of the Fleurieu Peninsula. The 18-hole links-style golf course is open to the public seven days a week, is home to a pro golf shop and has an on-site restaurant. Voted as one of Australia's top 100 golf courses for 2020 by Golf Digest, the course is less than an hours drive from Adelaide and minutes from Port Elliot, Victor Harbor and McLaren Vale.
10. MANNUM GOLF CLUB, MANNUM 
Regionally based in and only 85km from Adelaide, Mannum's Golf course has dog legs and deadly fast greens that will test any golfer's skills – many call it South Australia's best-kept secret. Family-friendly and high on value, the course is a nine-hole layout with 72 par for ladies and 73 for men. Self-contained RV accommodation is welcomed, as are pets. 

Sports and recreational activities in South Australia
Package up four of South Australia's most prestigious golf courses - including Glenelg Golf Club, one of Australia's top 40 - to pair a round of golf with wine on a private Four Reds tour. It doesn't end with golf. Discover Adelaide's top 10 adventures for sports lovers.