Unearth an underground world beneath the dry, red dirt of the Outback.
Journey to South Australia's desert underground mining settlement of Coober Pedy – Australia's opal capital. The backdrop to many movies, Coober Pedy is famous for its sun-baked lunar landscape, fascinating history and quirky lifestyle. Descend beneath the ground and discover a labyrinth of underground houses, hotels and even shops. Spend a peaceful morning in underground churches, fossick for your own opals or take a tour to one of the many surrounding natural wonders. 
things to see and do in coober pedy
1. KANKU-BREAKAWAYS CONSERVATION PARK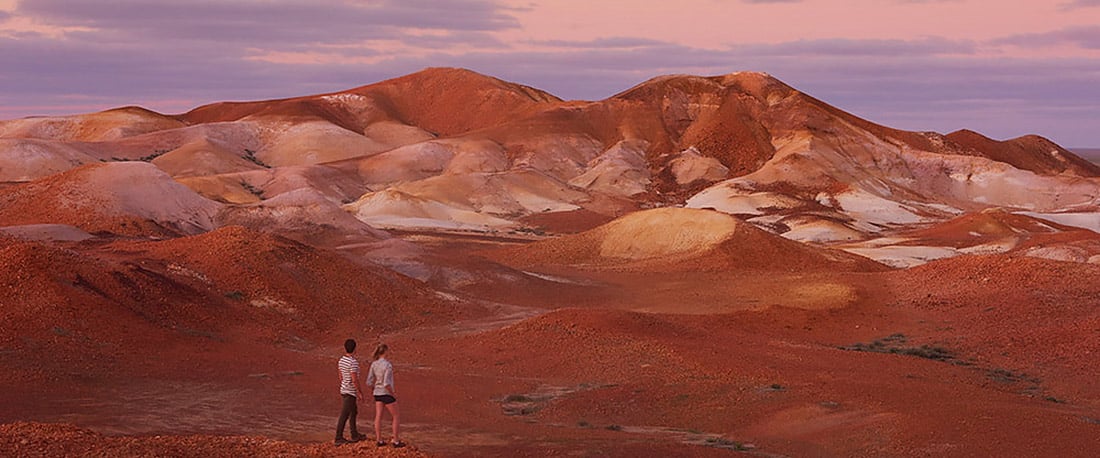 Experience the expansive, rugged beauty of the Outback at The Breakaways, a 15,000 hectare conservation park 25km outside of Coober Pedy. The striking sandstone tablelands, that turn to spectacular reds and oranges at golden hour,  are also home to a unique array of native flora and fauna. Jump on a guided tour with Arid Areas Tours or grab a permit from the Coober Pedy Visitor Centre and explore this ancient landscape yourself.
2. ANNA CREEK PAINTED hills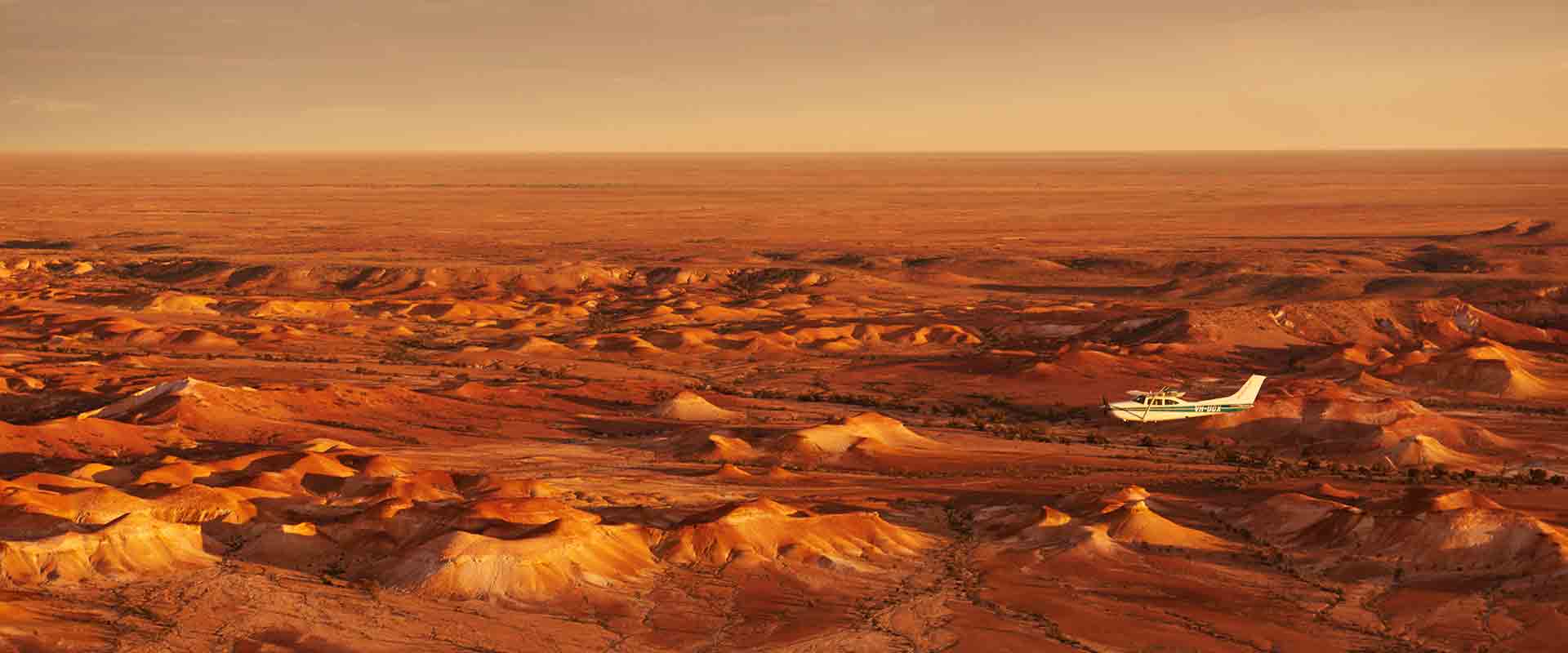 Hidden in the South Australian Outback lies one of nature's greatest and oldest masterpieces. The vast, magical landscape of Anna Creek Painted Hills is a spectacular outcrop of otherworldly deep orange mountains that emerge from the flat desert landscape. Carved out in the red earth of the Outback, it's hard to believe this 80-million-year-old beauty is actually an extinct inland sea. Only accessible by air, jump aboard a Wrightsair tour from Coober Pedy, William Creek or Arkaroola to see this ancient landscape from the air. The tour will land between the peaks so you can walk among the colourful hills on foot and experience solitude like nowhere else. 
3. UMOONA OPAL MINE AND MUSEUM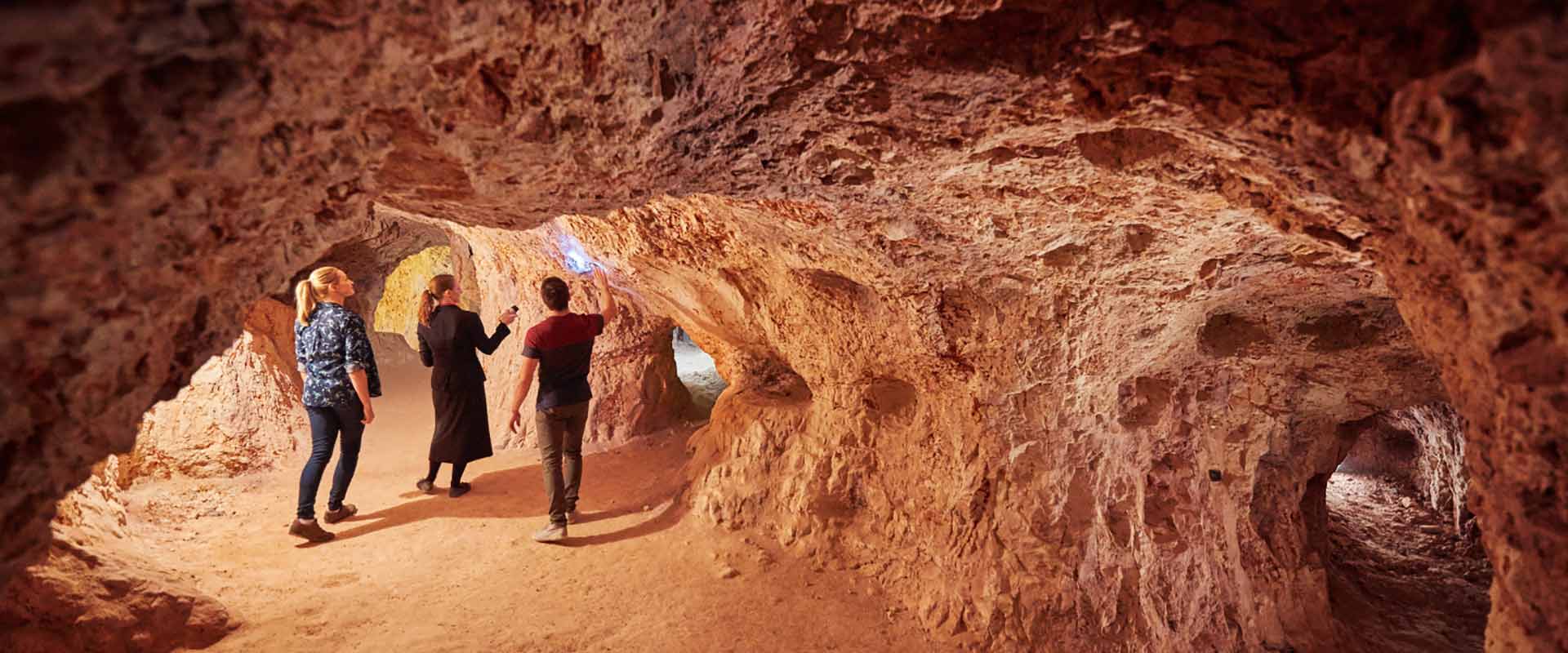 Delve deep into life in Coober Pedy at this underground museum and opal mine. Learn about the history of aboriginal and European settlement in the area in the underground museum and see fossils gathered from the area's extinct inland sea. Join a tour to see how life is lived in a modern Coober Pedy underground dugout. Tours at Umoona Opal Mine and Museum through the aboriginal interpretive centre, underground home and the opal mine run daily. There's also a café and souvenir shop on site.
4. JOSEPHINE'S GALLERY AND KANGAROO ORPHANAGE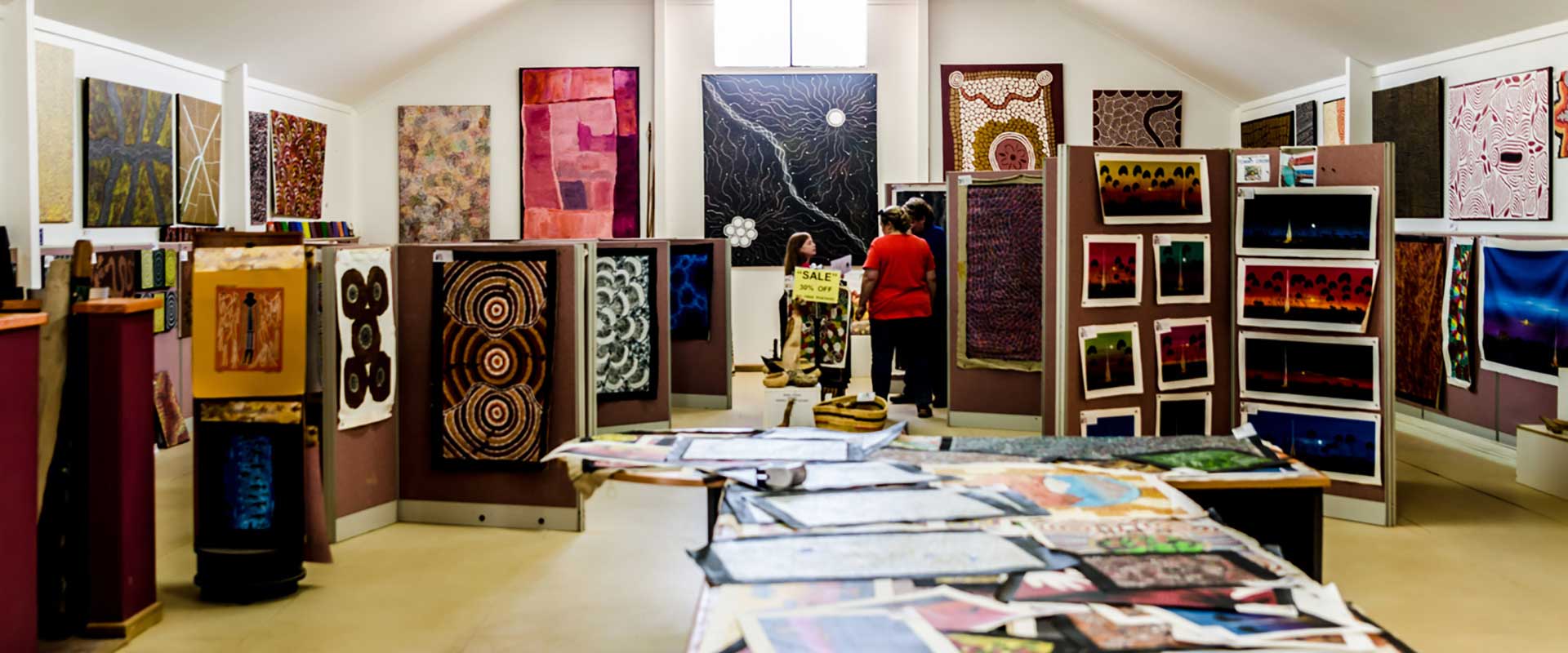 Immerse yourself into the rare, world class Aboriginal art gallery while meeting orphaned Kangaroos at the same time. Jospehine's Gallery holds an extensive range of Aboriginal artefacts including works by many of Australia's best known Aboriginal Artists. Here you can also experience an Aboriginal Cultural and heritage talk explaining the history of Aboriginal art, weaponry, and bush medicine. In 2008 the gallery began taking in orphaned roos from the far north of South Australia and since then have expanded to take in all Australian wildlife from the likes of Wombats, Birds and Lizards for you to meet.
5. DESERT SKY TOURS
Marvel at the Flinders Ranges Outback from the passenger seat with a 4WD tour by Desert Sky Tours. Providing a range of pre-planned tours (with hotel/motel accommodation included), secure your seatbelts as you embark on the ride of your life – visiting the iconic Australian outback destinations only in the Flinders Ranges. Your tour guide Howard, knows and loves the outback and is ready to provide you with detailed information and his experience in the outback, means you can travel safely and comfortably.
6. THE BIG WINCH CAFE AND EXPERIENCES 
Perched looking over the unique and quirky Coober Pedy eat, drink and enjoy the view at the Big Winch 360. Take in the expansive views to the Breakaways and Coober Pedy while enjoying South Australian Food and Wine in the remarkable café and bar. With a lawn to lounge on, set up for the best seats in the house to watch an outback sunset over the town and Kanku Breakaways Conservation Park.
7. 4WD ECO TOUR 
Travel into rarely visited desert regions and be immersed into the real Australian Outback and Aboriginal culture with 4WD Eco Tours. With qualified tour guides who have a passion and respect for the outback, get up close and personal with some of Australia's most breath-taking scenery otherwise inaccessible on larger tours. Safely explore the outback while travelling in smaller groups and experience a personalised and unique tour experience, with likeminded travellers
8. FIVE-DAY FLINDERS RANGES AND OUTBACK TOUR 
Embark on an Outback Discovery Tour with Aussie Heritage Tours, and see the breath-taking sights of Coober Pedy, Lake Eyre & Wilpena Pound in a four day tour. On this tour, you'll journey from Adelaide to Coober Pedy before checking-in to your underground motel for the night. Wake up early the next morning to watch a firey outback sunrise at the Breakaways Conservation Park before exploring the town of Coober Pedy. Here you will visit some of the iconic Coober Pedy sights to see including an opal shop, the Umoona Opal Museum, the Big Winch Lookout and an underground catholic church before heading on your way to further into the outback.
A LITTLE MORE COOBER PEDY...
Stay longer in Coober Pedy and check out our guide to the best places to unwind underground while visiting this quirky Outback town. Ready to explore more of Outback South Australia? Check out our guide to the best experiences and tours for an unforgettable Outback adventure.