Fancy pulling up a seat at Australia's best restaurant? How about sipping a drop or two of the world's best wine? Kicking back at the country's best luxury hotel? South Australia has you covered.
When it comes to dishing up the best, South Australia punches well above its weight. From world-class gin to unbelievable beach paradise, here's our top picks of the best (literally) Australia has to offer, as dubbed by Australia and the world. Set off this long weekend and start ticking each off these South Australian icons off one by one, but we recommend booking in advance!
1.
Best restaurant design finalist: Africola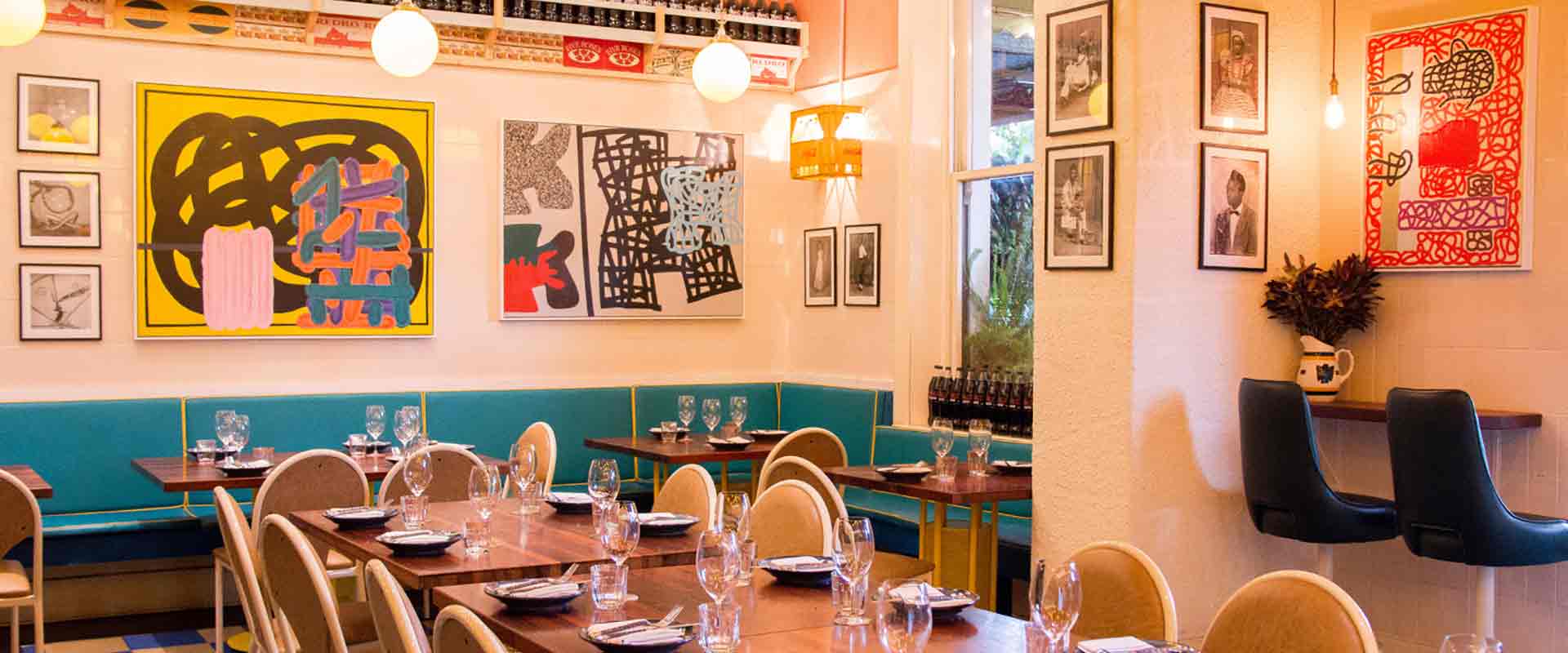 Sitting down for a meal at Adelaide's Africola, you'd be forgiven for thinking you'd just pulled up a seat at a chic North African diner. Contemporary and quirky work hand in hand at the vibrant east-end restaurant, which was named a finalist in Gourmet Traveller Restaurant Awards for best design. A living, breathing work of art designed by restaurant co-owner James Brown, modern black and white tones pair perfectly with wildly different artwork to create a unique and inviting dining space to cosy up with friends. And the epic food only lifts the atmosphere; Johannesburg-born head-chef Duncan Welgemoed dishes up authentic North African cuisine with a big emphasis on vegetables, seafood and smoked meats. We'll save you a seat.
2.
Best wine in the world: Kellermeister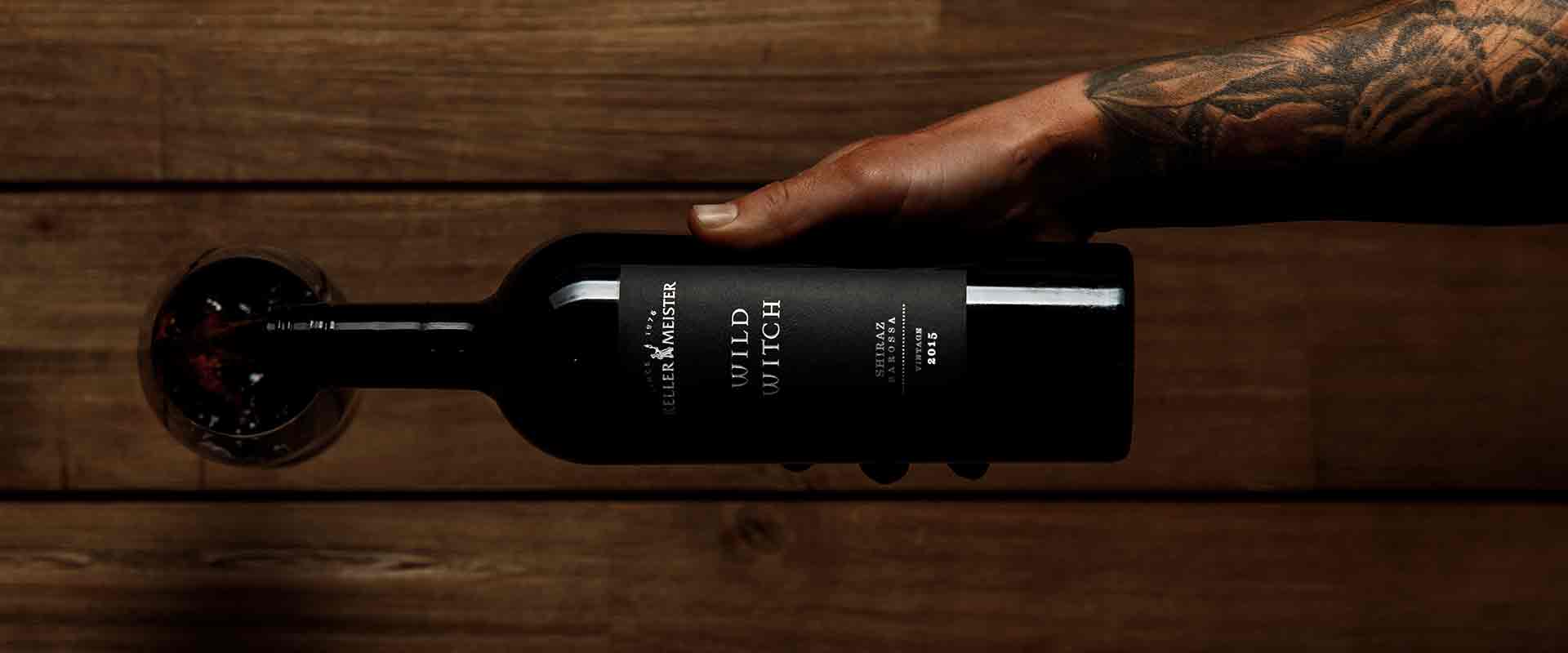 The best wine in the world (yes, you read correctly, the WORLD) is found right here in South Australia at a boutique, family-run Barossa winery. Kellermeister Wines' Wild Witch Shiraz 2015 vintage outshone a field of international wines to take out Wine of the Year honours at the prestigious London Wine Competition. The wine was also ranked the competition's best Australian wine and best Shiraz – now they're some impressive credentials. And the best spot to drink the world's best wine? Right from the source in Australia's wine mecca, of course. Spend an afternoon in Kellermeister's famous mud-brick cellar door tasting their best drops. The Lyndoch winery also boasts one of the most breathtaking views in the Barossa. Why not make a weekend of it with our three-day Barossa itinerary.
3.
Best contemporary gin in the world: Kangaroo Island Spirits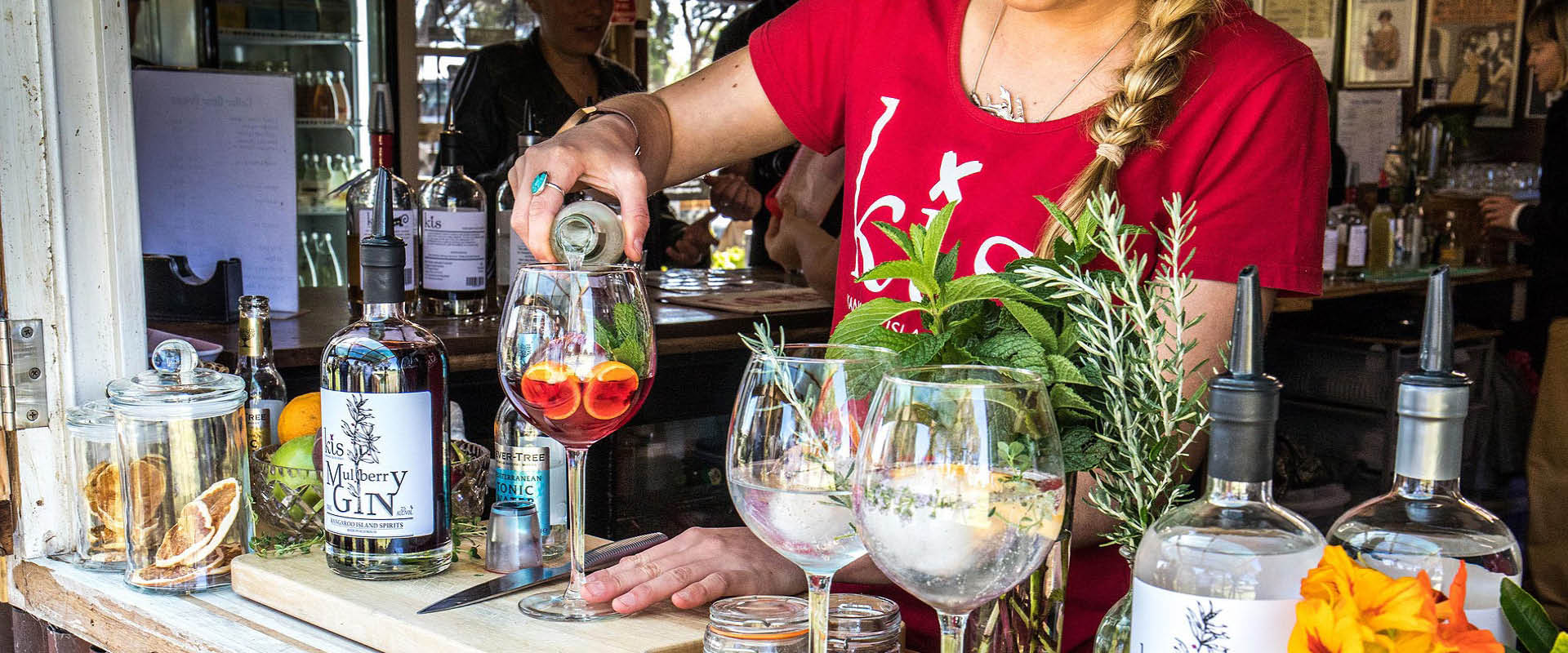 Australian gin lovers rejoice – the best contemporary gin in the world is on your doorstep. Kangaroo Island Sprits' KIS O'Gin was named the best contemporary gin at the International Wine and Spirits Competition in London – the  first in Australia to take home a trophy at this internationally renowned competition. Make room in your liquor cabinet because the accolades don't stop there. KIS also collected medals for their Wild Gin, Old Tom and Whisky Barrel Aged Gin. Inspired by the Kangaroo Island landscape, the Cygnet River distillery creates handmade small-batch blends using local ingredients like bush daisy and native juniper foraged from the wild coast of the island. Love a G&T? Visit the Kangaroo Island distillery to try your hand at distilling and delve into the fascinating world of gin on a gin blending masterclass.
4.
Australia's only beach bar: Moseley Beach Club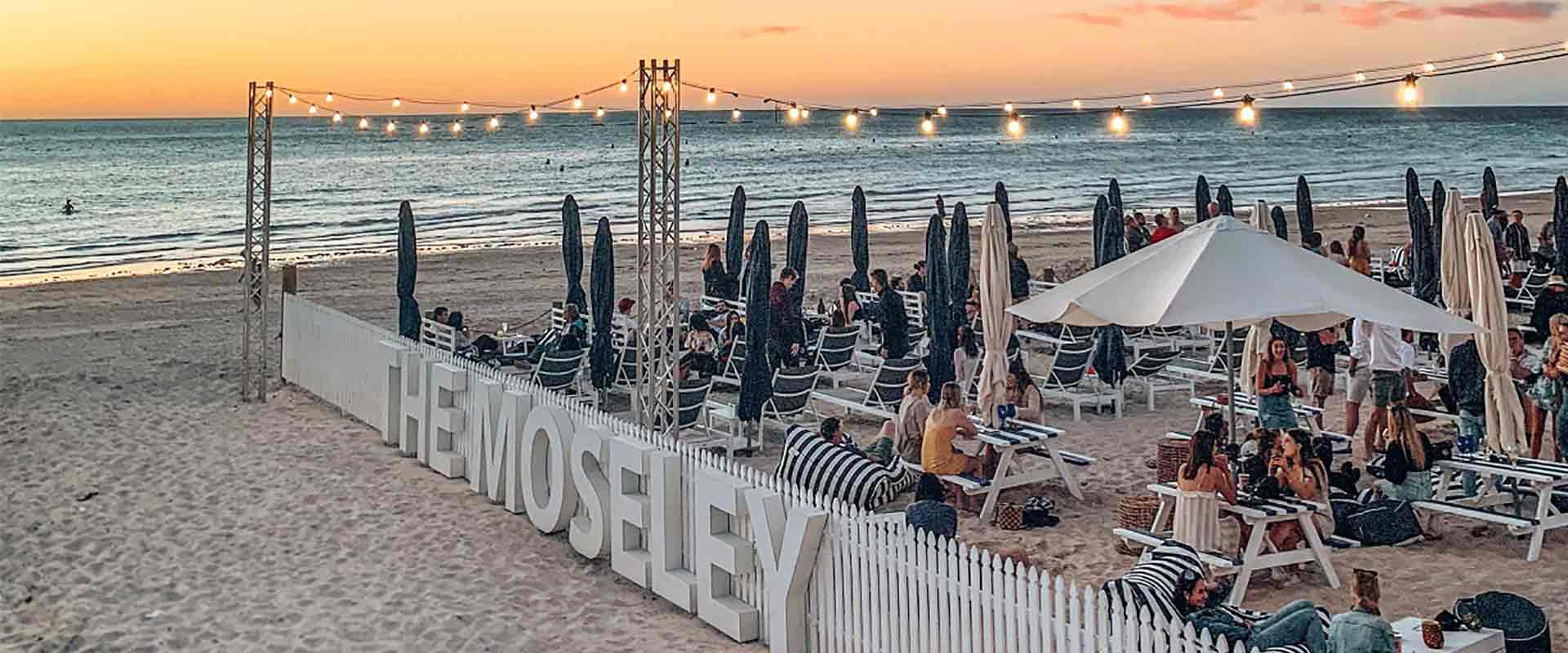 Sip cocktails at Australia's only official bar on the beach, just minutes from the Adelaide CBD. At the Moseley Beach Club in Glenelg, you can pull up a seat at the bar without even taking your toes out of the sand. Grab a cocktail and settle-in for the day on chic sun beds or fully-serviced lounges and drink in the summer party vibes and Adelaide's beach sunsets surrounded by the white sand and lapping waves. Casual dining is available as well as a bar, with live music and DJs providing the perfect summer soundtrack. Balmy summer night plans are sorted.
5.
Best luxury hotel: Mayfair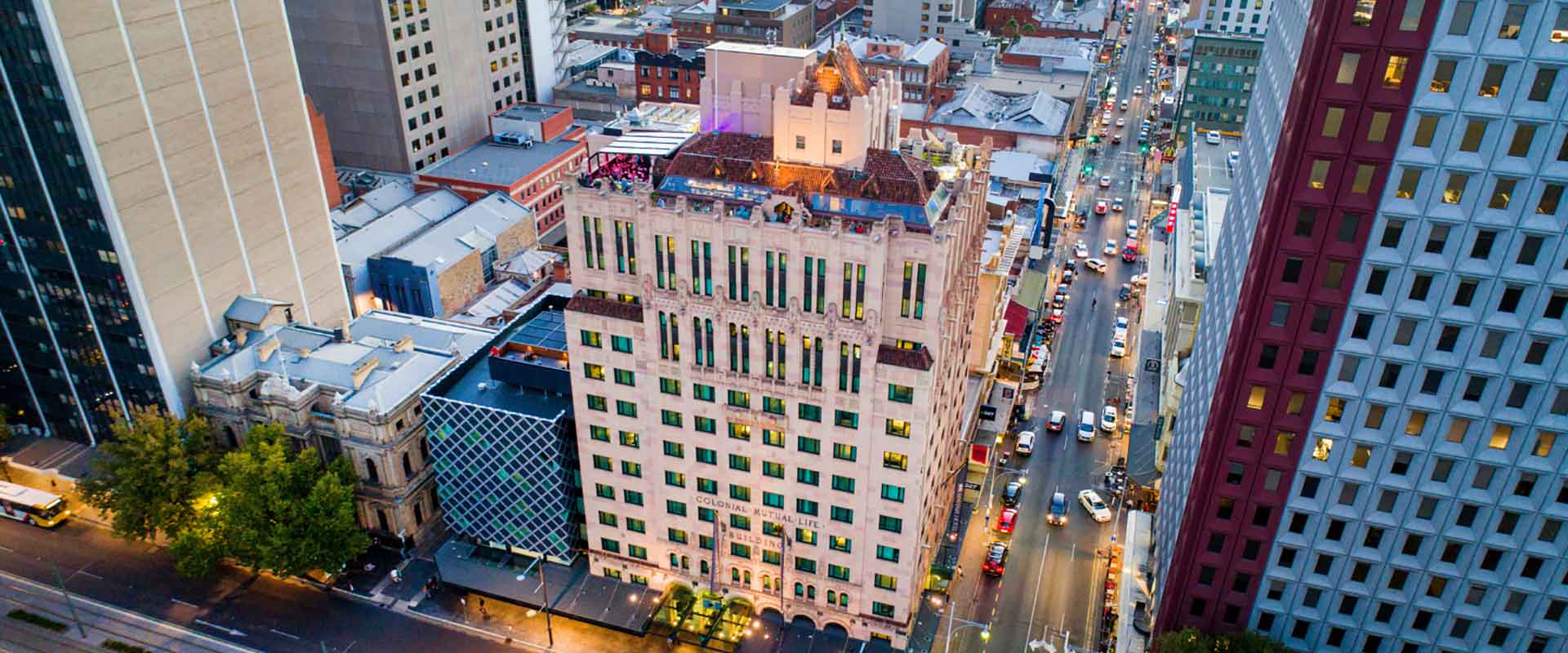 When it comes to kicking back in luxury, there's nowhere better than Adelaide - literally. In the heart of the city, check in to the Mayfair Hotel - Australia's best five-star hotel as voted by Trivago. Nestled in a 1930s heritage-listed building on the doorstep of Adelaide's small bars scene, The Mayfair offers luxury accommodation in an enviable location, decked out with every creature comfort you could dream of. Little extras to make your stay memorable include luxury skincare products, rain showers and a premium complimentary minibar featuring local products. If you're feeling hungry, head downstairs to the on-site subterranean restaurant Mayflower before venturing up to the roof for a nightcap at Hennessy Rooftop Bar.
6.
Vivonne Bay - Best beach in Australia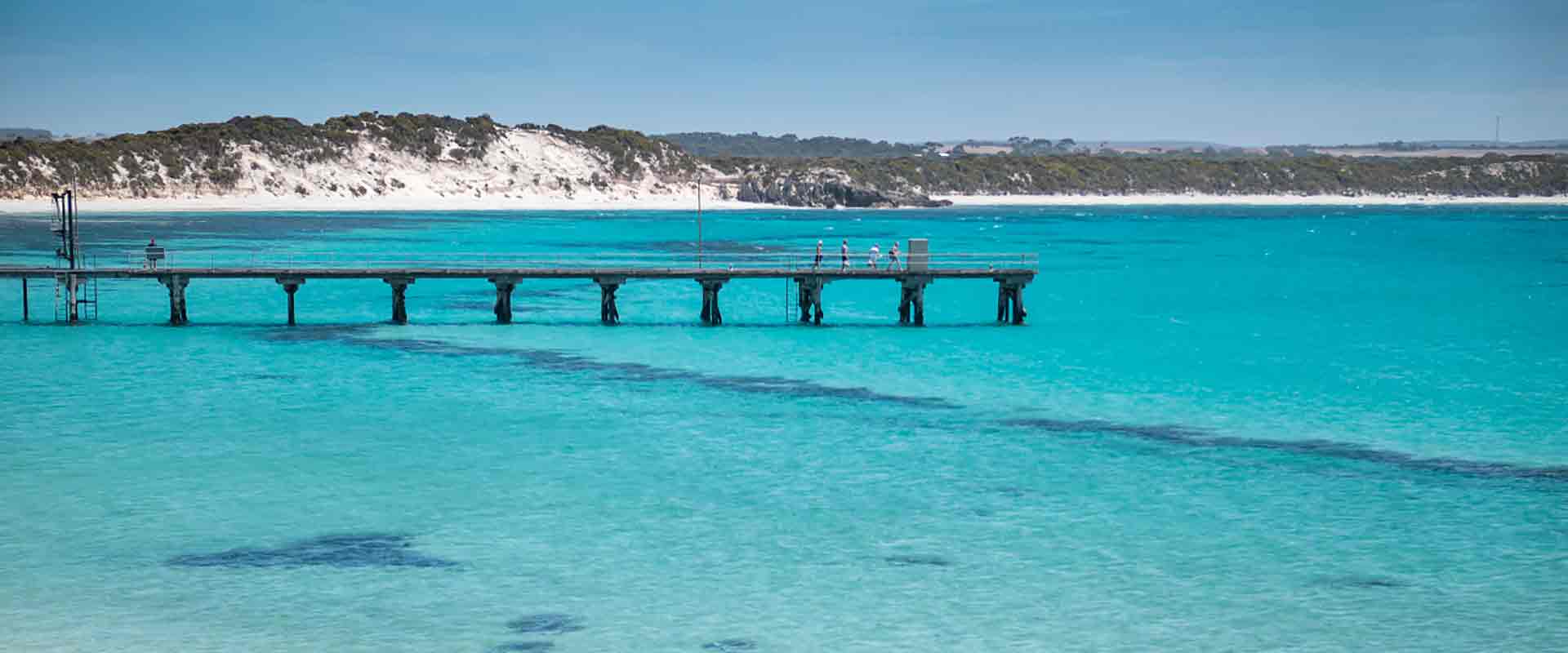 Like something out of your wildest tropical beach dreams, Kangaroo Island's Vivonne Bay is a genuine island paradise. Once voted Australia's best beach, six-kilometres of white sandy shores meet gently lapping waves. Imagine sinking your toes into powdered-sugar sand and diving into crystal-clear waters that have to be seen to be believed. With a jetty framing the south-end and distant dunes in the north, this beach is the perfect spot for a quick dip, a picnic or a spot of fishing. It's also a popular haunt for the locals, with dolphins and seals often spotted enjoying the post-card worthy waters. For more beach nirvana, check out our list of eight beaches you won't believe are in South Australia.
LINGER LONGER IN ADELAIDE
Ready to experience the best South Australia has to offer? Find the perfect base for your Adelaide adventure and check out our guide to the best hotels in Adelaide.