Winter in South Australia looks like an afternoon spent sipping award-winning red wine, curled up by a roaring fire. Can you feel it?
Be enticed out of hibernation and into some of South Australia's cosiest cellar doors. South Australia really steps into its own during winter - imagine rolling green hills framed by mist, smoke billowing out of chimneys and quaint cellar doors welcoming visitors into the dry warmth. One of the best ways to experience South Australia during winter is to visit one of our world class wineries. Spend your day tasting award-winning wine and watch the rain and mist settle in over postcard perfect scenery, from the warmth of your fireside chair. Sip Clare Valley wine by the crackle of a warm fire, warm up while sipping cool climate wines in the Adelaide Hills or nestle in at a Barossa winery with a glass of shiraz in hand.  
 Here's our top spots to warm up… We'll save you a spot by the fire.
1. Mt Lofty Ranges Vineyard, Adelaide Hills
Nestle up by the fire while you soak in views stretching across the rolling green countryside. Perched high above the Adelaide Hills, you can enjoy a long lunch with a view at Mount Lofty Ranges Vineyard. Offering an award-winning local food and wine experience, the intimate, rustic cellar door features panoramic views, a 360-degree central open fireplace and modern and eclectic décor. A full seasonal a la carte menu and impressive degustation luncheon with optional wine pairings are available Thursday to Sunday while light lunch options are available Monday to Wednesday. 
2. Good Catholic Girl, Clare Valley
Winemaker Julie Barry struck out from the family business to establish this noteworthy drinking destination with a historical twist. Julie spent years studying the art of wine making while working for her parents famous company - Jim Barry Wines - before stepping out on her own in the wake of her father's death. The name, while seemingly pointing to her godly drop, is actually a nod to her grandmother Dorothy Douglas Wilson. Julie calls her a quintessential "good catholic girl" who has a heartbreaking link to World War I. Julie established Good Catholic Girl using the cuttings from her father's famous Armagh shiraz vineyard, with her first release timing divinely - the grapes picked on the day Pope John Paul 11 died. The cellar door is dripping in gothic and catholic trimmings to match with a warm fire to welcome you in. Just like church, Good Catholic Girl has certain days for worship - welcoming visitors to the cellar door in Sevenhill on Friday, Saturday and Sunday. 
3. Maxwell Wines, McLaren Vale
Maxwell Wines is an idyllic location for an unforgettable food and wine experience. The stunning limestone building is complemented by large picture windows, and breathtaking views overlooking the rolling hills of McLaren Vale. The winery boasts the most successful mead production in the Southern Hemisphere, with a range of sparkling and spiced beverages harking back to as early as 7,000 BC. Showcasing the best of the region and his own kitchen gardens, Head Chef Fabian Lehmann offers a versatile menu including à la carte options in Maxwell Restaurant. But it's the presentation of their seasonal tasting menu that will leave you in awe, with colourful dishes and imaginative plating marrying for the perfect Instagram moment. Taste wines or mead before you dine to ensure the perfect selection, or simply let it all happen, with wines expertly matched from the estate vineyards.
4. Hentley Farm, Barossa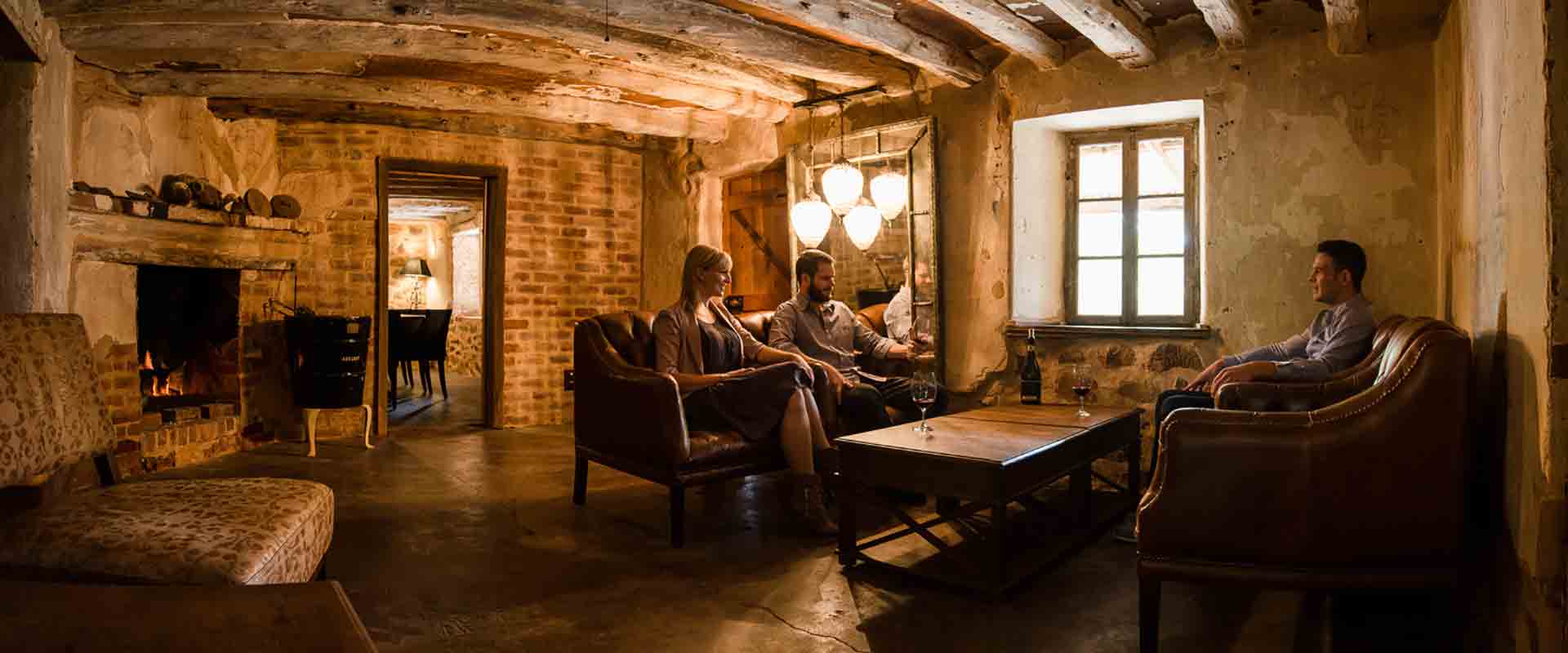 Nestled among the rolling green hills of the Barossa, Hentley Farm's award-winning cellar door is the perfect place to defrost and unwind with a glass (or two) of seriously good wine. Housed in a cosy 1840s cottage complete with an open fire place, exposed stone walls and wood beam ceilings, this boutique cellar door in the heart of Seppeltsfield oozes historic charm and embodies the rich culture of the Barossa. If you're feeling hungry, wander over to the award-winning on-site restaurant of the same name for an epic winter feast - cosy winter dining at its best. Settle in, we could be here a while! 
5. Henschke Cellars, Barossa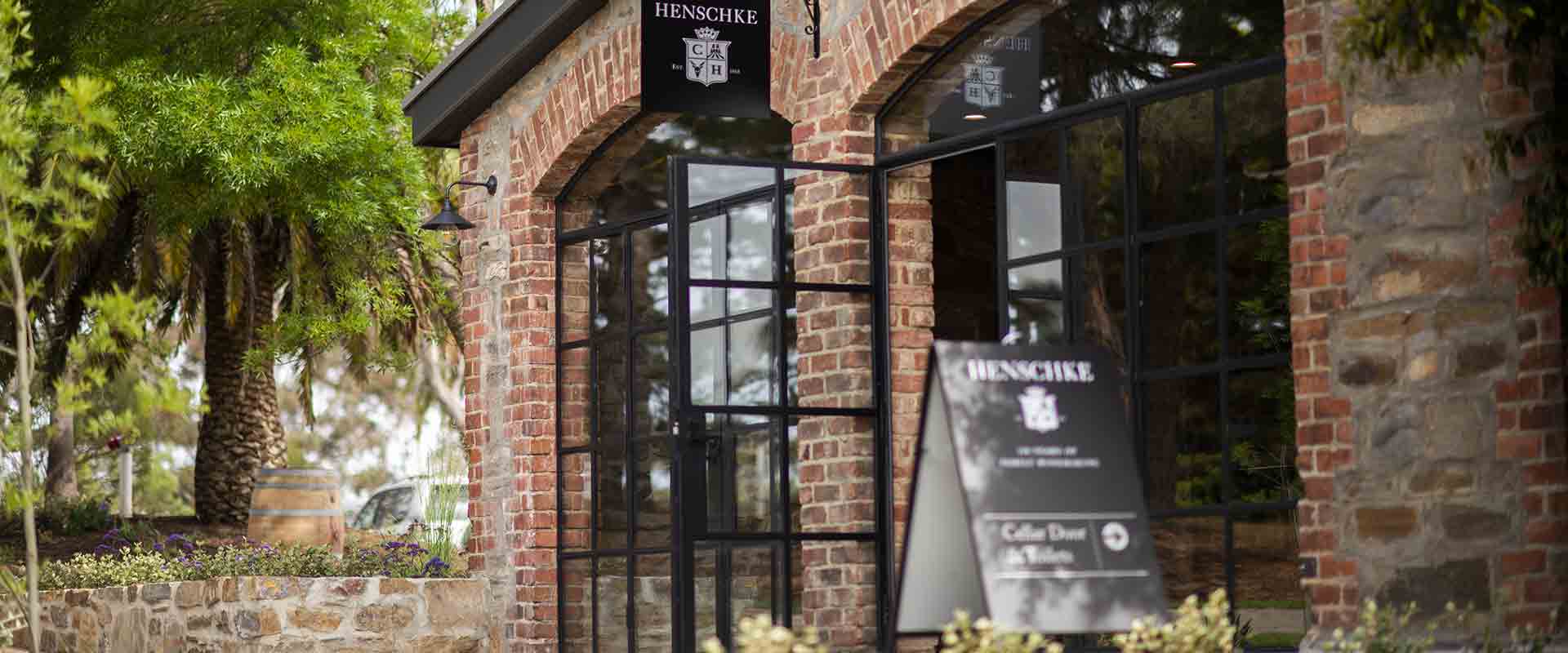 Drink in the Barossa's rich wine making history fire-side at one of the region's most iconic wineries, Henschke Cellars. Nestled in the lush hills of Keyneton, Henschke's original 1860s stone cellar and famed fifth-generation wines are the perfect combination to take the chill of any winter's day. While you're there, rug up and roam among the ancient, gnarled vines in the famed Hill of Grace vineyard.
6. Mount Lofty House, Adelaide Hills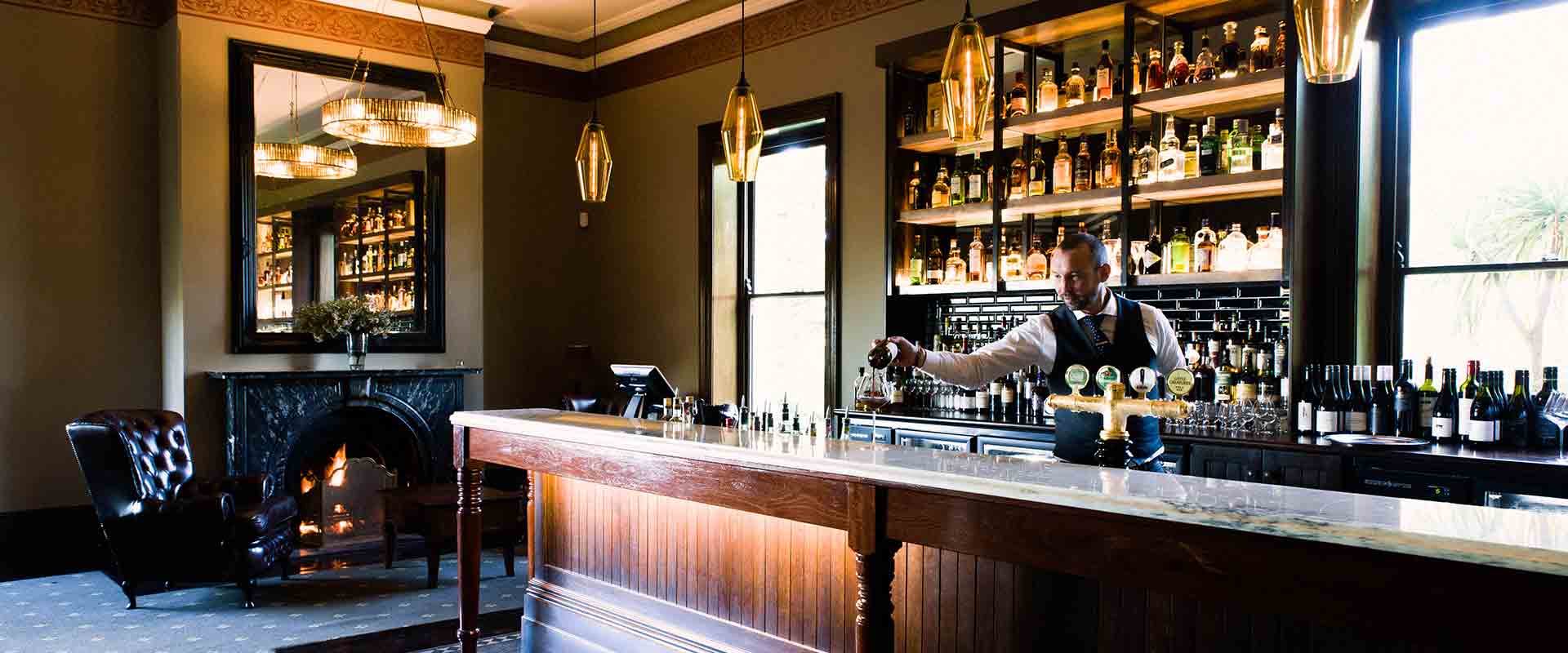 Cosy-up in Mount Lofty House's on-site bar, the Arthur Waterhouse Lounge for a glass of red and a casual meal by the roaring fireplace. While, yes, technically not a cellar door this cosy winter list would not be complete without mentioning Mount Lofty House and its seemingly endless whiskey collection. If you're feeling indulgent, it's the perfect sport for a pre or post-dinner drink, before heading next door for an incredible feast at Hardy's Verandah Restaurant. This Crafers restaurant has quickly made a name for itself with a timeless menu and sommelier-matched wine list earning Hardy's Verandah 3 Chef Hats and countless national and international awards. 
7. Karrawatta, Adelaide Hills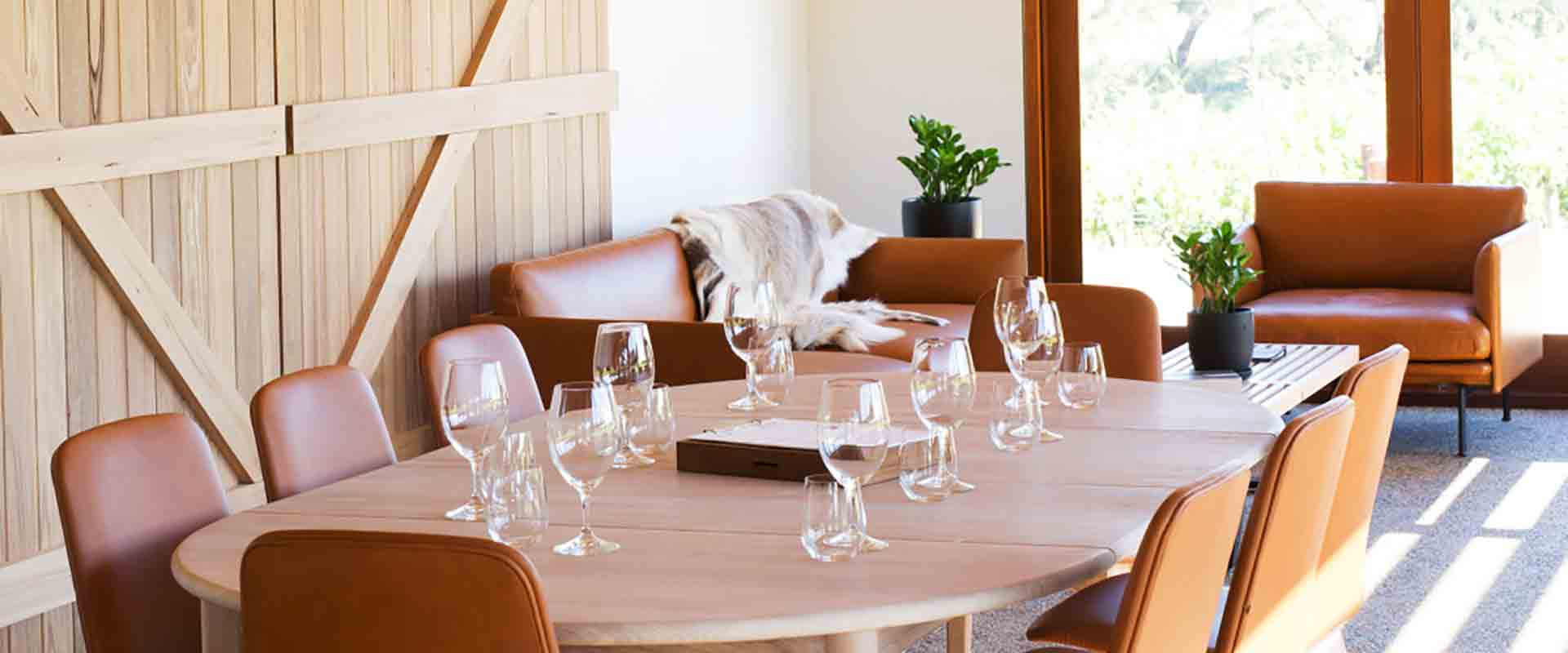 Wander into a converted dairy, nestled in the Adelaide Hills between vineyards and bush, and you will discover one of Adelaide's most picturesque new cellar doors. Karrawatta Wines is a small family winery dating back to 1847, pouring up single vineyard wines in their tastefully decorated, historic cellar door in Meadows. Grab a glass of their award-winning shiraz, a cheese board and curl up by the indoor or outdoor fire for the perfect winter's afternoon.
Discover South Australia's winter wonderland...
Follow our guide to keep you warm until summer and check out South Australia's cosiest hideaways.