Par for the course, we've picked 8 of the  best golf courses in Adelaide and South Australia. Putt your way to perfection with our must-visit list.
No matter where you venture on your holiday in South Australia, we've got a golf course that will suit you to a tee. We boast five Great Golf Courses of Australia and the only golf club in the world that has reciprocal rights with St Andrews in Scotland. Start at gorgeous city clubs before caddying to world-famous coastal, hills and Outback courses.
1. Links Lady Bay, Fleurieu Peninsula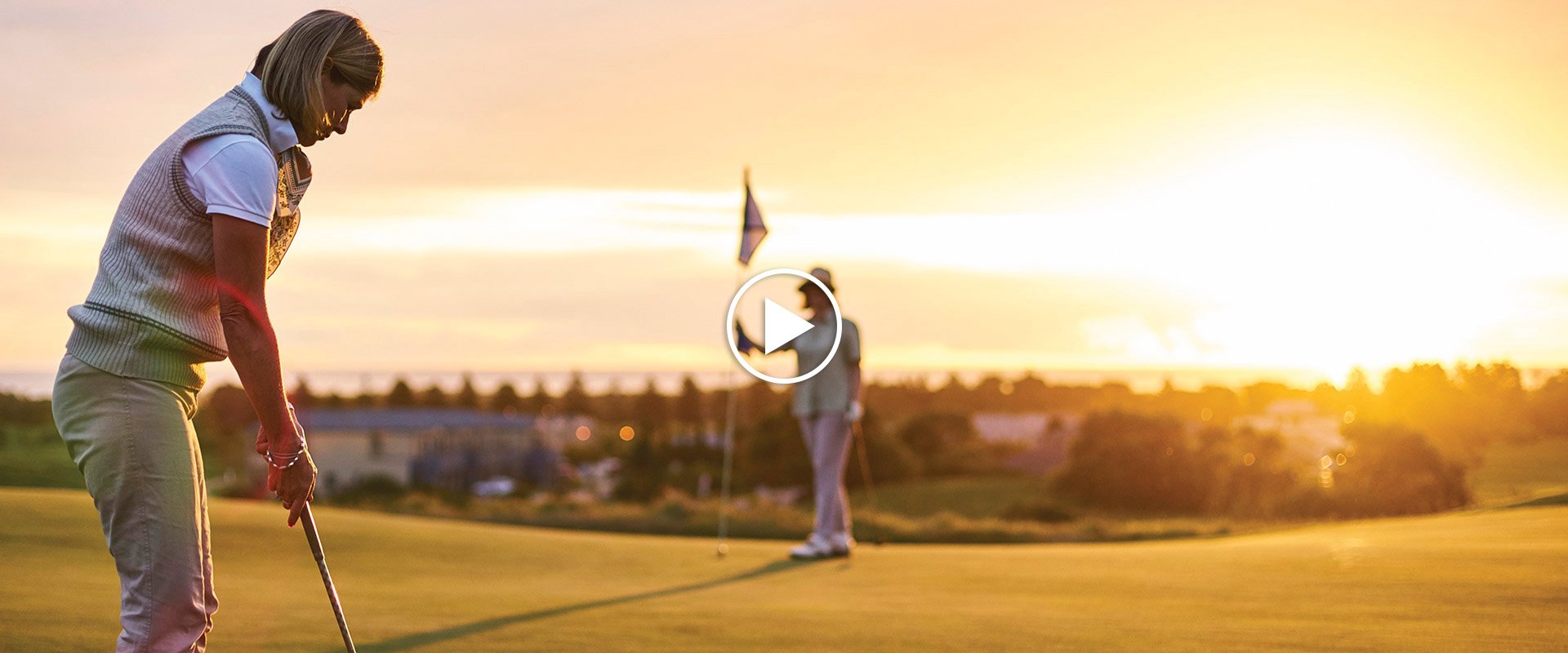 Links Lady Bay in Fleurieu Peninsula's coastal town of Normanville is the number-one rated public course in South Australia and sits at number 58 in Australia's Top 100 Golf Courses. Don't be surprised if the occasional kangaroo joins your game; Links Lady Bay is a course surrounded by rugged cliffs, open ocean and wildlife aplenty. Grab a cool drink or sit down for a sumptuous meal at the clubhouse or stay the night in luxury at the golf club's four-star hotel. 
2. Royal Adelaide Golf Club, Adelaide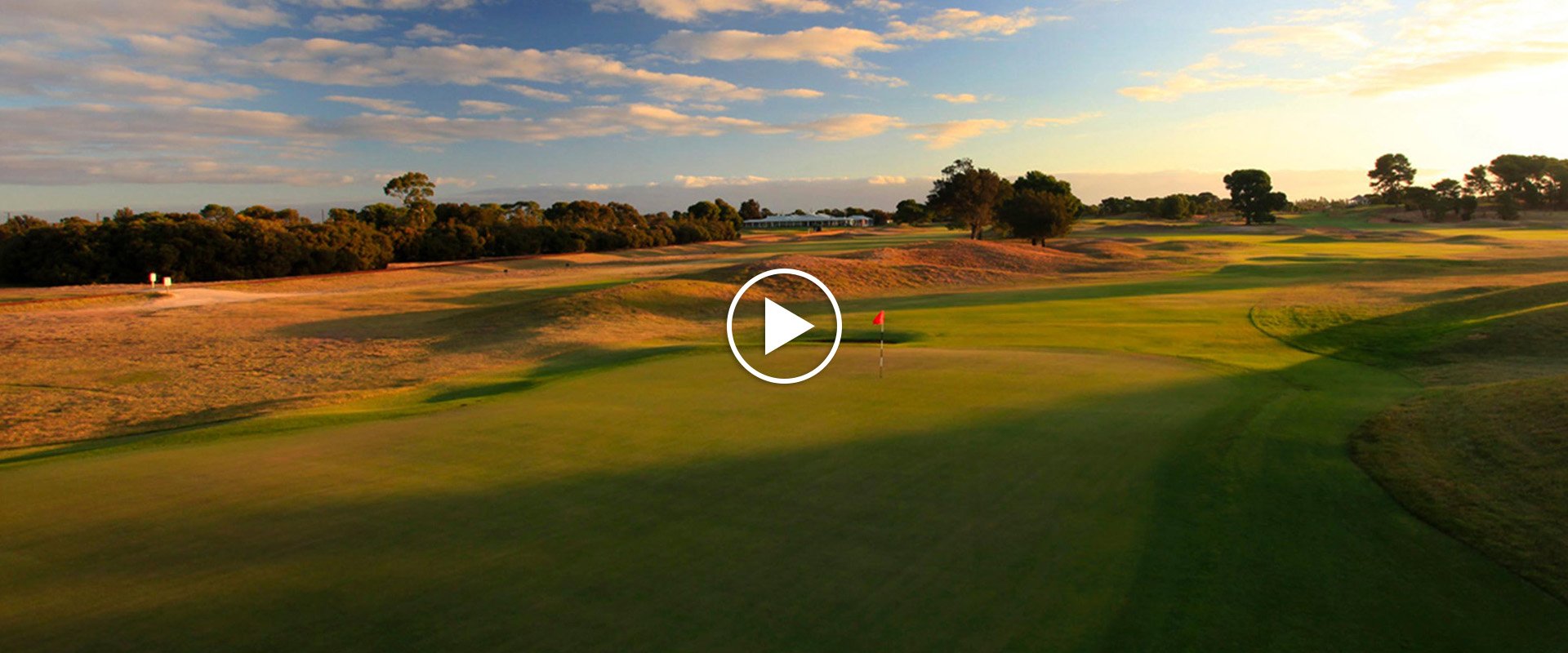 The Royal Adelaide Golf Club at Seaton is one of six Australian golf courses ranked in the World's Top 100 and has played host to the massive ISPS Handa Women's Australian Open. It's a majestic golfing experience, especially when sea breezes whip through the cypress pines bordering the course. You'll find the Royal Adelaide Golf Club at Henley Beach; a 15-minute drive away from Adelaide's CBD. After the game, take a swing at some of Adelaide's best restaurants!
3. Kooyonga Golf Club, Adelaide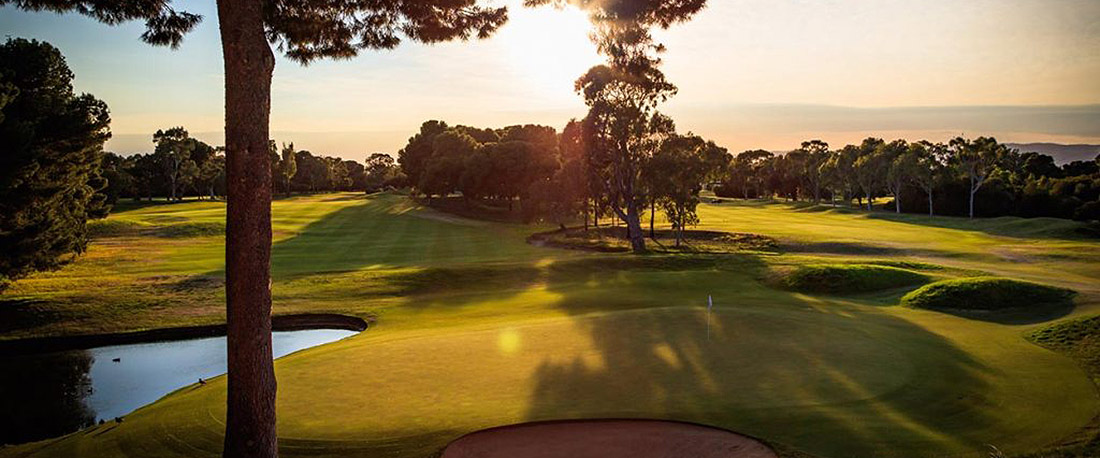 Designed by home-grown Adelaide golf course architect, H.L Rymill, Kooyonga Golf Club is a championship golf course that has played host to multiple Australian Opens. Close to the beach and just 15 minutes from Adelaide, Kooyonga Golf Club is a beautiful, undulating course, refreshed by sea breezes. The club officially opened on May 9, 1923 and by June 1924, had a full 18 holes ready for play. 
4. The Grange Golf Clb, Adelaide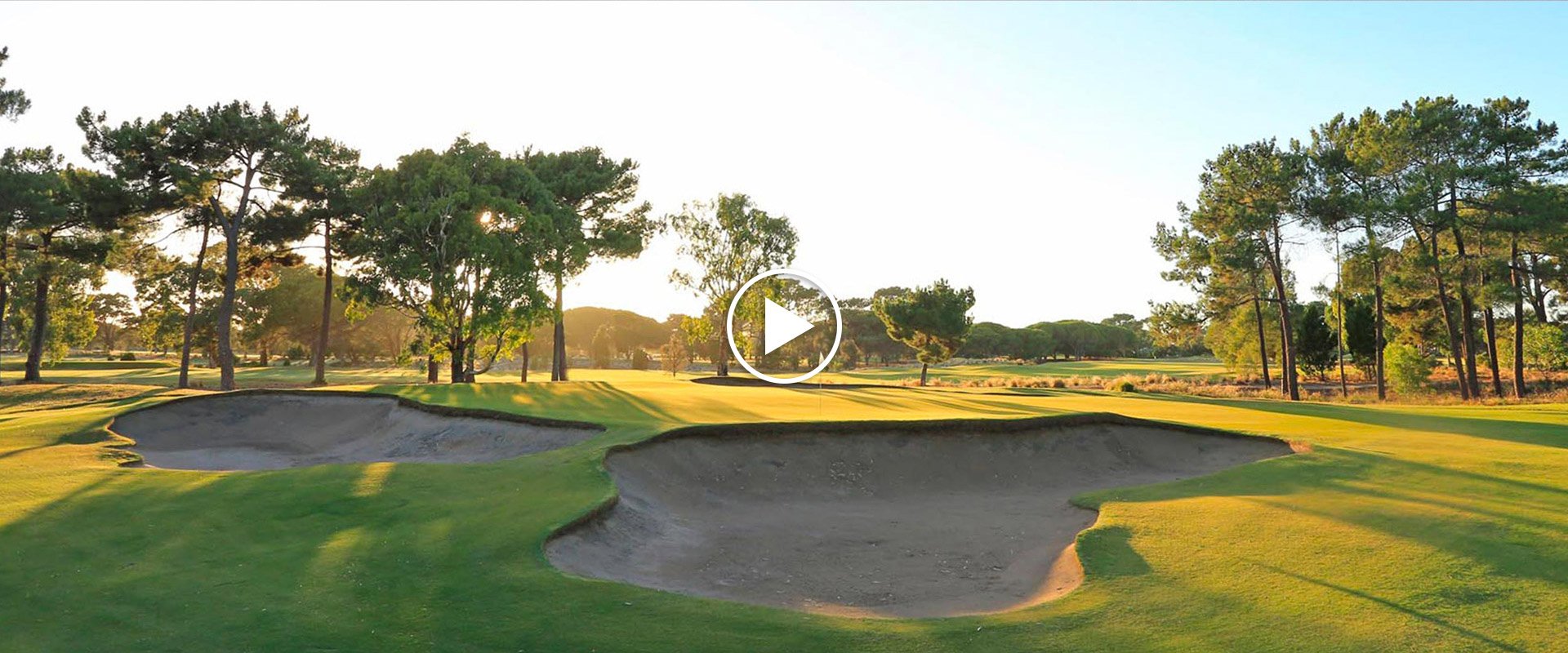 The birthplace of Greg Norman's professional career, picture-perfect Grange Golf Club combines two internationally-rated 18-hole golf courses in one of South Australia's premier sporting venues. The Grange Golf Club offers a multi-award-winning function centre, pro shop and fantastic restaurant. Post-game, treat yourself to lunch at Henley Square's SeaSalt or Melt Pizzeria.
5. Tanunda Pines Golf Club, Barossa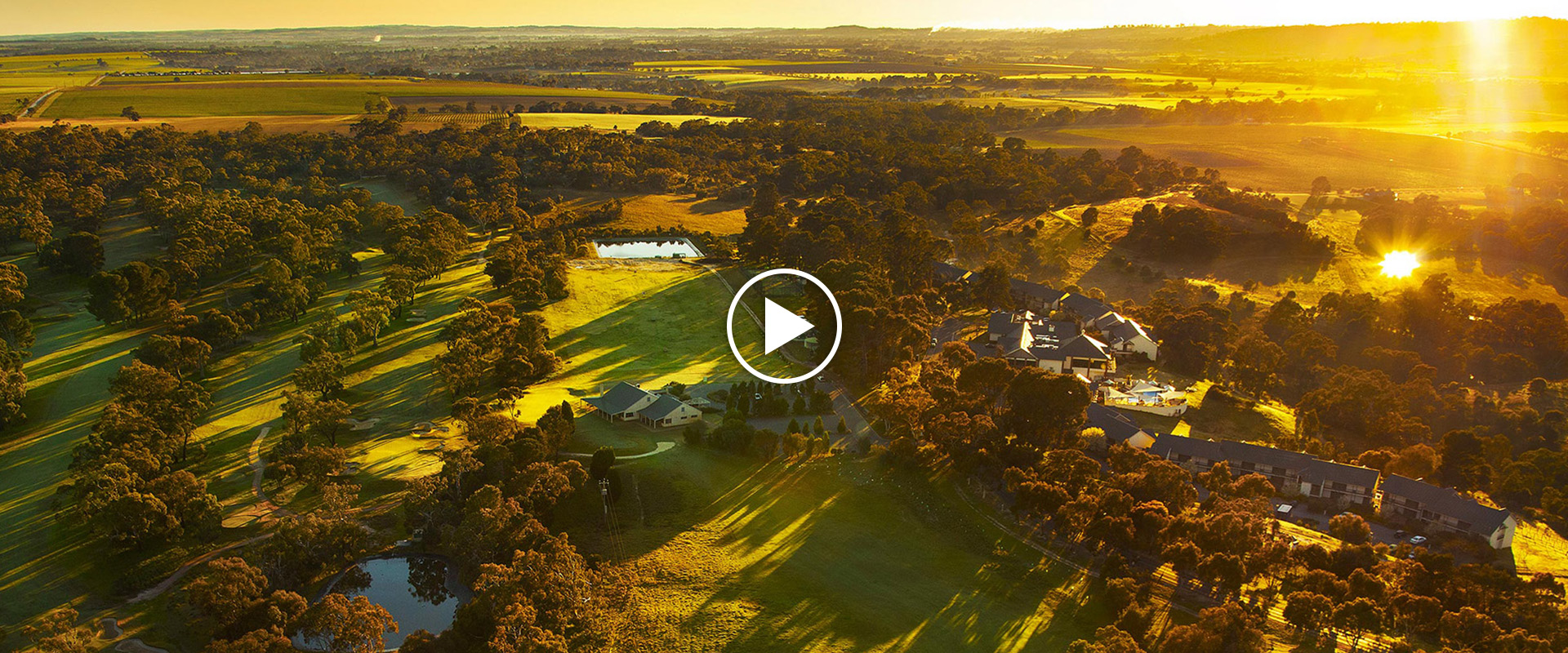 The Barossa wine region's Tanunda Pines is a beautiful golf club set among 100-year-old gums and rows of leafy grape vines. Combining three of life's great pleasures – golf, wildlife and wine – it was judged as one of the world's top courses by US Golf Magazine and is adjacent to the award-winning Novotel Barossa Valley Resort. Tanunda Pines offers a package called Down the Fairway and into the Cellar in conjunction with Novotel Barossa. It includes two rounds of golf, two nights' accommodation, two lunches and two dinners complete with hosted wine tasting. You'll find the Tanunda Pines Golf Club at Tanunda; a 1 hour and 10 minute drive away from Adelaide's CBD, smack-bang in the centre of the Barossa, South Australia's food and wine haven. 
6. Coober Pedy Opal Fields Golf Club, Outback South Australia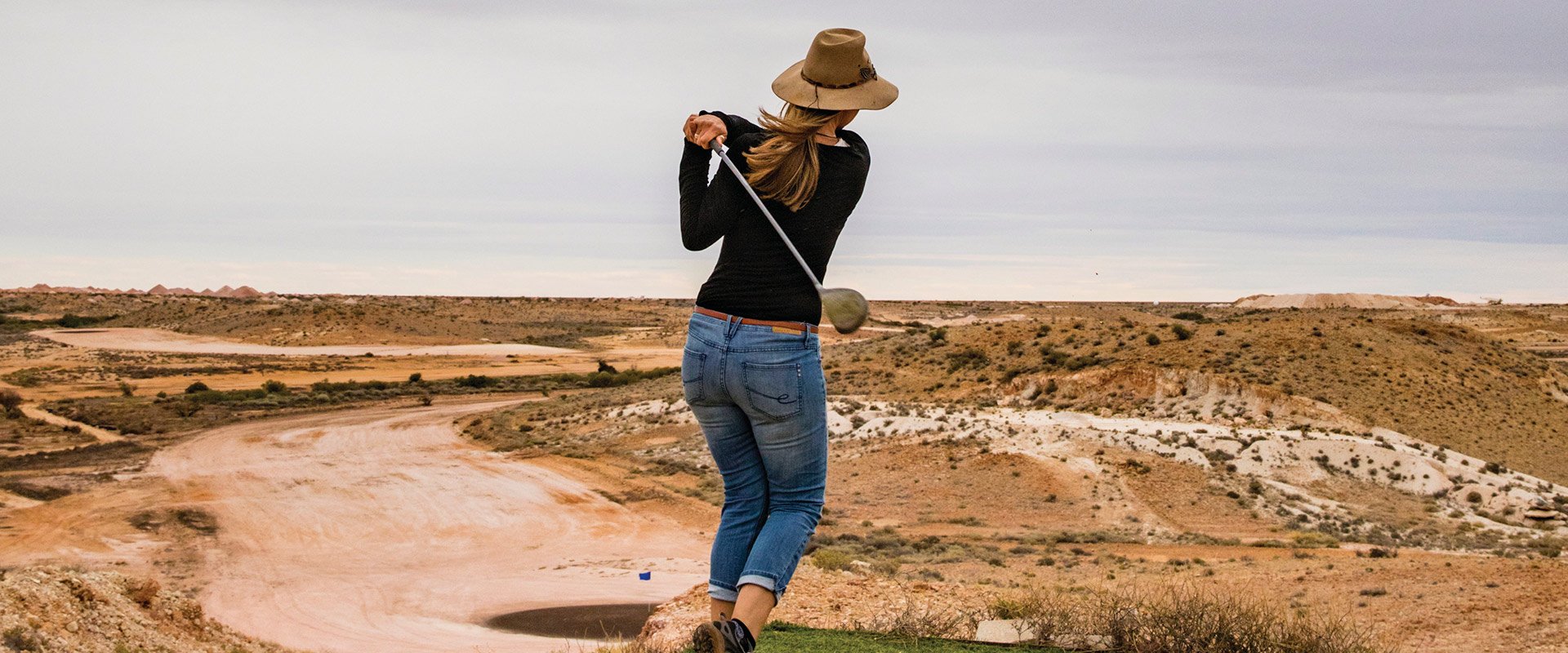 Voted as one of the world's most unique golf courses with its crushed rock fairways and sandy greens, the Coober Pedy Opal Fields Golf Club is the only golf club in the world with reciprocal rights to St Andrews in Scotland. The course traverses the Outback's desert flats, boasting an otherworldly palette; golf greens are black and the fairways are white with red sun-baked earth in between. Afterwards, explore this quirky outback town with our guide to the best things to do in Coober Pedy.
7. Robe Golf Course, Limestone Coast
Just metres from some of the best sand and surf on the Limestone Coast lies one of South Australia's best coastal golf courses. Just a short stroll from the beach and the plethora of chic cafes and boutiques that dot the seaside town of Robe's main street, Robe Golf Club is ideally located on for summer golf sessions in the sun. The 18-hole course offers three distinct loops encompassing six holes, with a recent expansion professionally designed by Neil Crafter. Put the day away between impressive sand dunes and soaking in sweeping views of the Southern Ocean.
8. Mount Compass Golf Course, Fleurieu Peninsula
Mount Compass Golf Course sits between the rolling vines of McLaren Vale and jaw-dropping beaches of the Fleurieu Peninsula. The 18-hole links-style golf course is open to the public seven days a week, is home to a pro golf shop and has an on-site restaurant. Voted as one of Australia's top 100 golf courses for 2020 by Golf Digest, the course is less than an hours drive from Adelaide and minutes from Port Elliot, Victor Harbor and McLaren Vale.
sports and recreational activities in South Australia
Package up four of South Australia's most prestigious golf courses to pair a round of golf with wine on a private Four Reds tour. It doesn't end with golf. Search South Australia's attractions for a wide range of sports and recreational activities, from skydiving to scuba diving.