Vast expanses of bushland teeming with wildlife, fresh air and plenty of spots to stretch your legs. Countless National Parks await on Adelaide's doorstep.
Here in South Australia, our city is flanked by incredible national parks where you can escape to the great outdoors in complete isolation. Feel nature's nurturing embrace surrounded by pristine bushland, waterfalls and wildlife just minutes from the city and without another soul in sight. Here's our guide to Adelaide's top 10 National Parks, all just a quick drive from the city.
1.
BELAIR NATIONAL PARK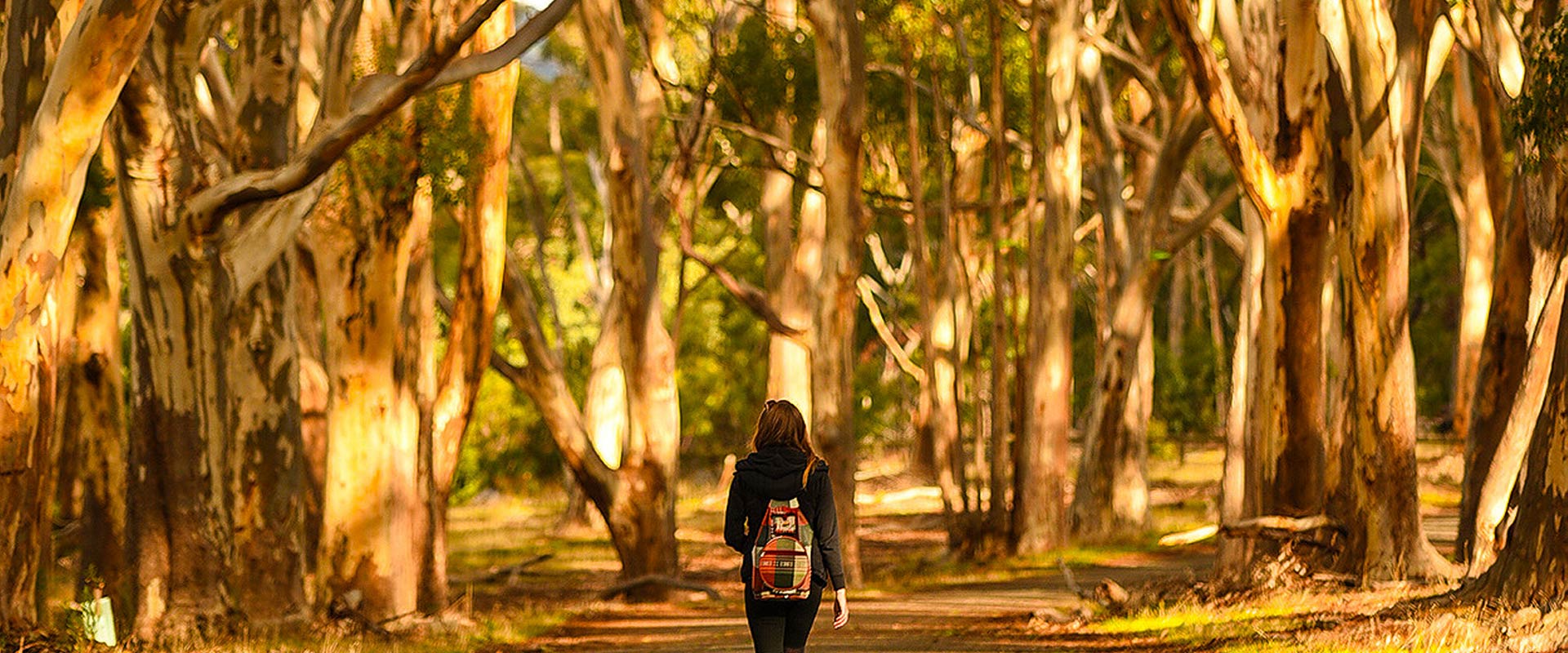 Wander through more than 800 hectares of woodlands and bushland at Belair National Park. Just 20 minutes from the city in the Adelaide Hills, walking trails to suit all fitness levels weave throughout the park, as well as a range of mountain bike trails. Waterfall chasers will be rewarded with two sets of seasonal falls coming to life after heavy rains. Take the 6km hike for the best opportunity to see the falls. There is a viewing platform at the lower waterfall, and the walking trail passes along the top of the upper waterfall.
2.
MORIALTA CONSERVATION PARK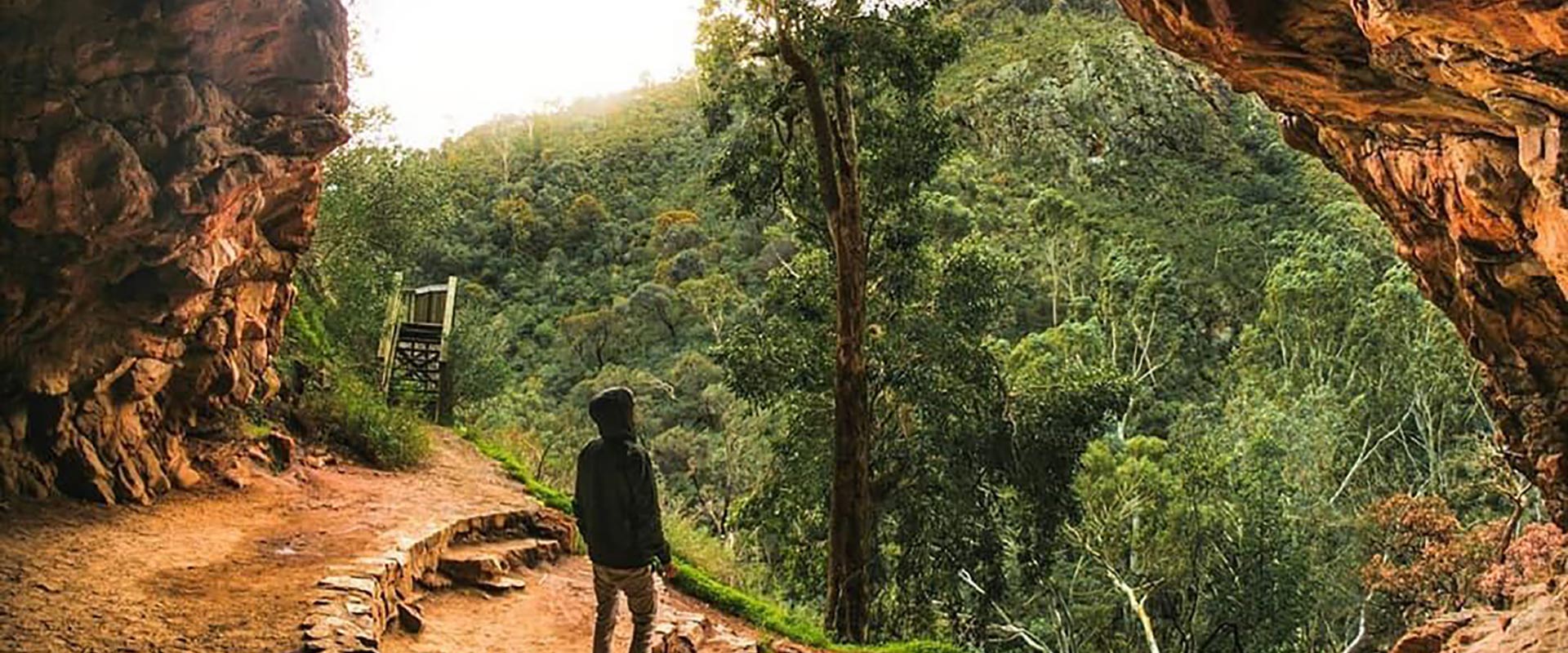 With vast expanses of untouched woodlands, tranquil waterfalls and impressive gorges, Morialta Conservation Park feels a world away from the city. But this slice of bushland bliss is a quick 10-minute drive from the Adelaide CBD, the perfect escape for city-slickers looking to get back in touch with nature. A bushwalkers paradise, Morialta Conservation Park is home to countless walking trails. We recommend starting with the Morialta Falls Plateau Hike, a 4km circuit which takes hikers to the 30-metre First Falls which flow in autumn and winter and offers impressive views of the city and coast. The park is also home to Adelaide's biggest nature-based playground, and there's plenty of spots to throw down your picnic rug for a spot of yoga or meditation.
3.
CLELAND CONSERVATION PARK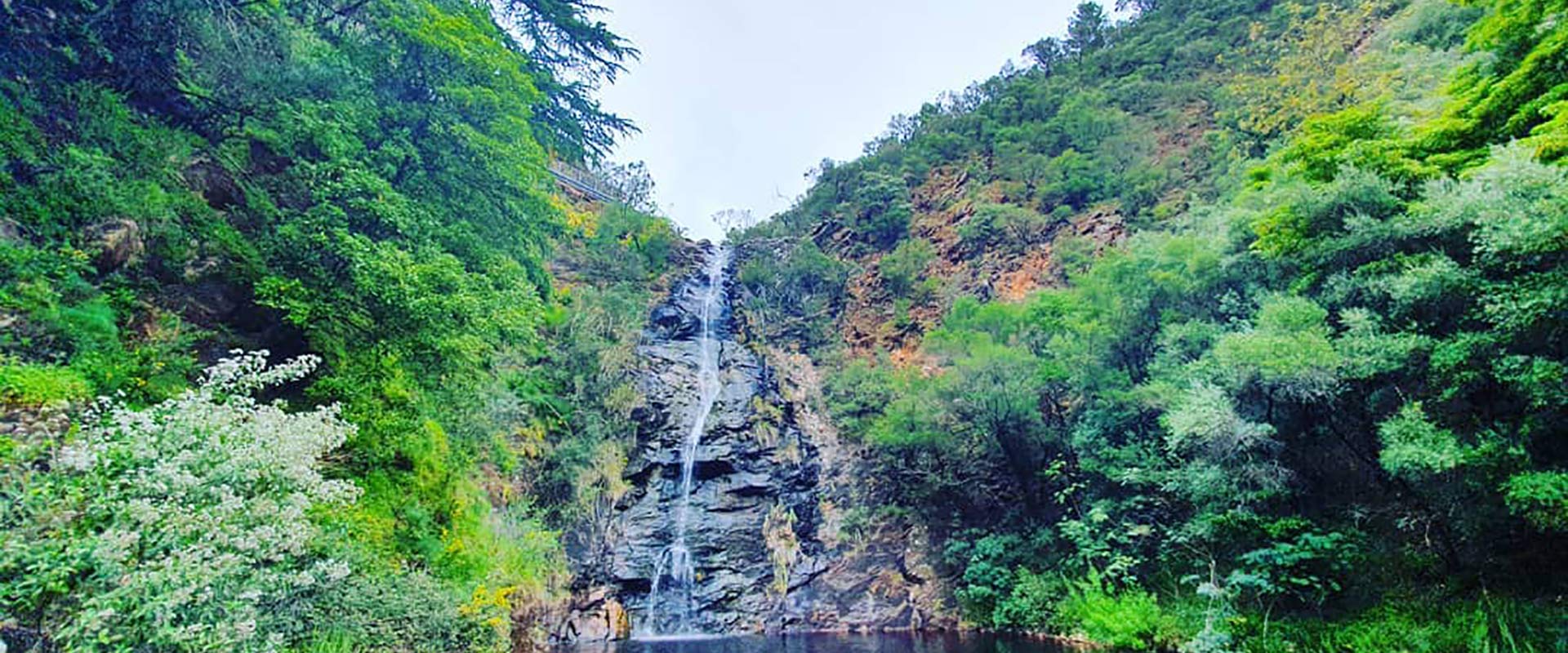 For wildlife spotting, city views and heart rate-raising hikes, head for Cleland Conservation Park. Flanking the eastern foothills of the city and marking the start of the Adelaide Hills, here a network of walking trails weaving through bushland are teeming with wildlife, including the popular Waterfall Gully to Mount Lofty hike and a section of the Heysen Trail. To hike without another soul in sight, choose one of the lesser known surrounding 11 trails and traverse through dense bushland, up challenging inclines, by waterfalls and past sites of historical and cultural importance as you spot koalas, kangaroos and birdlife. Cleland Conservation Park is a 20-minute drive from the Adelaide CBD.
4.
HALLETT COVE CONSERVATION PARK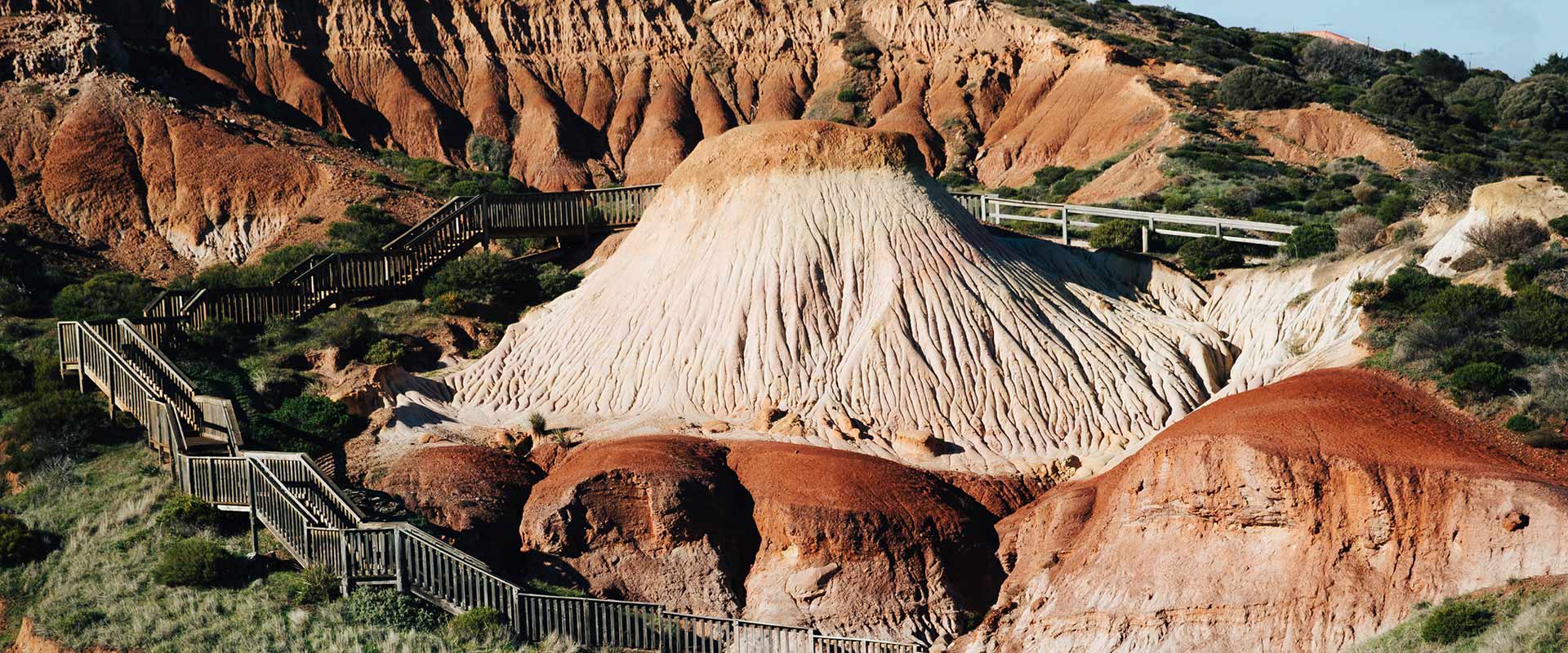 There's nothing like a long walk by the sea to soothe the soul, and Hallett Cove Conservation Park offers breathtaking coastal views along the 2km hike. In just under an hour's drive from the city, meander along coastal clifftops with a fresh ocean breeze in your face before stopping for a snap at the insta-worthy Sugarloaf formation. Once the site of a glacial lake which melted some 270 million years ago, Hallett Cove Conservation Park is renowned as one of Australia's most important geological and archaeological sites. If you're after a longer walk, continue along the boardwalk towards Marino or venture further on to Brighton and Glenelg.
5.
HORSNELL GULLY AND GILES CONSERVATION PARKS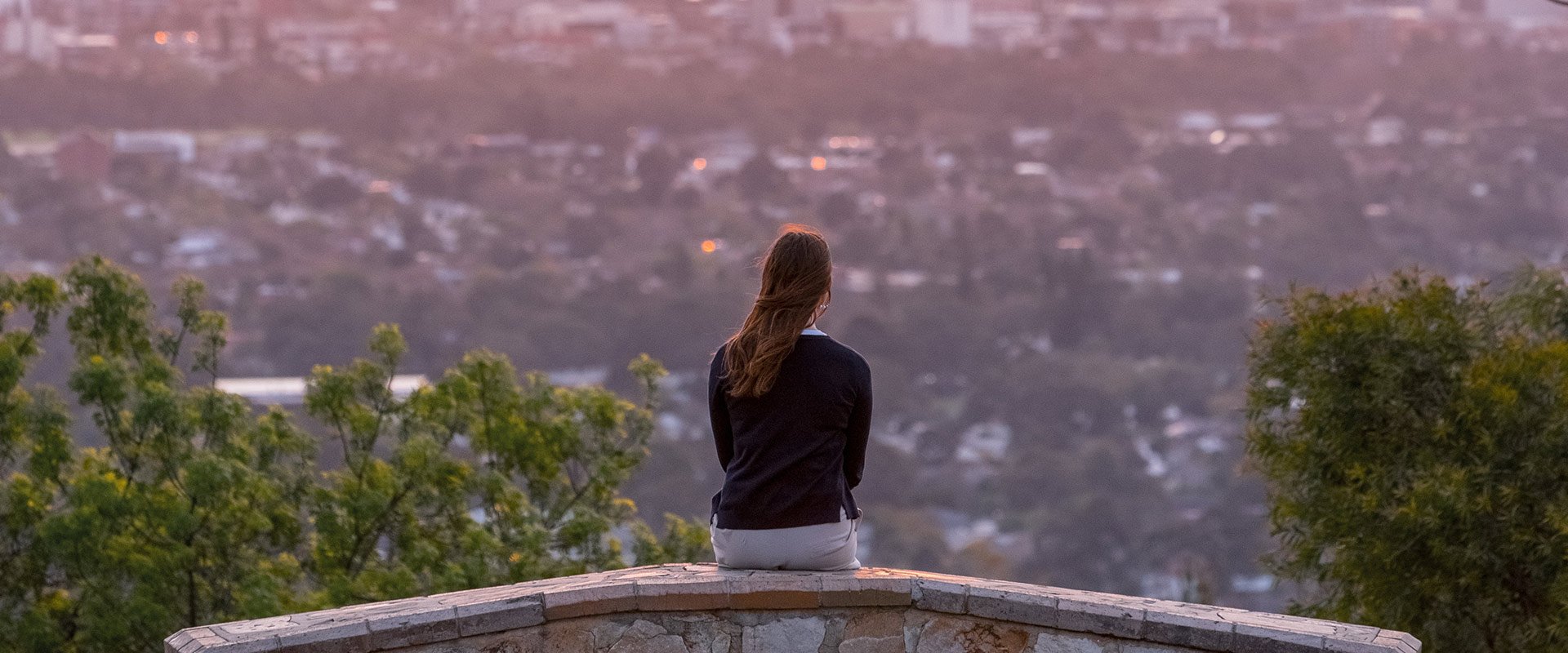 Feel like you've explored all of Adelaide's National Parks? Head for this hidden gem for a truly secluded wilderness walk. Tucked between Cleland Conservation Park and Morialta Conservation Park, the lesser-known Horsnell Gully and Giles Conservation Parks offer plenty of walking options, including sections of the Heysen and Yurrebilla trails. Explore the old Giles homestead ruins, spot koalas in dense bushland and soak in city views, just 20 minutes from the city. 
6.
MOUNT GeORGE CONSERVATION PARK 

If you're walking with a pooch in tow, head for Mount George Conservation Park. Tucked a little deeper in the Adelaide Hills, Mount George Conservation Park is ideal if you want to bring your four legged friend along for some time in nature. Nestled on the outskirts of Stirling in the Adelaide Hills, a 30-minute drive from the city, there are numerous walking trails to explore ranging from 15 minutes to two-hour hikes. You can walk your dog on lead in the park's recreation zone between Mount George Road and Cox Creek.
7.
MARK OLIPHANT CONSERVATION PARK
Nearby Mark Oliphant Conservation Park sits between Stirling and Ironbank in the Adelaide Hills. A 25-minute drive from Adelaide, the 189-hectare park is home to a dense stringy bark forest and a range of walking trails. The park is also home to the endangered Southern Brown Bandicoot and its dense forest canopies are a mecca for birdlife. Twitchers flock to explore the forest in search of native birds including the Scarlet Robin, Golden Whistler and the Adelaide Rosella. Check out our guide to the best places for birdwatching in South Australia for more twitching hotspots.
8.
ALDINGA SCRUB CONSERVATION PARK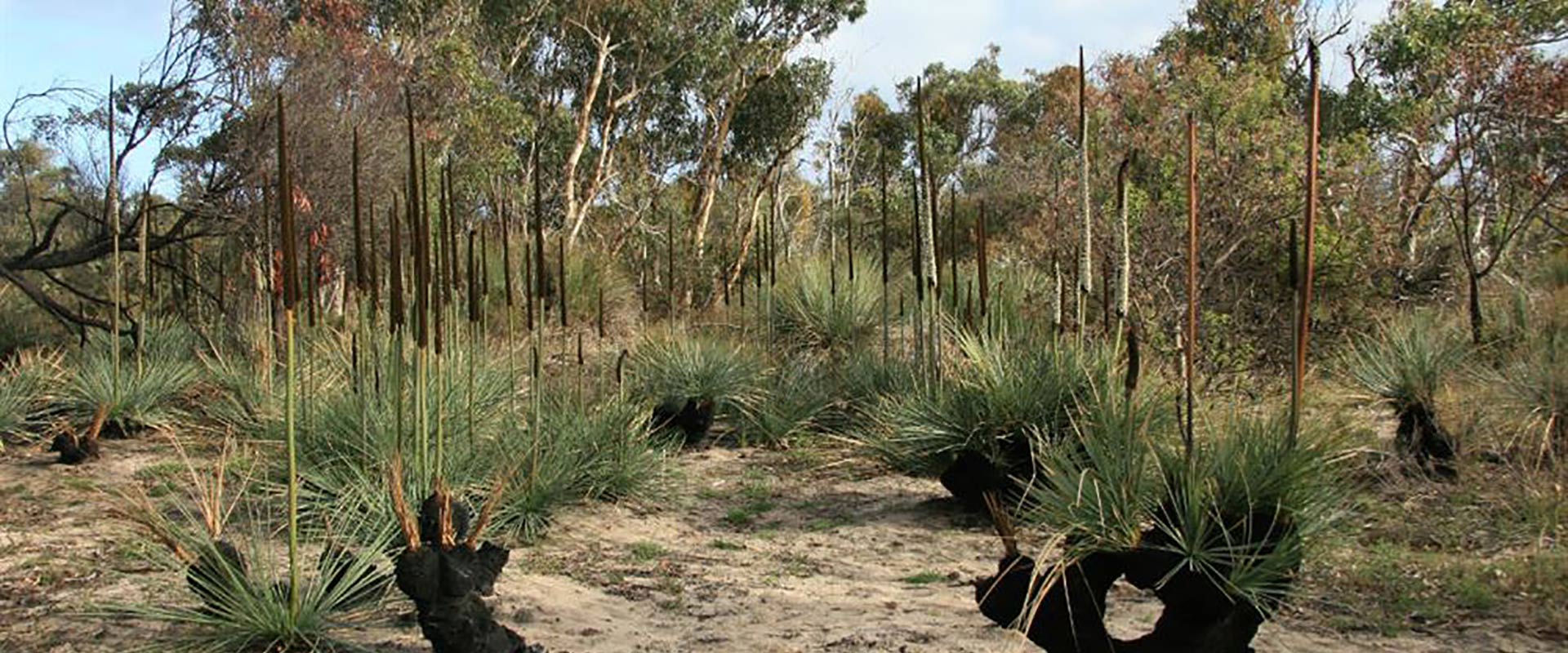 If you're looking for a leisurely stroll by the coast, Aldinga Scrub Conservation Park offers isolated walking trails through sand dunes and coastal vegetation, just a stone's throw from the famous waves of Aldinga's Silver Sands Beach. Less than an hour from Adelaide, the park forms part of the Willunga basin and is home to an array of important flora and fauna. Keep your eye out for echidnas, birds, lizards and bats, and make sure you visit in spring when the park is blanketed with native wildflowers. 
9.
SANDY CREEK CONSERVATION PARK

An idyllic isolated escape for Adelaide's northern-suburbs dwellers, Sandy Creek Conservation Park sits between Gawler and the rolling vines of the Barossa. Surrounded by farmland and vineyards about an hour from Adelaide, the park has several walking trails which wind through native pine and pink gum bushland. The only company you're likely to have here are kangaroos which flock to graze on the surrounded grasslands at dusk and dawn.
10.
SHEPHERDS HILL RECREATION PARK

While not technically a conservation park, Shepherds Hill Recreation Park still makes our list of the best national parks near Adelaide. A popular spot for mountain bike riding, here you'll find a range of bike trails including family-friendly loops, tougher cross-country trails and more advanced downhill runs. There are also four walking trails which run through the park's beautiful remnant grey box eucalyptus forest ranging from 2km to 6km walks, and you can trek to the top of the hill for 360-degree views of the city, coast and hills. Bonus, your dog is allowed on lead!
Extend your stroll
Want to step up your walks? From the outback to the ocean, South Australia is packed with incredible long-distance hiking and walking trails to stretch your legs and get back to nature. Tour South Australia's great outdoors on foot with our guide to the best walks in South Australia.