SOUNDS FROM AROUND THE WORLD FILL ADELAIDE'S BEAUTIFUL BOTANIC PARK FOR WOMADELAIDE 2023.
Held on the traditional lands of the Kaurna People, WOMADelaide is Australia's ultimate feast for the senses. Showcasing a wonderfully diverse program of sounds, sights, flavours and ideas in the leafy-green surrounds of Botanic Park WOMADelaide (or Womad) is back with its first full international program since 2020. With tickets on sale, start planning for WOMAD and get the most out of your experience with the help of our guide to the top things to see and do at WOMAD 2023. 
MUST SEE SHOWS
 1.
Florence + The Machine
Florence + the Machine's 'Dog Days Are Over' as the band return to Adelaide for the first time since 2019 to make their WOMAD debut. With breathtaking vocals and spellbinding choreography that can only be experienced live, the influential English indie rock grroup are headlining the Saturday at this year's festival. Having topped charts around the world, the Brit Award winning group is back touring their uplifting fifth studio album, Dance Fever, so get your tickets and bring your dancing shoes for an awe-inspiring performance
2.
Bon Iver
Also making their WOMAD debut is Grammy Award-winning US indie-folk band Bon Iver, led by singer-songwriter Justin Vernon, who are performing on the opening night of the festival. With an incredible 15-year career, Bon Iver's international appeal exploded across global music charts with their hit song Holocene. The band has since gone on to collab with international artists such as Kanye West's 'Lost In The World' and Taylor Swift's 'Exile'. With their self-titled album 'Bon Iver' winning a Grammy Award for album of the year in 2012, the internationally recognised indie-folk band are set to return to Australia for the firt time since, making this headliner the act of the decade.
3.
Gratte Ciel
The French aerial circus company Gratte Ciel is returning to WOMAD with an Australian exclusive of 'Place des Anges'. Transforming Botanic Park into a magical wonderland of music, acrobatics and death-defying theatrics, watch in awe as a host of feathered angels dance and descend from the treetops to interact with the audience. An extraordinary aerial performance beautifully paired with the night sky and feathers softly falling from the heavens, this WOMAD crowd favourite is back with nightly performances.
4. AURORA
Eclectic Norwegian folk-pop singer AURORA is returning to Australia, bringing her powerful live performance to WOMAD for her festival debut. The young artist, whose voice featured in Disney's Frozen II, has amassed a global following with more than 20 million monthly listeners on Spotify and over a million album sales. Gaining popularity with Australian fans since the release of her 2015 breakthrough EP, Running With The Wolves, Aurora is bringing her ethereal stage presence back to Australian shores for the first time since 2019. 
5. Youssou N'Dour
Returning for his fourth WOMAD, Youssou N'Dour has built an international fan base of millions over his impressive 50-year career. Described by the New York Times as "West Africa's cultural ambassador to the world," N'Dours pioneering style defines the essence of West African groove. During his impressive career as an international artist, N'Dour has collaborated with the likes of Bruce Springsteen, Tracy Chapman and Paul Simon but his 1994 7 Seconds featuring Neneh Cherry truly shot him to stardom.
BEYOND THE SHOWS 
TASTE THE WORLD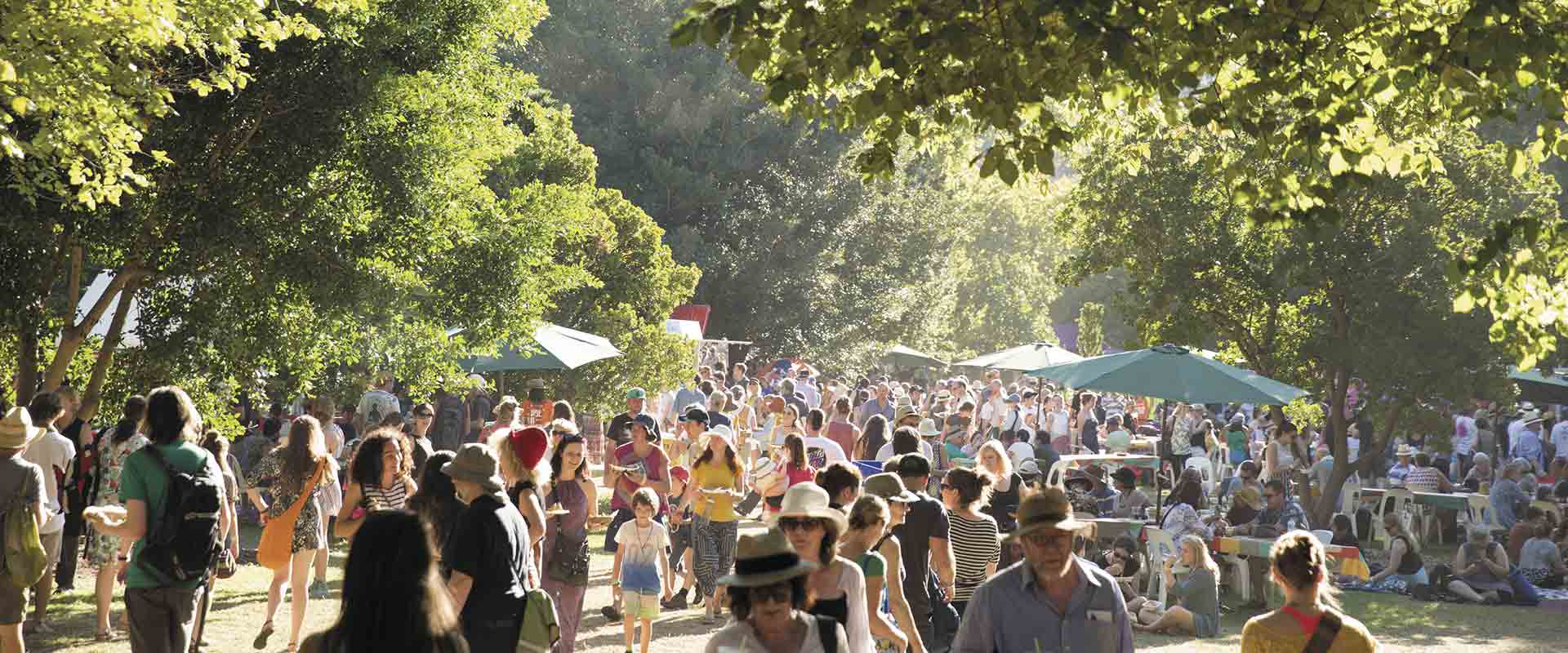 Explore the world through your taste buds by sampling global cuisine with array of food and drink vendors around Botanic Park. Choose from one of the many food stalls or quench your thirst after all that dancing by visiting the Botanical Gin Bar or the Coopers Garden Bar.
KIDZONE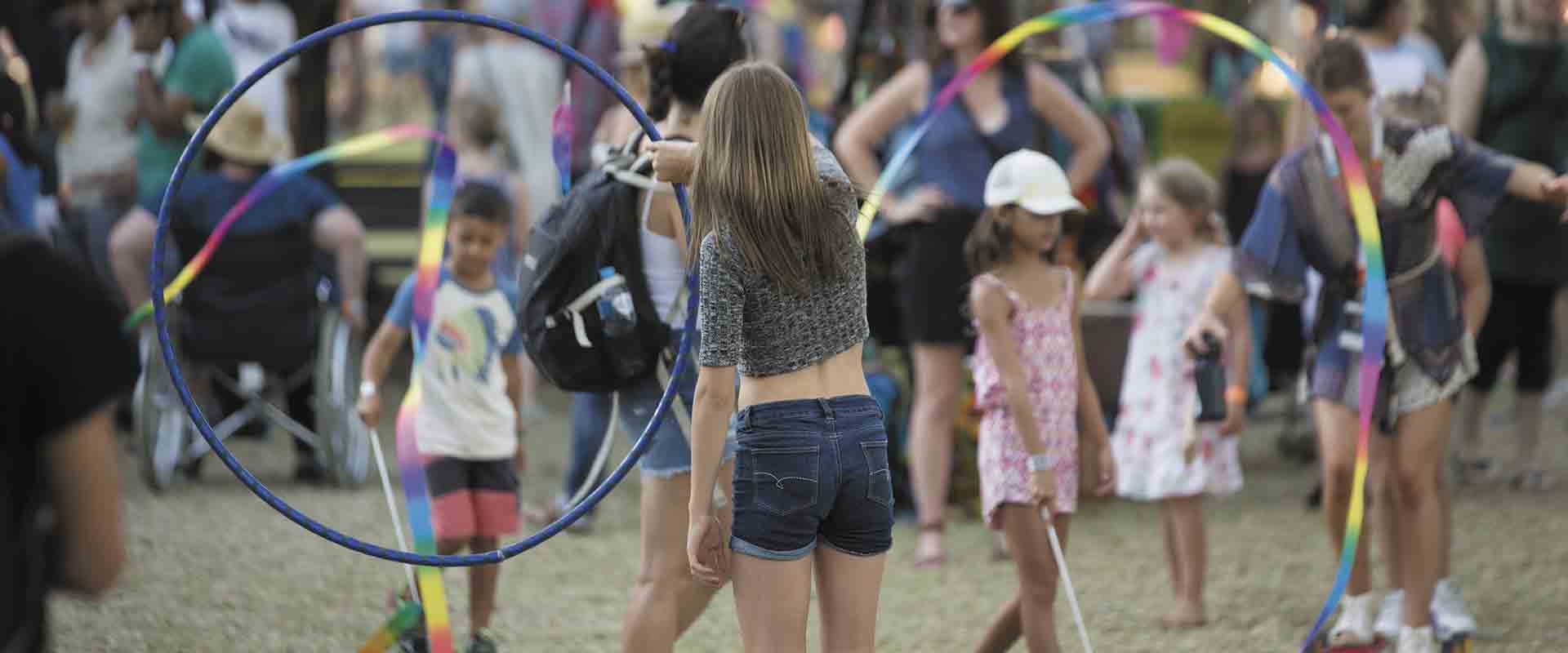 Bringing the kids? Perfect! There are fantastic activities for the whole family at KidZone, including special theatre shows and story-telling workshops plus singing, dancing and nature-based activities.
FIND OUT WHAT'S ON IN SOUTH AUSTRALIA
There's so much to see and do in South Australia! Continue the festival fun and check out our festival and events calendar, your ultimate guide to the big events in South Australia. It's no wonder we are called the festival state.
---
Search WOMAD Events for 2023