Logging off from your digital devices is not only good for the soul, it's the best way to rediscover the beauty around us. Follow our guide for South Australia's best digital detox destinations.
We live in a world where devices reign supreme, in fact you're probably reading this article on your mobile. But logging off every now and then is not only good for the soul, it's the best way to rediscover the beauty around us.
In South Australia that means vast, unspoilt landscapes that appear to continue into infinity, stunningly beautiful beaches that you can have all to yourself and magical creations that only Mother Nature could conjure. If a digital detox is calling your name, check out our list of must-visit destinations that will help you unplug from the digital world and plug into your surroundings – sans WiFi.
Here's our top 10 ways to unplug and re-connect in South Australia.
1. KI Wilderness Trail, Kangaroo Island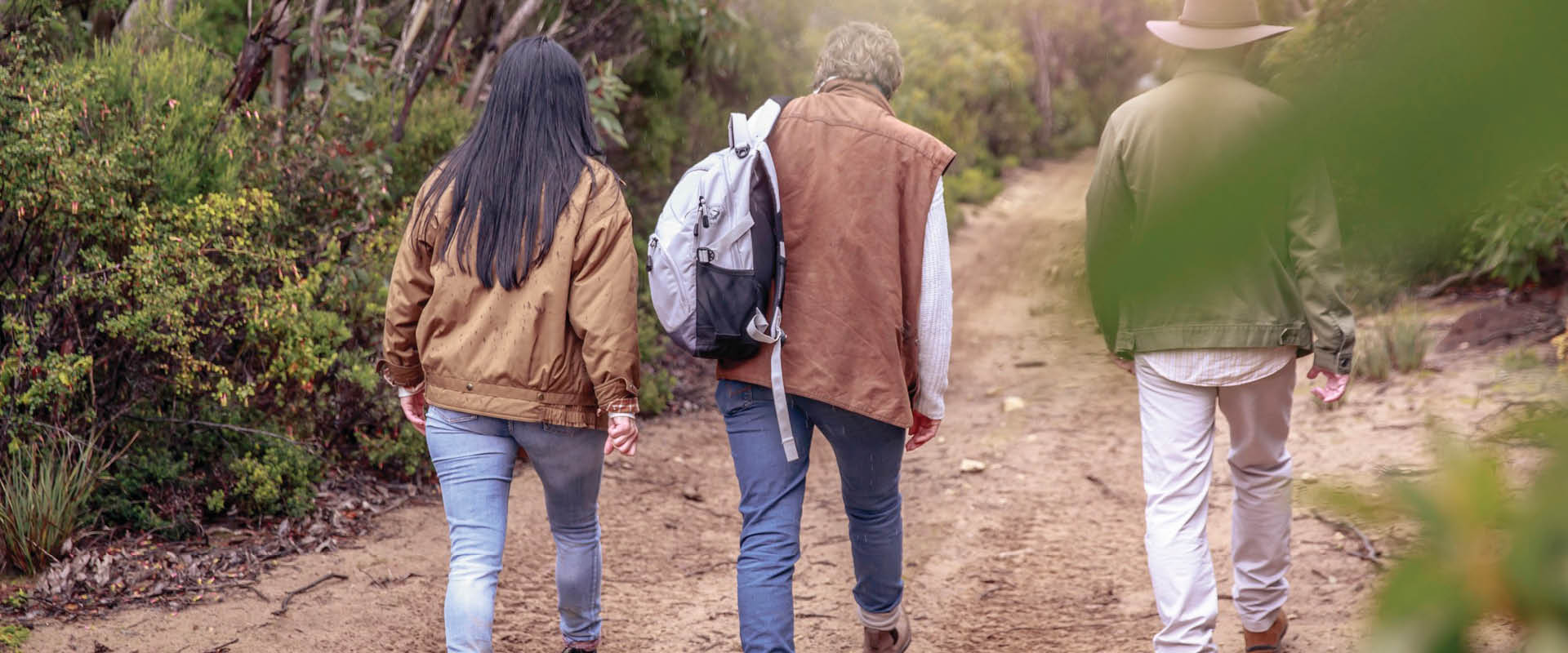 Rugged, challenging and soul-inspiring. That's how the 61 kilometre Kangaroo Island Wilderness Trail is best described along with breathtaking (and you might be little breathless too depending on your fitness). Lace up your hiking boots, or Converse if that's more your style, and hit the trail to experience one of the Great Walks of Australia. Skirt along the remote and spectacular coastline of the Southern Ocean, spotting wildlife and rugged beauty along the way. BYO tent and spend the night under the stars. Dedicated campgrounds for walkers provide tent-platforms and facilities. 
2. Coober Pedy, Outback South Australia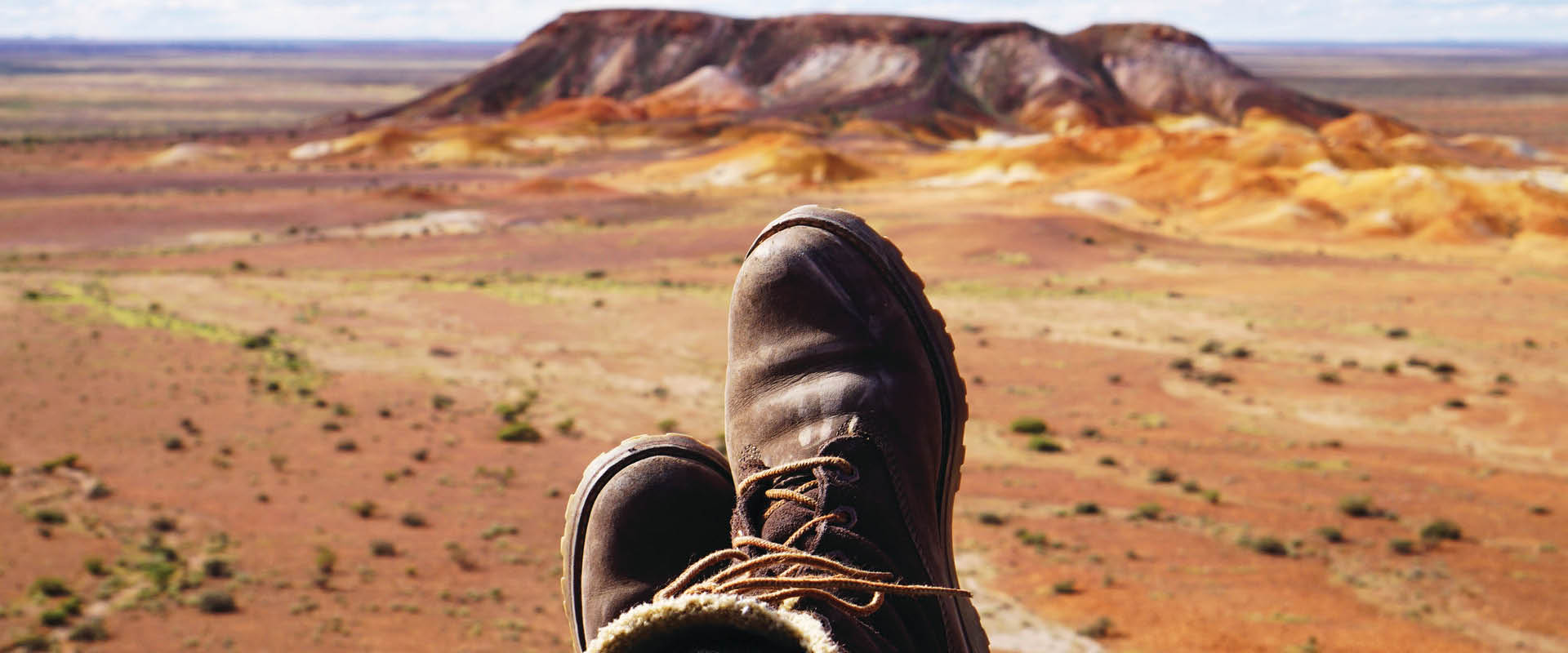 Get outback and get underground in the opal capital of the world. Coober Pedy in South Australia's Outback is famous not just for its opals, but for being a town that has been built entirely underground. Hotels, places to eat, things to do – even God – can be found under the dry, red earth that's synonymous with South Australia's Outback landscape.
3. CABN, Adelaide Hills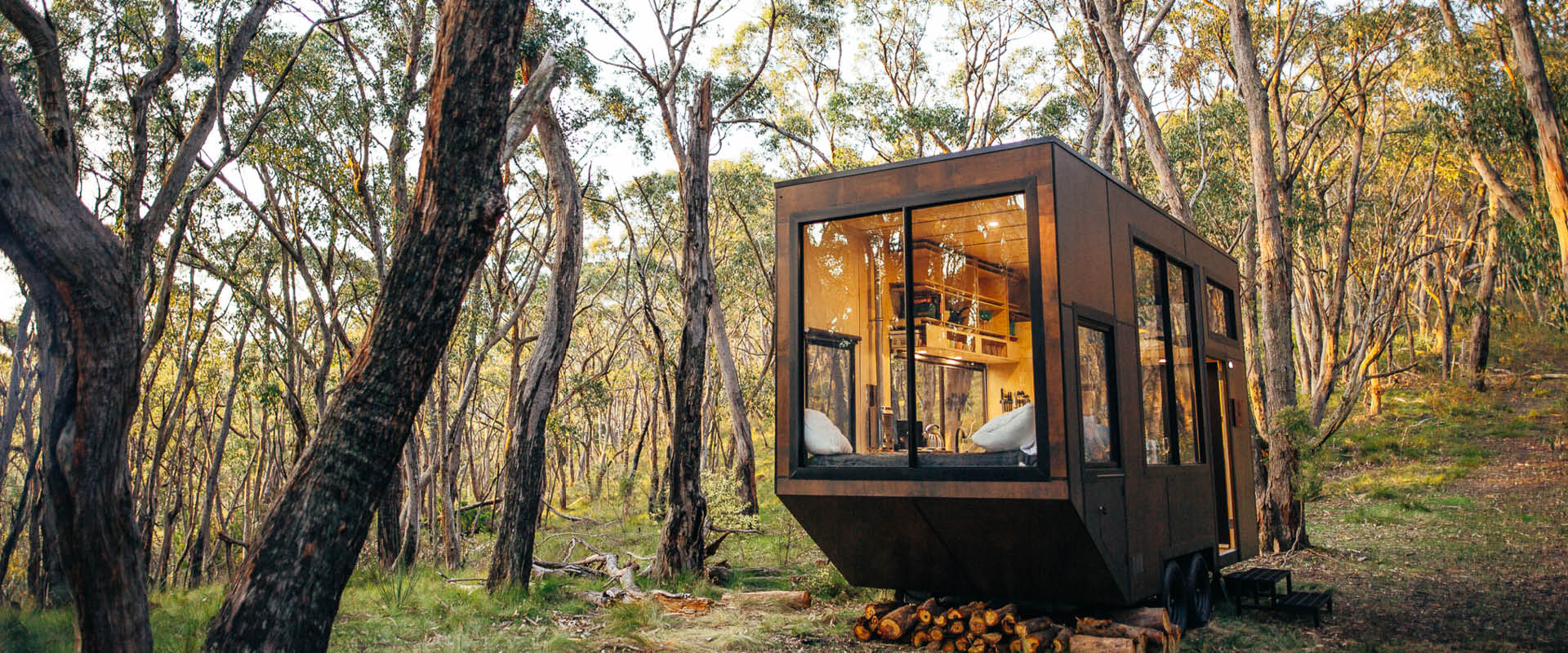 Leaving no trace (including the digital kind) is CABN's whole ethos – a tiny, sustainable and off-grid cabin situated in a secret Adelaide Hills location. Surrounding CABN are 180 acres of natural scrubland and nearby is a conservation park with no shortage of walking trails, creeks and dams. Take the time to walk part of the Heysen Trail or reconnect around a roaring log fire, over a boardgame or wildlife spotting. 
4. Head of Bight,  Eyre Peninsula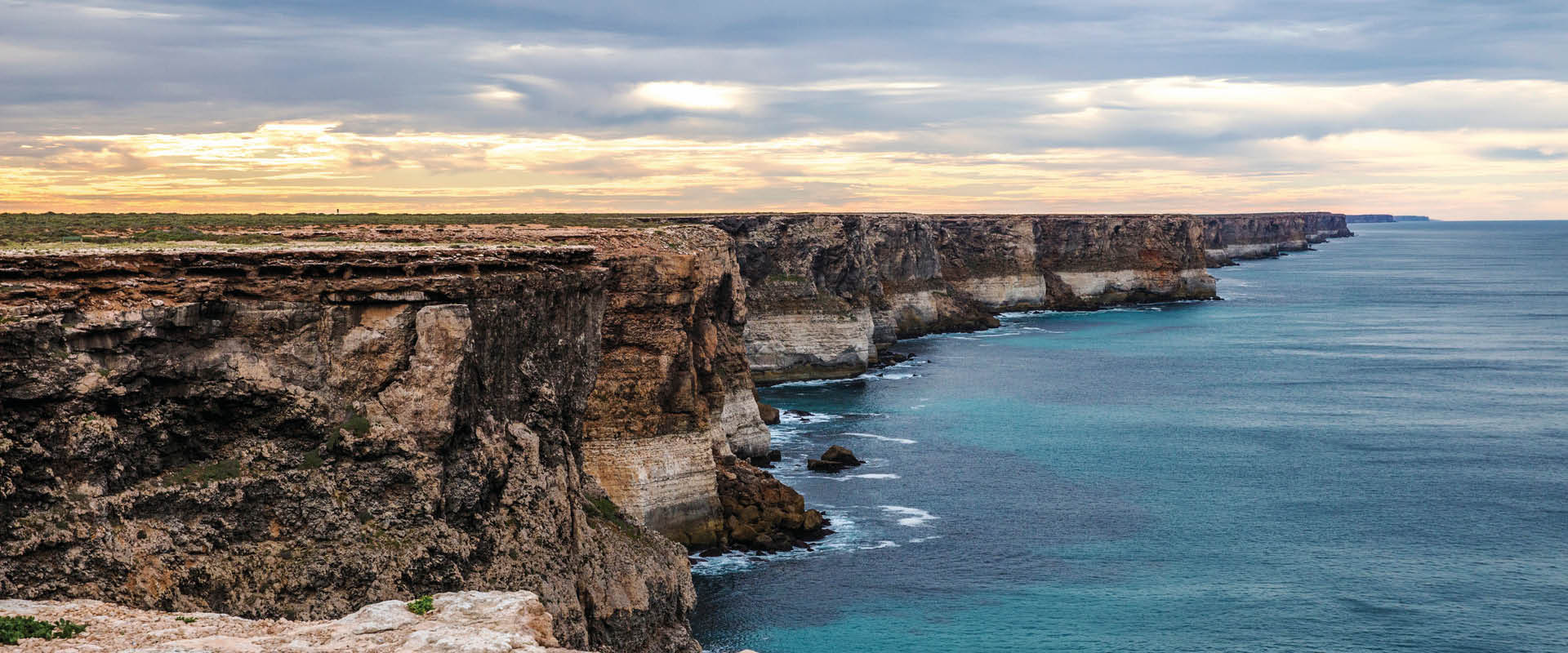 After a quick 90 minute flight from Adelaide to Ceduna, and a scenic drive along Eyre Peninsula's rugged coastline, you'll be stunned by the sheer scale of the Bunda Cliffs. Stretching for more than 100 kilometres, the cliff-tops also provide the perfect viewing platform to watch whales and their babies frolic in the waters below. Southern right whales migrate to the region between May and October every year to birth and rear their young, making for some magical wildlife encounters. Jump back in the car and head further west to experience the unrivalled wonder of the Nullarbor Plain which stretches all the way to Western Australia. 
5. Koala Walk, Kangaroo Island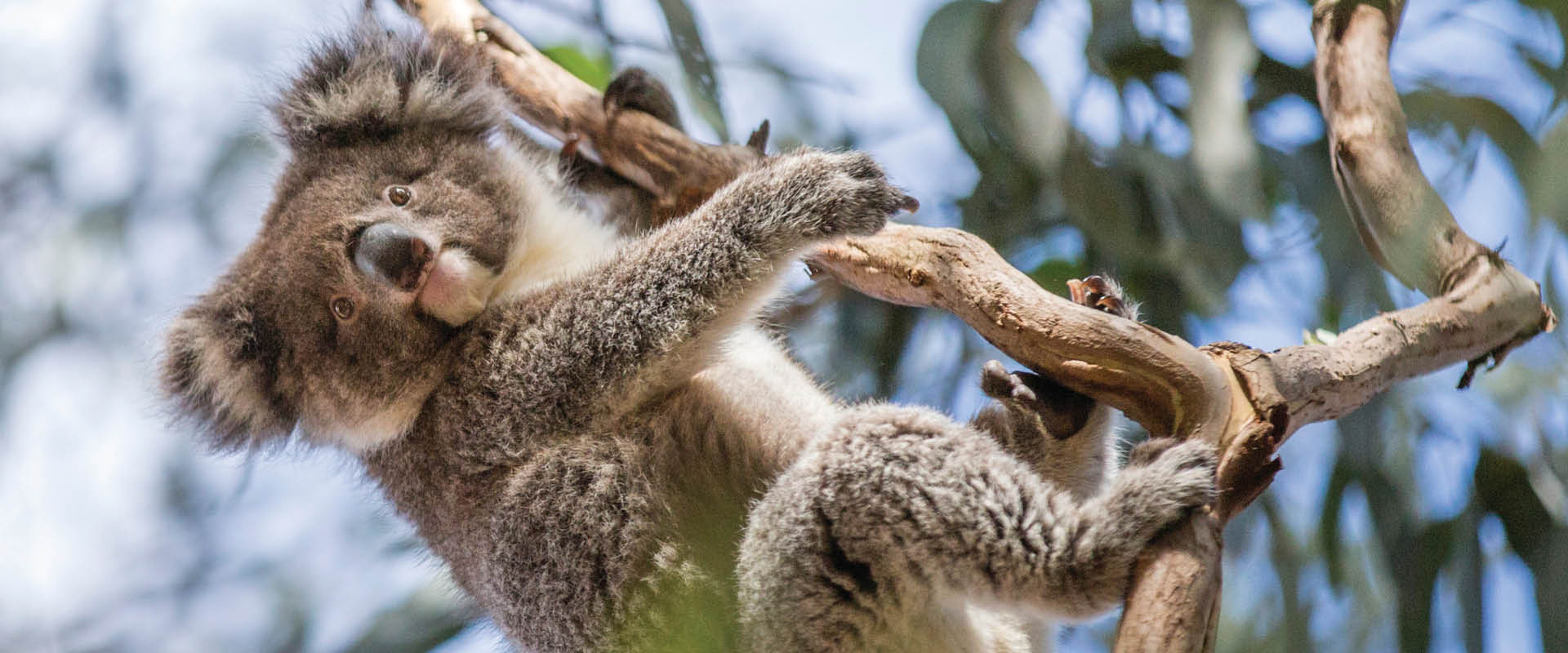 Kangaroo Island is abundant with Australian wildlife. Ditch your devices for a leisurely stroll among an avenue of koala-laden Eucalyptus trees on the Hanson Bay Wildlife Sanctuary This sanctuary is home to wild koalas where you can expect to see anywhere between 15 to 20 koalas at any given time. 
6. Admiral's Arch, Kangaroo Island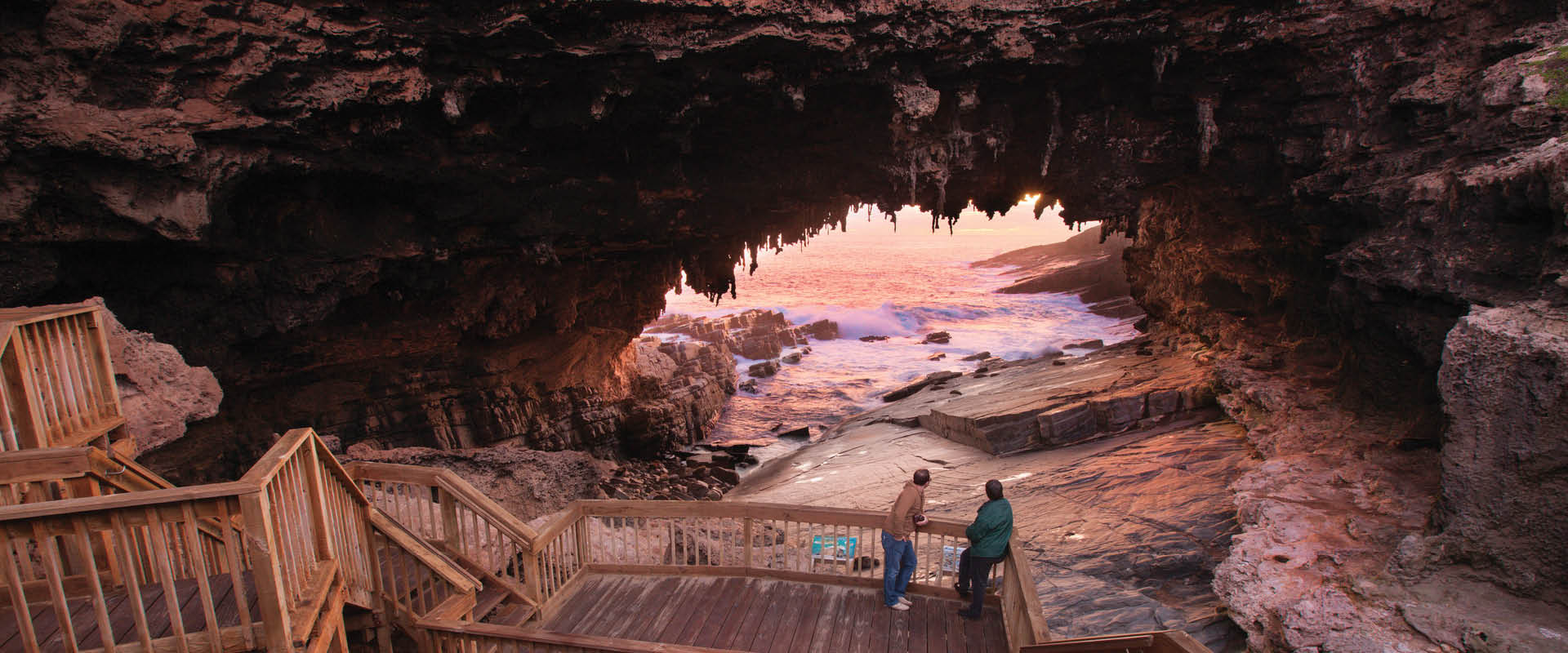 Swap Snapchat for stalactites at one of Kangaroo Island's most impressive and unusual natural wonders – Admirals Arch. Created over thousands of years of erosion, stalactites dangle from the rock ceiling of this former cave, creating a naturally-formed arched window. You'll be spellbound by the sounds of the roaring Southern Ocean crashing against the cliffs and the sight of Admirals Arch framing the sun setting behind the ocean. Keep an eye out for the local colony of cute New Zealand fur seals who are often seen sunning themselves on the rocks below.
7. Memory Cove,  Eyre Peninsula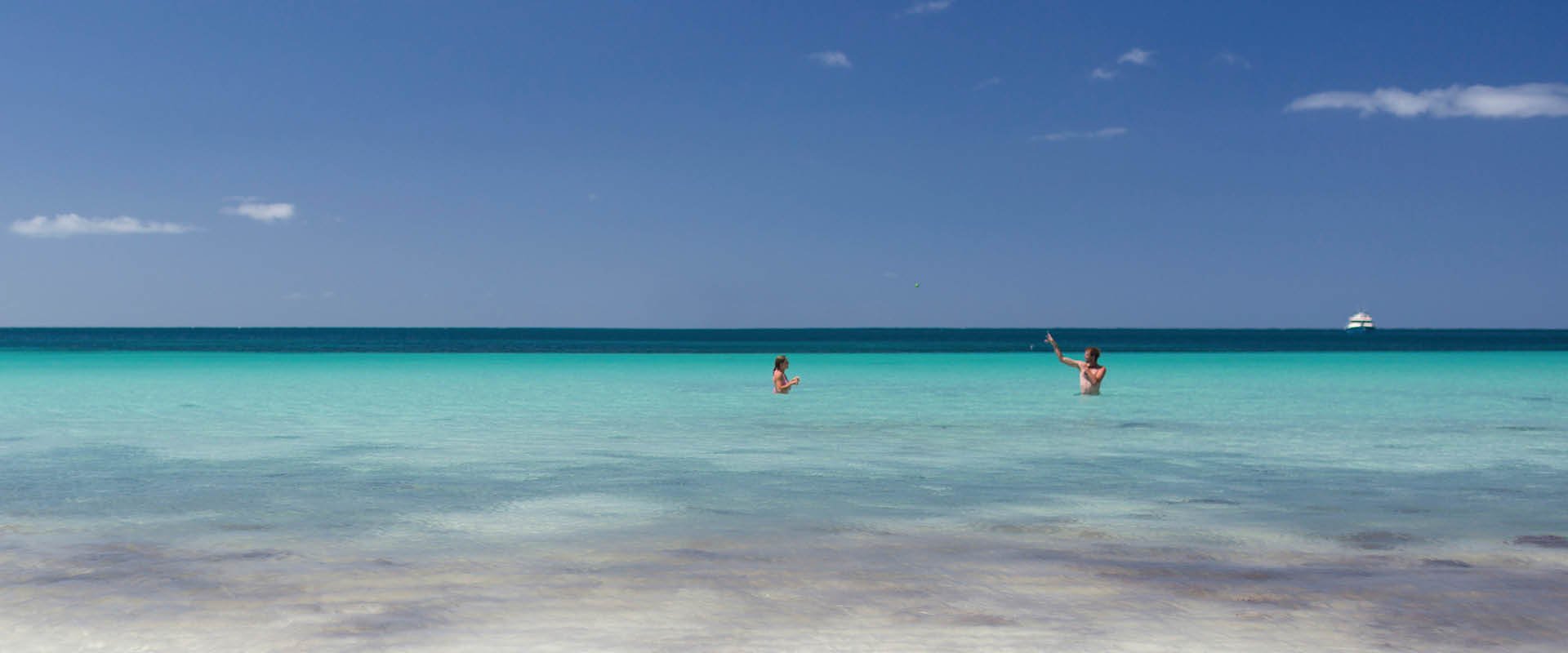 Don't wait for Facebook to remind you of your memories. Make new ones at the aptly named Memory Cove Wilderness Protection Area, located within Lincoln National Park on the Eyre Peninsula. The magnificent and secluded bay boasts a pure white sandy beach cradled between densely vegetated headlands. To maintain the special wilderness qualities of the area, access is limited to 15 vehicles a day and just five campsites are available. Now why wouldn't you want to spend a few days camping here and allow yourself to completely switch off from the distractions of your phone's pings, buzzes and boings?
8. Troubridge Island, off Yorke Peninsula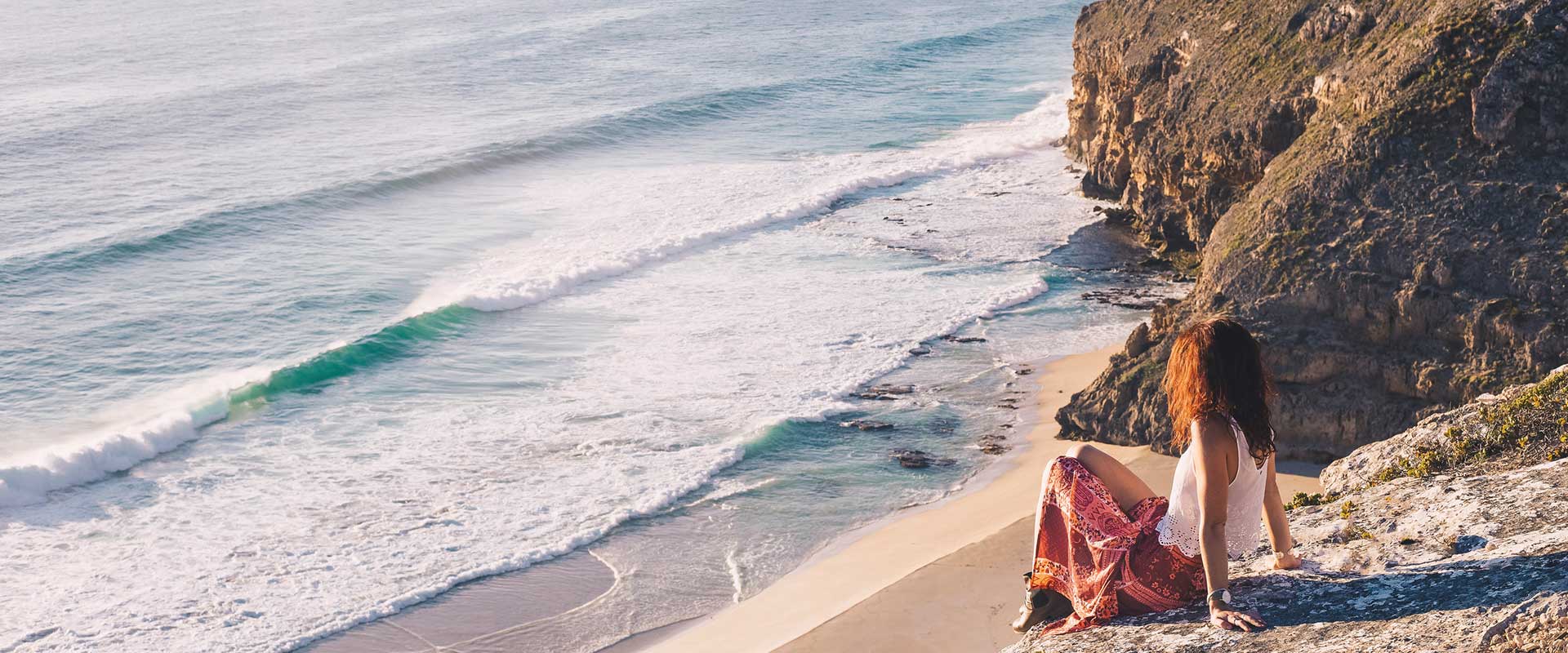 It's not quite a deserted island but you can enjoy it all to yourself. A quick boat ride from Yorke Peninsula, Troubridge Island is touted as a peaceful and fragile sand island which just happens to be a dream location for bird enthusiasts. But don't worry about Tweeting – the local bird population will do that for you. Take a step back in time and stay in the 160-year-old lighthouse keeper's cottage, which luckily boasts all the modern conveniences you need. Spend your days fishing, swimming or birdwatching and enjoy the simplicity and solitude of life before the days of social media.
9. Houseboating, Murray River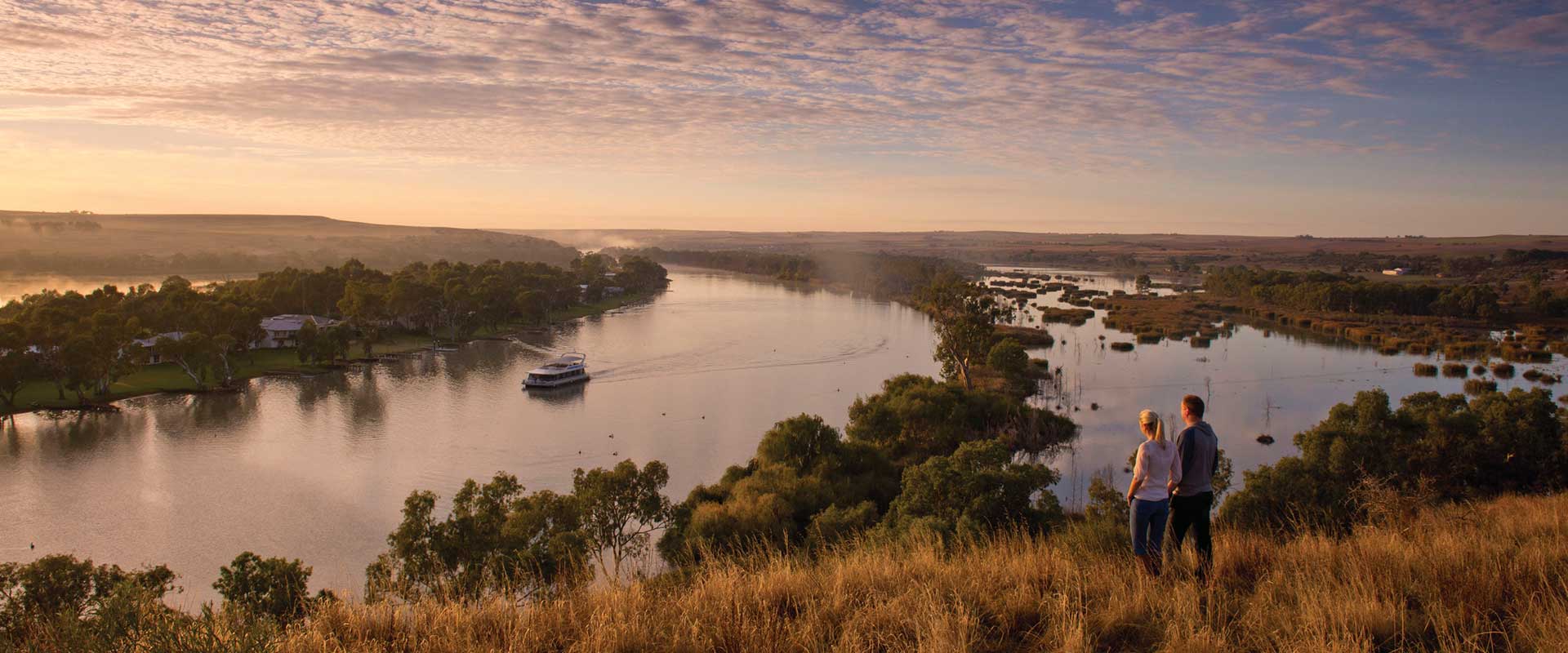 Let nature drift past you while meandering along the Murray River in your very own houseboat. You won't need Google Maps here – the only way to go in a houseboat is either upstream or down. Cruise past ochre-coloured cliffs brimming with birdlife. Spot kangaroos sipping at their local watering hole. Finding a park is as easy as pulling up somewhere along the riverbank and berthing for the night. Once you get a taste of "river time", you won't be rushing back to the hustle and bustle of daily life any time soon. 
10. Anna creek painted hills, Outback South Australia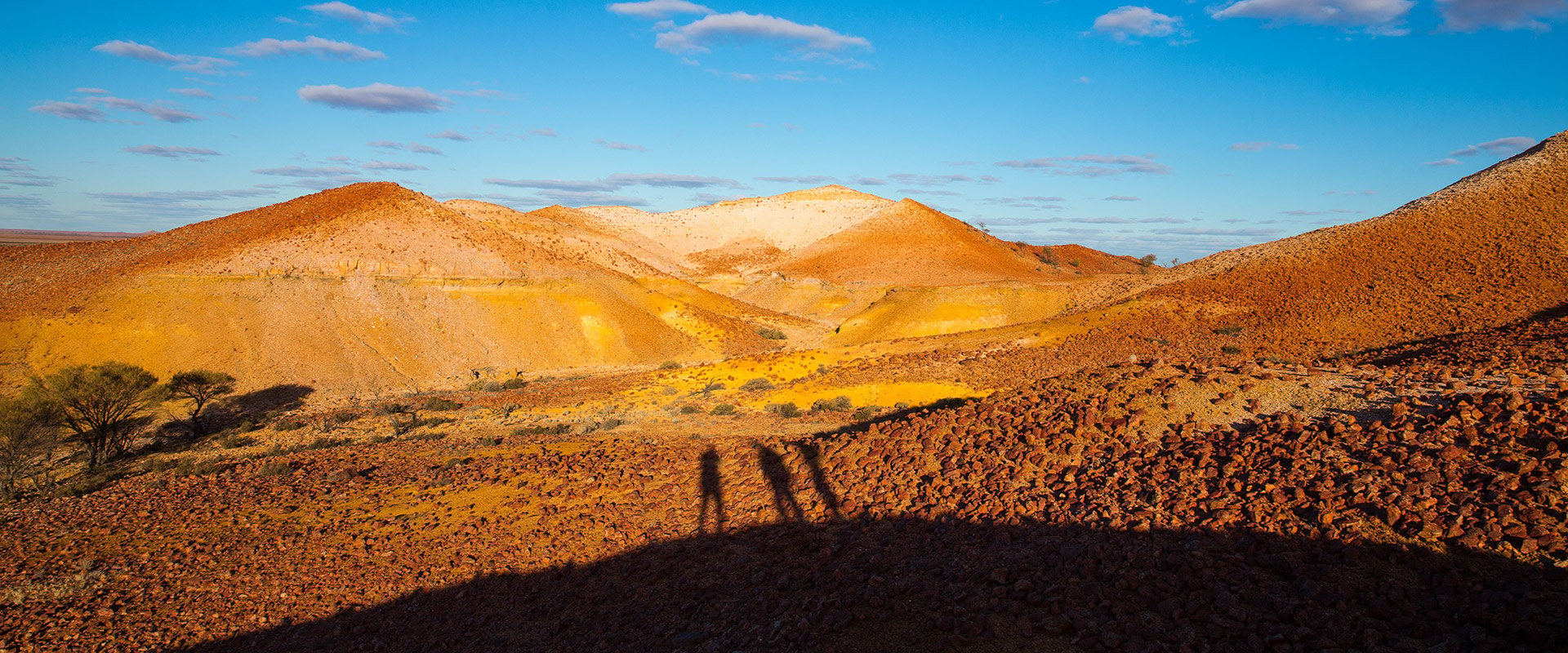 It's vast, magical and miles away from any WiFi connections. The Anna Creek Painted Hills are a spectacular outcrop of deep orange mountains that emerge from the flat desert landscape and which can only be accessed by plane. Join a Wrightsair tour from Coober Pedy or William Creek and you'll not only see this ancient landscape from the air, you'll also get to land among it and explore on the ground.