Food blogger Christina Soong knows and loves food, revealing her favourite foodie jaunts in Adelaide.
Adelaide's restaurants, wineries and food producers are world-class and we enjoy an enviably easy lifestyle – I live five minutes from the beach, twenty minutes from the city, forty five minutes from the Adelaide Hills and an hour from the Barossa, Australia's most famous wine region.
I can't think of another city where I can live in such convenient proximity to so many exceptional food and wine experiences. Here are some of my favourite foodie things to do in Adelaide.
Orana
If you only have time for one fine dining experience in Adelaide, make it Orana. Why? Because you can't have this experience anywhere else and that is the very definition of a must-do. What makes Orana so special? For starters, the food is spectacular and uniquely, definitively, Australian: while lots of Australian chefs are sprinkling native Australian ingredients like wattle seed and muntrie berries throughout their menus, nobody is using them so comprehensively and with such stunning results as chef Jock Zonfrillo (ex Marco Pierre White, Damien Hirst's The Pharmacy, Restaurant 41 and Magill Estate Restaurant).
The plants and insects that grow in the Australian outback have to be tough to survive so they're not always immediately palatable – it can take time and persistence to work out how to make the most of them. But Jock has been studying and experimenting with bush ingredients since the early 2000s. Equally importantly, he's built up relationships with Aboriginal groups throughout South Australia over the years who supply his kitchen with unusual and hard-to-find ingredients. Doing the degustation menu in Orana's beautiful dining room is to be constantly surprised, challenged, delighted and intrigued. I couldn't ask for more.
Orana was named Australia's Restaurant of the Year 2018 by Gourmet Traveller magazine and Restaurant of the Year 2019 by the Good Food Guide.
Where to find it: 285 Rundle Street, Adelaide. Tel: (08) 8232 3444. Open for lunch on Fridays and for dinner Tuesday to Saturday.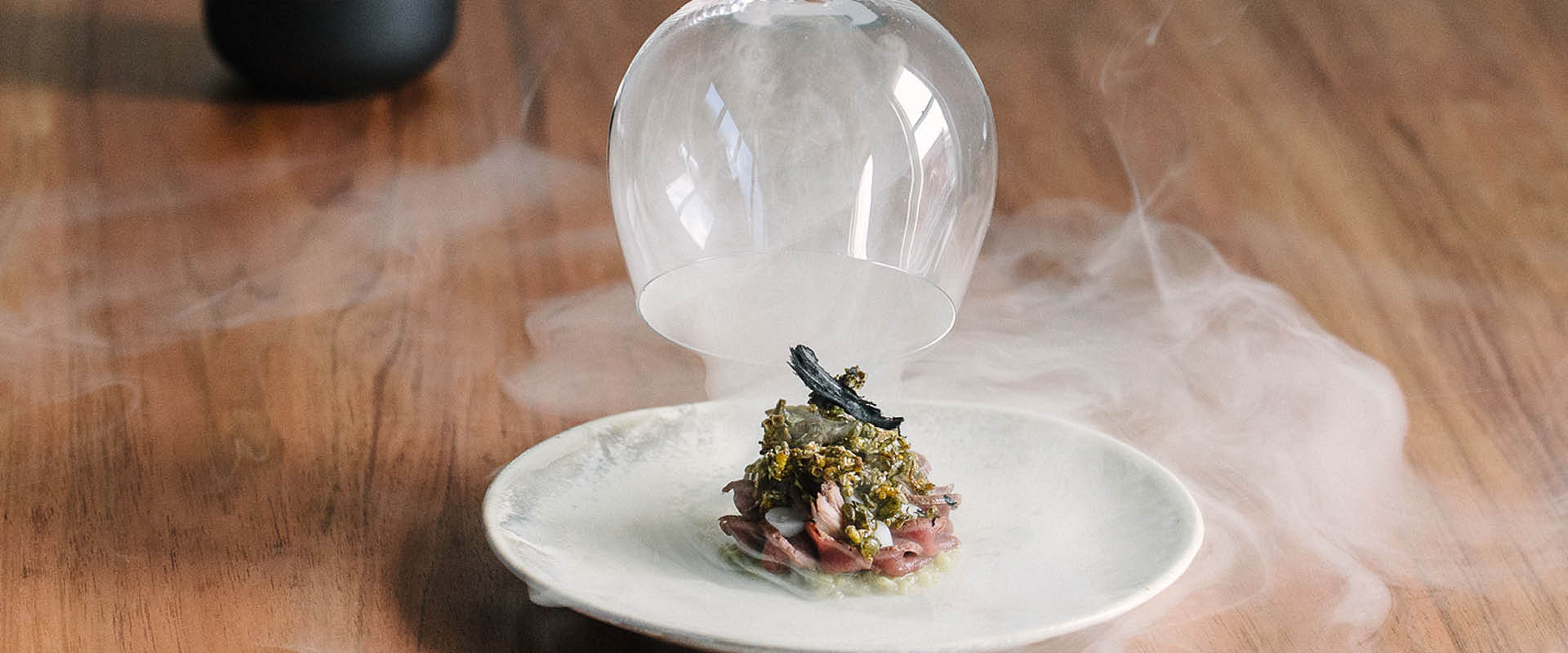 Peel St
When deciding where to meet someone for dinner, Peel St is always on my short list because I know I'm not going to be disappointed. The restaurant industry is a fickle one: you can always spot the troubled restaurant when you notice that they've included every single trendy ingredient or cooking style in a muddled dog's breakfast of a menu. Conversely, confident chefs keep an eye on the competition but they focus on doing their own thing and doing it well. It's this commitment to craft and self-belief that makes all the difference and I think it's partly why the crew at Peel St cook some of the best food to come out of Adelaide.
Chef Jordan Theodoros was formerly the well-credentialed owner/chef at Goolwa's Aquacaf; previously, he worked at The Melting Pot and Sydney's Darley Street Thai. At Peel St, Jordon and co cook the type of food they like to eat at home so the dishes are brimming with flavor, generously sized, beautifully presented and consistently impressive. Add to this a pared back but inviting dining room with dark floorboards, exposed brickwork and intimate lighting, and friendly servers and Peel St is a place that you'll want to return to again and again.
Where to find it: 9 Peel Street, Adelaide. Tel: (08) 8231 8887. Open: 7:30am-5pm Monday – Friday (kitchen closes at 3pm) and 6:30pm until late Thursday to Saturday.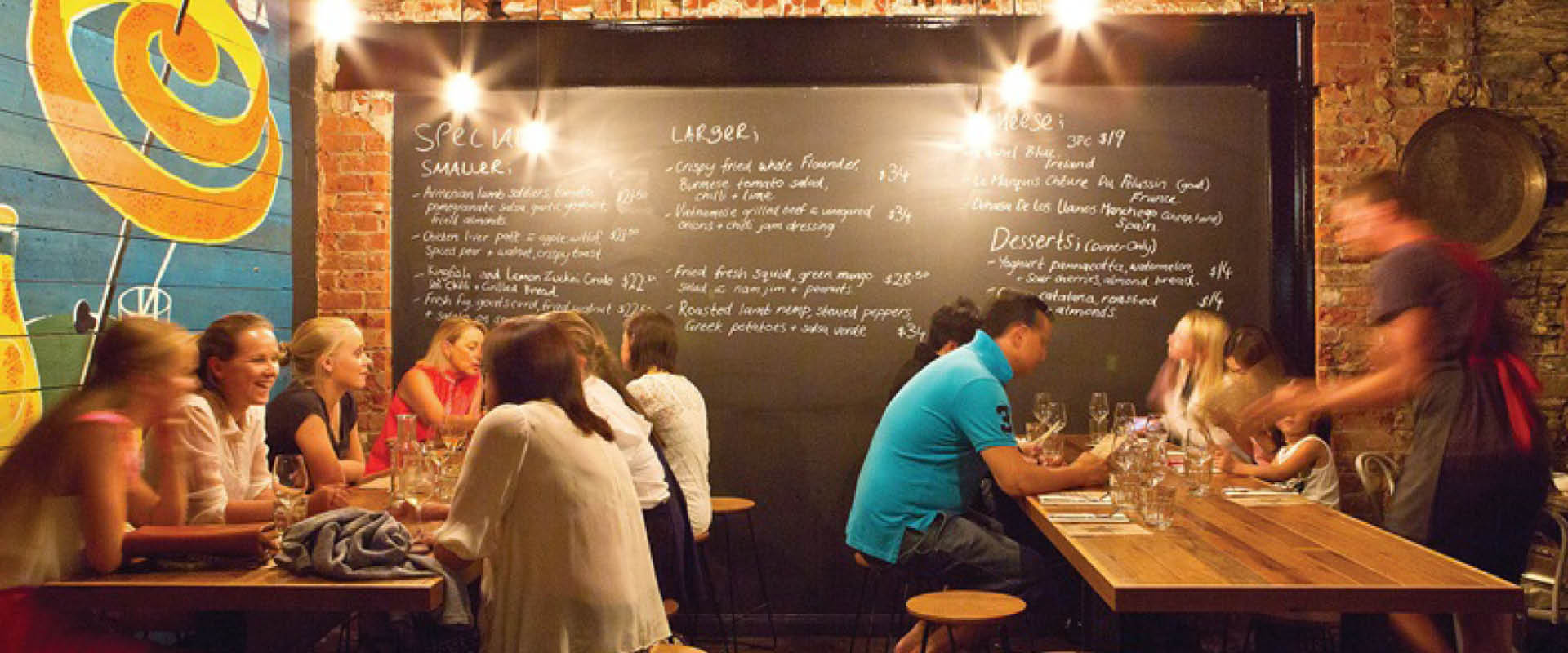 Africola
Seeing the personality of a chef reveal itself through his or her cooking is an anthropological puzzle that I find endlessly intriguing. So I loved the concept of Africola immediately. Chef Duncan Welgemoed's impressive CV includes stints at Heston Blumenthal's Fat Duck, Restaurant Gordon Ramsey and modern French restaurant, Bistro Dom in Adelaide, which he steered to Best New Restaurant awards and associated glory. Instead of resting on his laurels he then opened Africola, a return to his roots and his childhood growing up in South Africa and an entirely different experience altogether.
Inside, the design by Duncan's partner, James Brown of Mash Graphic Design, is colourful, frenetic and cheeky: dining at Africola feels like you're having a fun dinner party at a (very cool) friend's place. In terms of the menu, forget about ordering a la carte and opt instead for the Kitchen Menu so you can work your way through the glorious spit roasted meat of the day, Peri-Peri chicken, kingish sashimi and smoked and roasted vegetables. Andrew Macaroon's cunningly blended and dangerously delicious cocktails are a must, too. Enjoyed with a group of friends, Africola is a fantastic dining experience and a very fun one too.
Where to find it: 4 East Terrace, Adelaide. Tel: (08) 8223 3885. Open: Tuesday to Saturday for dinner from 6:30pm.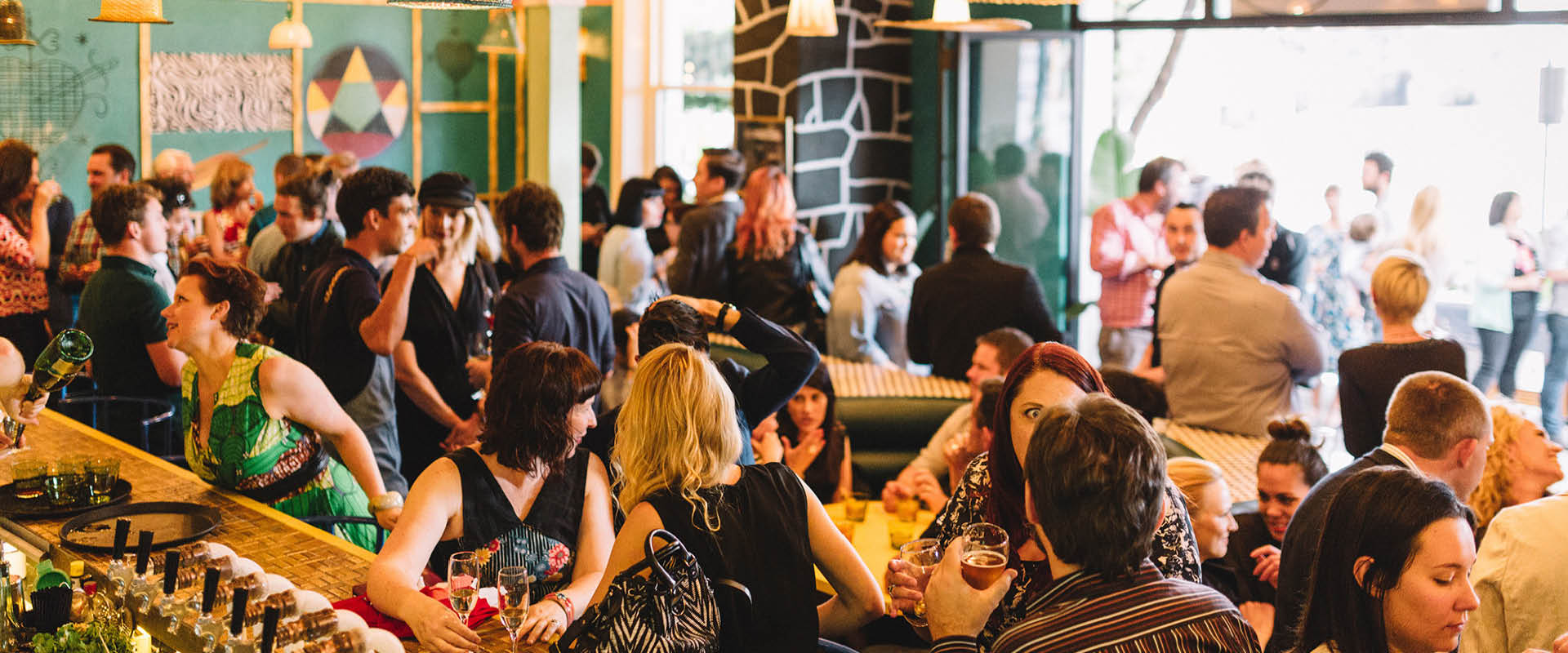 Press* Food & Wine
In the current era of restaurant dining, where smart dining rooms, a relaxed ambience and shared plates rule supreme, Press* Food & Wine has emerged as a tried and tested member of the new establishment. Press makes sophisticated comfort food for grown ups - think slow-cooked pork belly, sliders, mixed offal plates, excellent steaks and mash and indulgent desserts that are perfect for sharing.
Press* is the culinary equivalent of that great little black dress that a woman can pull out time and time again for different occasions, knowing it'll make her look fantastic every time. Date with a new prospect? Anniversary dinner? Catch up with your best mate? Press* works every time. You'll need to book if you want to eat upstairs but downstairs is reserved exclusively for walk-ins making Press* a too-easy choice any night of the week.
Where to find it: 40 Waymouth Street, Adelaide. Tel: (08) 8211 8048. Open: Monday to Saturday for lunch and dinner from 12 noon until late.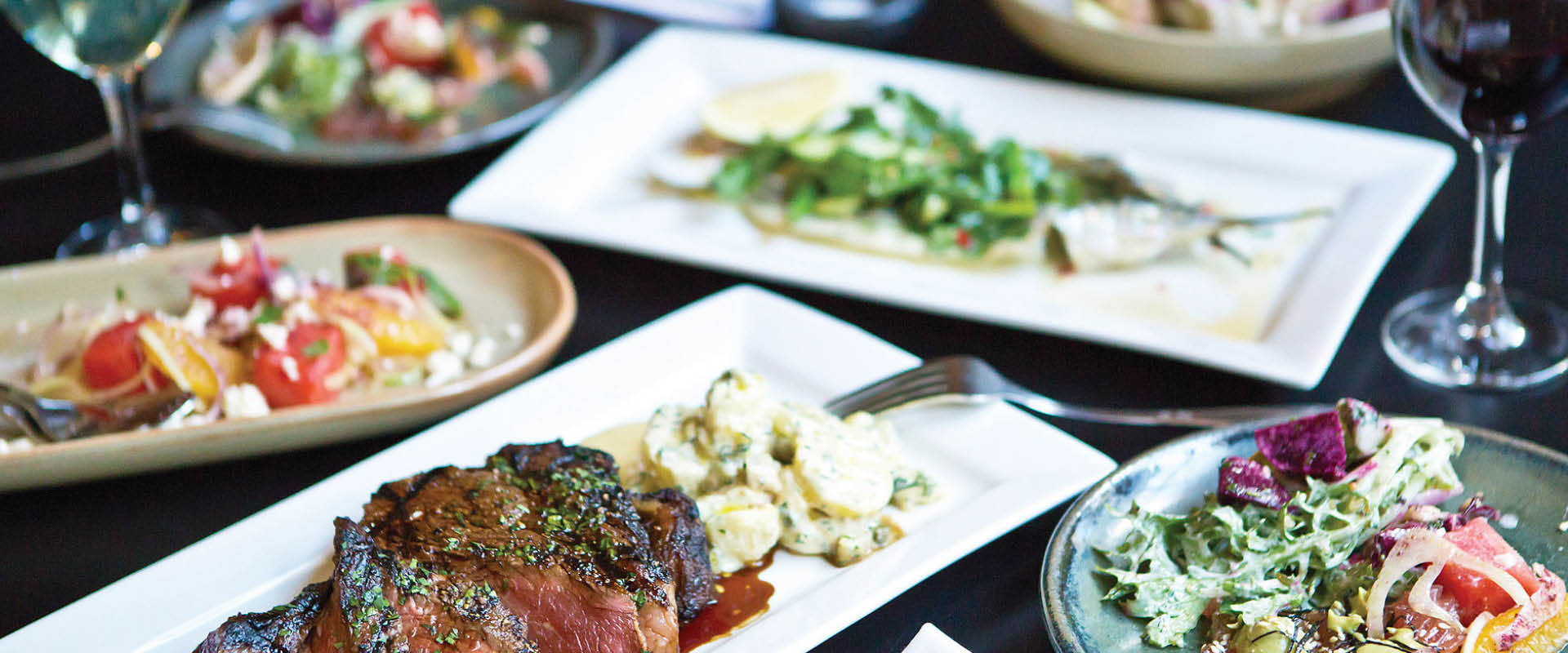 Haigh's Chocolates
Do you remember that scene in Breakfast at Tiffany's when Holly Golightly explained why she liked visiting Tiffany's when she got a case of the mean reds? "The quietness and the proud look of it; nothing very bad could happen to you there," she said. As a young girl I felt exactly the same way about visiting Haigh's: as my eyes darted dreamily around the brown and gold store the intoxicating smell of chocolate would fill my nostrils.
The oldest chocolate factory in Australia makes chocolates that should savoured: shoving them mindlessly down your throat when you're upset would be an insult to chocolate of this quality. Haigh's runs free, 20-minute factory tours every day so you can watch the chocolates being made before enjoying a complimentary tea or coffee and chocolate. I dare you to take a tour and not drool just a little.
Where to find it: 154 Greenhill Road, Parkside. Tel: 8372 7070 (tour bookings are essential). Open: 830am – 5:30pm from Monday to Friday.
Adelaide Central Market
Growing up, visiting the Adelaide Central Market was always a happy occasion – my parents would do their food shopping and then we'd lunch on Asian food at the food court, running into half a dozen friends along the way. For a brief period of time when I was a stay-at-home mum I'd take my toddler to the Adelaide Central Market every Thursday and we'd follow the same routine – we'd people watch over a baby 'cino and soy latte at Lucia's, do the shopping, and then finish up with Hainanese chicken rice at China Town Café. Nowadays, my life is a lot busier so we don't make it to the market each week anymore. But when we do, my kids know the routine like pros.
Where to find it: 44-60 Gouger Street, Adelaide. Tel: 8203 7494. Open: Tuesday from 7am-5:30pm, Wednesday and Thursday from 9am-5:30pm, Fridays from 7am-9pm and Saturdays from 7am-3pm. Closed Mondays.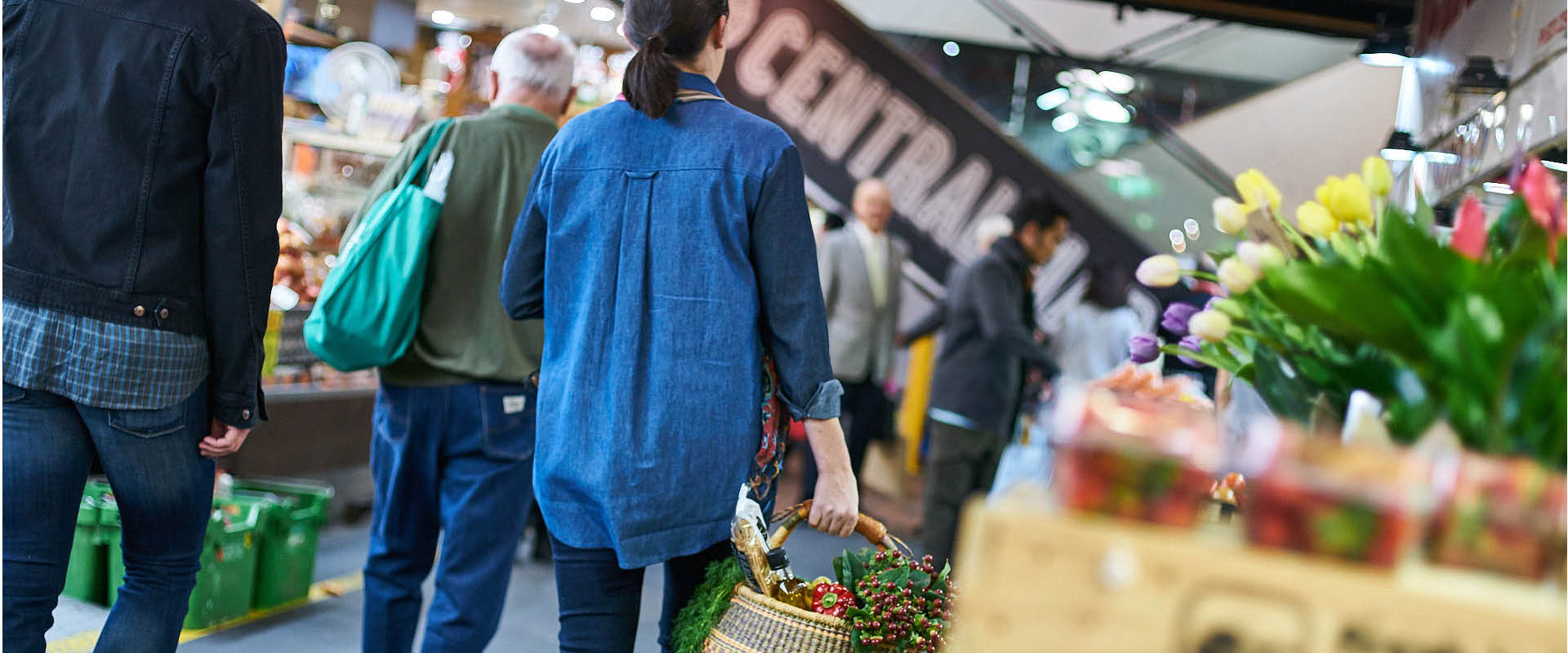 Little NNQ
Little NNQ is the smarter, city offshoot of the popular Vietnamese restaurant, NNQ, which moved to a new location in Woodville towards the end of 2014. Being centrally located, Little NNQ is a great place to meet friends for a causal catch up and it's kid friendly, too. My kids love making the roll-your-own sugar cane prawn rolls before tucking into a bowl of beef pho.
Where to find it: 125 Gouger Street, Adelaide. Tel (08) 8211 8558. Open: 11:30am-10pm Wedesday to Monday. Closed Tuesdays.
Devour Café & Patisserie
I first came across pastry chef Quang Nguyen a few years when he collaborated with Duncan Welgemoed at Bistro Dom on a wine degustation. Curious, I visited his busy late-night dessert bar on Prospect Road and came away even more intrigued. Instead of serving up easy crowd-pleasers, Quang was constantly deconstructing classic desserts and experimenting with new flavours and textures. Since moving to gorgeous new digs in Richmond, Devour has morphed into a daytime café and patisserie serving up excellent breakfast and lunch dishes, pastries and desserts. The food is not the only thing easy on the eye - Devour's clientele are typically young, gorgeous and/or hip.
Where to find it: Davenport Terrace, Richmond. Tel: 0411 536 343. Open: 7am-4pm Monday to Friday and 8am-4pm Saturday and Sunday.
Ding Hao
For those mornings when you're badly hangover or just completely ravenous, Ding Hao provides succor and relief in the form of steamed and fried dumplings, noodles and pastries. When eating yum cha (literal translation: to drink tea) it's best to go with a crowd so that you can order a mountain of food and try a bit of anything: yum cha for two might be cosy but it's also deeply unsatisfying as even the most enthusiastic eater has to admit defeat at some point.
My typical dim sum order for your easy reference: har gao (prawn dumplings), sui mai (pork and prawn dumplings), pai gwat (spare ribs), char siu bao (roast pork bun), gai lan (steamed Chinese broccoli), chee cheong fun (steamed rice noodles), xiao long bao (Shanghainese pork dumplings), salt and pepper squid, mango pudding, ma lai go (golden syrup sponge), and dan tart (egg tarts). To wash it all down, order a pot of Gook Bo tea, a strongly fragranced and robust blend of dried chrysanthemum flowers and Pu-erh tea.
Where to find it: 26 Gouger Street, Adelaide. Tel: (08) 8211 7036. Open: 11am-3pm and then 5pm-10pm daily.