For almost 200 years the Barossa has produced some of South Australia's best free-range meat, purest grains and delicious fruit and vegetables.
For almost 200 years the Barossa has produced some of South Australia's best free-range meat, purest grains and most delicious fruit and vegetables.
These exquisite ingredients now feature on menus across this wine-rich region.
Signature Experiences
When the first German-speaking Silesian settlers arrived in the Barossa in the 1840s they brought with them a passion for land and self-sufficiency. As a result, the Barossa soon became South Australia's richest agricultural region, growing wheat, barley, stone fruit, apples, pears and other produce.
To grasp the depth of this regional abundance visit the weekly Barossa Farmers' Market. Held in giant Vintner's Sheds just outside Angaston, the markets showcase the region's finest produce, plus some special artisanal delights. Open from 7.30am to 11.30am every Saturday this is a great place to for a hearty brunch and pick up some supplies before a day of touring and wine tasting.
The Silesians also imported their love of pork and smallgoods. Linke's Central Meat Store in Nuriootpa still uses a traditional German smokehouse to makes some of Australia's finest ham, bacon, mettwurst, ham, bacon, jaegerbraten (stuffed pork belly) and lachschinken (smoked pork fillet).
Equally famous is the Barossa Valley Cheese Company located in a quaint little shop in Angaston. Cheesemaker Victoria McGlurg originally trained as a winemaker in Bordeaux but the alchemy of matching cheese and wine drew her towards a different calling.
Winemaking's loss ended up being a boon to the Barossa with Victoria the first local cheesemaker operating in the region for decades. The company makes a terrific range of hard and soft cheeses using locally sourced cow and goat's milk – great value picnic hampers are available.
And no visit to the Barossa is complete without a trip to the legendary Fechner brothers Apex Bakery, which makes traditional German breads and cakes in an antique wood-fired oven. The oven's flame has only been extinguished once since the father of the three brothers, Kevin started as an apprentice back in 1924.
Come here for piping hot pies and pasties, great pretzels and Beinenstich (Bee Sting) cake.
But when you are in the Barossa, all gourmet roads lead to Maggie Beer, just outside Nuriootpa.
What began as a small family-run pheasant farm is now the centre of a global food empire. Pop in for a slice of Pheasant Farm Terrine, a walk around the lake, do a spot of shopping or prick up a picnic basket to go.
The Farm Shop kitchen also hosts daily cooking demonstrations. If you're lucky you might even bump into Maggie herself!
For an opportunity to be completely enveloped by the Barossa gourmet experience, you can stay at Maggie's place. Rebuilt to mirror the charm of the original farmhouse, Orchard House lies in one of the last working orchards in the Barossa.
Get up early to catch the sun's first rays hit the orchard foliage in Summer and Spring or enjoy the crisp air and cold underfoot crunch of Winter. It's a place where you can truly live the seasons and return inside to a breakfast bounty of complimentary free range eggs, black pig belly bacon, sourdough bread and muesli. Gorge on Maggie's own preserves, locally roasted coffee beans, hand blended loose leaf tea, jersey milk and unsalted butter, and of course fresh fruit from the orchard.
Vineyard Dining
No matter how much time you've allowed for your tip to the Barossa, double it. With so many excellent restaurants in the valley a couple of days will never be enough.
Kick off at Fino At Seppeltsfield, a funky contemporary eatery which opened in November 2014. The stunning dining room follows in the gastronomic footsteps of the much-loved Fino in Willunga and serves lively regional fare under the stout direction of Sam Smith behind the pans. Open for lunch daily and dinner on Friday and Saturday nights.
Next stop is Hentley Farm, a multi award-winning restaurant housed in a converted 19th century stables. The dining room, which offers fine vineyard views, specialises in multi-course food experiences – so don't book this if you are on a tight touring schedule.
Guests can choose from the four-hour Discovery Menu or the more modest Du Jour Menu.
The dishes, designed by head chef Lachlan Colwill, are unique, delicious and often quite cheeky. Colwill is an advocate of foraging for wild ingredients and his local finds often make their way onto the plate of his four or eight course degustation offering. It's this fascination with diverse and often incongruent ingredients that belies the restaurant's bucolic setting. It's one of the nation's finest dining experiences.
Complete your culinary tour of the Barossa with a meal at Appellation a fine diner located at The Louise country house hotel. The menu is edgy and indulgent, featuring Barossa chicken, free range duck, pork belly and thinly sliced abalone. Locally raised chef Ryan Edwards remains true to his local origins with a focus on local fare and its ever-changing seasonal bounty. He sets out to dazzle and usually succeeds.
Choose from a seasonal a la carte menu or the Chef's Selection, a five-course degustation with or without paired wines.
Part of the historic Barossa Chateau estate, Lyndoch Hill offers great value accommodation, extensive rose gardens, fine valley views and one of the district's most vibrant and unpretentious vineyard restaurants. The dinner menu ranges from delicate seafood entrees to robust mains, such as Lamb rack with quince jam and Beef fillet with horseradish mash.
There's a tempting kids' menu and, naturally, an impressive wine list featuring rare estate vintages. For a classic vineyard lunch, however, drop into Pindarie Wines on Rosedale Road Gomersal. Apart from the pleasure of visiting this award-winning cellar door, Pindarie offers a classic paddock to plate experience in a converted grain store.
People drive miles for one of the gourmet pies here – the saltbush lamb, quince, rosemary and potato pie is a knockout – but the menu also includes winter hot pots, shearer's platters and tasting plates.
The restaurant offers children's meals, a range of coffees and teas and, naturally, a selection of Pindarie wines by the glass. Open for lunch seven days a week.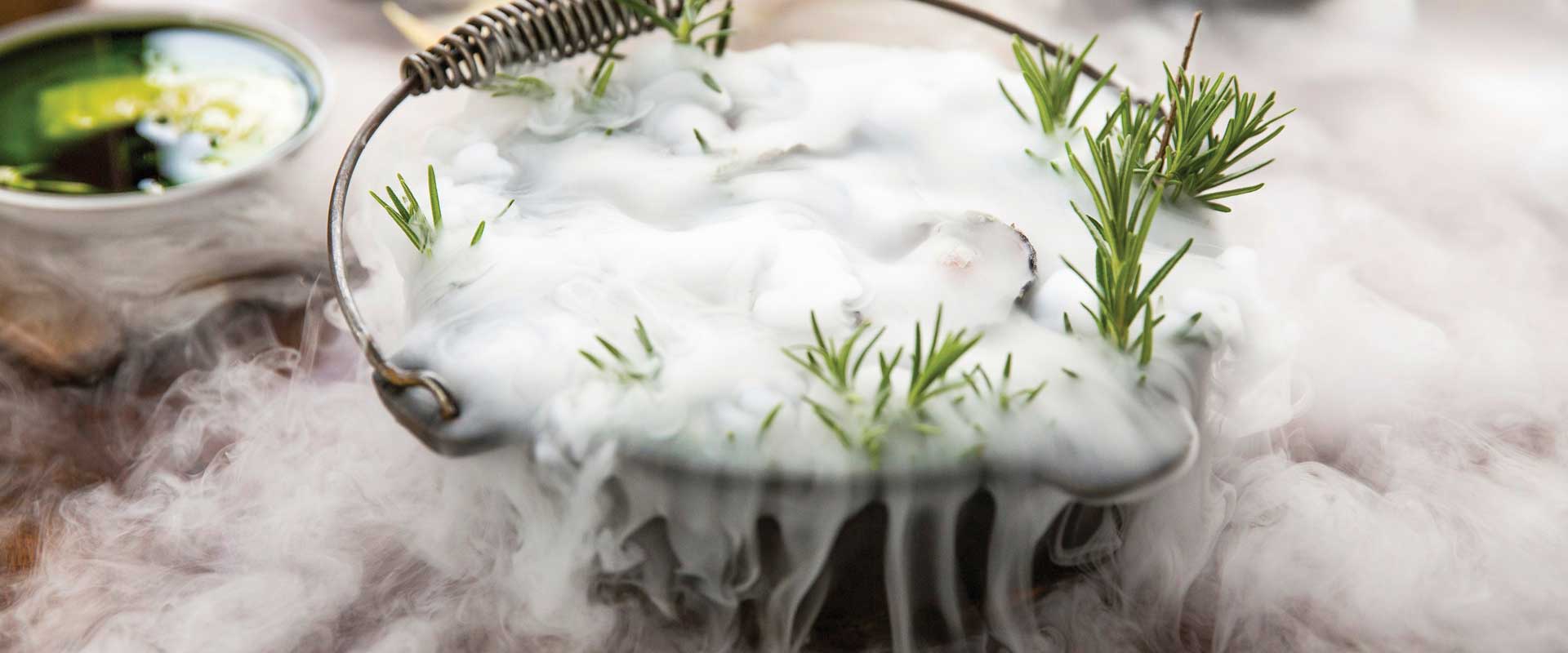 Cooking Schools
Although the Barossa remains true to its Silesian and English heritage, the district is beginning to stretch its culinary wings.Two relatively new cooking schools introduce participants to some distinctly exotic cooking styles – and also showcase the Barossa's finest produce.
The opening of Casa Carboni Italian Cooking School & Enoteca in Angaston did much to shake-up to the Barossa's gastronomic image. Italian-trained chef Matteo Carboni has brought a touch of la dolce vita to the Barossa, offering a thorough immersion in the culinary traditions of Northern Italy.
His intimate classes cover everything from pasta making to soups, ragouts and rich, chocolate desserts.The three-hour Taste of Italy masterclass includes a visit to the Barossa Farmer's Market and a four-course meal, with matching Italian wines.
Award-winning chef Mark McNamara (formerly executive chef at Appellation) is a longtime advocate of all things Barossan.
He now teaches people how to cook classic French, Indian, British and North African dishes in their own kitchens. His cooking school is called Food Luddite and aims to communicate the simple pleasure of home cooking and the importance of choosing fresh, local ingredients.
Class numbers are limited to just eight people and the intensive cooking sessions, held in the Kitchen Studio, include a shared table meal.
And Don't Miss
One of the great pleasures in the Barossa is stumbling across a small, family owned vineyard, an artisan food store or maybe an impromptu game of petanque.
But there are a few not-so-hidden experiences that are worth looking out for, such as the fantastic lunchtime menu at Artisans of Barossa, a stylish tasting room in Vine Vale.
Choose from a selection of toothsome share plates, such as tea cured salmon, ancient grain salad and fig and stout braised empanadas. The views are awesome.
Two Hands winery in Marananga offers small tasting plates on the sunny deck and regular Long Lunch Master classes on Fridays. The quaint stone cellar door is open for tastings and sales seven days a week.
For something even more intimate grab a table on the veranda at Charles Melton Wines.
The farmhouse-style menu includes local smoked salmon, gourmet pies and homemade terrine.
Lastly, if you've always wondered where the Barossa's winemakers eat, then book a table at fermentAsian, an upmarket Vietnamese restaurant in Tanunda.
Apart from classic dishes from Southeast Asia you'll also find one of the most impressive wine lists in the valley.
Step inside to savour chef Tuoi Do's extraordinary food showcasing Vienamese-Thai cuisine with a twist, as it's a menu built around beautiful Barossa produce. Try local pork belly or an off-the-wall dessert of tapioca, Sichuan ice cream and more.
The dining room is open for lunch Thursdays to Sundays and for dinner from Wednesdays to Saturdays. Bookings are essential.