Journey through lush wine country, discover crater lakes, drive on the beach and step back in time in the Naracoorte Caves on a road trip to Adelaide.
There are so many great reasons to drive to your holiday destination - especially from Melbourne to Adelaide. Leave early in the morning and by evening, you could be checked into your Adelaide city hotel and be heading out to dinner.

Or take the scenic route along the Great Ocean Road and through famous wine regions like the Coonawarra; along gorgeous seaside towns like Robe or take a detour and discover why Kangaroo Island is known as our zoo without fences. 

Choose your own adventure whether you're with the family, want to immerse yourself in nature or in search of premium food and wine. Download the Melbourne to Adelaide map and see the trip highlights below.
1. Mount Gambier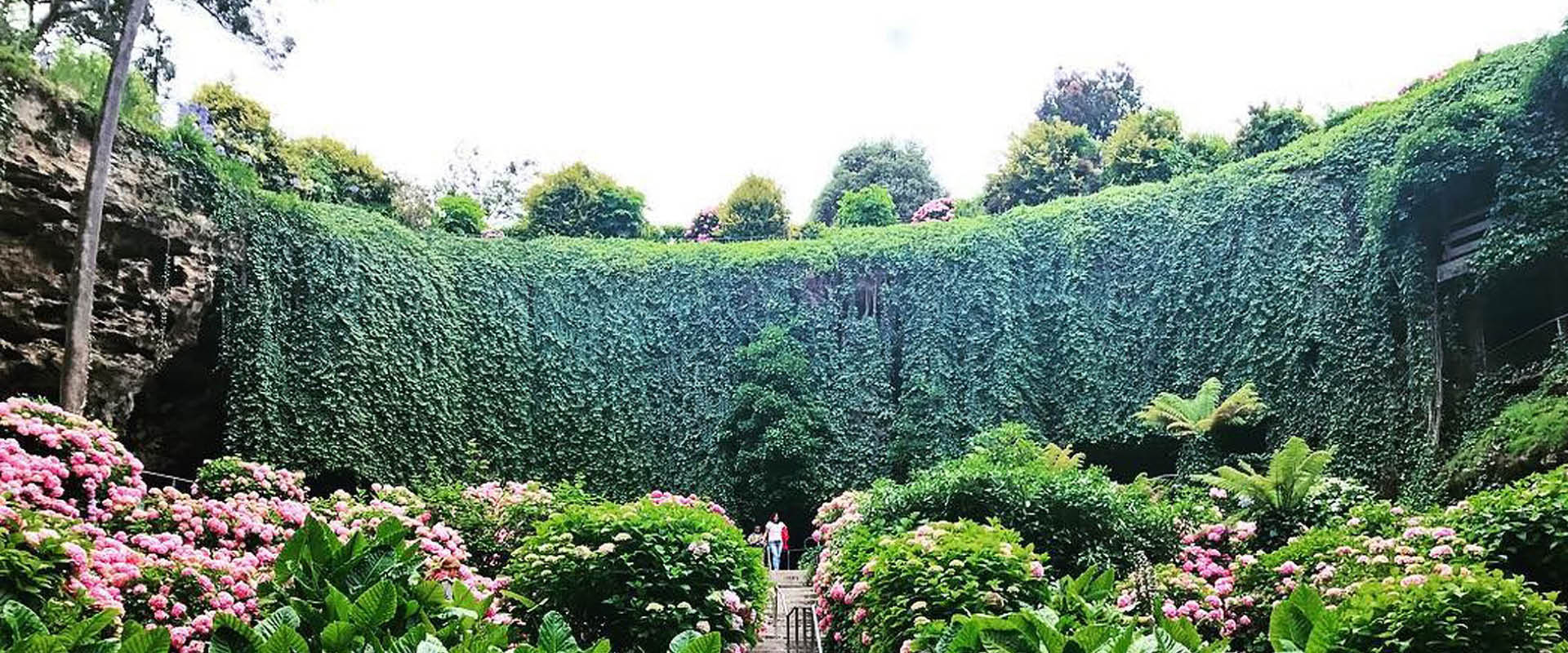 Marking halfway into the journey, Mount Gambier welcomes you to South Australia. Here you'll discover some natural wonders such as the Blue Lake which turns a vivid blue colour during the summer months or marvel at the Umpherston Sinkhole. For the adventurous, snorkel the crystal clear waters of the Piccaninnie Ponds which have been filtering through the limestone over thousands of years, or scuba dive deeper into the large underwater cavern known as The Cathedral. Nearby, Ewens Ponds Conservation Park is renowned for its incredible underwater visibility of up to 80 metres.

Must Do's: Blue Lake, Umpherston Sinkhole, Naracoorte Caves National Park (1 hour drive from Mount Gambier), Piccaninnie Ponds, Ewens Ponds.

Stay: The Barn Accommodation, Luxe Glamping, Colhurst House.
2. Robe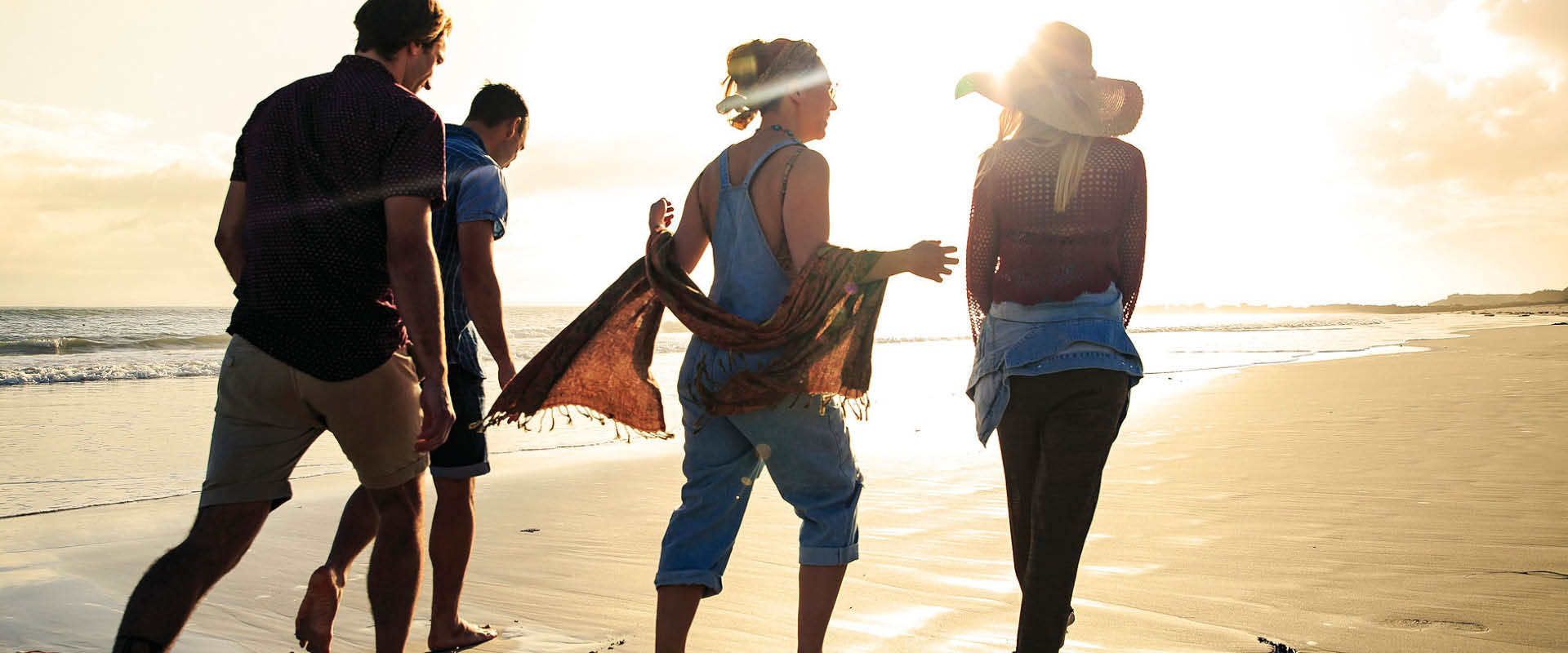 Just 90 minutes from Mount Gambier, Robe is a South Australian family hot spot for year-round holidays. This historic seaside resort town offers sumptuous seafood, local wines, coastal walks and watersports, pubs, cafes, trendy art galleries, fashion boutiques and a 14-hole golf course. Let down the air in your tyres and drive on to Long Beach and watch the sun go down. Visit the small, independent family-run Robe Town Brewery for slow-brewed, handmade, all natural craft beer. For those with Instagram, you'll want to check out the Cape Dombey Obelisk which is a red and white landmark on the beautiful, rugged coastline.  

Must Do's: Wilson's at Robe, Charlie's Surf School, Robe Golf Club, Robe Obelisk, Clifftop walk from Main Beach to Long Beach, Adventurous Spoon, No.4, Robe Town Brewery, Karatta Wines. 

Stay: Luxe Glamping, Discovery Holiday Parks, Honeyfield, Fayrefield House.
3. Coonawarra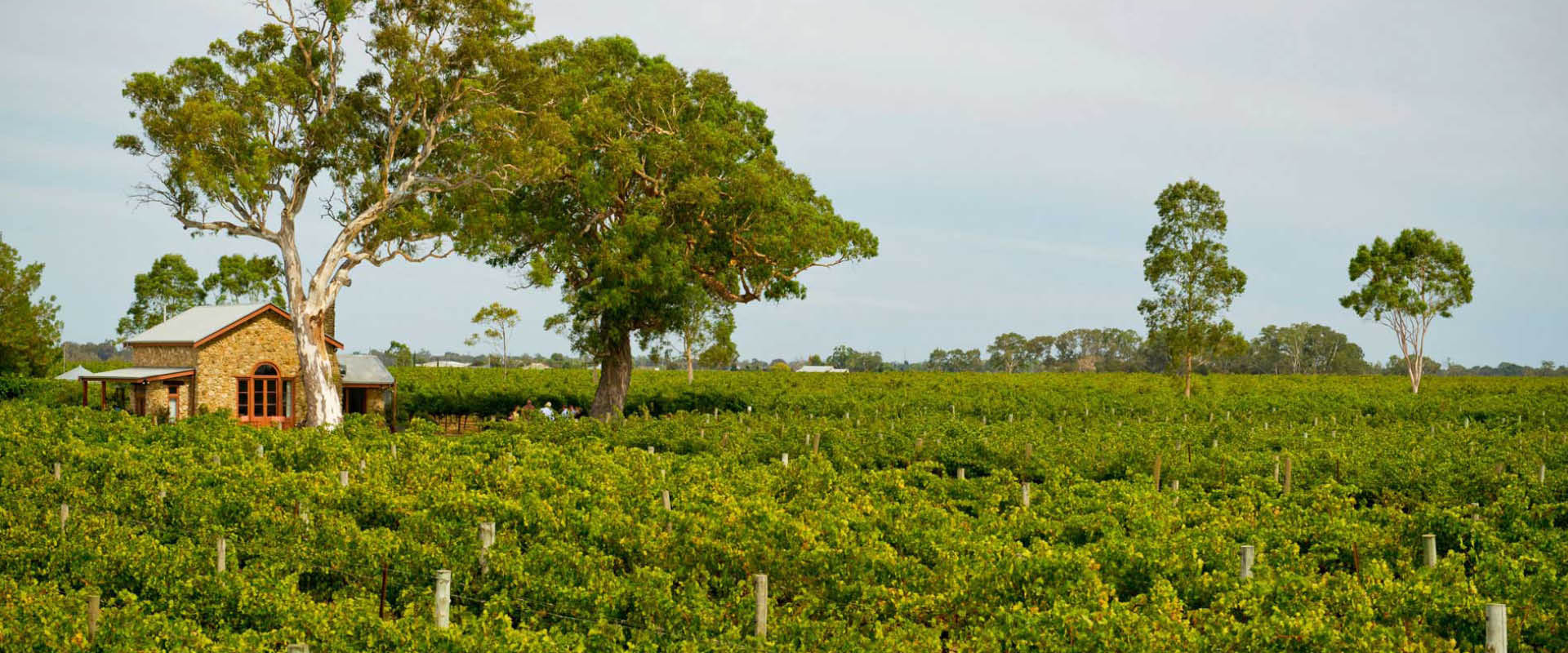 A trip along the Limestone Coast will quickly become a gastronomic adventure. The region produces everything from succulent seafood to grass-fed lamb and Wagyu beef. This part of South Australia is famous for its Cabernet Sauvignon. Its secret lies in a magical marriage of rich terra rossa soil, limestone, pure underground water and a long, cool ripening season for the grapes. 

The Tasting Room at Mayura Station offers dining room or Chef's Table dining options showcasing Mayura's famous Wagyu beef. Immerse yourself in the Limestone Coast's thriving food market scene. Held at various locations throughout the region, the markets offer an opportunity to fill your basket with the best, fresh seasonal produce and locally-made gourmet foods. 

Must Do's: The Tasting Room at Mayura Station, Hollick Winery and Restaurant, Wynns Coonawarra Estate, Rymill Coonawarra, Coonawarra Discovery Full Day Tour, Coonawarra Siding.

Stay: Yalumba "The Menzies" Retreat, Honeysuckle Rise Country Accommodation.
4. Victor Harbor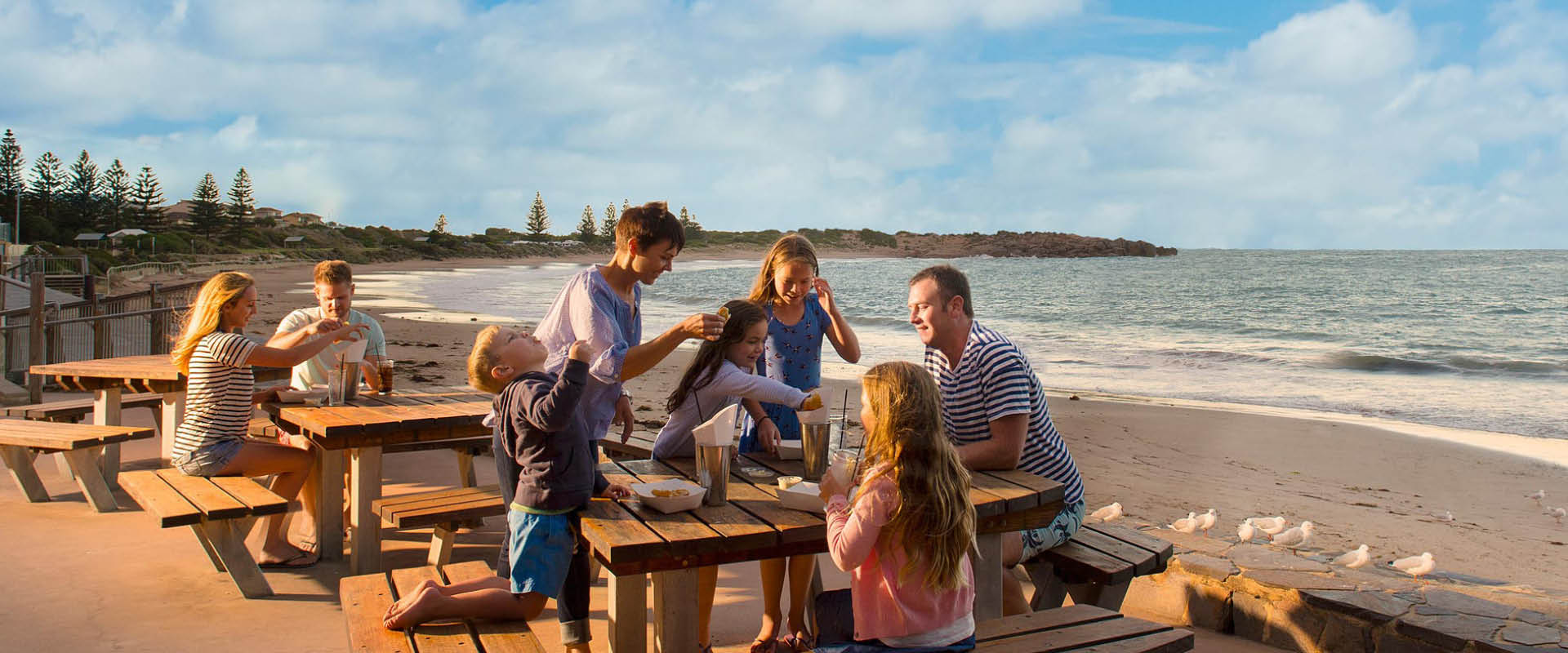 A favourite holiday spot on the Fleurieu Peninsula, here you'll find spectacular surf beaches, beautiful diving spots and secluded, white sandy beaches. Enjoy views from The Bluff (including whale watching during the winter months) and take the horse drawn tram across to Granite Island, home to a colony of penguins, Enjoy wine and beer tasting or bi-plane acrobatics in nearby towns. Explore the Goolwa Wharf Precinct, take a boat cruise around the peninsula or along the Coorong, or venture further inland to the famous wine region of McLaren Vale. 

Must Do's: Granite Island penguin tour, The Big Duck Boat tours, Flying Fish Cafe at Horseshoe Bay, surfing lessons at Middleton, Steam Exchange Brewery.

Stay: Anchorage Seafront Hotel, McCracken Country Club, The Australasian Circa 1858, A Seascape Retreat, Birks River Retreats, Links Lady Bay Golf Resort at Normanville.
5. Kangaroo Island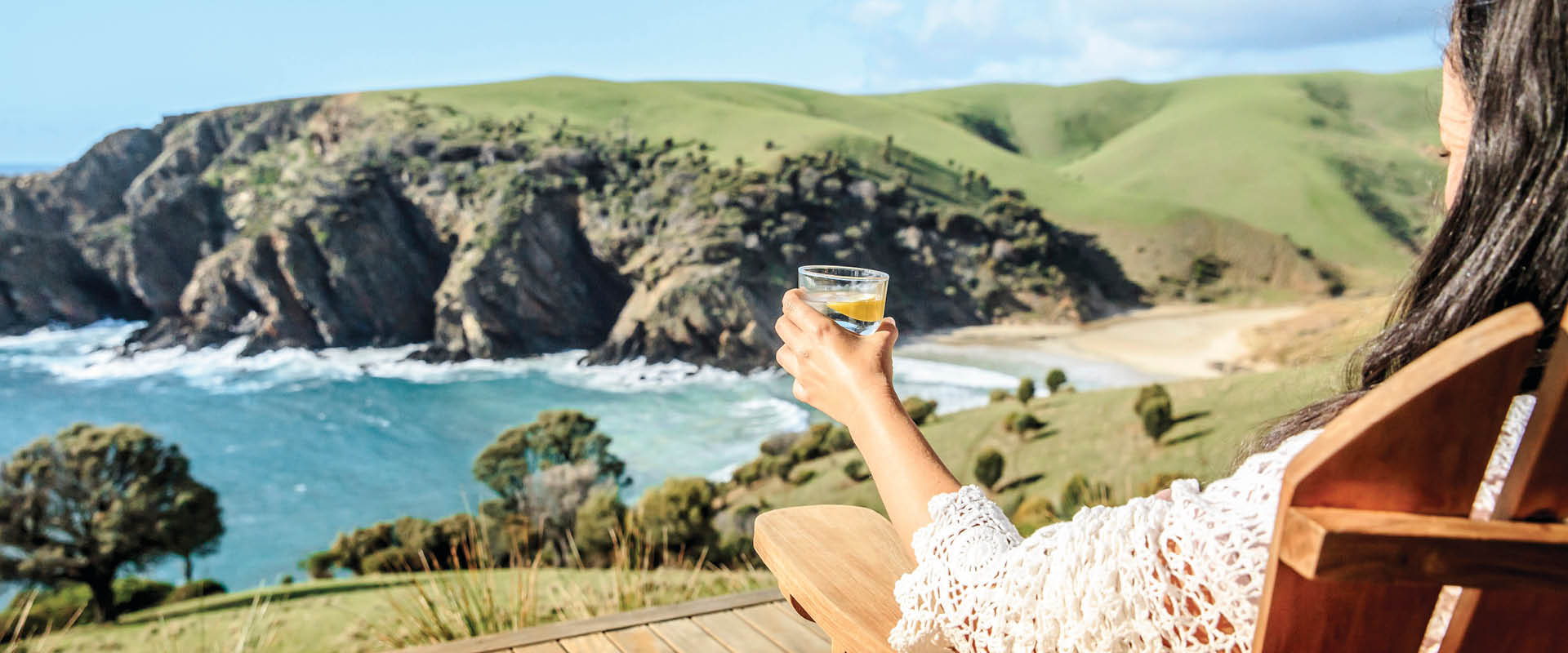 Follow the Southern Ocean Drive road trip to discover this region further, or from Victor Harbor, follow the signs to Cape Jervis and board the SeaLink ferry to Kangaroo Island. You can also take your car with you and you'll want at least three days on the island to experience its raw beauty, wildlife and amazing eating and drinking (think fresh oysters and locally distilled gin.)

Must Do's: Kangaroo Island Spirits, Oyster Farm Shop, wildlife tour with Kangaroo Island Odysseys, Remarkable Rocks, Sunset Food and Wine.

Stay:  LifeTime Private Retreats.
6. McLaren Vale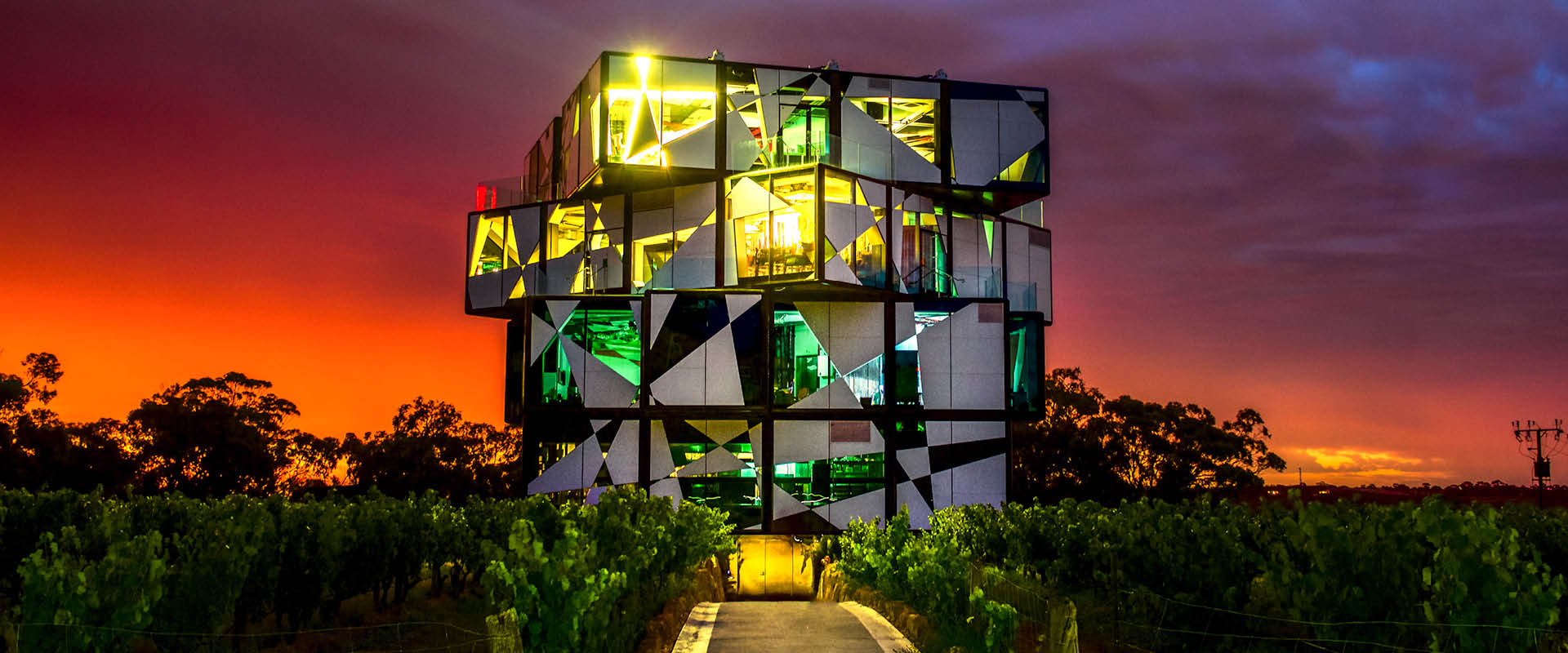 From Victor Harbor, head to McLaren Vale - your final stop before reaching Adelaide, which is just another 45 minutes drive away. Home to some 70 cellar doors, you'll be spoiled for choice. 

McLaren Vale is also one of the regions that make up the Epicurean Way road trip - a four-day food and wine drive which is perfect for those who travel for their taste buds. Try the McLaren Vale Cheese and Wine Trail.

Must Do's: Keep an eye out for the impressive, five-storey d'Arenberg Cube. Blessed Cheese, Coriole Vineyards, Fox Creek Wines, Penny's Hill, Wirra Wirra, Serafino Wines, Red Poles Cafe and Restaurant, Goodieson Brewery, Ekhidna Wines, McMurtrie Mile.

Stay: The Vineyard McLaren Vale, Chapel Hill Winery Guest House, McLaren Eye.