Giving our sea legs a rest, we're back in South Australia for the birth of our little boy, Lenny, and thought we'd also use this time to rediscover our home.
With our newest addition in tow, we swapped sails for four wheels and hit the road to one of Australia's most stunning coastal destinations. Just over an hour's drive from Adelaide lies the Fleurieu Peninsula, home to some of South Australia's best beaches plonked mere minutes away from picturesque Australian bush, world-famous wineries and incredible restaurants. Here's how our adventure unfolded and our list of best things to do in Adelaide.
1. Adelaide Central Markets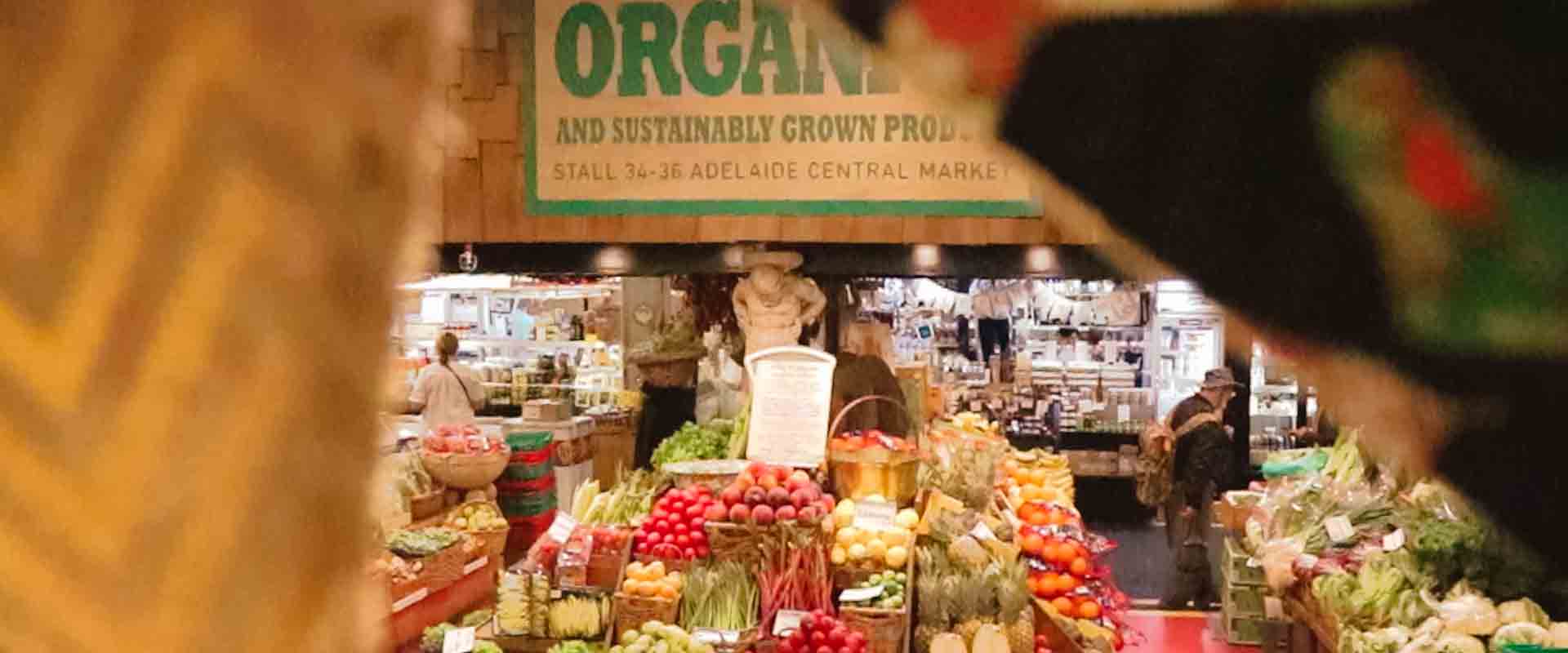 First stop on our trip was the Adelaide Central Markets to pick up some supplies. A foodie's dream, this is one of the biggest undercover fresh produce markets in the southern hemisphere, packed with fruit and vegetable stalls, bakeries, patisseries, seafood and meet stands, cafes and incredible artisan food producers selling everything from local olive oil to old-fashioned lollies and locally-distilled gin. It's where we do all our shopping whenever we're in Adelaide because it's nearly all local produce, so everything is super fresh and delish. With a boot full of goodies and lunch for the road in hand, we were off…
2.
Deep Creek Conservation Park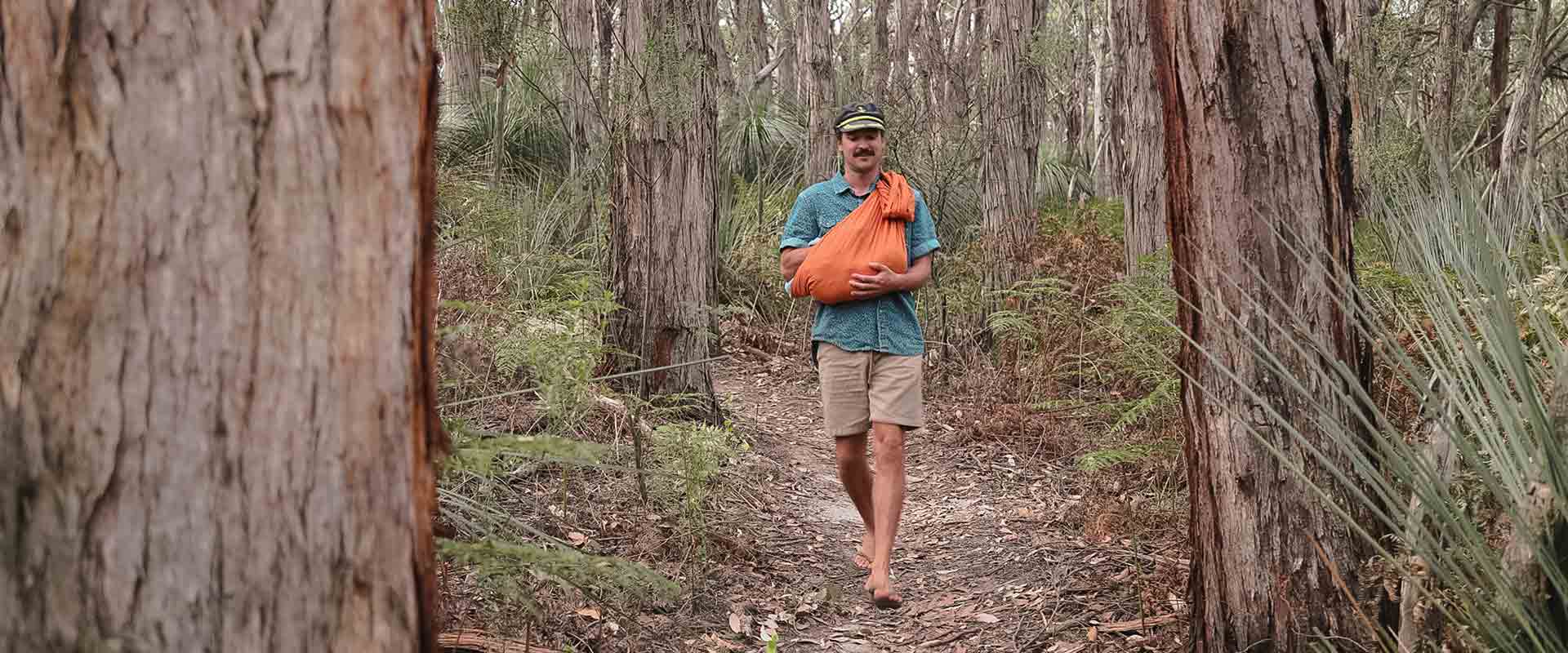 Deep Creek Conservation Park has been on our bucket list for a while so we were really pumped to be getting out of the city to explore this nature nerd's paradise. Only an hour's drive south of Adelaide, Deep Creek is a popular hiking spot for locals, with more than 15 walking trails taking you through some of the most stunning bushland with epic coastal views and lots of wildlife like Kangaroos and koalas along the way. 
3.
Ridgetop Retreat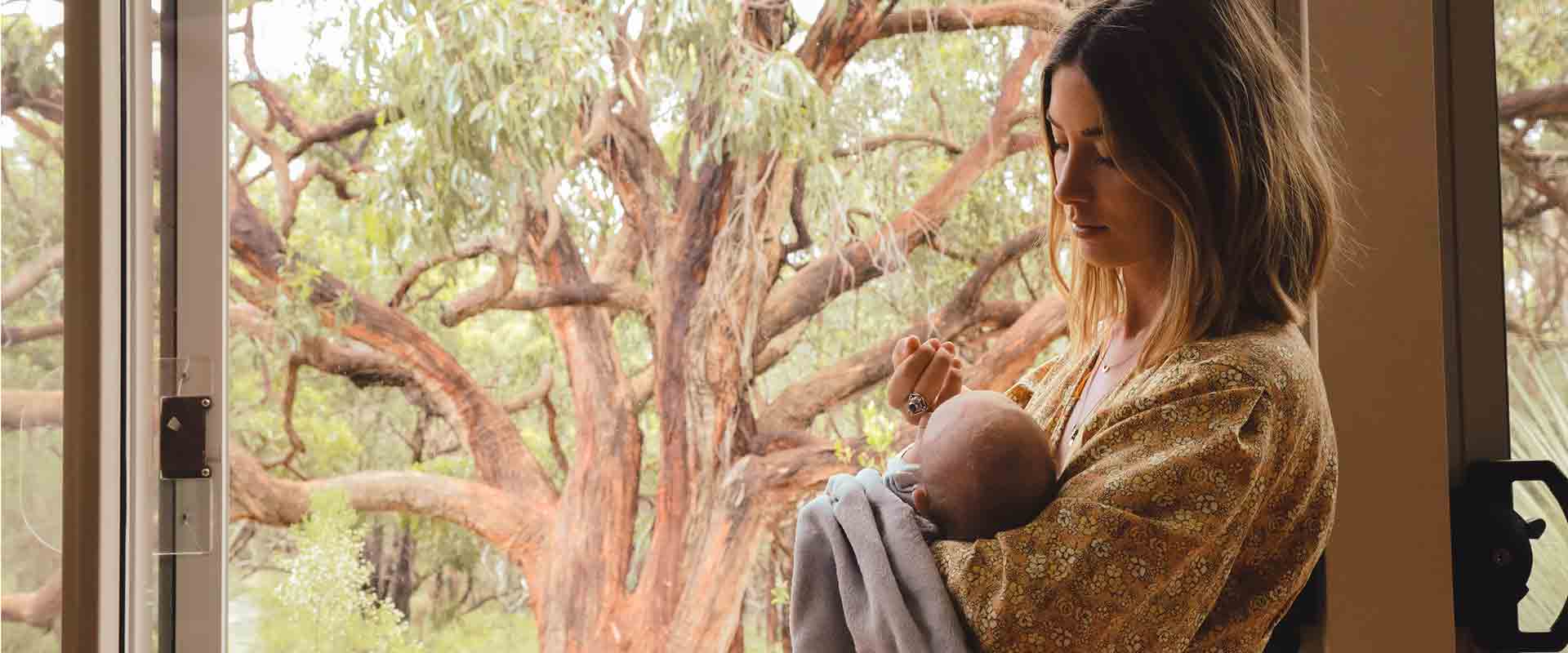 Our hideaway for the weekend was Ridgetop Retreat, smack bang in the heart of Deep Creek Conservation Park, surrounded by bushland and the most incredible wildlife. From waking up to misty morning views across the park, to having breakfast in the bush with kangaroos for company and kicking back with the wood heater cranked, a cup of tea in hand and listening to a soundtrack of native birds – this was the perfect retreat for our new little family.
4.
Star of Greece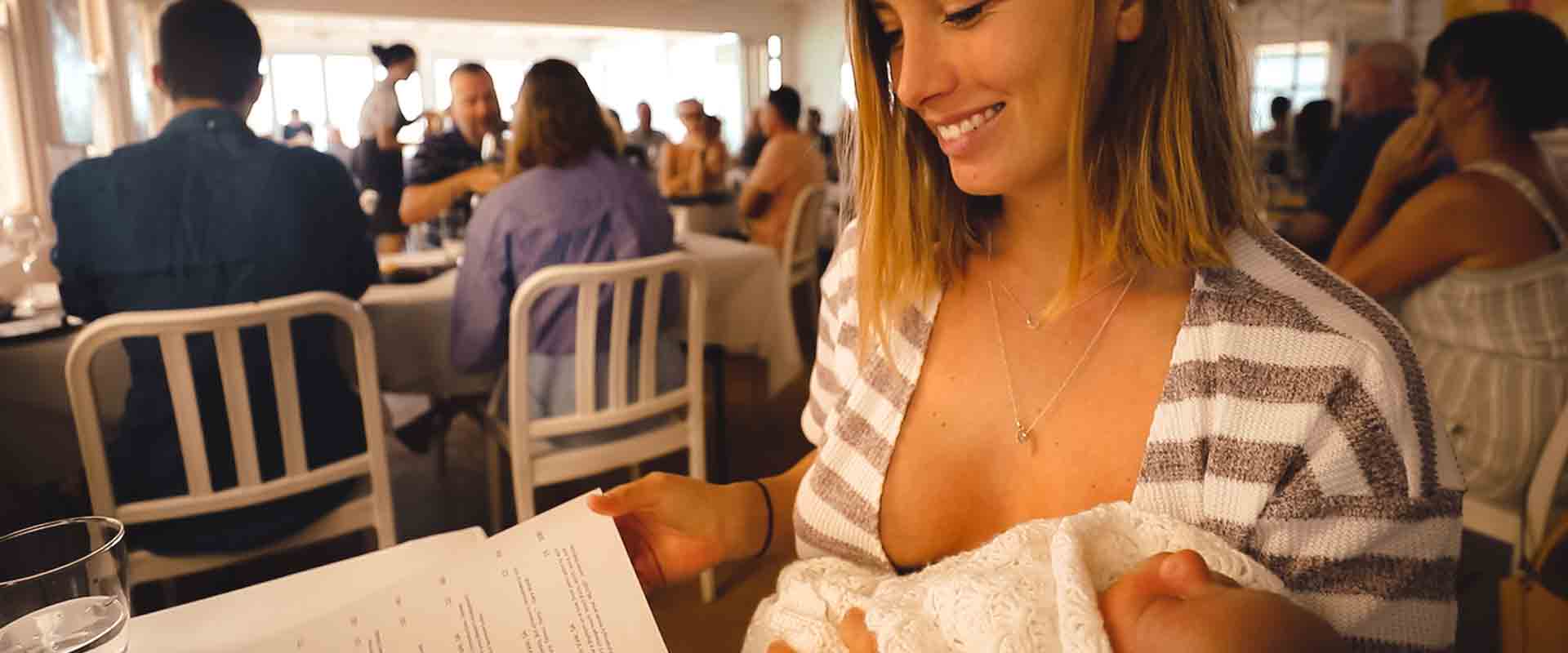 South Australia's seafood is next level (we should know!) and Star of Greece restaurant in Port Willunga dishes up some of the best so we decided to treat our sleep-deprived selves to an incredible feast. Overlooking towering cliffs and taking in iconic views of Gulf St Vincent, this was definitely one of the fanciest restaurants we'd been to in quite a while and the food was next level. And the wine? Anywhere with a wine list as long as a novel is alright with us! 
5.
Fishing at Rapid Bay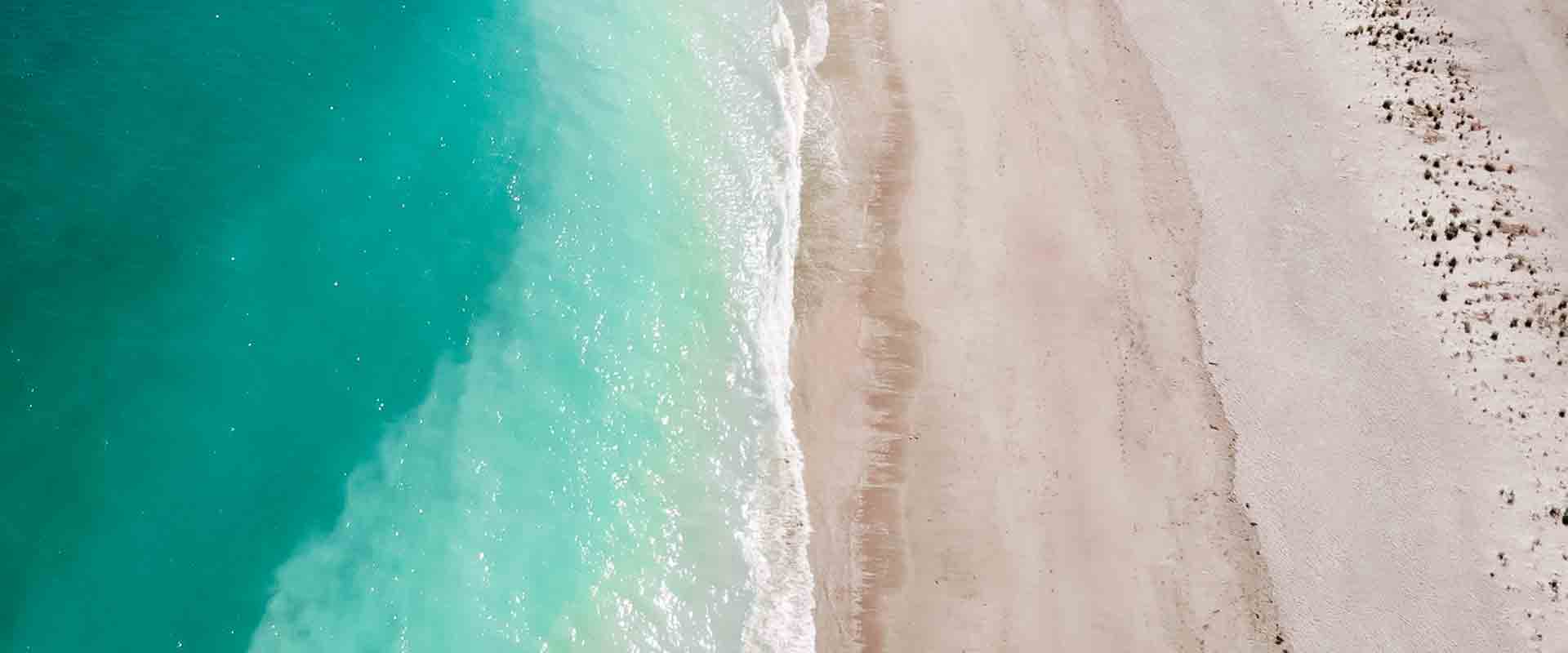 Speaking of seafood, we decided to drop a line down at Rapid Bay, a spectacular spot in Deep Creek Conservation Park nestled between long sandy beaches and towering cliffs. We've sailed more than 70,000 nautical miles across the world and have seen our fair share of blue oceans and white sand, but the turquoise waters of the Fleurieu Peninsula took our breath away. Even better? You almost always have the beach to yourself, so you can enjoy your own private patch of paradise, yet so close to all the benefits of Australia's food and wine capital, Adelaide! Rapid Bay is also a popular spot for divers and snorkelers, with dramatic shipwrecks and stunning marine life aplenty, including the famed leafy sea dragon. Rapid Bay also neighbours the insta-famous Second Valley.
6.
d'Arenberg, Mclaren Vale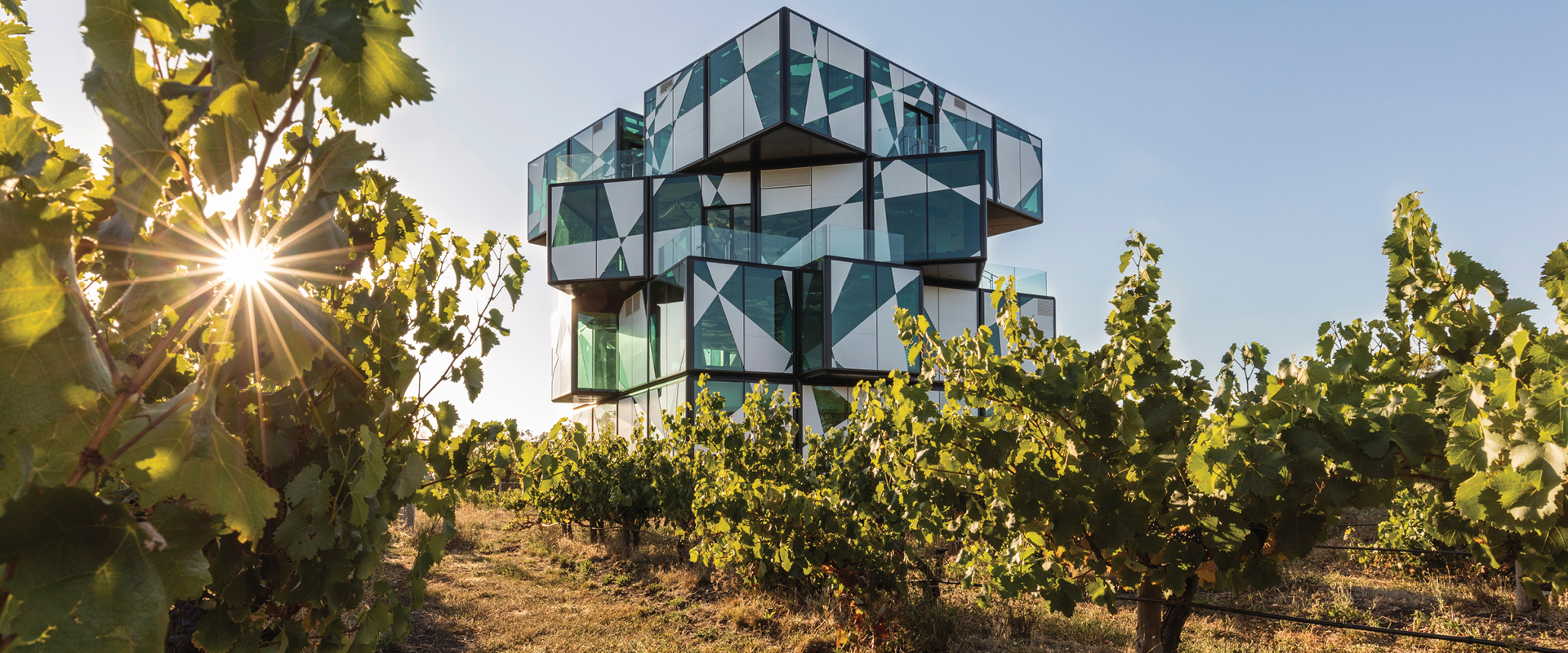 Next on our weekend of discovery, we set our coordinates for the out of this world d'Arenberg Cube. A new addition to the famous McLaren Vale wine region, the five-storey jaw-dropping rubik's cube houses a cellar door, restaurant and art gallery. Like nothing we'd seen before, this was hands-down the best winery we've ever been to.
7.
d'Arry's Verandah Restaurant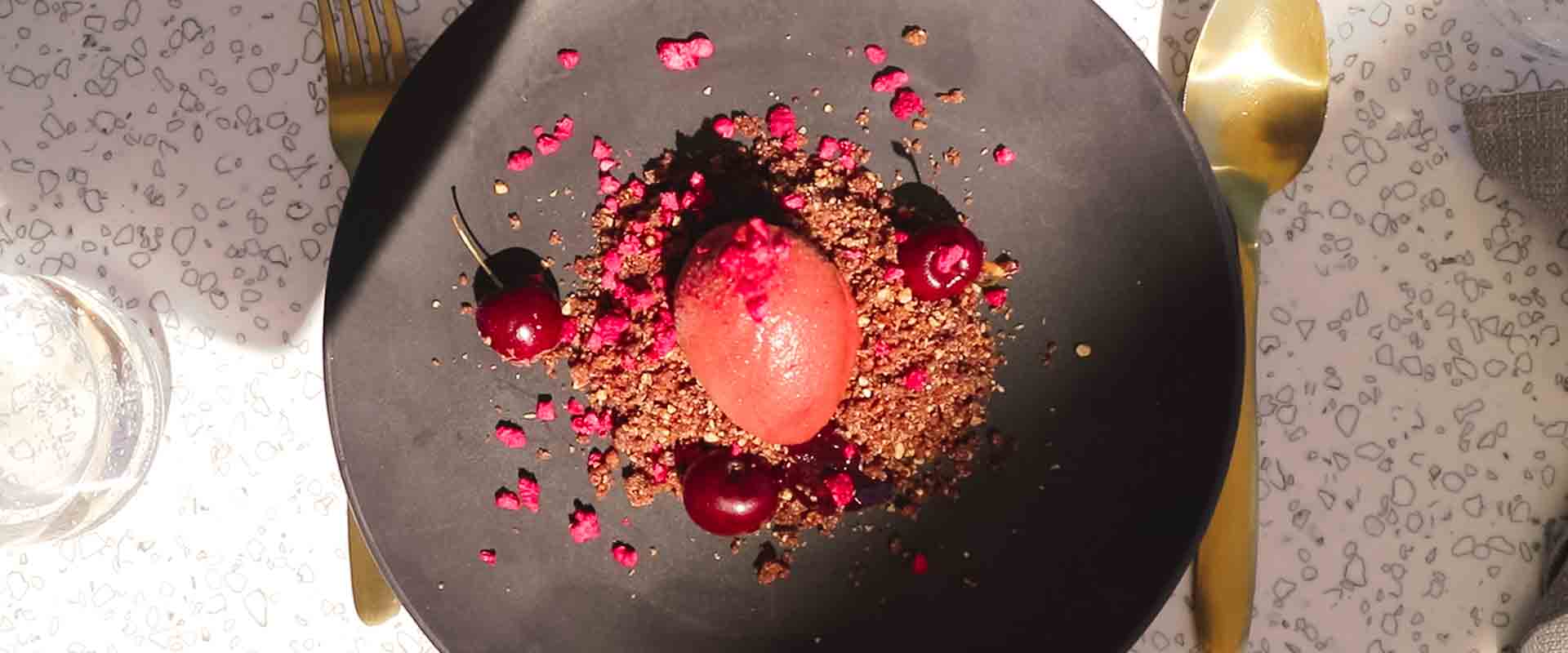 Before heading in to check out what was going on in this giant puzzle, we sat down for lunch at d'Arry's Verandah Restaurant. With breathtaking views overlooking the rolling hills of McLaren Vale, this idyllic restaurant was the perfect place to start our d'Arenberg journey. Head Chef Peter Reschke draws inspiration from local and seasonal produce to complement the award winning d'Arenberg wines. We knew we were in for a treat when we were dished up a Bloody Mary to start!
8.
d'Arenberg Cube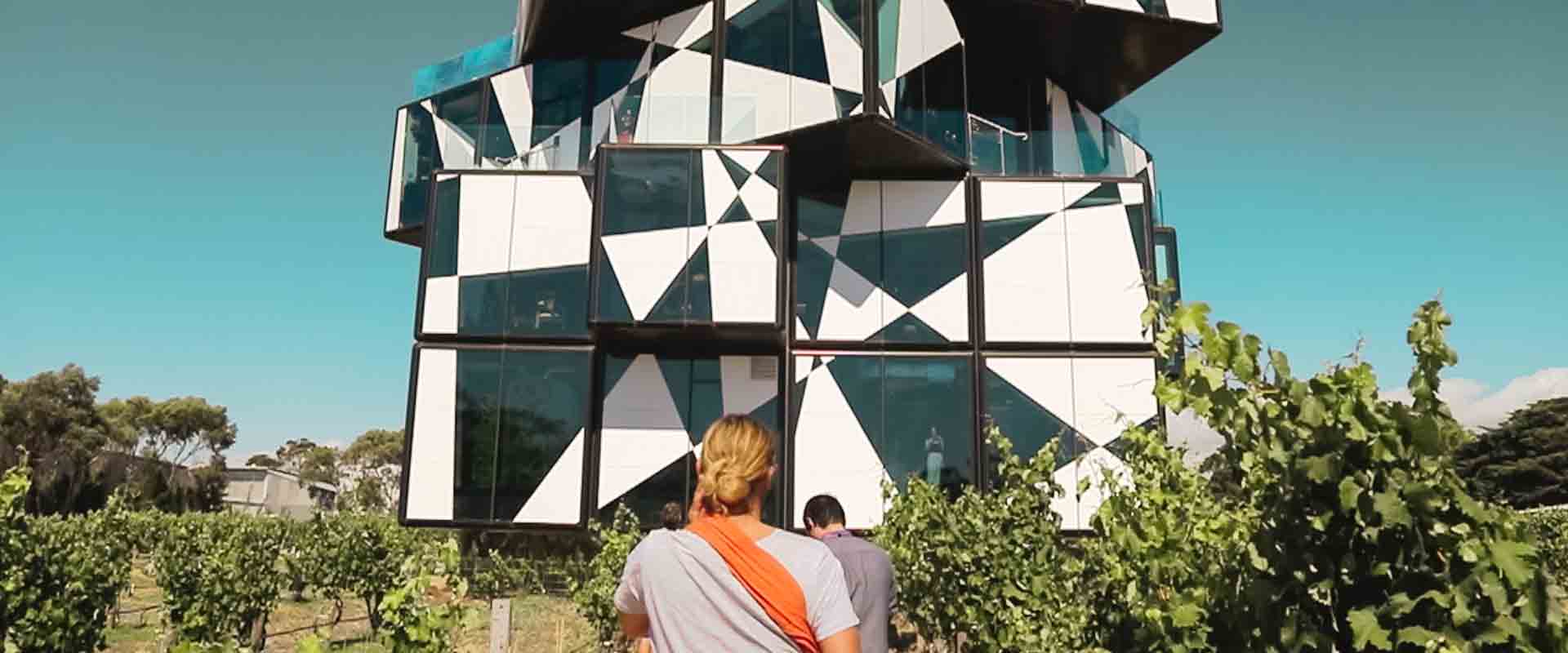 Tummies full, we ventured on… Rising above the lush surrounding vineyards, the d'Arenberg Cube looks like it has just landed from another planet, and stepping inside, we were transported to another world. Everything from simply walking in the front door was a puzzle. Chester Osborne, a fourth-generation wine maker and the mastermind behind this giant rubik's cube showed us around. Wide-eyed, everywhere you looked there was something new to discover and Chester had chosen everything himself so it all told a story (mostly about wine). 
Besides having great wine, delicious food and the most wonderfully-wacky art we'd ever seen, d'Arenberg is also the largest biodynamic winery in Australia – another big tick from us. We can't believe this gem is just a 40-minute drive from Adelaide in McLaren Vale. Let's have a patreon meet-up in Adelaide and we'll bring you here for wine tasting and lunch!
Explore the Fleurieu Peninsula
We were blown away by the beauty of the Fleurieu Peninsula, from stunning beaches, to world-famous wine, boundless wildlife and epic adventures. This adventure confirmed our home is the best place in the world (we won't hear otherwise) so take a few tips from our trip and uncover South Australia for yourself. Wherever the wind takes us next, we know we'll be back again soon!