When it comes to unique winery experiences, South Australia goes above and beyond. Proof of our title as a Great Wine Capital can be found in every pour.
Ultimate Winery Experiences Australia is a hand-selected, curated collection of Australia's premium wineries offering quality winery experiences based around world class wines, warm and knowledgeable hospitality and culinary excellence. South Australia has eight wineries in the program demonstrating the State's acclaim to being a Wine Capital of the World. Those who venture beyond the cellar door will be richly rewarded in South Australia. The Barossa, McLaren Vale and Adelaide Hills are food and wine playgrounds, offering some of the most exclusive, unique and boutique drinking and dining experiences in Australia. Here are out top eight experiences:
1. D'ARENBERG, MCLAREN VALE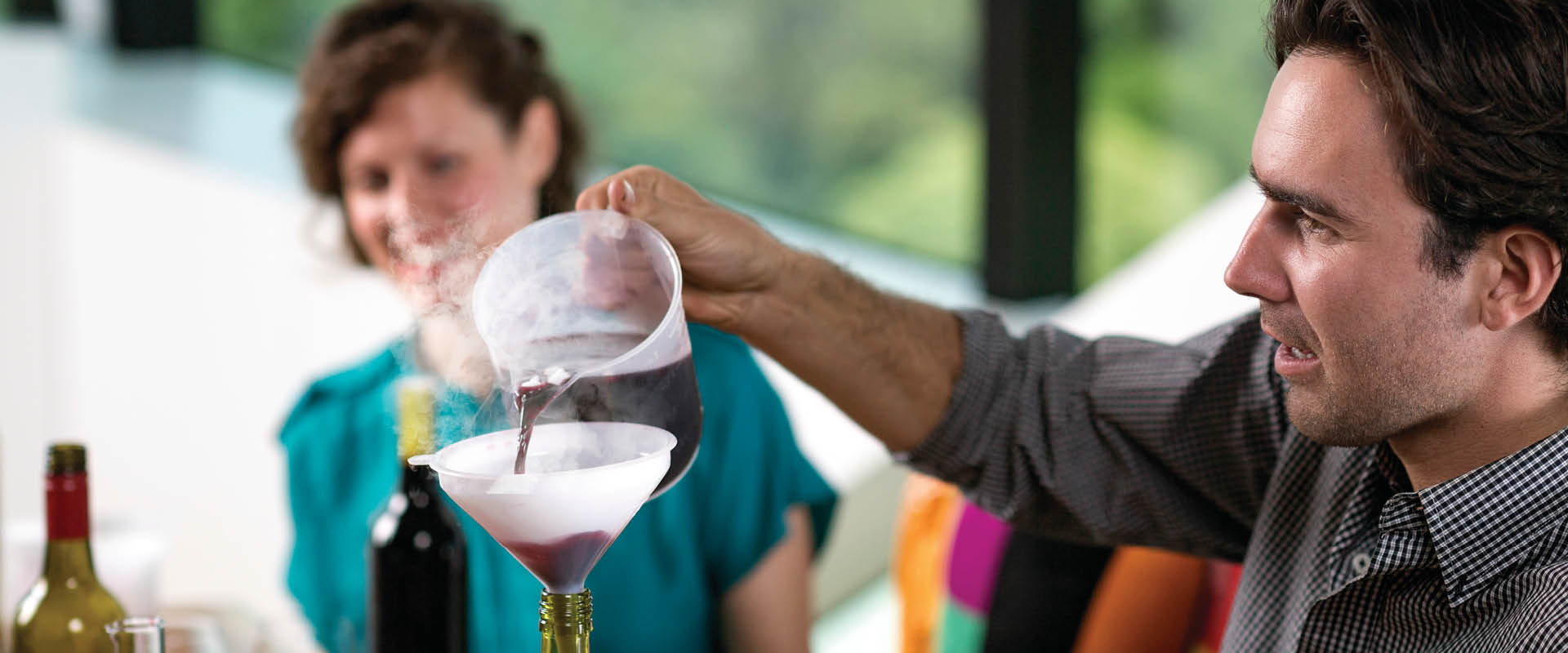 With a dedication to "the art of being different", d'Arenberg Winery, established in 1912, is one of the most significant wineries in McLaren Vale. Today, you'll find the cellar door in a beautifully restored 19th Century homestead, overlooking the Willunga Hills and Gulf of St Vincent. Adjoined is d'Arry's Verandah Restaurant with Head Chef Peter Reschke offering guests a quintessentially Australian dining experience. 
The space-age d'Arenberg Cube is a five storey multi-functioning wine centre featuring several bars, a restaurant run by chef Brendan Wessels and private tasting rooms. Resembling an intergalactic Rubik's Cube, it will boast views overlooking the beautiful rolling hills of Willunga, the 19th Century homestead that houses d'Arry's Verandah Restaurant and the existing d'Arenberg cellar door. Here are our top three d'Arenberg experiences: 
Scenic Flight, Winemaking Class and Degustation
This experience will have you flying in an open-cockpit Waco biplane over the stunning McLaren Vale wine region and beaches. Continue to d'Arenberg winery for a hands-on, interactive wine blending experience. Mix your own blend, then indulge in an eight-course degustation at d'Arry's Verandah restaurant, overlooking the rolling hills of McLaren Vale.
The Blending Bench and Degustation
Play winemaker for a day at d'Arenberg's Blending Bench. Take your pick from a palette of wine parcels, each with distinctive flavours and textures to create your very-own unique blend. Following your session, dig into an eight-course degustation at d'Arry's Verandah Restaurant, overlooking the rolling hills of McLaren Vale.
Varietal Discovery
This hosted masterclass will take you on an educational wine journey. Learn how to swirl, smell, taste and most importantly, identify classic grape varieties and their subtleties. Build up your wine vocabulary, discovering the differences between an aromatic and textural white wine, how to describe reds with varying intensity, mouthfeel, body and tannin.
2. WIRRA WIRRA, MCLAREN VALE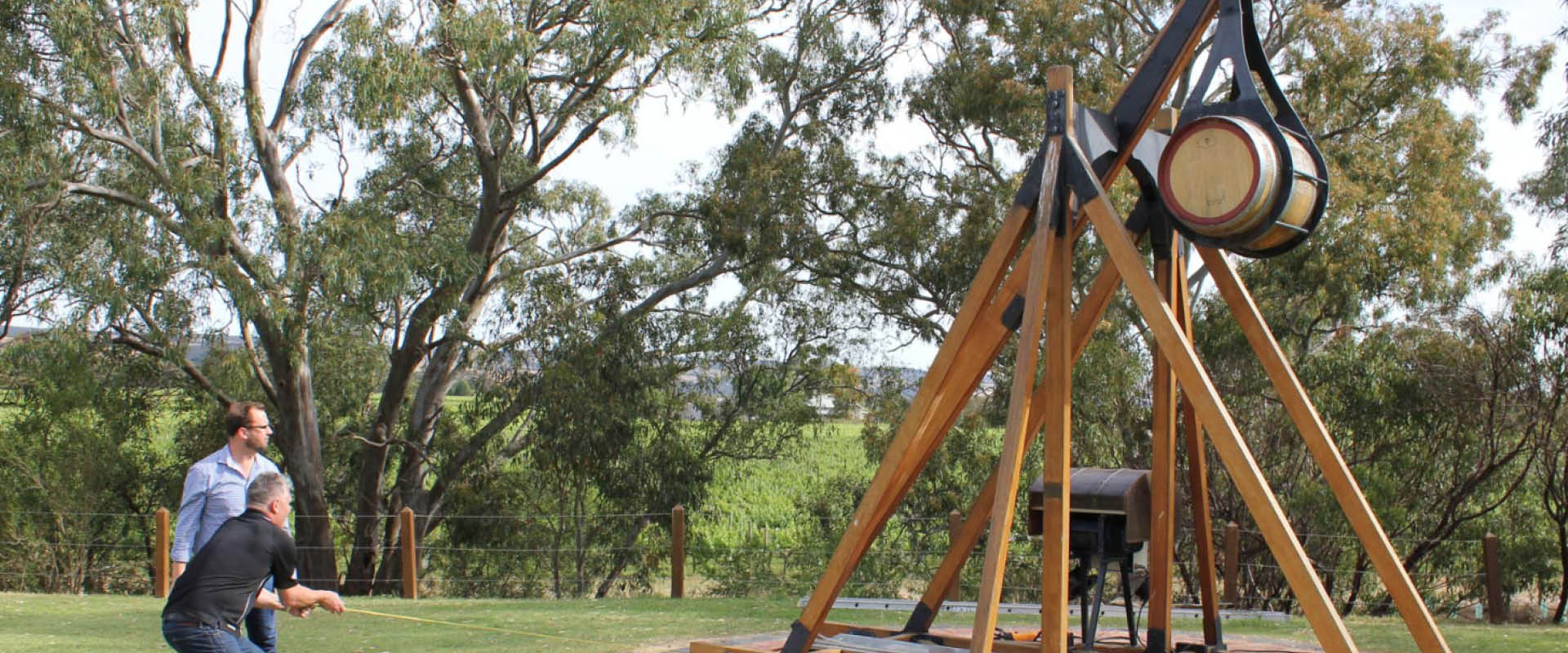 McLaren Vale's Wirra Wirra is a James Halliday 5 Star Winery, famous for its Church Block Shiraz – the largest-selling red blend in its category in Australia. At the historic cellar door, a range of exclusive wines are available to taste while at the onsite providore, Harry's Deli, a menu overflowing with South Australian regional produce is available. With a philosophy revolving around fun, visitors are encouraged to declare war on their fellow wine-drinkers, hurling watermelons across a field using the winery's medieval siege machine. Here are our top three Wirra Wirra experiences:
Savouring SA
Discover the diversity that is South Australian wine over a delicious lunch of local produce at Wirra Wirra. Winemaker Paul Smith has selected some of the best region/variety combinations to showcase world-class wines from across the state. The Savouring SA experience includes a private tour of Wirra Wirra's old ironstone cellars and a masterclass in Trott's Cellar.
Shiraz Revolution
Spend a day behind the scenes with this intimate Wirra Wirra winery tour. Learn about barrel ageing in ironstone cellars and taste five of Wirra Wirra's best shiraz wines including a rare museum wine in Trott's Cellar. To sweeten the deal, all wines will be matched with a Four Winds regional chocolate platter.
Signature Day Tour
The Signature Day Tour gives visitors access to all of Wirra Wirra's experiences including a hurl of the famous medieval seige machine. Start behind the scenes in the ironstone cellars, take part in a Church Block blending class, then taste five of Wirra Wirra's very best wines in a Trott's Cellar masterclass. Dig into a lunch of regional produce and top-off the day by hauling watermelons from their giant medieval siege machine!
3. PENFOLDS MAGILL ESTATE, ADELAIDE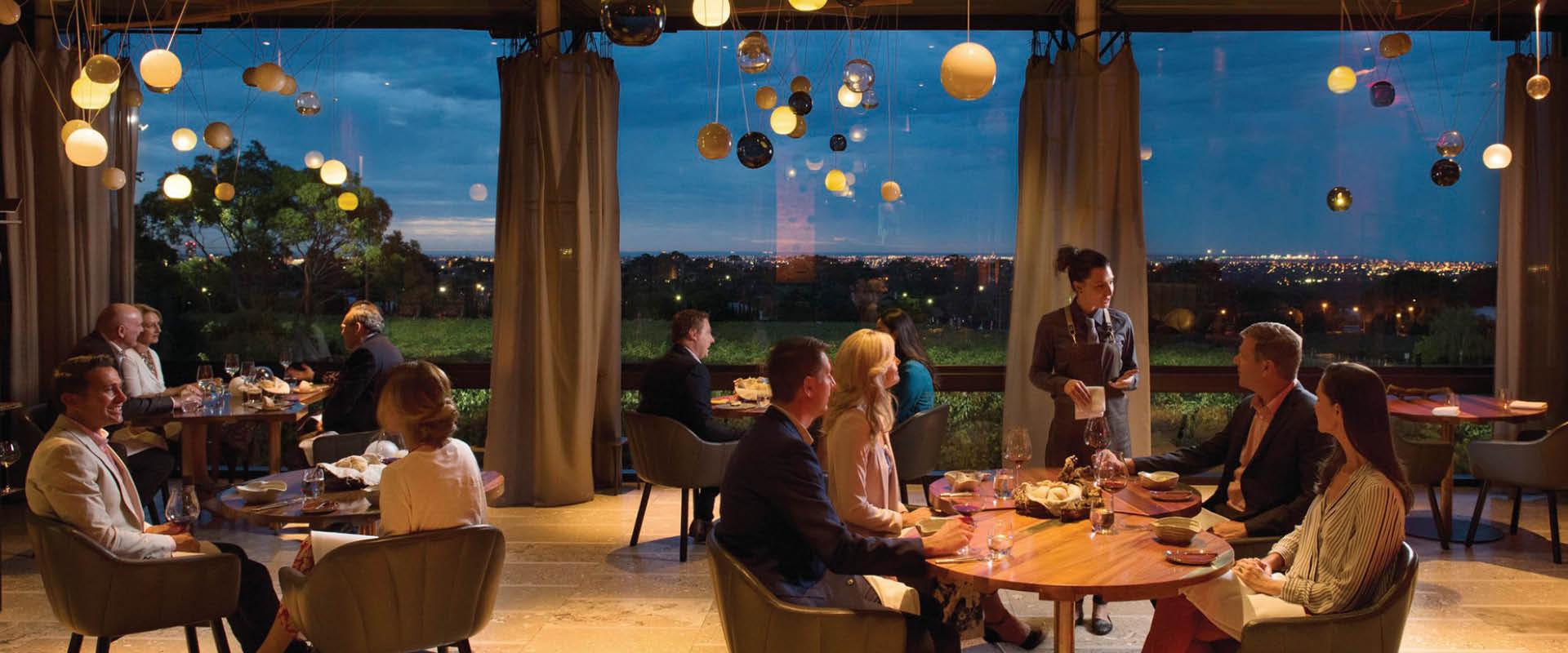 Nestled among Adelaide's foothills, just 15 minutes away from the CBD, Penfolds Magill Estate is the birthplace of Australia's most prized wine, Penfolds Grange. With a rich history dating back to 1844, Penfolds Magill Estate is home to a beautiful, heritage-listed winery and a labyrinth of underground tunnels and bluestone cellars. Magill Estate is also home to a fine-dining restaurant and kitchen, serving some of South Australia's most awarded cuisine. Here are our top three Penfolds experiences:
Penfolds Iconic Experience
Embark on a journey through Penfolds' history including a visit to the Grange Cottage and vintage cellar. Experience the underground drives and see the original hiding spot of Max Schubert's Grange. Your host will then lead you through a structured tasting of Penfolds' most highly coveted wines followed by a three-course lunch matched with more Penfolds Wines.
Penfolds Twilight Tour and Luxury Degustation
Join a guided historical tour of Penfolds Magill Estate at twilight. Be lead through the Penfolds property, the Grange Cottage and the vintage cellar. Your host will then take you to Penfolds' award-winning restaurant where you'll enjoy a seven-course degustation. Each course is matched with a wine carefully selected by an in-house sommelier.
Penfolds Ultimate Experience
Join a member of the Penfolds team on a journey through the foundation of Penfolds as Australia's leading red wine producer. Your tour starts with a visit to the Grange Cottage; the original home of Dr Christopher and Mary Penfold before viewing the Magill Estate winery, vintage cellar and underground drives where you will discover the gems hidden within. Your tour concludes with an intimate tasting of Penfolds' most awarded and sought after wines including one vintage of Grange.
4. THE LANE VINEYARD, ADELAIDE HILLS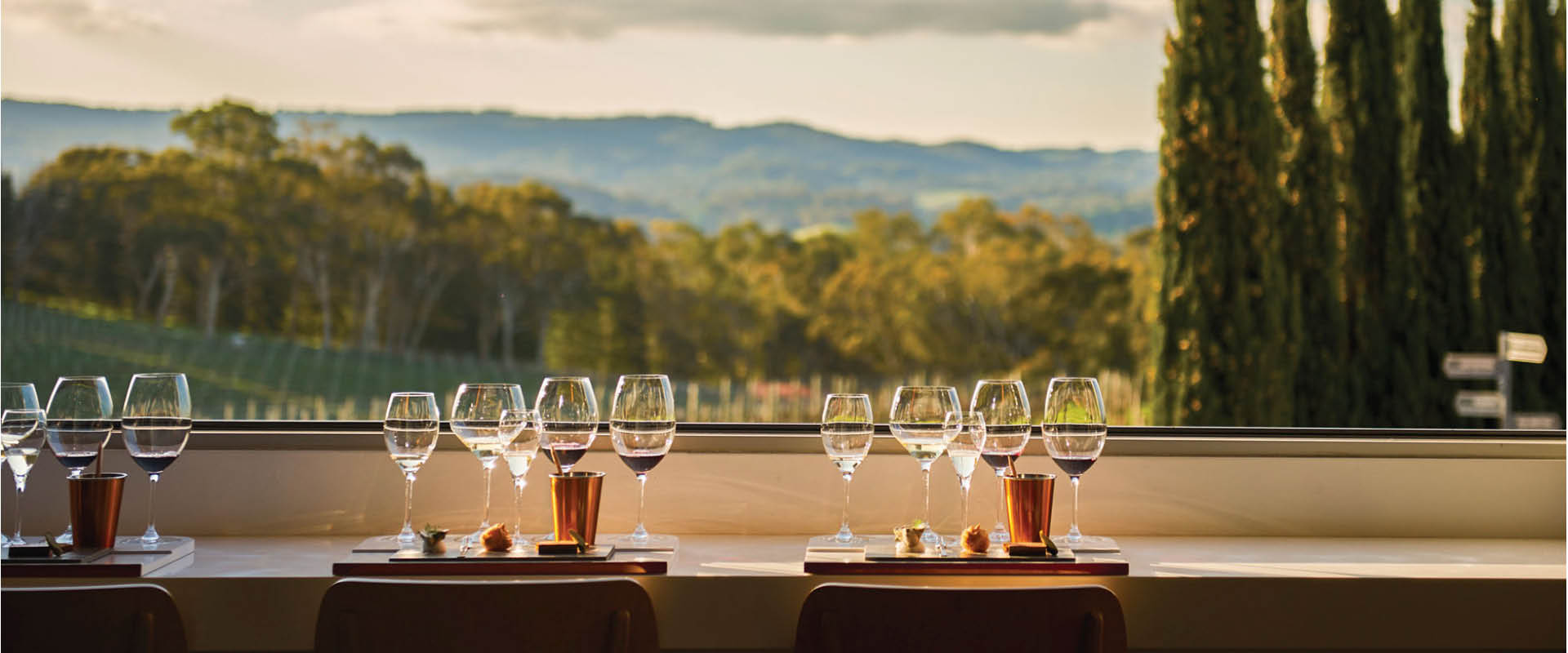 Down a quiet, winding country lane, over lush green hills lies The Lane Vineyard. Personifying the beauty of the Adelaide Hills, The Lane is a state-of-the-art winery, restaurant and cellar door, just over half an hour's drive from Adelaide's CBD. As one of the newest small batch single vineyard wineries in Australia, The Lane is fast proving itself as a force to be reckoned with, combining elegant cool-climate wines with a cutting-edge menu. Here are our top three experiences at The Lane Vineyard:
The Lane's 360 Degree Hilltop Experience
Take a break and enjoy The Lane Vineyard's Gathering Indulgence wine flight. Immersed in the heart of the vineyard, be swept away by 360 degree views of the rolling Adelaide Hills at the winery's hilltop lookout. Embark on a sensory journey through a curated tasting of seven premium wines and chef-prepared goodies while a member of the tasting team takes you through the history of the vineyard.
The Lane's Barrel Room Masterclass
Go behind the scenes with a barrel masterclass hosted by The Lane's winemaking team. Taste heritage wines directly from the barrel and discover the subtleties of premium oak maturation. Learn about the impacts oak has on colour, aromatics, texture and structure and taste a premium range of wines paired with tempting treats from the chef.
The Lane's Blend Your Own Experience
Go behind the scenes in The Lane's small-batch winery for a crash course in wine making and blend your own. Construct your own team blend and compete against your friends, family or colleagues to see whose palates reign supreme. Enjoy a cheese board and glass of wine while the judging panel decides on the winning blend.
5. JACOB'S CREEK, BAROSSA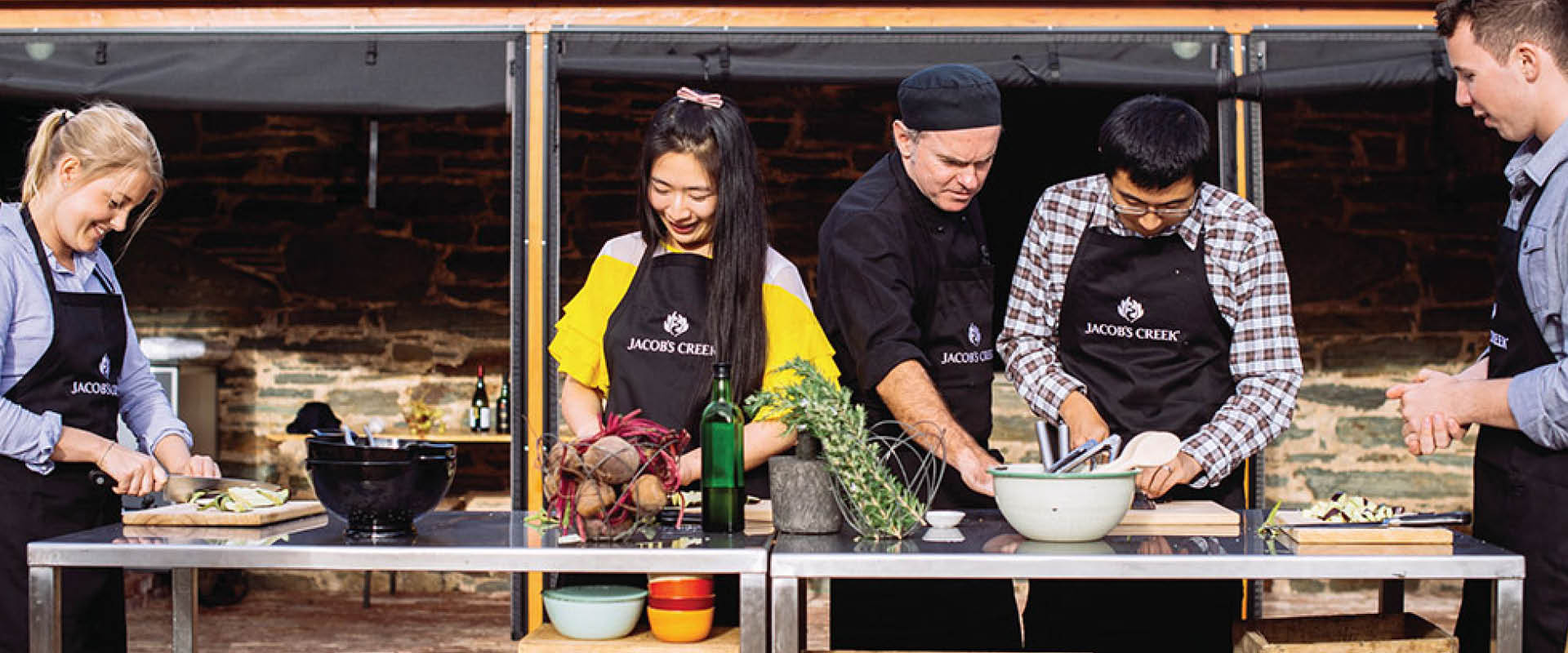 Jacob's Creek is one of the country's leading wine brands, first launched in 1976 and named after a creek that runs through the beautiful Barossa Ranges. Jacob's Creek was originally founded by Orlando Wines with origins dating back to 1847. Today, the Jacob's Creek Visitor Centre is the home of the Jacob's Creek brand and is situated in South Australia's famous Barossa wine region. Here, you can take-in beautiful regional views, dig into award-winning food and sip legendary wine or combine it all with the full Sensory Experience. Here are our top three Jacob's Creek experiences:
Behind the Scenes of Jacob's Creek
Learn the tale of a Bavarian family who created one of the world's most famous wine brands. Visit the famous Steingarten Vineyard, enjoying spectacular views of the Barossa, glass of Riesling in-hand. Next, visit the historical homestead of the Gramp family, tasting their famed Johann wine. Morning tea will be served before venturing to present-day Jacob's Creek where you'll pick-up some new culinary skills on a food and wine masterclass, followed by lunch.

The afternoon will be spent touring the Jacob's Creek Kitchen Garden and exploring the original Jacob Family homestead. Finish-off the day with a walk down Cork Tree Drive where you'll visit Barossan locals' favourite spots, immersed in stories from one of the world's best wine regions.
Jacob's Creek Cooking Classes
Learn from the professionals with a Jacob's Creek cooking class overlooking a beautiful kitchen garden at the historic Jacob's Estate. Forage for your ingredients, then enjoy the fruits of your labour paired with Jacob's Creek wine, taking-in the very best Barossa views.
Jacob's Creek Gourmet Picnic
Combine world-class wine, fresh produce, stunning views and great company on a Jacob's Creek Gourmet Picnic. Relax under river red gums, glass of wine in-hand and let the afternoon linger on.
6. Seppeltsfield Wines, Barossa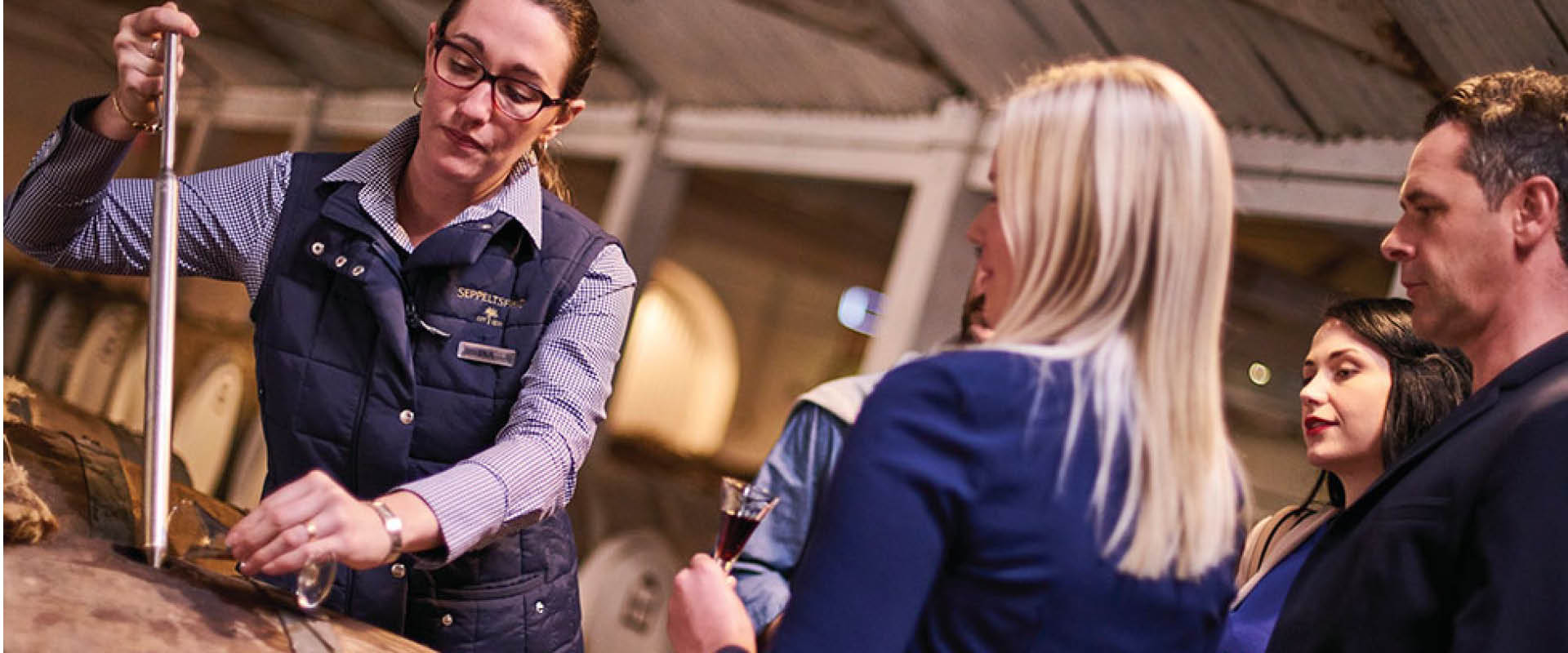 With a legacy dating back to 1851, Seppelstsfield is an Australian icon, famous for its Centennial Collection: an unbroken lineage of Tawny, spanning every vintage from 1878 to today. Located in the Barossa, the Seppeltsfield Estate combines over 420 acres of vineyard, gardens and beautiful heritage-listed architecture. The cellar door is located in the 1900-built Seppelt Bottling Hall with four circular tasting pods and VIP mezzanine lounge. 2014 saw the addition of FINO Seppeltsfield's multi award-winning restaurant, serving beautifully-crafted food, paired with a finely-balanced wine list. Here are our top three Seppeltsfield experiences:
Centenary Tasting
Walk alongside the longest lineage of single vintage wines in the world and taste a 100 year-old Para Vintage Tawny. Seppeltsfield's 100 year-old cellar plays host to the tasting which including a selection of super premium Paramount Collection wines.
Taste your Birth Year
Try your own birth-year Tawny, directly from the barrel, guided by a Seppeltsfield wine educator in the beautiful Centennial Cellar. Spend the afternoon immersed in history, sipping wine as old (or young) as you are.
This is your Life
Create your own journey through the Centennial Cellar by selecting five different years of Tawny to taste, from 1902 onwards. Whether you select from your family's birth years, a collection of significant years throughout your life, or even milestones for your workplace or business, create your very-own Centennial Cellar experience.
7. ST HUGO, BAROSSA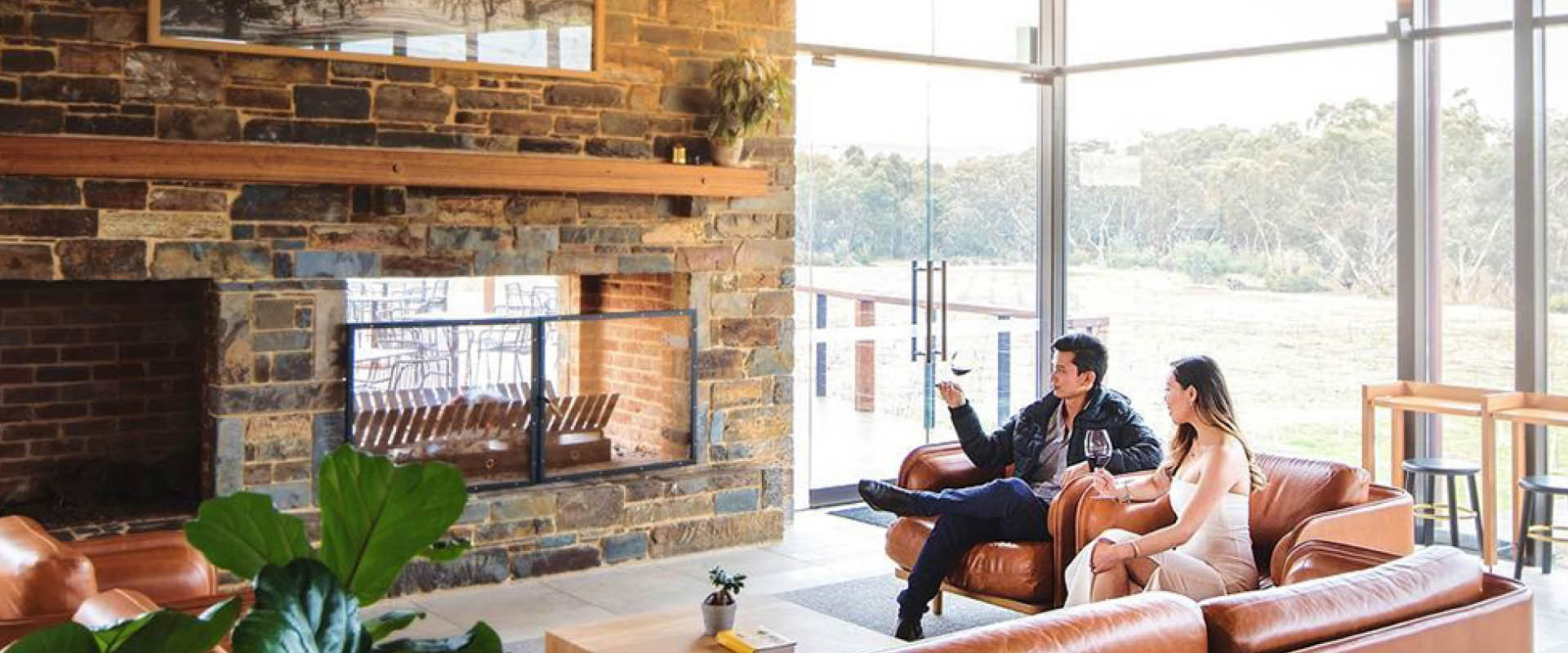 Located in the world-renowned Barossa, St Hugo honors the visionary winemaker, Hugo Gramp and is located within the ruins of William Jacob's winery, built over 150 years ago. Enjoy guided tastings, visits to the vineyard and bespoke experiences, along with specially crafted wine flights in the luxurious lounge and superb regional cuisine in the restaurant. Here are our top three St Hugo experiences:
Chef's Table Experience
Meet the chef, then sit down for a decadent eight-course dining experience, starting with a guided tour and tasting, followed by the full St Hugo degustation menu. Take your place at the Chef's Table with the best seat in the house. Interact with the people preparing your meal, discuss ingredients, techniques and learn all the tricks of the trade.
Past, Present & Future
Enjoy an exclusive Past, Present & Future wine tasting, delving into back, current and yet-to-be-released St Hugo vintages. Tour the vineyard, extract wine from the barrel and taste six wines, formed from years-worth of careful curating. The experience is completed with a four-course degustation lunch, matched with St Hugo wines.
Prestige Experience
Embark on the Prestige Experience which will take you to new heights with a helicopter flight over breathtaking Barossa landscapes before arriving at St Hugo winery. Embark on a wine journey, inspired by Hugo Gramp's legacy and his pursuit of excellence. Taste the finest aged vintages and special blends, discover St Hugo's history and wine with a private estate tour. Enjoy an eight-course lunch, perfectly matched with St Hugo wines. All guests will go home with a special St Hugo gift package.
8. TWO HANDS WINES, BAROSSA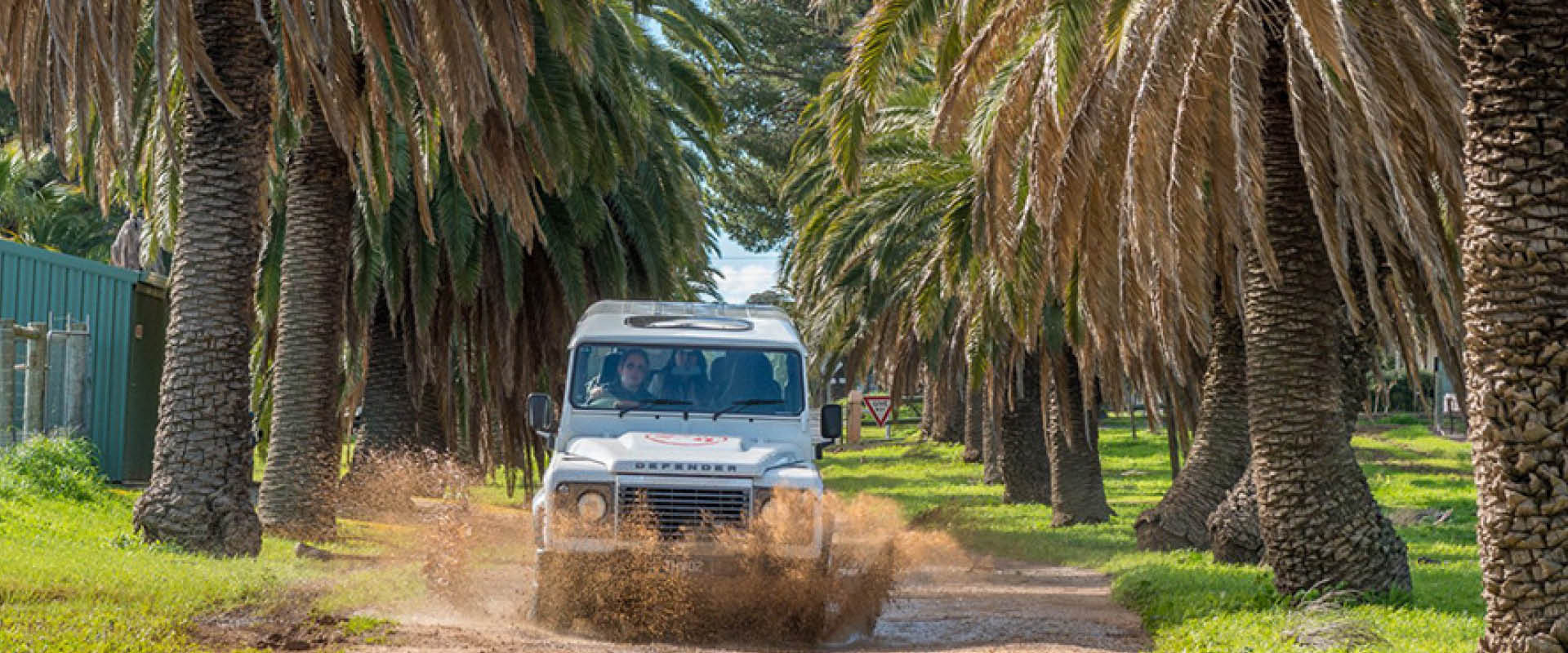 Two Hands Wines was founded in 1999 with the aim to make the best possible Shiraz-based wines from prized growing regions throughout Australia. Two Hands showcases the diversity of Australian Shiraz by highlighting regional characteristics and allowing the fruit to be the primary feature of their wines. Two Hands has grown to be a clear market leader and is now sold in over 38 countries around the world. Here are our top three Two Hands experiences:
At the Barossa cellar door, guests can immerse themselves in unique, structured tastings. A range of tours are on offer, from luxury 4x4 expeditions to long lunches and wine flights.
The search for the Holy Grail Experience
Be chauffeured in a luxury Land Rover Defender and head to the top of Two Hands' latest and most spectacular vineyard development, the Holy Grail. Enjoy the Holy Grail's stunning vista, tasting exceptional Shiraz, then journey back to the Cellar Door for a tasting straight from the barrel.
Single Vineyards Experience
Take a tour of the Secret Block in the Moppa Hills, then head to the hidden Holy Grail vineyard in Seppeltsfield. Take it all in before journeying back for an exclusive winery tour and barrel tasting. 
Flagship Vineyards Experience
Tour the Moppa Hills' Secret Block, explore the Holy Grail vineyard in Seppeltsfield, venturing off-road in a luxury 4X4, then dig into a long lunch at the Two Hands Cellar Door. Top it off with a taste of Two Hands' pinnacle wines in a full Flagship Series tasting. 
DESTINATION DINING IN SOUTH AUSTRALIA
Match world-famous wine with incredible dinner destinations, from pure white shores to lush fields and rich red earth. Follow your taste buds to adventure with our Destination Dining guide.