Looking for the best places for brunch in South Australia? Whether it's in the city, by the beach or in the Hills, we've got a list for you right here.
If you're not an early riser but still need a decent hit of caffeine to get you moving, then we've got you covered for the best places for brunch - that time of day that's not quite breakfast or lunch. City to the beach, suburbs or Hills, it's all here for the munching - or is that brunching?
The Loose Caboose, Hindmarsh
Sitting just beyond the green belt encircling Adelaide, The Loose Caboose is worth tracking down for its unusual location in the high-ceilinged, heritage-listed Bowden Railway Station.

It could easily rest on the allure of its quirky surrounds but instead it turns out serious coffee and brunch fare. Caffeine aficionados can order a pour-over (check the menu board to see which single-origin filter coffee is on offer that day). Those who take their coffee white will be sipping Jersey milk from the Fleurieu Milk Company. Kale tragics can order The Hulk (a kale, cucumber, celery and pineapple combo) or the tropical mojito that blends kale and pineapple with coconut water, mint and lime.

The all-day brunch menu boasts nutella and cookie-coated French toast with custard and vanilla bean cream, or buttermilk hotcakes with caramelised banana, salted caramel, walnuts and ice-cream. Savoury dishes are kicked up a notch: the smashed avo is served with radish, feta, beetroot puree, lemon and a herb-crusted free-range egg on toasted sourdough. Benedict-style eggs feature braised smoked ham hock and apple-cider hollandaise. If it's a sunny day in Hindmarsh, make a beeline for a table on the outdoor deck.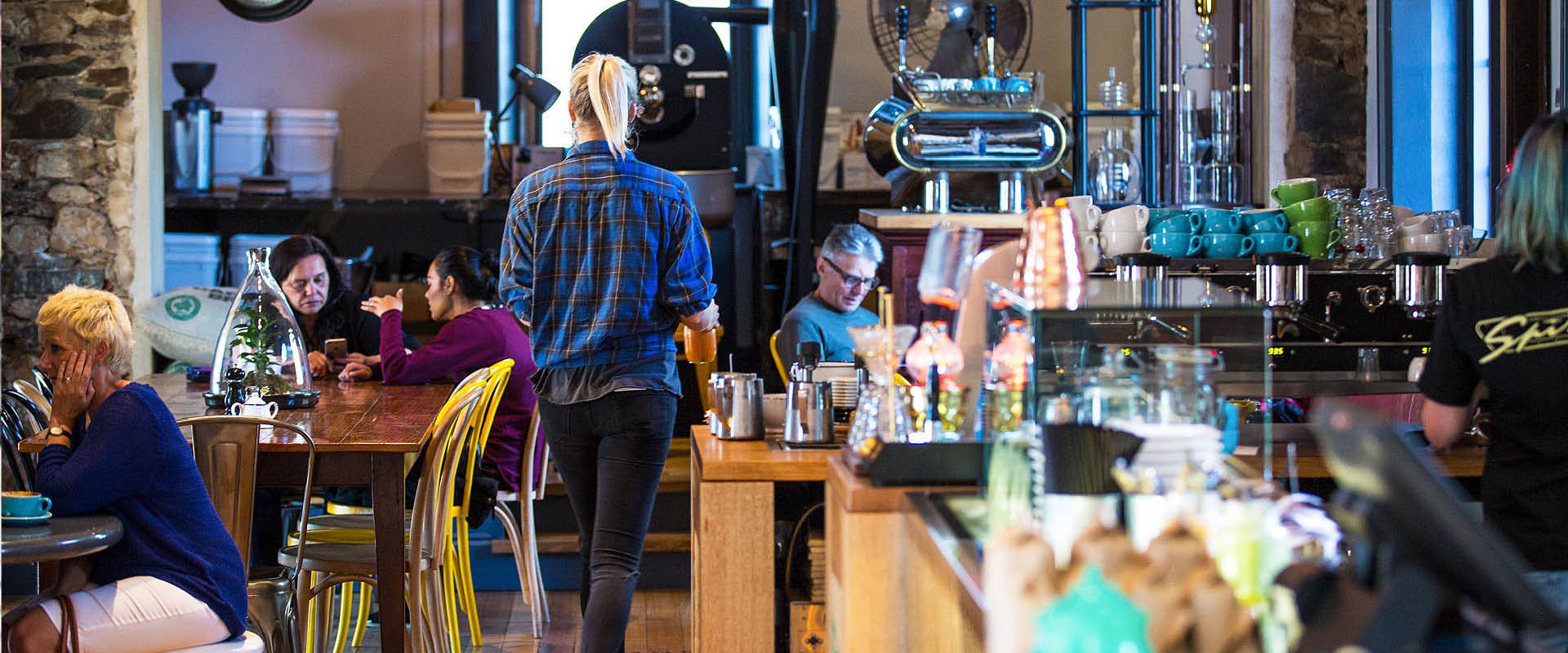 The Big Table, Adelaide Central Market
Inside the famous Adelaide Central Market you'll find the Big Table - which, while not an actual "big table", is big on flavour and service. Being inside the market means everything is supremely fresh and while dishes like the Big Brekkie are not necessarily the most aesthetically pleasing in presentation, they're packed with flavour.

Think of a delicious breakfast with thick, fresh bread for mopping up the juices or green eggs and ham or even French toast. Warm comfort food such as porridge complete with cinnamon, honey and banana is also a hearty start to a morning spent wandering around the market. Bear in mind that this is not a place to linger, it's pumping with the energy of the markets and you'll want to get out there yourself as soon as possible.
The Haus Hahndorf, Adelaide Hills
If pizza or burger action sounds like your kind of brunch, head for The Haus Hahndorf in the Adelaide Hills.

The busy indoor/outdoor eatery serves all-day pizza topped with Hahndorf double-smoked bacon, free-range egg, Spanish onion, semi-dried tomatoes, Swiss brown mushrooms, mozzarella and BBQ sauce. The same bacon and eggs go into the brekky burger on a toasted brioche bun, along with tomato chutney, onion jam and rocket.

Hahndorf bacon can also be added to the jaffa waffles – plain or choc-chip waffles served with Belgian chocolate sauce, candied orange and Chantilly cream. Vegetarians can plump for the pumpkin sourdough with avocado, basil pesto and dukkah, the mushroom ragu and chargrilled broccolini on sourdough or the eggs Florentine. Drinks menu includes Belgian hot chocolate and freshly juiced local fruit and veg.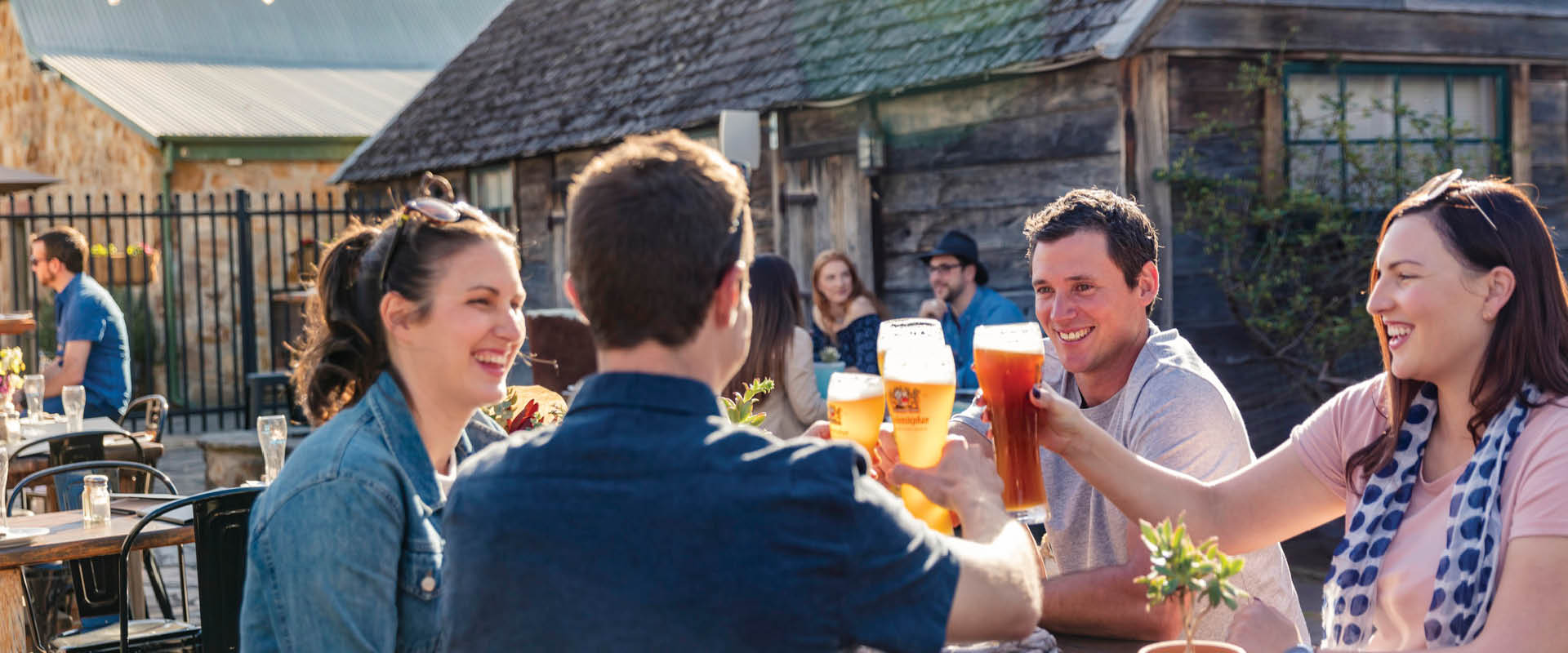 Mister Sunshine's Café, Thebarton
It could be the formica tables or maybe the vinyl fifties-style chairs or even the mountain prints adorning the wall which aren't reproductions of the great Ansel Adams's work but what it all adds up to is pure kitsch Americana.

More pertinently, Mister Sunshine's in downtown Thebarton exudes happiness and especially for those keen on a late brunch. For starters the coffee is pretty handy but then there's a great mix of brunch treats whether it be French toast served with poached fruit and labne or something more hearty such as poached eggs and bacon. Vegan menu includes Moroccan spiced chickpeas on a bed of blanched spinach and ciabatta with avocado. Beyond the great food and invigorating coffee, the house spritzers are a must and rather refreshing. Also refreshing is the super-friendly service.
Maxwell's Grocery, Aldinga
In the rather beautiful Aldinga village on the Fleurieu Peninsula lies one of the state's real brunch pleasures - Maxwell's grocery. It's organic, sublimely fresh and local with a wonderful mix of organic fruit and vegetables keen on filling their basket but also wonderful sweets and a great brekky roll. In fact, for anyone keen to kickstart their day, the brekky roll with free-range local bacon and eggs served with vine-ripened tomato and Beerenberg tomato chutney is a first stop in a moreish brunch ritual.

Complete it with wonderful organic coffee and a treat such as a choc orange slice and raw vanilla cheesecake with lemon curd from Fleurieu Kitchen. Try the green juices, which are crushed fresh every day and are packed with all the goodness you could hope to have in one hit. And after you've got the day going in the best possible way, browse Maxwell's grocery store and you'll discover a quirky mix of homewares beyond the wonderful food items.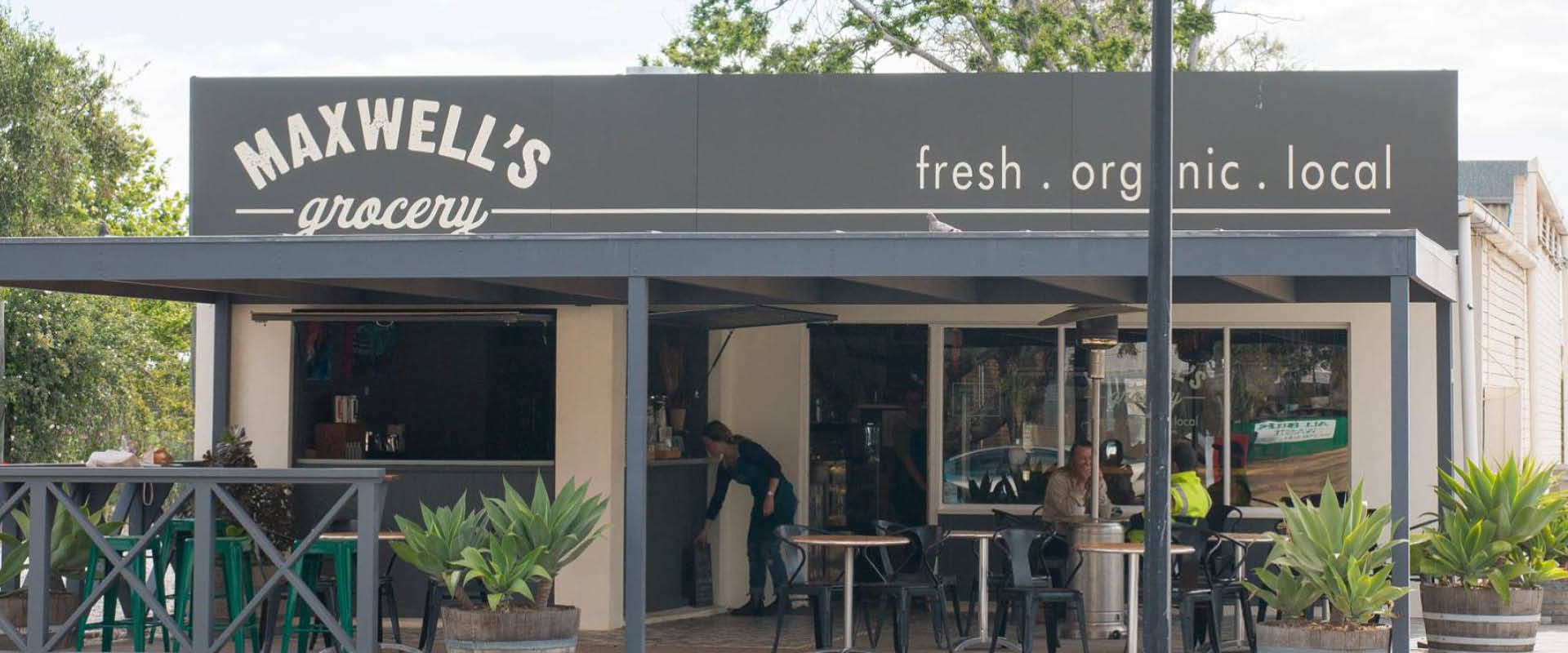 The Organic Market & Cafe, Stirling
Not only is The Organic Market & Café a great local market that highlights and promotes the best local produce, but more pertinently for brunch enthusiasts, a late morning outside under the trees is one of life's great pleasures.

Begin the journey with slick, friendly service and great coffee before trying a savoury or sweet breakfast. The vibe is pretty laidback but the food is anything but with many local artisan producers and their wares highlighted. Brunch fans can obviously kick-off with great coffee or a fresh juice but from there things work a little differently. The blackboard menu features the best seasonal produce (organic and conventional) and it's complemented by a good selection of muffins, cakes and tarts. Weekends are good for salads but try the daily hot dish, which changes regularly.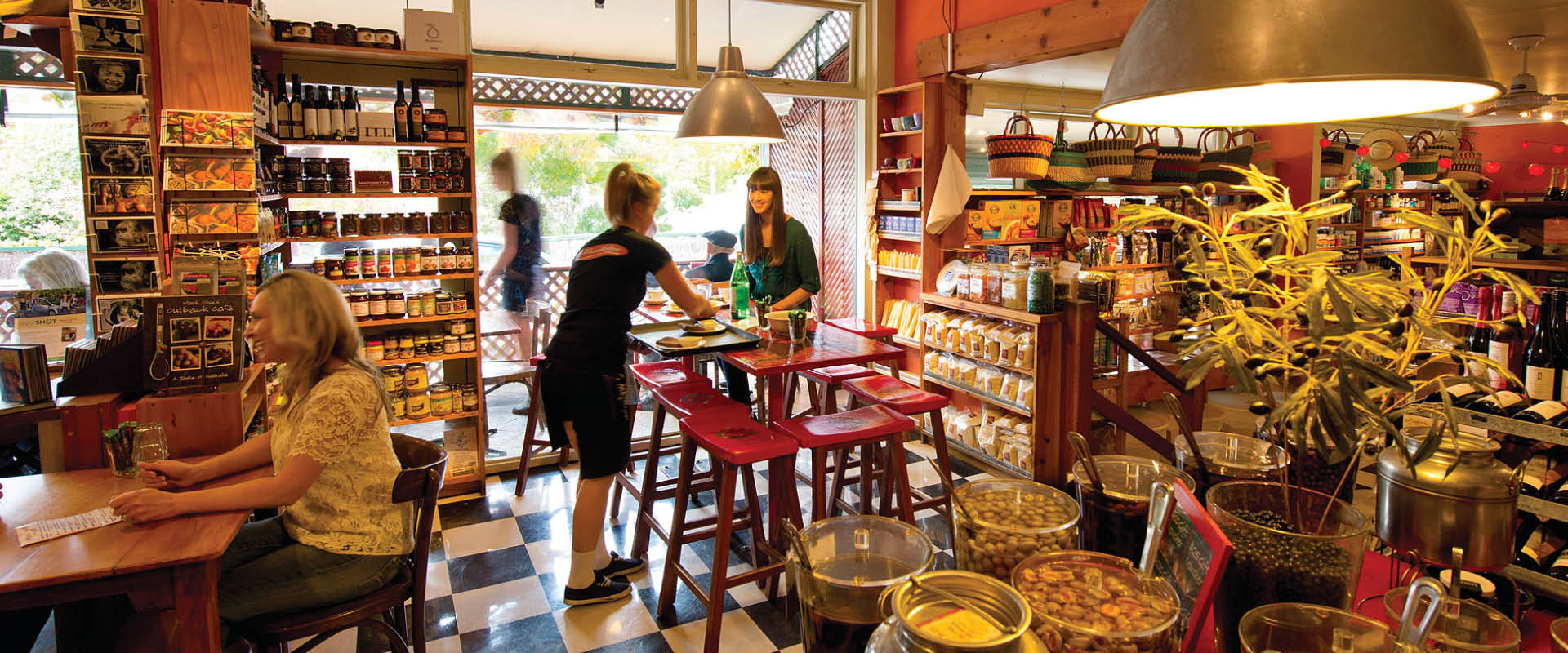 Queenies Store, Largs Bay
Largs Bay sits on the tiny Le Fevre Peninsula, 20 minutes from Adelaide's city centre. What makes it extra special is a visit to Queenies Store, which earns extra points because it hosts its own Laneway music festival. While that gives it a certain cachet in itself, Queenies lays claim to being an actual brunch restaurant among other things. Reason being is they keep brunch happening pretty much all day.

The food is plentiful with excellent fresh veggies and grilled haloumi cheese a particular morning highlight. A late brunch means getting access to a fuller menu such as great seafood, lamb skewers and fresh local seafood so it's worth fighting the pangs of hunger a little longer. And after you've finished, a nice constitutional along the beach to walk it off or to build up an appetite for round two.